The emergence of the COVID-19 pandemic has accelerated the urgency of the social and environmental challenges we face. In addition to managing the effects of the pandemic, companies are facing unprecedented competition and societal expectations, and they must change faster and more thoroughly if they want to survive and thrive.
COVID-19 has made challenges such as climate change, polarisation and disruptive technological change more pressing and further raised the importance of progress towards the UN Sustainable Development Goals (SDGs). Achieving the SDGs means addressing design problems or market failures in the way our economy is structured. The system of norms, regulations and laws that govern the economy have delivered tremendous improvements in prosperity, health and equality over time. However, they have not evolved quickly enough to meet the most pressing challenges we are facing now. This leads to huge amount of opportunities for business to step in for making contributions. Business can be the driving force of leading transformative and innovative solutions to help solve these societal and environmental challenges.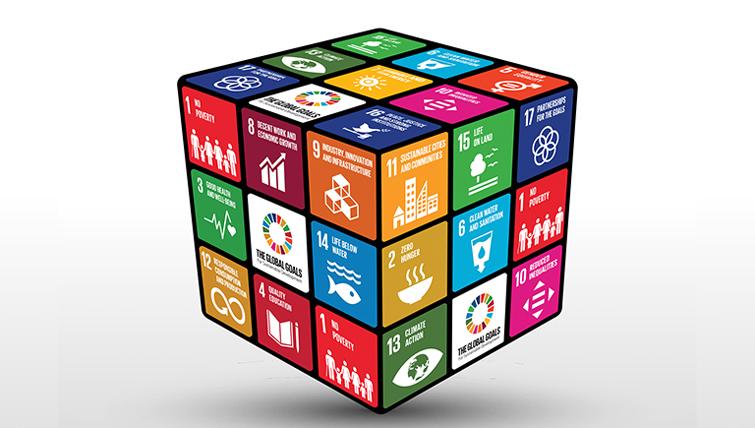 Driving one of the world's largest and most dynamic economies, Chinese companies, in particular, have a leading role to play in delivering environmentally friendly and socially responsible prosperity, both domestically and around the world. Board-level commitment is a primary and indispensable key to a company's effective strategy setting and execution management of corporate responsibility. High-growth companies must progress from a focus on near-term investments to a purpose-driven strategy and consider their wider social impact to meet the long-term needs of society. Successful companies focus their efforts on the issues that are most relevant to their business as identified in a materiality assessment. The integration of unique business strengths into corporate responsibility strategy formulation produces more meaningful outcomes. As Chinese companies drive corporate responsibility efforts, some often find a shortage of corporate responsibility professionals across their business. Therefore, attracting and retaining talent is another important part. More and more companies are starting to look at stakeholder expectations and long-term benefits beyond the bottom line, but external driving forces are still relatively weak.
Back in 2020, PwC China in partnership with The United Nations Development Programme (UNDP) and the China Chamber of International Commerce (CCOIC) launched a report which serves as a baseline analysis of business awareness of the Sustainable Development Goals (SDGs). Among selected Chinese companies who are invited to participate the survey, it shows that Chinese companies have taken an active part in putting the SDGs into practice. 70% stated that they have pursued practical actions to do so, while 10% have identified specific pathways for SDG-implementation. However, over 30% believed that the actions they are taking at present are not purposeful, or are still in the planning phase, which requires more targeted actions in the future. Currently, companies often undertake sustainable development projects based on their needs of branding and image-building. It has proven difficult to design the objectives or frameworks for sustainable projects and practices at a strategic level, which hampers concerted efforts within companies to move towards sustainability.
The effects of sustainable development on companies require top-down outlook at the strategic level. Companies should make prompt and effective adjustments on businesses and strategies, recognize and prioritize the SDGs in their plans and practices, as well as identify potential sustainable business opportunities and challenges. Active engagement and substantive support from the Board Directors and C-suite are essential. Companies should also clearly specify the indicators and objectives of evaluation. Learnings from the data collected should be applied to improve the alignment of business practices with the SDGs. Companies are also advised to disclose non-financial information regularly in reports, including annual reports, ESG, SDG and independent reports, to improve the confidence of stakeholders in their long-term development.
One successful case study highlighted in the report was a collaboration between UNDP and Baidu on driving innovation solutions to social problems. As a technology company, Baidu has identified its core Environmental, Social and Corporate Governance (ESG) strategy is to "fully integrate an ESG philosophy and standards into our management, solve social problems with technology, leverage our corporate strength and innovation capability, and contribute long-term, sustainable value to stakeholders and the human community at large." Hence, UNDP China, in partnership with Baidu since 2016, has taken a pioneering role in measuring poverty conditions, monitoring progress achieved, and making timely adjustment based on lessons learned in China using the dynamic information provided by big data.
As a result, the project has successfully created a new dimension for poverty measurement in China, as an essential complement to the traditional methods of mapping the impoverished population by income and financial factor alone.
Currently UNDP and Baidu as well as Tsinghua University, have partnered to harness big data to analyze social welfare to assist policy makers. This project again uses big data and machine learning to map the livelihoods of urban populations in major cities, providing policy makers a visualization of where populations are thriving, where access to public services may be lacking, and which policies have had the most positive impact for sustainable development. This is one inspiring collaborative project showing how SDGs can lead innovation that further drives corporate development.
Being a responsible business is not an option, it is a necessity. Big companies have the power to work together with policy makers, standard setters and others to solve critical social issues. Taking corporate responsibility seriously means taking a more active role in our world and our future. Business does have the responsibility to address these issues given the urgency and severity of the challenges through empowering, upskilling and creating long-term impact. There are a broad range of initiatives that companies can take to help address these challenges. Strategically embedding corporate responsibility into longer term needs of markets, people, clients, environment and community can help companies transform to meet the demands of a radically different environment, especially as we move forward into a post-COVID world. The world has woken up to the scale of global challenges including climate change, loss of nature and extreme inequality. Business can be the driving force of leading transformative and innovative solutions to help solve these societal and environmental challenges. The 2020s will be a pivotal decade.
By Callum Douglas
Callum is PwC's Corporate Responsibility Director and Net Zero Leader for China and Asia Pacific, working collaboratively to deliver PwC's local and global community and environment ambitions, including PwC's Net Zero 2030 commitment. He is passionate about sustainability and supporting business, government and non-government organizations to take a lead in creating positive social and environmental impact.