Ji'an, a city located in the mountainous regions of the province of Jiangxi province in Southern China, is steeped in rich history and is home to the Jinggangshan revolutionary base that dates back to the 20th century. Despite its rich historical tradition, the city lagged behind in economic development in the early 2010s due to a lack of access to resources and transportation.
In order to address this issue, CKGSB collaborated with the Ji'an municipal government to introduce an entrepreneurial training initiative aimed at developing future-oriented business leaders in the local community. The programs, whose five intakes spanned five years from 2017 to 2021, provided customized courses to 150 selected local entrepreneurs, who represent the decision-makers of leading companies in Ji'an. The primary goal of the entrepreneurial training initiative was to equip local entrepreneurs with the necessary skills, knowledge, and resources to scale up their businesses effectively and enhance social benefits for the community.
Each year, the program consisted of six domestic modules and one overseas module, where students had the opportunity to study in countries such as the United States and Israel (due to the pandemic, overseas modules were put on hold but would resume in 2023 onwards). CKGSB also organized multiple company visits for these business executives to have face-to-face interactions and engagements with top industry leaders and academics from companies and institutions such as BOE Technology Group, BGI Genomics, JD.com, Google, and Stanford University.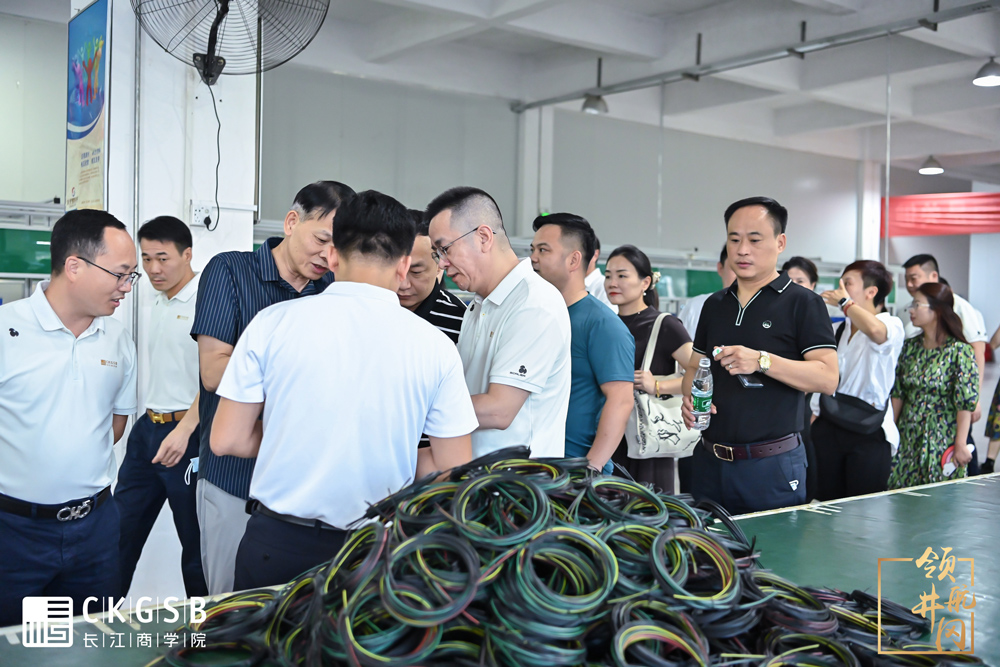 As a result of this initiative, close to 50% of student companies had recalibrated their capital strategies for the next 3-5 years. As of 2021, 10 companies successfully listed on the Shanghai and Shenzhen stock exchanges, and 18 on the National Equities Exchange and Quotations (which serves innovative, start-up, and high-growth micro, small and medium-sized enterprises).
A survey shows that over 50% of local entrepreneurs who attended CKGSB's program found that their businesses experienced rapid growth after attending the program. Overall, more than 60% of program participants reported to have experienced significant improvements in their interactions with upstream and downstream business partners in the supply chain, adjusted their business structure, improved their communication with the government, or even integrated social responsibility and public interest into their daily operations.
"Studying at CKGSB has broadened my horizons," said Xiao Han, student of the program and executive manager of CE-Link, a leading manufacturer of phone accessories and cables listed on the Growth Enterprise Market of the Shenzhen Stock Exchange in 2019. "It leads us to think about the possibility of cooperation between upstream and downstream industries as well as the integration of commercial resources."
By the time CKGSB's Ji'an programs concluded in 2021, Ji'an's GDP had grown by 72%, from RMB 146.7 billion in 2016 to RMB 2525.7 billion in 2021. In April 2019, the Jiangxi Provincial Government confirmed that all five counties in Ji'an had been successfully lifted out of poverty.
Besides educating promising entrepreneurs for Ji'an, CKGSB helped Ji'an's farmers sell their gougu tea by establishing a complete commercial chain of marketing, operations, and business through e-commerce platforms, like JD.com and charen.com, which allowed farmers to lift themselves out of poverty. CKGSB also subsidized selected students at RMB 20,000 per person to study at the Zhangzhou Vocational College of Science and Technology to attain skills in the tea industry to further aid the district in the commercialization of tea.
Table 1: Changes before and after participation in Ji'an Initiative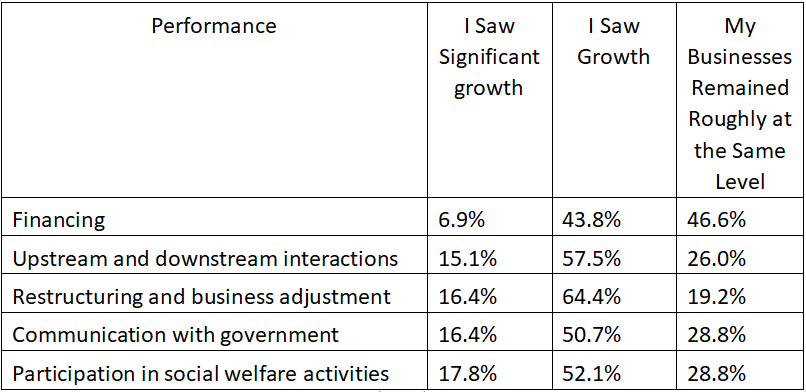 CKGSB's Ji'an program created a platform that facilitated communication and cooperation between companies, governments, and social institutions, which was powered by the school's new approach and practice to social innovation. The core of this unique and socially innovative model was to integrate various social resources through joint efforts and develop solutions to major societal challenges. How then can the Ji'an model be further promoted? And what experiences can be learned from this model?
First, local governments need to create a suitable business environment, invest in education and workforce development, and support entrepreneurship.
Second, policies and strategies should be carefully planned and adapt to local conditions.
Third, companies should make good use of resource integration by collaborating with other companies.
Fourth, entrepreneurs should have a global and long-term mindset in order to attract a wider customer base and establish a positive reputation in the global market.
Fifth, governments and enterprises should leverage the expertise of professional institutions to improve the efficiency and effectiveness of policies and strategies.
For CKGSB, the experience from Ji'an's model reflects its innovative approach to management education and its continuous exploration of solving societal problems. Businesses have always been an important force in rural revitalization. As one of the most well-known business schools in China, CKGSB is at the forefront of fostering business participation in revitalizing underserved rural communities. At present, CKGSB has replicated this project in Hengshui, Hebei Province, and hopes to promote this model in more underdeveloped areas in the future, in order to contribute to social development, rural revitalization, common prosperity, and regional development.
School Profile
Established in Beijing in November 2002, Cheung Kong Graduate School of Business (CKGSB) is China's first privately-funded and research-driven business school. The school aims to cultivate transformative business leaders with a global vision, sense of social responsibility, innovative mindset, and ability to lead with empathy and compassion. Today, CKGSB stands apart for its full-time, world-class faculty, research excellence, China insights and unparalleled alumni network. More than half of its 40 strong faculty members previously held tenure or senior professorships at top business schools, such as MIT, Wharton, and Yale. CKGSB is also the preferred choice for management education among China's established business leaders and a new generation of disruptors. More than half of its 20,000 alumni are at the CEO or Chairman level and, collectively, they lead one fifth of China's 100 most valuable brands.