Share

The Power of Pets
Chinese pet owners are increasingly spending money on products and services to improve the lives of their beloved animal companions. Pampered pooches have become beloved members of many Chinese families, and the pet care industry is booming as a result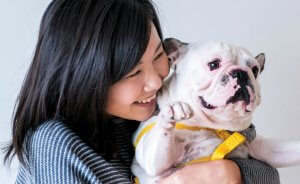 According to the old joke, Chinese people love dogs, particularly stewed. But it's a joke that no longer applies—dogs as pets have become the latest fad across China and this has given birth to a huge pet industry.
Dogs in urban China, mostly of small varieties, can be seen wearing tiny shoes, being pushed around in prams and sporting tailored outfits. Many of the dogs eat almost as well as their masters. Pet stores, dog breeders and even mobile app companies all doing great business.
Xinyi Liu, a 29-year-old customer service consultant, wakes up every morning to find her dog's wet nose pressed up against her cheek, and before having breakfast herself, she feeds him and takes him outside for some fresh air.
"I love my dog and see him as a family member," says Liu, speaking to CKGSB Knowledge, "He's been a wonderful companion to me for the three years that I've had him."
A passion for pooches
China's overall retail sector is currently weak with the country facing a slowing economy, but pet stores are booming as consumers look to spend on what makes their canine partners happy. The value of the pets' and pet-related goods' market has more than tripled over the last five years, according to the Nikkei Asian Review.
A report from business consultancy Frost & Sullivan said the number of pet-owning households in China increased from 69.3 million in 2013 to 99.8 million in 2018, showing an increase of 43.9% over the past five years. And is now worth over RMB 172.2 billion ($25.02 billion) according to CBNData.
At the end of 2018, the report said, China had approximately 67 million pet cats and 74 million pet dogs, and annual sales of live pet cats and dogs totaled over 5 million, excluding adopted and donated ones. In addition to cats and dogs, Chinese pet owners also keep 110 million other creatures as pets, including 84 million fish, 9 million birds, 7 million reptiles and 7 million rodents.
Young women are leading this relatively new pet trend. Women in general account for 60% of online pet product sales while young people under 30 make 40% of online pet-related purchases.
"The pet industry will continue to grow," says Noriko Tamura, co-founder of animal rescue center SCARS in the eastern city of Wuxi. "Younger people will carry this trend into the future and probably pamper their pets more than was the norm in the past."
Pet food, including staple foods, snacks and health products, is the largest segment in the pet market with revenues in 2018 of RMB 38.3 billion ($5.5 billion). Vet care and live animal sales revenues amounted to RMB 119.5 billion, while pet supplies and pet services including grooming and boarding totaled RMB 30.7 billion Industry experts estimate that by 2023, the Chinese pet industry will be worth RMB 472.3 billion.
Pets have been a part of the Chinese landscape since time immemorial, but several trends are contributing to the upgrade in the status of pets—new urban lifestyles centered on apartments, smaller families, rising prosperity and loneliness.
A longstanding companion
Dogs have long been an accepted source of meat in some parts of China, and the traditional Chinese viewpoint would be that there is little or no moral difference between eating a pig and eating a dog. There are still some restaurants that serve dog dishes and markets that offer the meat, although far fewer than there used to be. The Chinese perception of the basic role of a dog, especially among young urbanites, has shifted in the past two decades from working animal or dinner to life companion.
"In the past, people didn't really care about dogs that much, even though most families in the countryside would have a guard dog," says 25-year-old pet owner Hui Sun. "But now I think more and more people consider their pets as friends or family members."
Last year, a man in the city of Yibin in the western province of Sichuan caused a huge stir on Chinese social media when he adopted a dog and then cooked and ate it. An annual Dog Meat Festival is held each June in Yulin, Guangxi province. An estimated 10,000‡15,000 dogs are consumed, but it has become a chaotic event as animal charities, celebrities and even wealthy Chinese locals swoop in to rescue as many dogs as possible.
Archaeological evidence indicates that the early ancestors of the modern Chinese were already keeping dogs during the Neolithic age, more than 7,000 years ago. Scholars and the wealthy of the past 2,000 years would more often raise canaries and goldfish, dogs were simply not a part of their world as they were in Europe. The concept of owning dogs and cats as pets in modern China is in fact basically an imported concept, and a modern import at that. "This newfound love for dogs is an effect of Western media," says Tamura.

Pampered lives
China's massive pet industry is concentrated in the biggest cities, and includes pet stores, groomers, photography studios, pet hotels, pet-sitting services and even pet funeral services. In short, nothing is too good for the beloved cats and dogs of the growing middle class and wealthy. There are lavish cat hotels that offer four-legged guests in-house gardens and spas with distilled water in their rooms.
"In the past three years, the number of new pet stores in Beijing has grown by 60%," said Lily Tian, the editor of Pet Industry White Paper, published by Pet Fair Asia and Doumin.com in 2019.
"Before coming here, I didn't think Chinese people were very interested in having pets," says Arielle Stenhouse, an Australian student in Shanghai, who typifies many foreigners' views of China's relationship to animals. "When I first arrived, I was shocked by how many people were walking around with mini poodles and other well-groomed designer dogs in coats and boots."
The commercial side of the pet market is domestically driven, but there are opportunities for foreign brands as well. According to consultancy Daxue Consulting, three foreign companies have 70% of the pet food market share in China. Effem Food, which is part of Mars Company, holds 26% of the market, and Nestlé Purina PetCare  and Royal Canin both hold 21%.
Unlike pet owners in Europe and the US, who prefer to buy pet products offline, online purchasing has become the major retail channel for Chinese pet owners because of convenience, quality guarantees, the wide range of products, plus discounts and promotions.
"I buy all of my dog's food and toys online," says Liu. "It works out to be so much cheaper and I also don't have to carry kilograms of food up to my apartment as it's delivered straight to my door."
Chinese pets can live extravagant lifestyles, and even after they eventually die, they are increasingly enjoying unrestrained send-offs with devastated owners sometimes paying more than $1,000 for funeral services. Heartbroken owners even pay up to $53,000 to get their beloved pets cloned.
The dark side to the booming pet industry, however, is the supply chain of breeders that are struggling to keep up with demand for puppies of certain species. Animals bred on pet farms often live in poor conditions and are frequently not immunized. Inbreeding is also a major problem.
Cai Chunhong, a social commentator who has long followed animal protection issues, told the newspaper China Daily that traders give "problem animals" injections to perk them up and then groom them to ensure a quick sale. Once they arrive at their new homes the effects wear off, and the animals can die within a month. "The new owners think they've failed to look after their new pet properly, but really they've been misled by the sellers," said Cai.
"I was in a night market in Beijing once and saw dogs for sale, but I didn't go and ask about the price because I felt sorry for them," says Sun. "But there were still many people in line showing an interest."
Dog-raising and trafficking is not covered by any specific laws, so the markets operate without oversight. In a recent report on China Central Television, both a local market regulation bureau and agricultural veterinary station said that the pet market falls outside their respective jurisdictions.
Man's best friend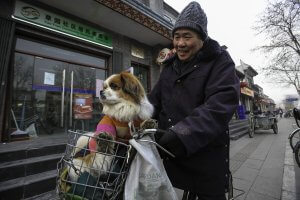 The preference for dog breeds is in flux. The familiar native Chinese breeds, such as the Chow, Shar-Pei and Pekingese are losing out as pet owners have developed a preference for foreign breeds such as Pugs and Poodles. It is somehow felt that owning foreign breeds of dogs is a status symbol associated with affluence and societal position.
"Pets have become a status symbol over the years," says Tamura. "But there also many people who just love animals in general, and own pets that are not just for show."
Sun agrees, but adds, "Some people want to be fancy and purchase special breeds. It has become a sort of competition between pet-owners to see who can have the most expensive and rare breeds."
The psychological motivations behind the growth in pet ownership are many and complex. Pet Industry White Paper by Pet Fair Asia and Doumin.com published in 2019 reported that almost one in five pet owners surveyed said they had bought a pet for mental support—a rise of almost 20% compared to 2018. Chinese government statistics confirm that depression and anxiety rates are rising across the country, particularly in cities and amongst the older generation.
But Tamura says this does not match with her experience, "I see many older people with pets, and they seem content to have a companion," she says. "Younger people on the other hand seem to see their pets as an accessory or a means to avoid loneliness."
Sun observes that, "Young people have a tendency of not wanting to get married these days, and so they get a pet to help combat the loneliness of living by themselves."
The stereotype is of Chinese pet owners being younger single urban dwellers. But Frost & Sullivan pointed out that 61% of pet owners are married, suggesting that although pets can keep single people company, a stable economic foundation is still needed for raising them.
Regulations
In the mid-1960s, during Chairman Mao's Cultural Revolution, pet dogs were banned on the grounds that they consumed too much of the nation's limited food supplies and were symbols of Western capitalist elitism. But during the 1990s, restrictions on keeping dogs as pets in the cities relaxed.
In Beijing, ownership of one dog per household was permitted from 1994 with payment of an annual RMB 5,000 ($708) administrative fee. In 2003, the administrative fee was reduced to RMB 1,000 per year, but a height limit of 35 centimeters was introduced. During peak hours, owners are supposed to not use elevators, and dog excrement must be cleared up immediately. Owners who breach the regulations face fines of between RMB 50 to 500.
Rules on pet ownership now vary across the country, but whether pet owners abide by them is a different story.
"There is not enough awareness when it comes to pet regulations," says Sun. "I know regulations exist, but they are not well-developed and people are just not aware of them."
"I rarely see people picking up after their dogs," says Liu. "And several of my friends have two pets or more in their homes."
The China market for pets is getting bigger and it's a trend that will continue. Dogs in China can increasingly look forward to a place in heaven—and that is even before they die.
"I've made use of an animal whisperer before," says Liu. "And when I asked my dog if in our next lives he would like to come back as the 'mom' and me as 'son,' he said no, he still wants to come back as my son in the future."
You may also like
China is consuming more coffee than ever before and is on track to become one of the largest markets.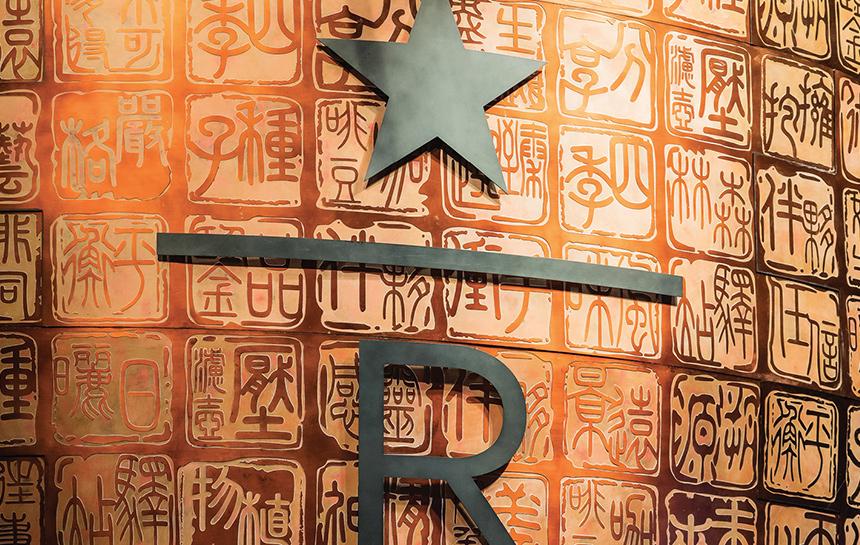 | May. 4 2023