Today, we find ourselves in an era of major transformations—including technological, economic, social, political and geopolitical disruptions—coupled with dysfunctional global governance, rising protectionism, nationalism and populism, as well as reconfiguring global investment and trading systems. Humanity has been confronted with serious challenges, such as income and wealth inequality, diminishing social mobility, and climate change, which are difficult to address partly due to collective myopia. Meanwhile, the COVID-19 pandemic has only made these challenges more pertinent and urgent. In this era of tectonic changes, business schools have an unshakable responsibility in helping individuals and institutions (companies and NGOs) to better navigate through these turbulent times, and to make the world a better place both economically and socially.
Since our inception in November 2002, Cheung Kong Graduate School of Business (CKGSB) has been innovating beyond the traditional boundaries of business education to play a catalyst role in addressing some of these societal and environmental challenges. Our mission is to cultivate transformative business leaders with a global vision, sense of social responsibility, innovative mindset, and ability to lead with empathy and compassion. In this regard, CKGSB has been expanding the traditional focal points of business schools and the notion of social responsibility by fostering social innovation, which we define as the collaboration among businesses, governments, multilateral institutions, non-profit organizations and civil society to develop and deploy effective and innovative solutions in addressing humanity's most challenging issues.
Our unique experiments with social innovation start from our pioneering efforts to systematically incorporate the humanities—such as history, religion and philosophy—into core business curricula starting from 2005. Our introduction of the humanities has been motivated by the following considerations. Firstly, on the individual level, we hope to inspire business leaders to aspire to not just a 'rich' life, but also an 'enriched' and even 'enlightened' life. Secondly, we believe that the humanities—particularly courses engaging global history, religion and different philosophical traditions—are essential for the business leaders of today and tomorrow to manage global and diverse teams. Lastly, the humanities can help mitigate humanity's collective myopia, and foster a long-term vision and a broader view of business for the greater good.
At CKGSB, we inspire students to focus on the whole wealth cycle—not only to learn how to better compete and collaborate, but also to focus on why they do business and what to do with their wealth for the greater good. Hence, since 2010, we have been requiring our EMBA students to complete 48 hours of community and philanthropy work (equivalent to 6 days of course work), in order to graduate. This initial experiment with our EMBA students was later extended to all degree programs at CKGSB in 2012. As a result, our students have cumulatively dedicated more than 165,000 hours of work to the community.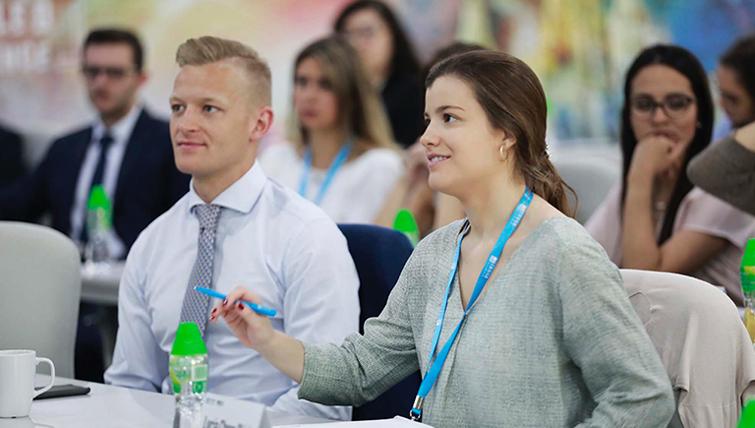 In 2017, we started offering a compulsory social innovation module, because we believe that key issues humanity faces today cannot be solely addressed by the business, government or non-profit sector alone, but rather require collaboration among all parties to effectively address them. This is the reason we promote collaboration across government, businesses, NGOs, civil society and international organizations by experimenting with social innovation. In 2018, social innovation became a required module for all programs across our school.
Going forward, we seek to work with schools, businesses, governments, civil society and multilateral institutions worldwide to continue pushing the boundaries of business education and play a constructive role in addressing some of the most pressing challenges facing the global community. Particularly in light of climate change and the ramifications of the COVID-19 pandemic, it has become more urgent and imperative for business schools to play a catalyst role in advancing cooperation among the different stakeholders. More than ever, we need globally-minded and socially-responsible business leaders, who can compete with compassion and empathy. We, at CKGSB, will continue to stay positive, future-oriented and innovative in driving that agenda forward.
Enjoying what you're reading?
Sign up to our monthly newsletter to get more China insights delivered to your inbox.