China is a huge country both in terms of consumption and production. In the first three quarters of 2021, consumer spending contributed to 64.8% of China's GDP, the biggest driver of growth for the Chinese economy. The booming middle class has produced roughly 707 million people who are eager to buy things generations before them would have never dreamed of owning or experiencing, like cars, luxury items, a high-end lifestyle and international travel. Its consumption habits have a huge impact on the world. As a country focused on manufacturing for the world, we have an issue with overproduction. Companies that are built on China's manufacturing sector are eager to sell products to meet their business goals. The more impulsive buying they can generate the better it is for their bottom line. However, this has left us with a lot of waste. Like many nations grappling with the same problem, more rational consumption is needed in China, too.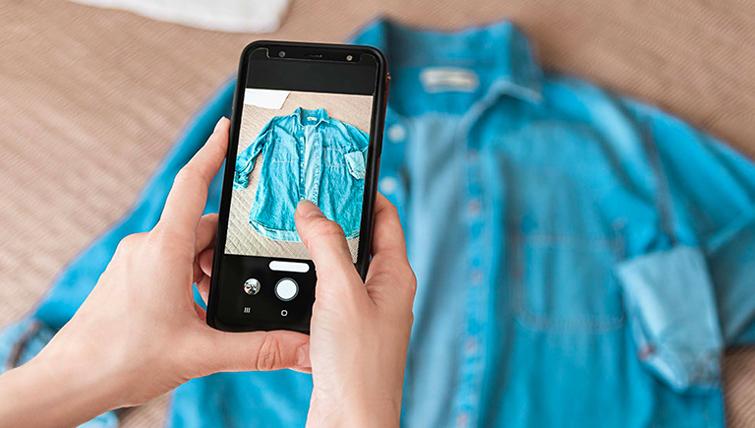 Luckily there are already encouraging signs from both consumers and producers to become more socially and environmentally sustainable. From the consumer side, they are gradually realizing that the current model for consumption cannot be sustained. Among Chinese consumers, younger generations under 35 years of age have much more awareness on environmental and social issues. If you ask Chinese consumers what their understanding of sustainability is, five topics are likely to come to mind – waste control, recycling, eco-friendly materials, low carbon emissions and the cooperative economy. Companies are also changing the way they produce as consumer habits change. Companies want to be seen leading the way in terms of operating sustainably.
It is encouraging to see increasingly more young consumers take to social media to advocate for a simpler life. For example, vloggers like Olivia Zhang are giving 'Tips on How to Shop More Sustainably' or '16 Baby Habits to Be More Environmentally Friendly'. More people are using platforms like Xianyu, similar to eBay, to buy and sell used items. This was unheard of in the past for cultural reasons as Chinese consumers traditionally did not like to buy used items. But the Xianyu platform is extremely easy to use and consumer behaviors are changing. Social media is playing a major role in driving some of this consumer behavior change.
From a production perspective, better technology, better use of environmentally-friendly materials in the production process, more accurate predictions on consumer demand, new business models, better alignment with a business strategy focused on environmental, sustainable production are all new ways companies are adopting to lower their global footprint.
Start-up companies are adopting new business models and using innovations to tackle some of our societal problems. Dozens of new start-ups are using technology to reduce food wastage and feed those in need. Each day, restaurants and grocery stores throw away a huge amount of unwanted leftover food. There are apps that connect those who have extra food with those who have none. This way, restaurants, grocery stores and even individuals can give away food, that otherwise would have been wasted, to someone in need.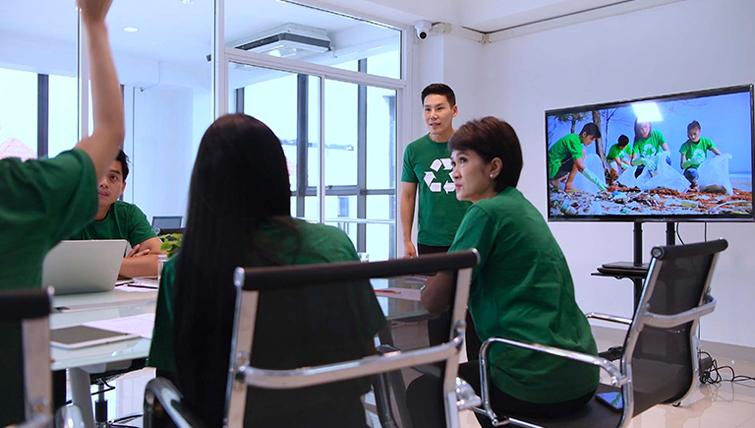 Artisanal producers are using e-commerce platforms and social media live streaming to reach new markets. Many remote sellers from China's poorer regions have been able to reach more consumers by using live streaming platforms to market their products, bypassing distribution channels, to avoid logistical wastage. JD.com is working with major brands like Nestle, Lego, and Unilever to use more sustainable packaging like slimmer tape and electronic vehicles to make deliveries. These are all great examples of how companies are aligning their business models with sustainability in mind.
Aside from consumers and producers playing an important role in driving change, governments also have an important role to play in changing consumption and production practices. They can help to educate consumers to make better choices and put policy in place to incentivize behavioral change. For example, the policy that got rid of plastic bag usage was one such change that helped consumers move away from one-time use plastic shopping bags. With greater awareness, consumers can make responsible, educated choices. Those choices will help to change the business practices of corporations. In turn, these corporations will be encouraged to produce more responsibly, creating a virtuous cycle.
By Sun Baohong, Dean's Distinguished Chair, Professor of Marketing
Professor Sun Baohong is the Dean's Distinguished Chair Professor of Marketing and the Associate Dean for Americas at CKGSB. She also directs CKGSB's Customer Information Management Center. Prior to joining CKGSB in 2011, Professor Sun was Carnegie Bosch Professor of Marketing at the Tepper School of Business of Carnegie Mellon University. Professor Sun received her PhD from the University of Southern California in 1997 and BA from Renmin University of China.