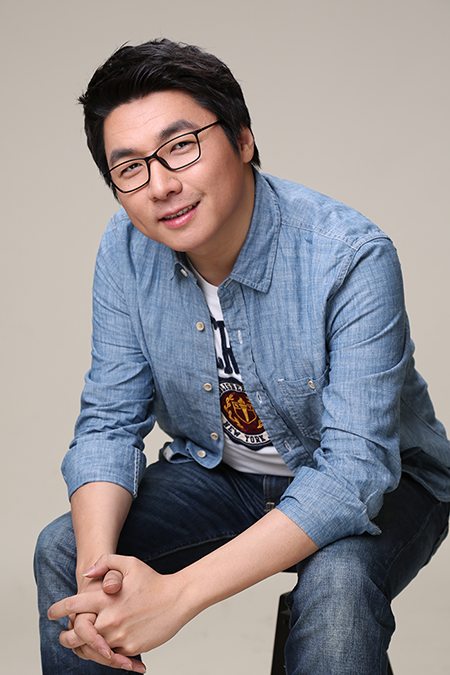 Lost in Thailand, which greatly impacted the number of Chinese traveling to Southeast Asia. Another reason would also have been the rising income levels of Chinese people.
We realized the opportunity for TripAdvisor China, as our core competence is in the overseas market: our strength lies in comprehensive reviews and the globally recognized brand. In China we're not as large as local counterpart C-trip in terms of scale, but in the overseas market nearly every traveler knows TripAdvisor. In late 2014 we started to transform our strategy, and this transformation really got underway in May 2015.
After personally leading the project, I feel that not only did our name change, we changed our strategy in every aspect. We shifted our focus to overseas tourism and went from PCs to mobile devices. TripAdvisor is a company founded 16 years ago and based largely on PCs. Currently PC users contribute a large proportion to TripAdvisor's revenue. In China, being the best resource to mobile users is our main priority.
What do TripAdvisor's users look like? Are you targeting different users?
There are two groups in our target audience, one group is the current users and the other consists of potential users. Our current users are largely high-income earners, with an average monthly income of RMB 23,000 and those who use TripAdvisor don't have to be very young. A large number of these users also have some form of overseas experience or international background—they have either studied or worked abroad or in foreign companies in China, and have been influenced by foreign culture more or less.
As for users we're expecting to attract, I don't want to define them by income level. I think they should be independent and have spiritual pursuits, desiring to discover a destination on their own and create personalized experiences rather than follow an escorted group tour. They should also love traveling and not just go abroad to show off, but to actually enjoy the trip. And they should also be relatively rational, because emotional people would pack up and go without a plan. But rational people will make plans and that is where TripAdvisor comes in.
Localization is a major part in your rebranding campaign, how did you do it? What have been the major changes?
Previously, we could simply synchronize the global product of TripAdvisor and applied it to China. Now we have realized that Chinese people's preferences are different.
The localization process is not about launching a new startup in China, but instead leveraging our content advantage to better serve Chinese travelers in a way they like. The database we use is the same as the one used by the global version of TripAdvisor. We use the same resources and core coding system. An important thing we have done in this transformation has been translating the English reviews to Chinese, as even Chinese with very good English would still like to read Chinese when traveling, so we launched a volunteer program to recruit over 20,000 volunteers to translate reviews for us.
A key part was also organizing the information. Chinese people prefer structured information, for example, a clear schedule for a seven-day or five-day trip with each day's activity and route. This is in contrast to more developed markets where people directly search for points-of-interest. Why? Because Chinese travelers have to deal with cultural and language barriers on top of the unfamiliarity of a foreign destination, so want to feel well-prepared in order to feel confident about their trip.. But, take, for example, an American man touring the UK; he doesn't need such a clear plan. Traveling in England is like going to Florida from Chicago. So all he needs is just the point-of-interest information, be it a restaurant, or a hotel.
When reading the content, Chinese people really like pictures, it is as simple as that. Chinese people need visual things to guide them. So when you see the difference between our global app and the Chinese app, the immediate answer is the number of pictures.
TripAdvisor's global version is like a library. We open the door and you can look for what you want among all the categorized information. But Chinese users tend to need—especially for overseas tours—a guide. When they walk into the library, they don't know where to start. So what we do is put a shelf in the library with recommendations of the day.
We also have some semi-professional travelers and key opinion leaders who can help these users to make choices.
In terms of user interface, we took learnings from popular Chinese apps, looking at the way they organized functions and tabs that were more familiar to the Chinese.
You said you have a team of over 20,000 volunteers to translate the English reviews. How do you manage that and how do you pick what to translate?
Of course we cannot translate everything. We have a series of algorithms to find out what places Chinese travelers are interested in and we also look at what global travelers' most favorite places are, that Chinese people haven't visited much yet. We have a prioritized POI list which is covered first. And inside a POI section where there are tons of reviews, we often pick the ones that are most up to date.
It's an ongoing process as we continue to update the latest reviews. So far more than 60% of the places most-visited by Chinese tourists have been covered. And there are also proof readers to check whether translations are accurate.
While the volunteers are translating foreign users' reviews, Chinese users are adding new ones. What's the proportion of translated reviews versus those written in Chinese?
It hasn't been long since the rebranding, so there are still more translated reviews than those added by our Chinese users. It's not only because we started not long ago, we have to translate as much as possible, so Chinese users feel they were helped so they feel more comfortable writing reviews for others.
While the volunteers are translating foreign users' reviews, Chinese users are adding new ones. What's the proportion of translated reviews versus those written in Chinese?
It hasn't been long since the rebranding, so there are still more translated reviews than those added by our Chinese users. It'snNot only because we started not long ago, we have to translate as much as possible, so Chinese users feel they were helped so they feel more comfortable writing reviews for others.
Writing reviews requires an incentive. In China, one successful example is Dianping Holdings, where people write reviews of different restaurants. Their incentives include getting discounts for meals. What's your incentive?
Writing a review is not an easy thing, whether in China or around the world. The principle of TripAdvisor is that we don't incentivize people to write reviews. We hope they join the community, benefit from other people's reviews, and in the future they pay back to the community by sharing. And with no incentive, it's more likely to be impartial. So TripAdvisor insists upon this principle. We want organic reviews.
It is difficult, and people in this business all know that, to be honest, this is also the competence of TripAdvisor. It is something that other competitors find it hard to copy. In China, I think to put it in a nutshell: time is my friend.
Global TripAdvisor's main business model is that it charges commissions to bring traffic to hotel booking websites. Is it the same in China? Do you have other ways to monetize it?
Our hotel business continues to be important to us globally. In China, this is no different and we have a mature and healthy business model with our hotel partners.
We are, however, looking at other ways to help travelers discover the world around them especially when they are on-the-go and in-destination. This is because hotels are consolidating rapidly and not many independent ones are left. From a meta-booking angle, this is not great news. Under this global trend, TripAdvisor is thinking about how to move forward. One change we have is "instant booking", which enables users to book hotels on TripAdvisor.
Chinese are spending more in-destination than before, with about most of their travel budget spent whilst they are in-destination, especially on restaurants and activities. So we're looking for business opportunities from that angle. In 2014, TripAdvisor acquired Viator, a company that provides different kinds of tours and activities at destinations. So we could offer such tours and have a supply advantage. Meanwhile, at restaurants, we're paying more attention to this area, because during overseas trips, Chinese people mostly review what they eat.Through TheFork, TripAdvisor's global restaurant reservation platform, users are able to research and make reservations online with a network of over 35,000 restaurants across 12 countries. TheFork most recently invested in Bangkok-based restaurant yield management and reservation business, Eatigo, which has a network of bookable restaurants across Thailand and Singapore.
As an observer of the tourism industry and a veteran traveler, what do you think is the biggest change in Chinese tourists?
I will talk about tourists, because everything starts from users. I think the biggest change is that Chinese tourists have become more sophisticated and have more demands. In terms of destinations, Chinese travelers are traveling to farther places and value experience more than sightseeing. Some want to experience local people's lifestyles, talking with local people, learning their culture. If they are going to the beach, Chinese people might just lie on the sand, but now they want to try surfing or diving. If they are going to Paris, they might just go shopping, but now they want to explore suburban areas, villages and places that are not typical tourist sites.
Chinese people also have more complicated purposes when traveling: relaxing tours, family trips, festival celebrations, shopping and experience trips, etc. And finally, Chinese people have realized that traveling is a very important way to fulfill their spiritual needs.
We are also seeing that once Chinese travellers decide to travel, the active planning phase is quite short. In our latest TripBarometer study, we found that while 86% of travelers start researching their next trip within three months prior to departure, 56% of them finish their research in just one week. It is important for the industry to understand this behavior so they can use the right channels to capture traveler interest.
Enjoying what you're reading?
Sign up to our monthly newsletter to get more China insights delivered to your inbox.