An Interview with Mark Schaub
April 2022
Preface
On April 7, Gao Feng Advisory's CEO Dr. Edward Tse had a dialogue with Mark Schaub, Managing Partner of the London office at King and Wood Mallesons. In this dialogue, they discussed the key legal advice for foreign tech companies in China.
Foreign tech companies are generally concerned about protection of their intellectual property in China. This issue has become particularly critical as more foreign tech companies set up their R&D centers in China. They also discussed to what extent foreign tech companies were or are denied access to the Chinese market, as many have asserted over the years.
Edward Tse (Hereinafter Ed):  I'm delighted to have Mark Schaub on the show today. Mark is Managing Partner for King & Wood Mallesons' London office. KWM is a legal services firm based in China with offices across the world. He has been rking in China for several decades and focuses on helping foreign companies understand the context of China, especially with respect to foreign direct investment and acquisitions, as well as issues related to intellectual property (IP) protection. Recently, Mark and I teamed up to help some of our clients to address issues of concern to foreign tech companies in China, especially those related to IP. Before we get into having a dialogue on these issues, Mark, could you tell us more about your background?
Mark Schaub (Hereinafter Mark): I lived in Shanghai full time from 1993 until 2018. Then I moved to London and was travelling to Shanghai frequently, until the COVID pandemic interrupted things. At the moment, I'm back in Shanghai and today is the 25th day of some kind of quarantine or lockdown. I've had a lot of time for thinking and self-reflection so I am very happy to have a dialogue with you today.
Ed: Mark, you have had a very distinguished record in China since you've been working here for a long time. At the same time you also work across borders. I think your normal domicile today is in London but you still work very closely with your colleagues in Shanghai.
The tech sector is an area which a lot of investors and clients are interested in. A lot of very successful tech companies have emerged in China over the last several decades. At the same time, many foreign multinational tech companies have also entered China and many are doubling down their investments here. However, they also have concerns. In dealings with your tech clients, what are the major concerns and areas of interest with respect to China that you have noted?
Mark: Their first concern is intellectual property. A lot of tech companies' defining feature is their technology. How can they protect their IP? For someone looking at the China market, they should look at their IP catalog and make sure that anything you have registered overseas is also registered in China. This is obviously things like trademarks and patents but many people forget copyright. Software is crucial for the digital space and therefore copyrighting your software in China is a must. Registration doesn't mean you have to disclose your source code or anything but it does help enforcement in China and it isn't expensive.
The IP protection system is not perfect in China but it's improving a lot. By way of illustration, we've got something like 5,000 lawyers in China and the busiest and most dynamically growing part of our practice is IP litigation. These IP litigation cases are mostly Chinese companies suing each other. This shows that IP rights are increasingly protected here and Chinese companies are also protecting their rights through litigation. They would not be doing this if it was not effective.
Ed: Many of our foreign clients are still very concerned about IP. The situation on the ground here in China has actually improved a great deal. Have you seen cases where foreign companies sue Chinese companies for IP infringement and won?
Mark: Yes. There have been many cases where foreign companies have won. When people think about IP, most people are thinking about things like DVD copies, fake fashion clothes or consumer goods. A lot of people address these kinds of breaches through administrative processes – these do not result in very large fines. What we're talking about today is more in relation to tech companies. For these companies it is important to deal with parties who might be stealing their technology. In those cases, foreign companies have won cases and the amounts of damages being awarded are rapidly increasing. In places where they have special IP courts like Shanghai or Shenzhen, it's unlikely to be 'any strong bias against foreign companies. The main issue is often the foreign companies fail to take all the steps needed to protect their IP rights in China.  Secondly, the problem has been that the amounts of damages awarded are relatively small. Chinese judges are not like American judges and are very conservative in awarding damages. But for IP holders, the situation is improving and the amounts of damages being awarded are getting larger now.
Ed: Many of my foreign clients are very concerned about whether that process is fair and transparent. What is your observation on the evolution of that process over the years?
Mark: I've found over the years that many people prefer arbitration but I actually have a preference for Chinese courts, because in the tech setting, Chinese courts are quicker. They've got more weapons in their armory. Enforcement is easier and the cost is lower. My experience has been that the most difficult company to go against is a private entrepreneurial company in a second or third-tier city. Those companies often have strong relationships with the courts and may be affected by local protectionism. The other extreme would be a large state-owned company or a listed company in Shanghai, Beijing or Shenzhen or one of the tier-one cities. Courts in these cities are more transparent and professional. Perhaps when considering IP litigation, it is important to consider what kind of party you're going up against as this will likely determine the experience.
We've got one client whose software program was hacked and people were able to buy it on Taobao for 20 RMB. We have worked with Taobao and they are very quick when it comes to closing down infringers. Now, when we send Taobao a letter they immediately close down the concerned vendor. Accordingly, you have to be up-to-date and smart as to how to approach IP issues in China. It does not always make sense to spend lots of money on law firms fighting a major court case which may not lead to a real solution. You have to look at other ways to protect your IP. Look for strategic, clever and bespoke solutions rather than just following the normal process.
Ed: Many foreign companies are building up their local R&D capabilities on the ground in China. Their headquarters are usually concerned about the following questions. Will our IP be stolen by someone else? How should we organize our local R&D function? In this kind of situations, how would you advise companies who are thinking about locating or developing their R&D functions in China?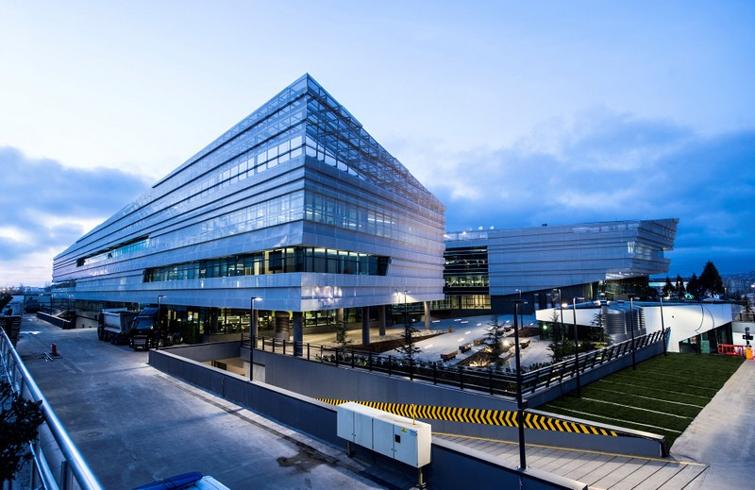 Mark: The IP system in China is in some ways, similar to the German approach. So, if you've got an R&D center, one thing would be that the inventor enjoys certain commercial rights. These can be guided by the relevant agreement. If you don't have an agreement, you do subject yourself to a much wider exposure when somebody works on a very valuable innovation. Another issue is that if something is first invented in China then this needs to be first patented in China before anywhere else. After the patent has been registered in China, you can then patent it anywhere you want. However, if you don't patent first in China, then the patent may be invalidated in China. So, let's say that an American company registers a patent in US, which was clearly invented in Shanghai then there is a risk a Chinese competitor could launch litigation to invalidate that patent.
However, when considering potential risks in R&D activities, less likely but not impossible is espionage by third parties.
In my experience, the biggest single risk to IP over the years has been employees. Sometimes these employees move for bigger pay while some are more entrepreneurial and wish to set up a similar type of company on their own. With those kinds of employees, contracts are useful. I always tell clients that in addition to an employment contract it is important to have a separate proprietorship and confidentiality agreement. The advantage of this agreement is that it avoids IP issues going before labor arbitration tribunals which have no teeth and these local labor arbitration tribunals are normally very pro employee. In addition, we can require that a proprietary and confidentiality agreement can be disclosed to his or her new employer. Also, employees after they leave may claim "I've been working on this for 10 years before I joined the company. So it's actually my creation." These issues need to be looked at from legal perspectives.
Ed: This issue with disgruntled employees is not a China-specific problem, right? It happens all over the world, I guess.
Mark: Sure, it happens everywhere but my experience is almost exclusively in relation to China. We had one case with a foreigner working in China and this guy was going to be paid a lot by a Chinese company if he delivered a certain technology.
We hired a detective who followed him across the country as he went around to different places. The detectives collected sufficient evidence so that when the foreign person returned to Europe, they arrested him for this breach. So, I think the difference between China and elsewhere is that due to the size of the market and the fact that it's still rapidly developing there is a lot of money to be made in tech and this makes people greedy. In more developed markets, it's not as easy to go off and start a new tech company that makes it big.
Ed: As you work with a large range of foreign tech companies in China, what are some of the things that you see that they're interested in, and what are they doing?
Mark: If something is successful overseas, there's room for it here. There are a lot of digital solutions software companies, and a lot of value added telco companies. Hot sectors we see are the health care area, automotive and mobility and consumer. These sectors still see a lot of interest.
Ed: Some people say that the Chinese government has been blocking foreign tech companies. In particular, US tech companies coming to China. Do you see that as a general phenomenon?
Mark: In respect to Google and other such companies it is not that the Chinese blocked them from coming in but that they did not wish to abide by Chinese regulations. These tech companies were not willing to abide by the Chinese regulations. I don't know why China would block tech companies coming here as China is a big buyer of foreign technology. We've got a client that does a remote computer type software and is not based in China. They would have to undergo a security assessment. They had very large state-owned enterprises or banks as their clients. But I think these are normal kind of requirements. I don't think anybody blocks foreign tech companies coming to China. They may have to undergo security assessment, or there may be some very narrow areas they can't serve. However, on the whole I think China is pretty open to foreign technology.
Ed: Mark, you're very unique because you've been in China for a long time. You did build a very successful business here in China, but you also come from the West. You've been in China for such a long time. You have witnessed what has happened in China during this time. If you try to recollect your entire experience here in China, what are the one or two things that you can share with our clients about your observations and experience about working here in China?
Mark: I think the first thing is when I first got to China, way back in 1993, there were very few foreign companies here. We would get excited if we had to establish a rep office. Establishing a rep office was as difficult as doing a big joint venture nowadays. So I think that's a big change. Now, foreign companies are really part of the Chinese ecosystem. I think we're seeing a new kind of ecosystem where people are going to have to localize. Headquarters would still wish to retain a certain level of control. I'm sure your clients are reaching out to you about that. About 20 or 30 years ago if you said I need some surgery, people would say you've got to go to the West or you can get out of China or something like that. But nowadays I think most Chinese would say you should get the surgery done in China. It's interesting how Chinese people now really prefer Chinese products. The whole economy has changed so much.
Earlier it used to be like a one-way street of foreign investment and foreign technology coming into China. However, now it's become a super highway where traffic flows in both directions. Maybe the last two years haven't been great for interaction but until COVID 19, we saw a lot of Chinese companies going overseas. We saw foreign companies coming in and almost all of them had technology. As China becomes more innovative in technology it is difficult to keep up. For many foreign tech companies one of the biggest challenges they face in China is that they are so slow moving. They're busy with their own stuff in their core markets. They know China is important. It's big but they don't know how to deal with it. And they have got to get their next series of technology upgrades done. They don't have the time for China.
Maybe they would need to find the right kind of Chinese partner. Those guys also didn't really exist 30 years ago. Doing a joint venture with a Chinese partner was so difficult. Now there's more of a middle ground, China does come up with interesting innovation. If you really want to be big in China, the government doesn't say you need a joint venture partner. You may need a joint venture partner to achieve scale.
Ed: That's very consistent with our experience of helping clients. I've taken a lot of your time Mark this afternoon. So thank you very much for this. But before we go, perhaps if you don't mind, I would ask one last question to you. Now your firm, King & Wood Mallesons, is a very unique law firm, because you actually started in China in Shanghai, and then you expanded globally. It's the reverse compared to many other international law firms. Can you tell us a little more about your experience?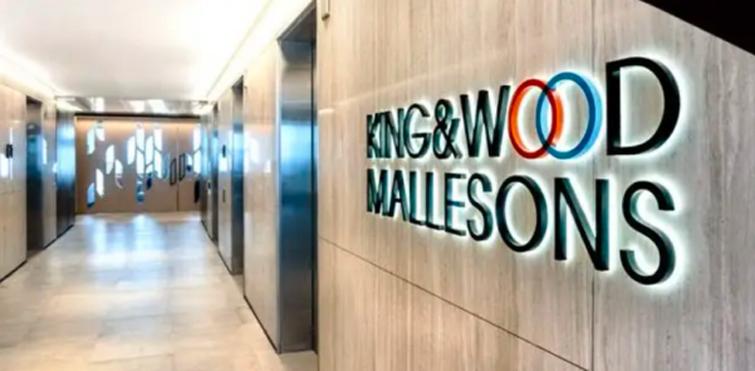 Mark: The law firm is King & Wood Mallesons. So King & Wood is a Chinese law firm that was started in 1993 in Beijing, in a hotel by just four people. KWM grew in China but we never merged with other law firms here. So it's really been selective about people and it has been mostly organic growth. Today the law firm has 13 offices with about 400 partners and maybe 5,000 employees in China. We are a big full service law firm. I joined King & Wood as the first foreigner. In 2000, when I joined, we had only 17 partners and 90 people so I have experienced the growth first hand. Back then when I first joined, probably the revenue from foreign clients and Chinese clients was about 50:50. Today, Chinese clients probably account for 95% of our revenue. We do a lot of securities work, litigation and corporate, and so we're a full service big law firm, and we are centrally managed. So unlike a franchisee, we do have more of a teamwork approach. The Mallesons part of our name is an Australian law firm, which is probably 200 years old. It's a very old law firm. And we joined with them in 2008. The law firm has the same brand and we have coordination at the global level. We're also strong in Hong Kong. And we also have offices in North America and in Europe. But those offices are not of the same caliber as the Asian offices. So, we think we're an Asian global law firm, which is a bit different.
This article first appeared in Gaofeng Advisory's blog.