Teng Bingsheng, Professor of Strategic Management and Associate Dean at CKGSB, discusses the emerging concept of business ecosystems with Arnoud De Meyer, Professor at Lee Kong Chian School of Business of Singapore Management University, in light of the release of the Chinese translation of his book Ecosystem Edge: Sustaining Competitiveness in the Face of Disruption.
Having worked as a business academic and on the boards of some of the world's largest companies throughout his career, De Meyer provides a unique perspective on ecosystems which he defines as "loosely coupled networks in order to create value for the ultimate customer."
He also explains ecosystems in terms of light contracts established on trust, rather than formal alliances or joint ventures. He notes that, "when you're faced with a high level of uncertainty, volatility and complexity, ecosystems are much more flexible [for companies] to organize themselves and to innovate."
During the webinar, Professor Teng and Professor De Meyer cover a range of topics, including how to define a business ecosystem, how companies can enter them, examples of companies which successfully leveraged ecosystems, and how they differ from previous terms such as strategic alliances and business networks.
CKGSB has also created its own ecosystem, partnering with some of China's most prominent enterprises such as Tencent, JD.com and Alibaba; as well as with institutions, schools, and companies worldwide.
Watch the webinar above to find out more about ecosystems and how these loose networks of companies are changing the business landscape.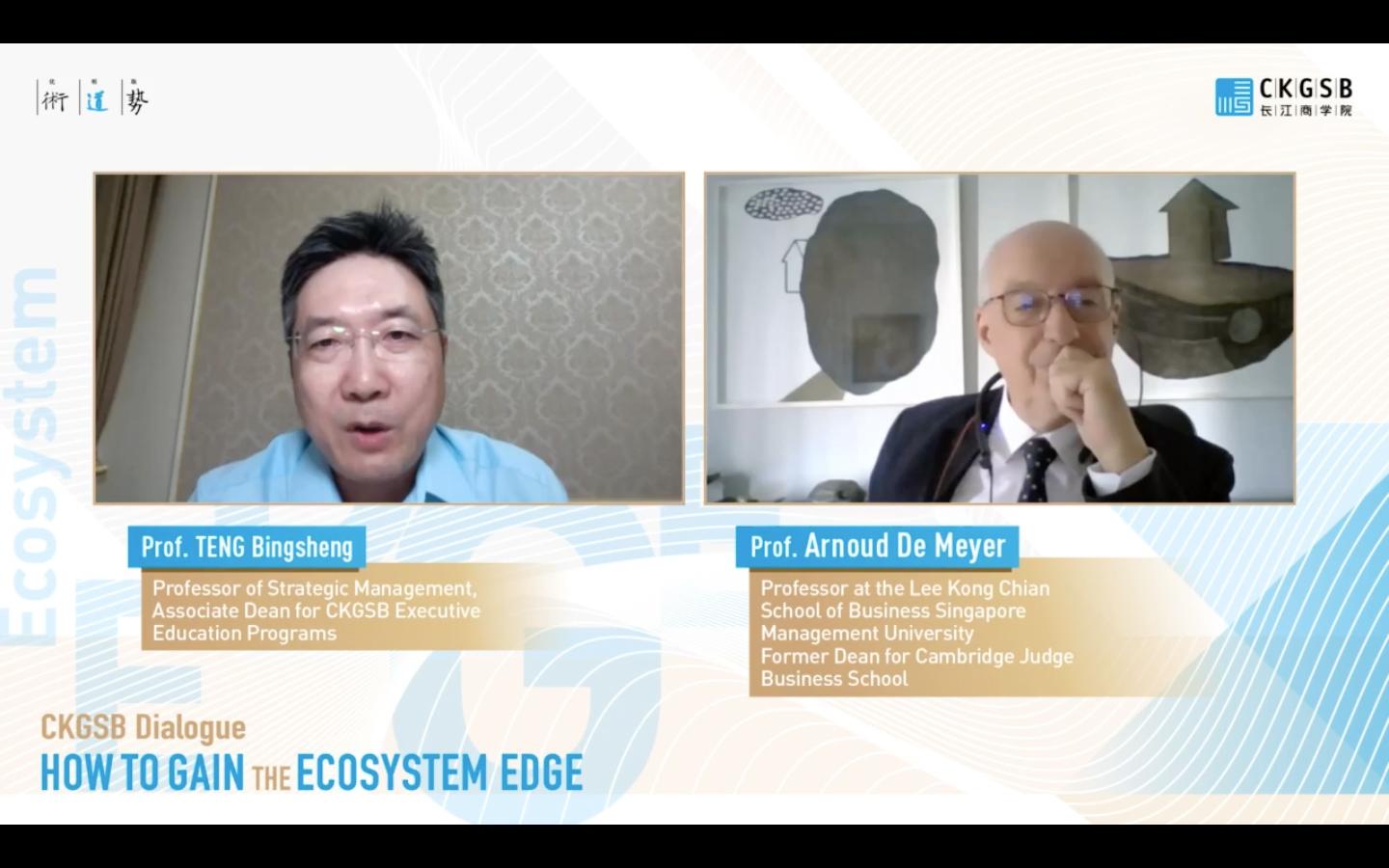 Enjoying what you're reading?
Sign up to our monthly newsletter to get more China insights delivered to your inbox.