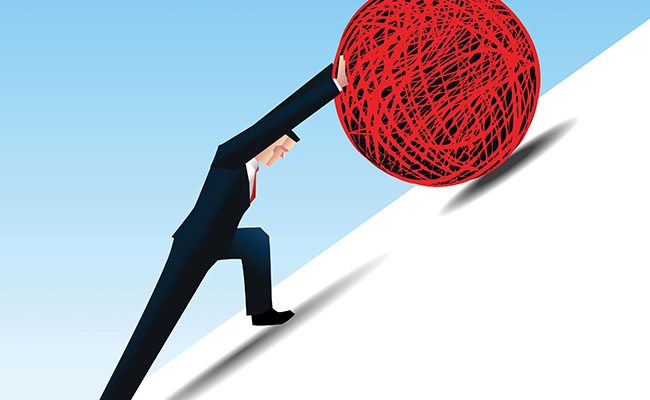 China's state-owned enterprises are making progress in honing competitiveness, despite political burdens
In 2008, the seaport city of Duluth, Minnesota was catapulted to the gravitational center of US politics and foreign affairs. The state-owned Aviation Industry Corporation of China (AVIC) announced plans for one of its subsidiaries to acquire Duluth-based general aircraft manufacturer, Cirrus. There were calls in Congress for the deal to be blocked on concerns of national security. Duluth citizens were worried that the company would be dismantled resulting in massive job loss and the hijacking of US-born technology.
Three years later, US Congress approved the deal, the jobs have remained in Minnesota, and under its new ownership Cirrus is set to debut its first new aircraft in years. All thanks largely to one of China's central state-owned enterprises (SOEs) approaching the deal with a level of transparency and business acumen rarely displayed by Chinese central state-owned enterprises in the international arena.
"A lot of the problem is that Chinese companies don't know how to really play the system in the US, so they alternate between being timid and ham-handed," says James Lewis, a Technology and Public Policy Fellow at the US-based Center for Strategic and International Studies who followed the AVIC-Cirrus deal. "But AVIC's a good example of a case going through."
The AVIC-Cirrus story exemplifies how international expansion is forcing China's state-owned enterprises to improve their managerial practices, corporate governance and transparency.
"The tension is between international best practices for corporations, which is what you need if you're going to be a global company, and the cozy relationship of the [Chinese] state-owned enterprise [and the government]," Lewis says. "They're bumping into this in the rest of the world and the reaction is interesting."
Joining the Big Leagues
Between 2004 and 2009, there were deals involving cross-border mergers and acquisitions (M&As) by Chinese companies totaling $50 million, with more than 81% of the transactions involving state-owned enterprises. Since 2009, the volume of outbound M&As has only intensified. In 2011 alone, the total value of outbound direct investment in the form of M&As totaled $27.2 billion according to China's Ministry of Commerce, with the favored sectors being mining, power generation and manufacturing.
According to data from Credit Suisse and Dealogic, the volume of cross-border M&A deals from China totaled $93.1 billion in 2012. With six of the top 10 outbound China M&A deals involving state-owned enterprises, with the other four involving Hong Kong-based companies. Clearly China's state-owned enterprises are serious about moving beyond 'national champion' status into global champion status.
The reasons for increased M&A are varied. Firstly, the economic collapse of 2008 left many companies all over the globe in dire need of a cash-rich investor to bail them out. For China's part, the government is eager to use M&A as a means of acquiring both the technical and managerial know-how of foreign companies.
Lewis points to a few areas where China's state-owned enterprises are a little raw in terms of management, particularly when handling an M&A project, and whether it's with regard to governance or accounting, the problem of transparency arises again and again as something difficult for Chinese state-owned enterprises, a flaw that can damage the prospects of closing deals.
"People want to know what the relationship is between you and the government," Lewis says. "Their normal tactic is to just stonewall, but it doesn't work with investors and it doesn't work with regulators." Lewis also notes that there are inconsistencies between international accounting standards and the Chinese government's accounting standards, particularly with regard to transparency.
China's law, in fact, stipulates that companies, particularly state-owned enterprises, may not divulge any financial information that pertains to the vague term of 'security', thereby relegating some financial records to the category of 'state secret'. The impracticality of this law has been highlighted in the row between the US Securities and Exchange Commission and the China Securities Regulatory Commission over the withholding of accounting documents by the Chinese arms of five global accounting firms.
For brokerage firms that typically facilitate M&A deals between Chinese state-owned enterprises and target companies, they have to know all the accounting details from top to bottom. If a company is not acting in accordance with its World Trade Organization (WTO) agreements because of a political directive from the state of its home country, the broker will need to know that. This is not a practice that fits with the approach of Chinese state-owned enterprises. Lewis points to instances where state-owned enterprises assume that if they show up with a wad of cash, they'll automatically command respect, but that's unfortunately not the case.
"It's not just a cash transaction. You've got to meet with regulators, you've got to make people happy, you've got to make boards happy," Lewis says, explaining that one of the first things Chinese state-owned enterprises try and do in an international M&A deal is to recruit a figurehead Westerner to chair the target company board, and this doesn't work. "You've got to change the way you do business."
Lewis points to CNOOC's 2005 attempt to acquire California-based Unocal for $18.5 billion as a perfect example of the "bungling" of an outward-bound M&A deal. It failed largely because of CNOOC's lack of adherence to international disclosure standards. When the company increased the transparency of its corporate governance, that is how much of the deal was politically controlled and how much of it was commercially oriented, CNOOC's second attempt at buying a North American energy company succeeded.
In 2005, Lewis says the hesitancy that CNOOC displayed in disclosing accounting details looked to some US lawmakers like the actions of a company with something to hide. That hesitancy might simply have been a cultural issue, but it sent the wrong message.
Fast forward to February 2013, and CNOOC closed the largest-ever Chinese takeover of a foreign company by acquiring Canadian oil company Nexen. The US Committee on Foreign Investment had to approve the deal because of Nexen's assets in the US, and according to Lewis the second time round, CNOOC was frank in its financial disclosures. Between 2005 and 2013, the company underwent recognizable changes with regard to transparency and corporate governance, however painstaking the changes were.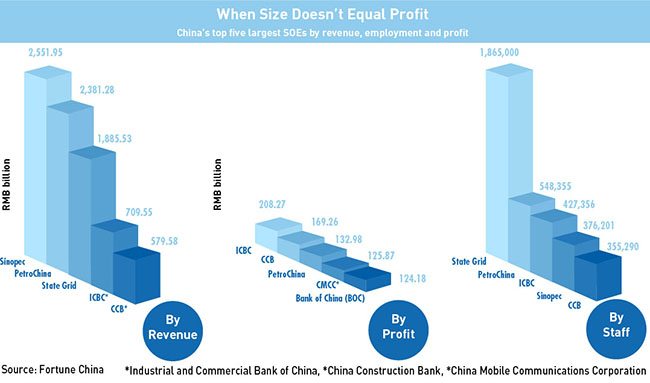 Best Foot Forward
Another change to take place in China's state-owned enterprises, begrudgingly or not, is the appointment of top executives who have real international management experience and education. The State Assets Supervisory and Administration Commission (SASAC), charged with overseeing China's state-owned enterprises' corporate governance, announced a global talent search in 2010 for key top-level appointments at 12 major state-owned enterprises, some even considering foreigners for the positions. But the emphasis was clearly on Chinese managers who had experience in the corporate world outside of China.
The most outstanding example is Fu Chengyu, former CEO of China Oilfield Services and now Chairman of Sinopec Group. He used to serve as the Vice-President of USA Phillips International Petroleum Company (Asia) in the mid 1990s. He's also an alumnus of the University of Southern California (and incidentally of CKGSB as well).
In AVIC's case, the chairman of the subsidiary that acquired Cirrus Aircraft, China Aviation Industry General Aircraft (CAIGA), is Meng Xiangkai. He has a degree from Northwestern Polytechnic University in California, in addition to his degree from Beijing University of Aeronautics and Astronautics. Over the past 10 years, such international credentials have become more common in the upper echelons of China's state-owned enterprises.
James McGregor, Senior Counselor at consultancy APCO Worldwide and author of two books on China's political and economic environment, describes a historical distrust between the Communist Party cadres and party members with international experience.
"Once you get a foreign education or work at a foreign company, you're not trusted by the Party, and they're going to have to develop trust with these people," said McGregor at a Foreign Correspondents Club talk in Shanghai in February.
To McGregor's point, the more traditional state-owned enterprise executive is modeled in AVIC's chairman, Lin Zuoming. When examining his Party-approved online curriculum vitae and investor profile on various media websites, the company leader has no detectable international experience, and has the proto-typical state-owned enterprise-head career history: engineer, party member, little to no outside-China influence.
Another more traditional example is CNOOC's chairman and non-executive director Wang Yilin, appointed in 2011. Wang graduated from China University of Petroleum and has been working in the industry in China ever since.
But then you have CNOOC subsidiary, China Oilfield Services being led by CEO and Executive Director Li Yong, who holds a master's degree from Scuola E. Mattei in Italy, according to his investing profile for Forbes and Reuters.
The Party's warming to internationally groomed managers in certain places is an acknowledgement that China's state-owned enterprises fall short in international M&As where multinational corporations of comparable size excel.
To rectify the knowledge gap, SASAC has initiated a collaboration with Duke University's Corporate Education Senior Leadership program in the US. According to the school's website, SASAC wanted to introduce senior executives from 18 of China's 117 state-owned enterprises to some international best practices.
"They have big training budgets, and some state-owned enterprises are really trying hard to become more efficient," says APCO's McGregor. "Some of these companies are requiring that their managers learn English and that's one way that management is measured."
Curtis Milhaupt, Parker Professor of Comparative Law at Columbia Law School in New York, says that state-owned enterprises' managerial performance measures are increasingly being tied to the company's international footprint.
"I think global competitiveness of the state-owned enterprises is a true policy goal of the Chinese leadership," he says.
Still in the Nest
McGregor and Lewis both say that these company heads want to be regarded with the same seriousness and respect as MNC CEOs.
"For some of them it's embarrassing because globally they're such large companies, and they themselves know that they're not efficient, they're not global leaders, they're just big," McGregor says.
Columbia's Milhaupt concurs. "Many of them suffer from the monopoly curse," he says, referring to the tendency for a company that has an unassailable position in a market to have no need for innovation.
Chinese economic think-tank Unirule published a report in 2010 on the nature and performance of China's state-owned enterprises that highlighted the effect that preferential financial policies have on state-owned enterprises' ability to make profits solely on their own merits.
The Unirule report notes that in 2009, the total net profits of all centrally administered state-owned enterprises in China amounted to RMB 4.05 trillion, 4.37 times higher than 2001 net profits. Superficially it seems that state-owned enterprises are doing better, but what the report details is that when factoring in the huge subsidies that these organizations receive from the central government, the performance is actually lackluster.
Between 2001 and 2009 the average return on equity for state-owned enterprises was 8.16%, whereas the average return on equity for private enterprises was 12.9%, even while at a disadvantage in land purchases and commercial bank loans.
For example, the report states that on average, state-owned enterprises pay a real interest of 1.6% on loans, while the market interest rate is 4.68%. The report goes on to calculate that the difference between the interest rates that state-owned enterprises should have paid according to market rates and the total interest actually paid amounts to RMB 2.3 trillion from 2001 to 2008, accounting for 47% of the total nominal profits from state-owned enterprises. It's little wonder that efficiency remains illusive.
State Leading the State?
Corporate governance at home has also been a key area of reform for state-owned enterprises in China. A huge number of China's state-owned enterprises were liquidated and sold off under the economic reforms of Zhu Rongji, China's premier from 1998 to 2003, and it became clear at the time that there was a need to consolidate the various agencies overlooking industry-specific state-owned enterprises. The Party also recognized the international norm of a large company having an independent board to which their senior managers were accountable.
Enter SASAC. Founded in 2003, SASAC was billed as a public/private hybrid charged with improving the corporate governance of state-owned enterprises and offering a sense of accountability to the senior management. The conflict inherent in a government-controlled organ acting as an 'independent' board is something most experts agree is not entirely effective.
"SASAC is a government entity, and if you look at the government organizational chart, many of the state-owned enterprises that it ostensibly controls as a shareholder rank equal to SASAC, and many of the CEOs of these massive, very powerful state-owned enterprises are at least as influential as the head of SASAC," says Milhaupt. "There's no way it can really perform its role as a shareholder without having its decisions being clouded by many other considerations and influences."
That's not to say that SASAC is a mere shell of an agency. Milhaupt specifies the consolidation of assets and reduction of employment numbers as initiatives from SASAC that have contributed to the increased profitability of these organizations, various subsidies not withstanding.
"It has restructured these enterprises, and that is certainly one thing you can point to as something that SASAC has accomplished, and that has resulted in higher profitability," he says. "It is checking, it is paying attention, it is trying to professionalize the board of directors, it's evaluating management and setting their compensation in formal terms, but its in such a conflicted position that I don't think it can really carry out that role in the way that its public face suggests."
SASAC aside, substantive change is difficult to achieve in the face of preferential financial policies that serve as the real basis for profits.
"There's nothing like real competition to make companies more efficient," McGregor notes.
There are companies that have bested their addiction to government support. Milhaupt and Lewis note that large conglomerates in other countries have transformed from dinosaurs into profit makers.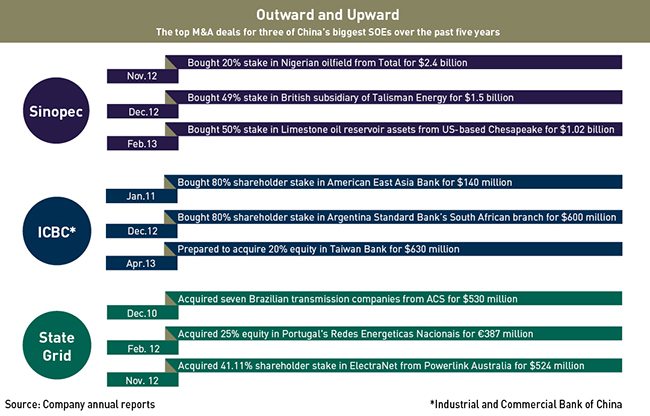 Model Neighbors
In Japan, the dissolution of large family-owned conglomerates known as zaibatsus was enforced by the US after World War II, and from their dismemberment came the keiratsu. Where as government support propped up pre-war zaibatsus, now under a keiratsu system, there is cooperation and cross dealings between Japanese companies across sectors to battle foreign competition.
The evolution of the South Korean chaebols, large family-owned monopolies that received massive government support from the 1960s onwards, have over the past decade embarked on a journey of separation from the state while gaining prominence in foreign markets.
The currency crisis of 1997, or the IMF crisis, was a wake-up call to the shakiness of a Korean economy built on chaebols. After the crisis, government ownership of chaebol stocks plummeted. Today, examples like Samsung, the top mobile handset maker in the US and Canada according to tech research firm ComScore, and Hyundai, who's European market share has doubled since 2008 according to company reports, are both competitive companies independent of the government.
Not so for China's state-owned enterprises, where executives can be swapped like poker cards at the state's whim. "The degree of Party involvement in the appointment of corporate leaders is unprecedented for a market economy," Lewis says.
Case in point, Chang Xiaobing, the current Chairman and Chief Executive Officer of China Unicom, served as the Vice-President of China Telecom before hopping across company lines in 2004 to run the supposed competitor. These intra-sector swaps among China state-owned enterprise executives emphasize to all that the primary allegiance of the managers is political rather than corporate.
"The biggest bosses in private companies are the owners who are responsible for the business, while CEOs in state-owned enterprises are actually officials who don't really care about operations. Their goals are different," says Mao Yushi, a prominent Chinese economist and one of the founders of Unirule. "The profits of enterprises need to be maximized, but that will only happen when the business is relevant to the CEOs' interest."
In Samsung's case, the degree of attachment between Chairman Lee Kun-hee and the company is almost spiritual. Anecdotes of the Lee-saturated culture at Samsung's headquarters have surfaced in various local and international media over the years.
Without such a bond, motivation for China's state-owned enterprises to become more efficient must come from someone other than the leader. Lewis of CSIS says the real incentive for state-owned enterprises to become more efficient is the quest for technical expertise.
If you can't Beat 'em, Join 'em
Technical expertise may be the biggest incentive for state-owned enterprises to become efficient, Lewis says. "There's a relationship between efficiency and quality, so if you're going to build a good airplane, that imposes a certain efficiency requirement on you, and that's where the driver of efficiency comes from." Lewis cites AVIC's co-production ventures with Airbus and Embraer.
"Twenty years ago Chinese airplanes were terrible, now they're okay and that's because of the skills they learned in how to build airplanes from these co-pro deals," says Lewis.
AVIC's recent history is telling for the future of state-owned enterprises' internal operations. Efficiency through the pursuit of quality technology, adaptation to international M&A practices, and adherence to transparency norms for deals outside of China, these are the changes AVIC has pioneered that will likely be mirrored throughout China's state sector.
The Party can fight it, as when Huawei Technologies declared it was "no longer interested in the US market" in May after the US blocked its market entrance on national security concerns, or it can roll with it as when SASAC reached out to US-based Duke University for help in training. Either way, as great late singer Sam Cooke said, "change is gonna come."

Enjoying what you're reading?
Sign up to our monthly newsletter to get more China insights delivered to your inbox.