All commentaries reflect the personal opinion of the author and are not necessarily the official position of the school and the magazine
Business schools, as they currently exist, were a by-product of capitalism and the first Industrial Revolution in the 19th century. For more than a century, and especially since the end of the Cold War, their number has grown massively to about 13,000, to meet the demand for competent business managers in not just the developed world, but also countries at different stages of economic development, from India and China, to Brazil, Russia and South Africa.
But in the last few decades, and particularly since the Global Financial Crisis in 2008, economic and business paradigms have shifted, and criticism of business schools has been on the rise. In addition to their relevance to the real business world, their legitimacy and ethics, the breadth and depth of the content of their programs and the key pedagogy—all have come under the spotlight. As with all established institutions, however, business schools have tended to assume that things will all go back to normal before too long. Too many schools still see the COVID-19 crisis as just another temporary shock and are really struggling to respond to the fundamental changes taking place in the real business world.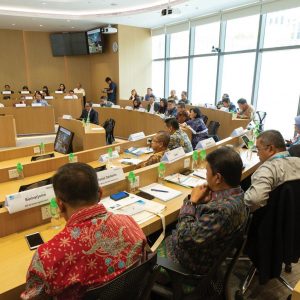 There are at least three core changes that business schools must now address to survive and succeed in what Thomas Friedman calls the After Corona or A.C. world.
The first issue is that the paradigm of capitalism itself, the core philosophy of business schools, has been transforming towards a new form of capitalism, which stresses inclusiveness and sustainability. A growing chorus of people are calling for the system to address societal and environmental problems that laissez-faire capitalism has failed to address. The growing consensus around the world is that capitalism, companies and managers have a responsibility that extends beyond the bottom line and the selfish interests of shareholders.
While it is true that almost all business schools already offer some courses on business ethics, as well as the social value and responsibilities of companies, many of these courses are electives and are essentially there as window dressing.
Fortunately, there are schools that do take it more seriously. For example, CKGSB, with many well-recognized business leaders in China as its students and alumni, has been exploring how to systematically raise the awareness and capabilities of its students with regard to social responsibilities. This has been integrated into the school's approach towards teaching management of the "whole wealth cycle"—so the focus is on not only how to do business, but also why we do business, and how we use the wealth generated. As early as in 2005, the School systematically incorporated the humanities (history, philosophy and religion) into business education to enable executive students to develop a more global, long-term and humanistic view to inform their business decisions.
More recently, CKGSB has introduced a one-year compulsory course in its Executive MBA program that asks students to look at improving their own companies in the area of ESG (environmental, social and corporate governance). In addition to the professors, the school has identified more than 100 mentors for its 500 EMBA students this year. These mentors are comprised of seasoned professionals with expertise in social innovation from the private sector, government agencies and NGOs. (For this and other innovations at CKGSB, please refer to CKGSB's "Innovations in Business Education", an article written by its Founding Dean, Xiang Bing, in the book titled Executive Education after the Pandemic: A View for the Future) edited by Santiago Iñiguez de Onzoño and Peter Lorange).
Secondly, the key competitive element for companies has been shifting from the efficient use of limited resources, such as land, labor and capital in the Industrial Era, to creativity and innovation in this new Digital Information Era, in which entrepreneurship, the mindset traditionally associated only with startups, has now become essential for all companies, big and small.
Business schools have typically been driven by what might be called the "Wall Street mindset", and the fundamental assumption underlying the courses has long been that students are being groomed to be a part of an established larger organization that will, in due course, prepare them for senior management roles. The result is that the graduates of business schools today, to a large extent, are completely unprepared for the entrepreneurial and intrapreneurial opportunities that are now such an important part of the global economy.
Most business schools have been overly emphasizing critical thinking skills that are essential to established businesses, and have placed little emphasis on the creative thinking and people skills that are sorely needed in an increasingly dynamic business environment.
Partly driven by the faster pace of developments in technology than in management, many engineering schools seem to have become more entrepreneurial and innovative than business schools. Many have even started their own entrepreneurship programs and operate incubators. I have had the privilege of sitting in on entrepreneurship classes and visiting incubators in engineering schools, and I must say that the business training they offer is often more practical and relevant than that provided by many business schools.
Under pressure from the digitalization of the business world, many business schools now offer content on digital technology, but they mostly focus on the technical side of it. How, one has to ask, can business schools churn out better data analysts than engineering schools, especially those majoring in computer science, data analytics and AI? In the end, again, what is the core value that business schools are offering to real business, as it becomes more digitalized every day?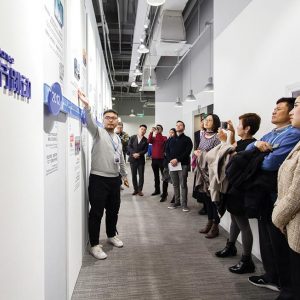 Some business schools have teamed up with engineering schools, and the common model is to have students select courses from the other school. They may need to be reminded, however, that those selective courses were initially developed for students whose interests, domain knowledge and more importantly mindsets are quite different from those of the home school. Instead, the faculties of the business and engineering schools need to jointly design new courses to make the students' cross-disciplinary learning truly valuable.
Various business school rankings, organized by the media, may in fact have served as a straightjacket that has slowed down or even stifled innovation in business schools. In all of the rankings, the dominating factor measuring the value of an MBA degree is compensation upon graduation, rather than the much more difficult to calculate measure of business success in an ever-changing world.
Bloomberg, in its commentary on the latest MBA ranking, said that nowadays, "students see entrepreneurship as central to their overall training, whether they want to start their own businesses or work at a big bank." My question, then, is if entrepreneurship is so essential to students, why was it only given a weighting of 15.7% of the total score of its own rankings? This also suggests that many top schools would not have achieved such high rankings if the entrepreneurship factor was given a higher percentage.
The third issue facing business schools is that the world of business, once dominated by Europe and then North America, has become more multipolar and is led now by the rise of China, although Japan and other Asian countries like Singapore and South Korea initiated the trend with the export boom in the 1970s and 1980s. Asia today is moving into a dominant position that has huge implications for companies around the world. And business education needs to address the new reality, that Asia and emerging economies in other continents now account for the lion's share of the global economy. Furthermore, people in these massive and dynamic economies hold different values and favor different political systems from those in the West, and business schools must take this into account to remain credible.
Nowadays, executives receive many more useful reports on China and other emerging economies from corporations, investment banks and think-tanks than they do from business schools. These organizations are conducting and distributing in-house research reports, organizing forums, and providing online programs covering emerging economies to attract and serve their clients.
The economy and business in China are moving at least as fast as, and probably faster than, anywhere else in the world. At CKGSB, with our main campus in Beijing, we face a constant need to upgrade and replace our case studies to make sure that students find them relevant to their real-world business environment and their entrepreneurial goals.
Business people today must understand the geopolitics, history and culture of many parts of the world, recognizing that what is relevant in North America and Europe may not be relevant, or even correct, in other markets.
The future prospects of many companies hang on the evolving relationship between China and the US. The challenge today is for the two largest economies in the world to achieve a model of peaceful coexistence that allows for competition between incompatible visions of the world and cooperation on geopolitical and climate-related matters. Can business schools, with their influence and connections in the world, help political leaders to apply the principles of the competition model between competitors in business to their world?
To provide real value beyond the traditional business community for their shareholders is the only way for business schools to survive and succeed in the new global-digital era. Otherwise, there will be no catch-up games to play for them as business is moving so fast that it will leave many, if not most, business schools in the dust. For business schools, sticking with the traditional curricula and their old role is no longer an option. Instead, they should seize the opportunity to help businesses and individuals to successfully navigate these problems and make the world a better place for the whole of humanity.