Share

SF Express Vies for Greater Market Share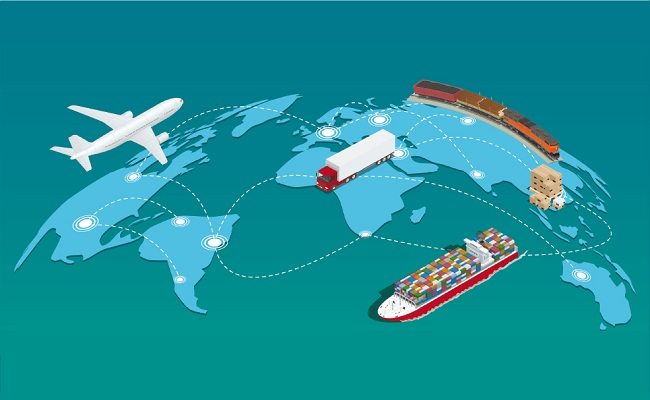 SF Express faces up to China's fragmented delivery market.
China's business world is littered with rags-to-riches entrepreneurs—Jack Ma, chairman of Alibaba Group, was famously an English teacher before starting what is now one of the largest e-commerce companies in the world. Not all such magnates are equal, however, and joining Ma in the upper echelons of China's rich list was Wang Wei, chairman of delivery and logistics company SF Express, who initially started out by lugging packages between Hong Kong and mainland China, operating in a legal gray zone as he did so.
Having successfully completed a so-called "back door" listing on the Shenzhen Stock Exchange, Maanshan Dingtai Rare Earth & New Material Co, as it was once known, became a shell company for SF Express, and the delivery firm saw its share price rocket, eventually giving the company a value of RMB 292.9 billion—roughly the same as Yahoo! With Wang's holding standing at 64.6%—the public listing only amounted to 3.2% of total issued share capital—that valuation was enough to vault him into third on China's rich list, behind Ma and Wang Jianlin, founder of Dalian Wanda Group, according to Bloomberg's Billionaires Index.
Although SF Express' sky-high valuation is not solely down to the company's performance, it nonetheless speaks to the prodigious growth that China's delivery sector is witnessing. Backed by the surge in e-commerce over the past few years, the number of deliveries has grown tremendously—from January to May of this year, express delivery volume totaled 13.9 billion packages, according to the State Post Bureau, an increase of 28.6% year on year. In that time, express delivery revenue reached RMB 176 billion, an increase of 26.7% on the same period in 2015.
Vying over the spoils, however, are a number of different players, and even at the national level the market remains highly fragmented. In addition to SF Express, major companies include ZTO Express, STO Express, YTO Express, EMS and Yunda Express.
According to an IPO prospectus issued by ZTO in September 2016 (the company had the biggest US IPO that year, raising $1.4 billion), the market share is reasonably evenly split between them—YTO Express stood in the lead at 14.7%, while SF Express ranked fifth with an 8.2% share. However, that arguably masks some regional and urban/non-urban differences—Nan Zhenhui, sales manager for SF Express in Tianjin, says that the company enjoys a 40% market share in the city.
For the time being, it would seem that there will be plenty of growth to round. In a report published in March this year, Goldman Sachs predicted that by 2020 China's e-commerce market could be worth $1.7 trillion, up from $750 billion in 2016. And with various technological advances poised to reshape the sector, increased internationalization of the companies involved and companies flush with capital after eye-catching IPOs, there is still everything to play for.
"We will definitely see some consolidation, though whilst organic growth opportunities are so abundant most M&A seems unnecessary for the time being", says Alex Le Roy, an analyst at Transport Intelligence.
Two paths
Delivery services in China fall into two kinds—franchise and direct models. The former, which includes ZTO, STO, YTO and Yunda, sees the company focus on core sorting hubs and line haul transportation, while leaving pick up and last mile delivery to network partners. Conversely, the direct model, which applies to SF Express and EMS, involves the company owning and operating all parts of the business.
The company's differences with its competitors don't end there. While the likes of ZTO are highly reliant on e-commerce, SF Express' business is much more diversified. While e-commerce remains a key component—Le Roy puts its share in the region of 20%—high-end business deliveries, where profit margins are typically higher, have long been a core component of the company's business.
SF Express has also made significant moves into cold chain logistics, and its network now covers 56 cities and their surrounding areas. That has, in turn, enabled the company to launch its own online supermarket, SF Best, providing another revenue stream.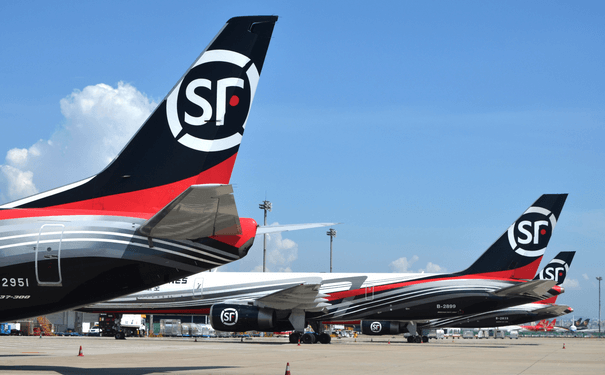 Taking off
What is most likely to disrupt China's delivery pecking order and see certain companies move ahead is technological advances.
"'Digital fitness' will be a prerequisite for success: the winners will be those who understand how to exploit a whole range of new technologies, from data analytics to automation and platform solutions. Those who don't, risk obsolescence," wrote PwC in a November 2016 report titled Shifting patterns: The future of the logistics industry.
In this respect, SF Express has been an early adopter of some technologies. China has long been an innovator in the field of drones, or unmanned aerial vehicles, and as such it should not be a surprise that Chinese logistics companies have been innovators in exploring their commercial applications—SF Express began experimenting with drone delivery in 2013—but advances have been stymied by regulations and the tight control of China's airspace by the military.
Nonetheless, those efforts took a step forward in June after SF Express was granted the first drone airspace license by military authorities. That enabled the company to pilot drone deliveries in Jiangxi province. Such technology appeals because of the prospect of cutting labor costs—one technician could likely control multiple delivery drones—and the fact they are perhaps better suited to delivering smaller items and within limited time frames.
But the biggest factor in the push towards drone deliveries is the prodigious growth in rural e-commerce. In 2016, that market was worth RMB 482.3 billion, according to the China E-business Research Center, up 36.6% on the year before. This year, that figure is estimated to reach RMB 600 billion. All of which provides added incentive to serve this developing market, one that is typically hindered by poor infrastructure and so more easily navigated by aerial vehicles. Indeed, last year JD.com successfully used drones for rural deliveries in Jiangsu province. Hopes that drones might have wider applications, however, may be unfounded.
"Their usage is effectively very niche," says Le Roy. "[Drone delivery in rural areas] could become significant, though it is ultimately only useful where infrastructure is underdeveloped. In urban areas, flying drones will not be a successful means of delivering goods."
More significant are back-end technological innovations, for example machine learning, inventory management systems and crowdsourced distribution. Underpinning much of this is data, and the importance of that was shown in June after Cainiao, the logistics affiliate of Alibaba, removed SF Express as a delivery option from Alibaba's e-commerce platforms and stopped sharing data with the delivery company. That came after Cainiao accused of SF Express of withholding their own data. The State Post Bureau eventually stepped in to resolve the dispute and the two companies made up their differences.
Flying high
Building out infrastructure and delivery networks will be key, too. In that respect, air cargo is another significant capability in the delivery sector, particularly in a country as vast as China.
To that end, SF Express is following in the footsteps of the likes of UPS and its vast Worldport package processing hub at Louisville International Airport by constructing its own air cargo hub in the central city of Ezhou, Hubei province, near the provincial capital Wuhan. That puts the airport almost equidistant between Beijing and Guangzhou, and also offers fast access to Shanghai and the Yangtze River Delta. As part of a joint venture with China VAST Industrial Urban Development Company, the two businesses will initially invest $14 million, with an eye on achieving a planned capacity of 2.6 million tonnes per year.
"For domestic B2B package delivery operations, this capability is a real differentiator," says Le Roy. "It facilitates much more rapid delivery times, which in turn allows the express company to charge a higher price and take a high margin."
The growth in air cargo also ties into another important area of SF Express' growth—international expansion. Although the company has already established service centers in Vietnam, Thailand and other Asian countries, and in January signed a partnership with Ukrainian express delivery company Nova Poshta, it's most significant step in this area was the announcement in May of plans to establish a joint venture (JV) with UPS, the world's largest package delivery company. Encompassing both the B2B and B2C segments, the JV will focus on US–China deliveries, before expanding to other global markets, and each company will put $5 million into the new entity.
"Ultimately, international growth will become a lot more important for the business, and being able to deliver a true end-to-end express delivery service will place the company in an incredibly advantageous position," says Le Roy.
Labor pains
With many logistics technologies and partnerships still in a nascent stage, their impact is still somewhat hard to gauge. But some choices are already beginning to affect the bottom line, particularly where labor is concerned.
"Growth is eroding margins for many e-commerce players as they struggle with the basics of moving so many goods," wrote Alan Lau and Min Su, director of the Hong Kong office and senior expert in Shanghai, respectively, for McKinsey, in an article titled China's E-Commerce Soft Spot: Logistics for McKinsey Quarterly in April 2016.
In that sense, SF Express is possibly better placed than some of its rivals, who have perhaps hitched themselves to tightly to the e-commerce bandwagon. Indeed, on the face of it SF Express' net profit in 2016 dwarfed that of its rival ZTO, the former's totaling RMB 4.18 billion (an increase of 112.5% year on year) compared to the latter's RMB 2 billion, an increase of 54.1% on 2015. However, after adjusting for non-recurring gains and losses, SF Express' net income comes in at RMB 2.6 billion, but still higher than ZTO.
"The likes of ZTO are highly dependent on Alibaba, and the margin on B2C e-commerce deliveries will just get tighter and tighter as labor costs increase," says Le Roy, noting that consumer deliveries are much more expensive to carry out than business deliveries. "SF Express is probably the most differentiated major delivery company, and their focus on B2B business means that they are making substantial profits."
You may also like
The rivalry between China's e-commerce giants has been a constant in the market, despite their different development models By Li.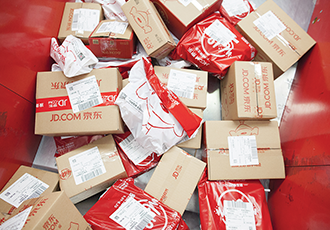 | Feb. 28 2023