Share

DJI's Future Plan: Industrialize and Diversify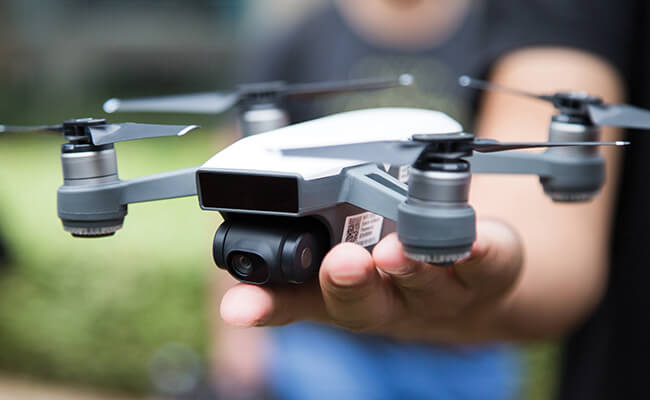 Xu Huabin, Vice President of drone maker DJI, talks about the future of the market
Inventor Frank Wang loved model planes as a child. Ten years ago, in a college dorm room, he turned that early passion into the makings of a business that has since gone on to control 70% of the fast-growing market for consumer drones. Indeed, his company, Dajiang Innovations (DJI), has largely shaped the idea of what we think of as a drone.
Remote-controlled model aircraft had long been high-end toys for rich niche hobbyists, but DJI took the notion mainstream. The company's increasingly ubiquitous quadcopters are an easy to use, affordable and eye-catchingly sleek consumer product. They feature built-in camera, stabilizers, GPS and an increasing range of useful modes. Revenue of the company increased 100-fold between 2011 and 2015.
Xu Huabin, Vice President of DJI, explains how the firm grew from a maker of model planes to become the world's largest commercial unmanned aircraft manufacturer. He also provides insight into the down-to-earth philosophy and product-focused orientation that got it there. As the commercial drone market continues to expand, DJI is developing drones with industry-tailored features for customers as diverse as engineers and farmers.
Q. In 2016, the total sales of DJI exceeded RMB 10 billion ($1.45 billion). How has the company evolved to become such a smash hit?
A. As the drone market has developed, DJI has gone through several phases… Initially we made model planes and in China the total value of that market was less than RMB 100 million ($14.7 million). At the time, we were trying to solve a technology problem: how to make a winged craft fly smoothly as well as hover. When we solved this, we discovered many people needed aerial photography and video, but a manned helicopter costs too much. DJI had then found its focus: developing drones that offered quality aerial photography technology. We then began selling our products as camera equipment and cooperated with outdoors sports companies, as well as organizers of events, such as marathons, and ski and motor races, because they all need to be filmed and photographed. TV producers and journalists are also clients. In 2016, we entered the markets for agriculture and geographical mapping, so we have a diversified sales channel.
Q. Can you tell us more about the move into agricultural drones? Are there other markets that DJI plans to enter?
A. A challenge for all drone makers is how to adapt to the needs of different industries. In agriculture, the needs of farmers differ from location to location. In China, farms are relatively small and scattered, and it is hard for farmers to use large machines, so drones are used mainly for pesticide spraying. In the United States, farms are large and small drones could not handle such a job. Drones are better used there for surveying, inspection, mapping and collecting growth data to reduce pests, improve irrigation efficiency and make harvest predictions more accurate. If we want to enter an industry, it is not just about the drone itself, it is about how different industries require different functions. We tailor our products to the different needs in terms of the hardware, software, service and operation system. Now, we are expanding into the energy sector where solar energy companies are using our cameras to inspect rooftop solar panels. Another area we focus on is infrastructure construction, as our models can be used in geographic mapping. We think that in the industrial market, drones are best used for capturing and collecting data.
Q. Do you have other sales channel expansion plans?
A. We want to expand the female portion of our market. Over 60% of our customers are male, but as our models get smaller, more portable and simpler to operate, we have noticed more women are interested in them. For example, the OSMO model launched last year has a mode that can replace the selfie stick. With the "gesture selfie" mode, you make a certain gesture and the camera will take a photo or start filming. The OSMO series also has a silver-colored model targeted at female customers—most DJI models are black and white.
Q. The DJI headquarters are in Shenzhen, an economic zone that is also home to tech companies like Huawei, ZTE and Tencent. The area has a higher degree of market liberalization than many other Chinese cities. Is there a connection between DJI's growth and the city of Shenzhen?
A. Shenzhen is a place where enterprises can innovate. It provides a free and flexible platform. It neither emphasizes hierarchy, nor separates locals from newcomers, so everyone has a chance. The second thing is the surrounding manufacturers, many of whom have been operating for years and who have rich experience. That supply chain capacity enables us to launch new products quickly. So far, DJI has no OEM [original equipment manufacturer] factories. All our drone models are produced in our own factories located in the Bao'an district of Shenzhen. We attach great importance to production and I think that is a difference between DJI and some other drone makers, which may pay greater attention to design or software. For DJI, the manufacturing of the hardware is a core competitive element. Companies are in a position to realize technological innovations and launch new products in a speedy manner only if they have access to a solid supply chain.
Q. How much more will DJI invest in hardware development? Now that you are expanding into different markets, will DJI shift more to developing software to adapt to different uses?
A. We are already emphasizing software-hardware adaptation. When we started in aerial photography, we relied on an app to control the hardware. In aerial photography, the software is quite standardized, but you are right, the app used for aerial photography is not appropriate for other markets, so we tailor the software to meet different demands. What DJI now faces is a move from a simple and standardized industry space, which is that of the camera drone, to a more diversified market. The move relates to our positioning. In the beginning, we spent most of our effort and money on consumer drones, but with many professionals such as firefighters and engineers starting to use drones, demand is diversifying.
Q. Although DJI is doing well as a Chinese brand, some critics say that the reliance on imported chips and components is a limitation. How do you think DJI can push past this?
A. I think, as with many other products, drone production requires a global supply chain. For example, take China's Comac C919, a twinjet airliner. Many parts are imported, but the integration and production is completed in China. DJI creates the core technologies like the flight control algorithm, film stabilizer and drone sensors… We not only put all these technologies together in a machine, but ultimately lower the cost to make it affordable to average consumers and build a strong market.
Q. Some consumers complain that DJI drones do not have a long battery life. How is DJI responding?
A. Battery life is the choke point of many electronic devices. We follow developments in battery technology and our battery life has increased from 23 minutes two years ago, then to 27 and now to 29 minutes. However, cost is also a factor. Some cutting-edge technologies would expand battery life, but raise the price, require new chargers and involve a more complicated charging procedure. Yes, battery life is important and we are trying to improve, but it is not the only concern of our users. When we looked at the demand side, we found that the main requirement for drones is to complete a certain task. For example, engineers completing aerial survey want to finish as soon as possible—they are not concerned about the battery life. What DJI can do is to improve the efficiency for such users by optimizing the hardware and software.
Q. AI is a hot topic these days and it seems every industry is looking into it. What is the take of DJI concerning AI technology?
A. There is much talk and many concepts flying around concerning AI technology. We, however, have a different approach. DJI is a company driven by actual products. We try to develop functions that make our products unique. For example, we recently developed the "follow focus" mode, which enables a camera drone to follow and film the controller. We also have the "gesture mode," as I mentioned earlier. Simply put, we care more about whether concepts can be realized and then manufactured… The philosophy of DJI is down-to-earth in this regard. We don't like talking about pie-in-the-sky concepts or drawing up long-term plans using colorful PowerPoint slides.
Q. Another area for drones seems to be the logistics industry. E-commerce giant Amazon and one of its Chinese equivalents, JD.com, say they will start using drones for deliveries. Does DJI plan to pursue this opportunity?
A. We think the main development trend lies in information and data collection. Drones, especially with rotary wings (the most common type seen and produced now), have limited load capacity and battery life. The major advantage is their low cost and flight precision. We don't think that drones can be a good platform for deliveries using current technology. Perhaps in urgent situations, such as in an earthquake, rescue drones can do critical lifting work. Otherwise in daily life, it will be challenging due to concerns about flight safety and urban airspace regulations. I am not saying that drones will never undertake deliveries, but at least for now, it is not an interest for DJI.
Q. Is this also because of the "down-to-earth" philosophy of DJI?
A. If a product cannot be delivered to market within a reasonable time period of, say, three years, then what is the point of announcing it? To raise funds? For visibility? DJI does not need these because we have a healthy cash flow and good public awareness. For us the key is to make quality products.
Q. Where do you see the company and the consumer drone market in three to five years?
A. For DJI and the drone market, there are three trends. First, drones will be smaller and more portable. Second, drones will be more intelligent with less need of human control. Finally, drones will be used in far more industries and have functions tailored to the needs of specific industries.
You may also like
Sir Vince Cable, former UK Secretary of State for Business, Innovation and Skills, discusses how China's relationship with the UK has.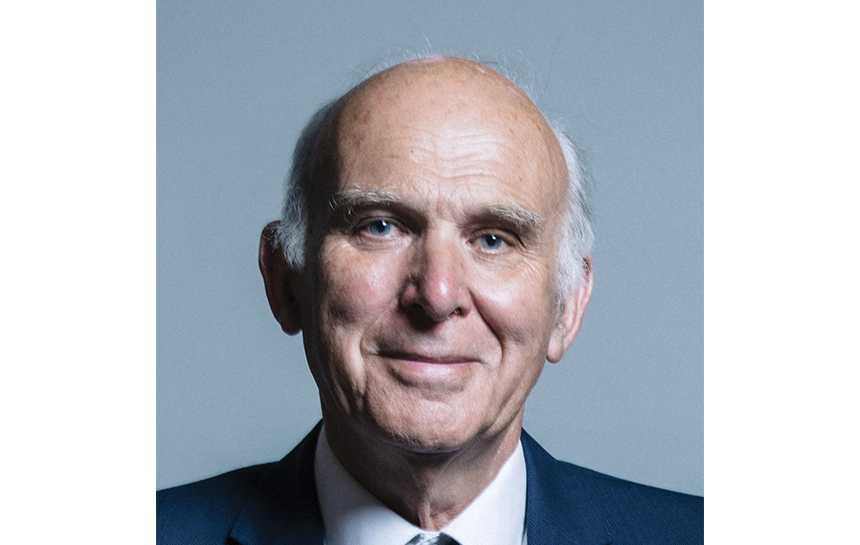 | Mar. 6 2023