Share

China's Movie Market: Screening for Gold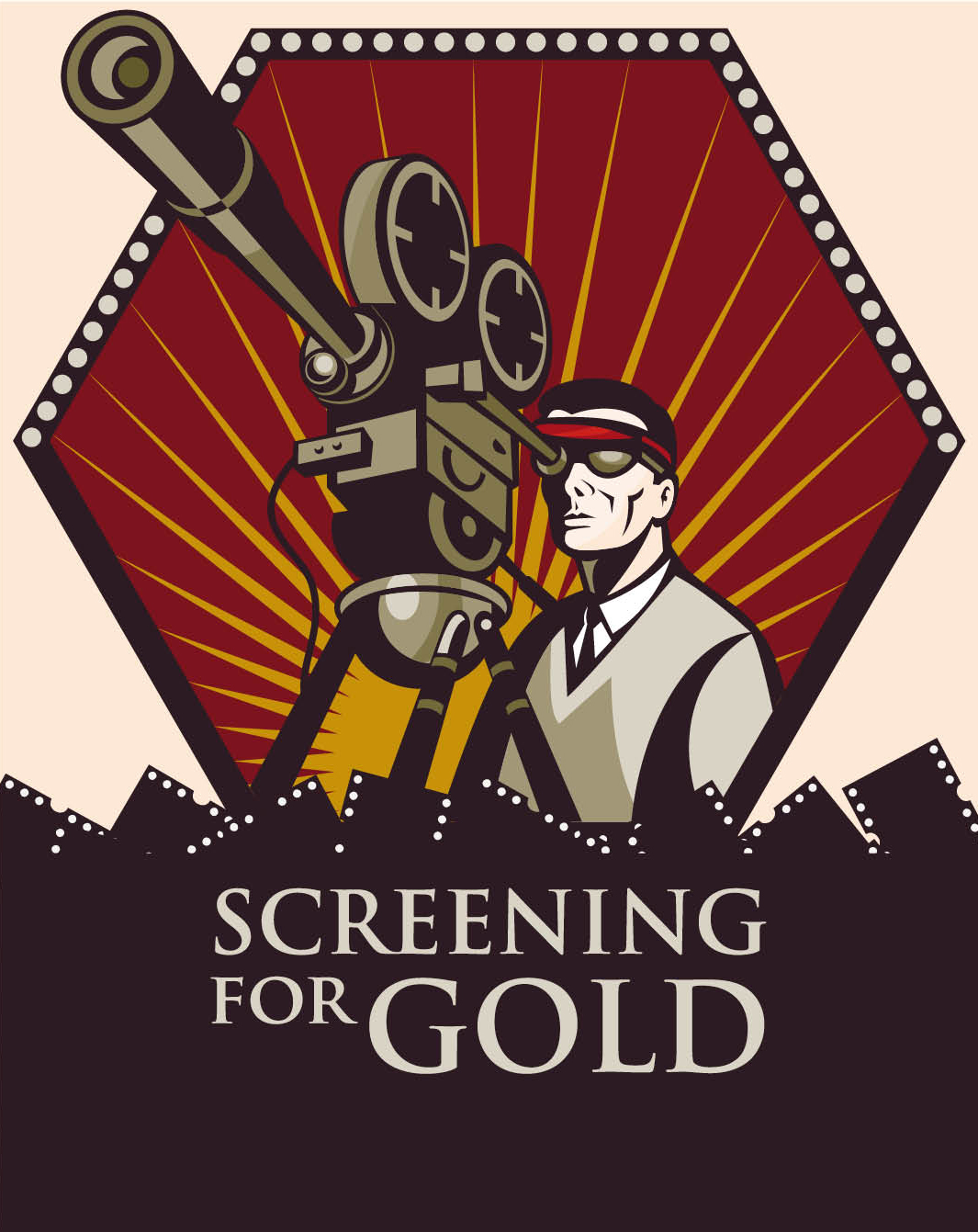 What are foreign production companies up against in the race to win in China, the world's second-largest movie market?
When Iron Man 3 hit screens in China, audiences were rather unimpressed by the four minutes of extra footage that was added especially for the domestic market. While some deemed the inclusion of an extra scene with Chinese actors Wang Xueqi and Fan Bingbing extraneous, it further signaled just how important China has become to foreign film studios.
Hollywood has had its sights on China's enormous potential box office returns for some years now. Iron Man 3, a coproduction between the Walt Disney Company China, Marvel Studios and China's DMG Entertainment, is one of the most successful blockbusters to date in China, raking in $121 million domestically. Although US studios have managed to score some huge successes in China with blockbusters like Kung Fu Panda, Transformers and Avatar, there are many risks and few guarantees when it comes to getting their movies on screen in the Middle Kingdom.
"We've got a market that this year is going to be over 10% of the global box office, five years from now it's going to be more like 20% and then in a decade, who knows?" says Rob Cain, partner in film coproduction company Pacific Bridge Pictures and founder of ChinaFilmBiz, a blog that analyzes China's film industry. "There's enormous opportunity there and I don't see how you can ignore it or avoid it, you do so at your peril, it's where the tastes are going to be set for the global film business."
The Hollywood-China relationship is never far from the headlines. The discussion was given fresh fuel recently thanks to China's richest man. Wang Jianlin, owner of the country's largest commercial land development company, Dalian Wanda, invited Hollywood executives and a star-studded group of actors, including Leonardo DiCaprio, Catherine Zeta-Jones and Nicole Kidman, to a groundbreaking ceremony for his massive film park in the northern city of Qingdao, where Wanda is based. Wang announced that by 2016 he would build an $8.2 billion film complex in Qingdao, the Oriental Movie Metropolis, with capacity to make 100 domestic and 30 foreign films per year.
As US movie companies see their fortunes increasingly tied to China's box offices, what are the key factors driving box office growth in the country? The coproduction framework that many foreign production studios have opted into has allowed many non-Chinese films to enter the Chinese market and bypass the foreign film import cap of 34 movies a year. If the trend continues and expands, foreign movie makers will have other forces to contend with that aren't as black and white as the letter of the law. Rather, foreign movie makers are increasingly facing the realities of a market that is adolescent in man  ways.
Screens for the Masses
Beyond stating its ambitions, Wanda has given no clear details on which US companies it will partner with, but the Group's Qingdao plans, its $2.6 billion acquisition of US cinema chain AMC, and $20 million donation to the Academy Museum of Motion Pictures Museum in the US demonstrate a determination to make waves in the global movie industry and mastermind a 'Chinese Hollywood'.
An October report in Variety magazine says that the Chinese box office grew by almost 35% in the first three quarters of 2013. The data released by the State General Administration of Press, Publication, Radio, Film & Television claimed revenues of $2.68 billion in the nine months leading up to September 2013.
Despite the government increasing the annual foreign film quota from 20 to 34 in 2012, Chinese films are holding their own in the face of foreign competition, thanks largely to the consumers residing in lower tier cities. Chinese action-adventure Journey to the West: Conquering the Demons is China's top-grossing film so far in 2013, making $189 million at the box office.
"Audience tastes are shifting and there have been more Chinese films that have been appealing to the audience," says Cain. "You've got expansion of theaters more into the hinterlands, into third- and fourth-tier cities, where they are really looking more for domestic movies."
Figures show that China has around half the numbers of screens that the US has, and as such is still one of the most under-screened territories in the world. Chains like Wanda are reaping the financial rewards of opening up cinemas in second-tier cities and beyond, and a growing middle class are happy to spend their disposable income on movies.
"It's still a very immature market," says Cain. "Even in the big cities there are a lot of screens but they need more, and there are a lot of cities with a half million or million people or more that don't have a single multiplex."
A report this year by EntGroup Consulting cited Panjin in Liaoning Province as an example of a fourth-tier city with a population of 1.3 million, which generated $4.17 million at the box office, an increase of 867% from the previous year.
While movie going is perhaps not as culturally entrenched as it is in the US and Japan, Dan Mintz, CEO and co-founder of DMG Entertainment, believes that the Chinese are definitely a cinema-loving nation.
"Screens are going up at a rate of around 10 a day so there's a need for it. The habit is really something that people have embraced, it's a water-cooler, cultural element and it's definitely there," he says. "The reality is that the market would probably grow quicker if it was just an open market."
While additional screens should open up box office potential for Chinese film companies, there is no evidence to suggest that the government will increase the quota for foreign movies, nor abandon the measures they take to ensure Chinese films have the advantage in terms of release dates and length of runs. Rob Cain says these are factors in Chinese films' growing success.
"You can't forget that the government has played a big role in, I guess you could use the word 'manipulating' the market, they've used a lot of protectionist measures, because last year it was embarrassing when foreign films had more than 50% of the box office and so the government reacted pretty strongly," says Xin Zhang, a research analyst at Screen Digest.
It's unclear whether the protectionist measures of the government are having any impact on overall industry growth, "The Chinese market will give the local market the best release dates, for example, on National Day and holidays. So it's difficult to say if local titles will outperform this year because they have more Hollywood blockbusters in the second half of the year," says Xin.
As Mintz notes, the assumption is that an open door policy with foreign movies would grow the market more quickly, but with such a lack of screens to satisfy the initial demand for any movie-going experience, it's hard to say whether the market is crimped by government rules or a shortage of theaters.
A Dearth of Choice
The current lack of choice on Shanghai screens is something that irritates 28-yearold journalist and translator Celine Song, who often heads to the cinema with no idea of what will be playing.
"It turns out there is indeed nothing to expect—everything on sucks and those films we really thirst for are still only overseas and sometimes we have to wait for more than two months," she says. Even though she says everyone can download any film and watch it for free, going to the cinema is an important part of her leisure time and she goes at least once a month.
"I don't feel there is a big change in terms of wider choice," she says. "Yet I do feel there are now many more unbelievably stupid yet high-cost domestic films getting on the big screen."
Twenty-five-year-old John Liu, a planner at Saatchi and Saatchi Advertising is another young Chinese professional who is not impressed with the variety, but, like Song, hugely enjoys the experience of going to the cinema.
"Going to the cinema is definitely a social activity to me. I have a couple of friends who are my movie buddies and we go to see a film together at least once a week," he says. "Among my age group, I think going to the cinema strengthens bonds with friends or lovers."
Liu adds that "there are signs that Chinese film-makers finally know how to borrow experiences from Hollywood movies. The success of Finding Mr. Right, which is like a Chinese version of Sleepless in Seattle, and Lost in Thailand, already proved that."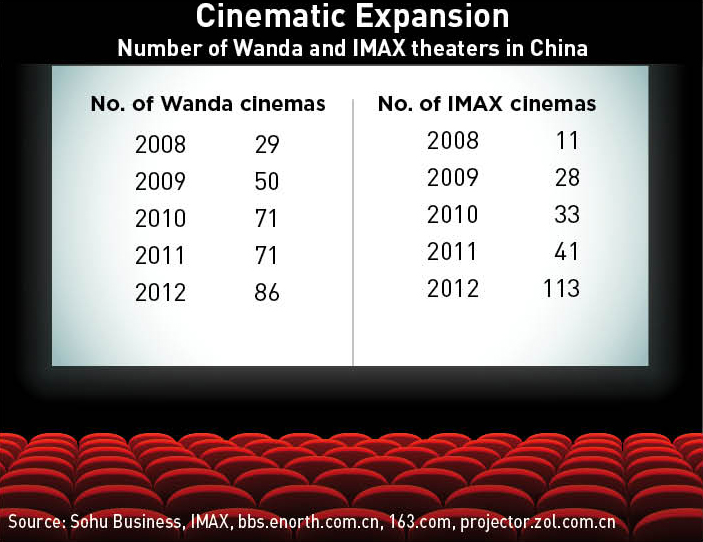 Plan of Attack
In October, IMAX CEO Richard Gelfond publicly predicted that by 2018 China's box office receipts will have outstripped the US, and will be double those of the US by 2025. While it behooves US studios to find ways to work with China, they need strong partners and market knowledge. DMG's Mintz says that they waited until the time was right before entering the film industry.
"There were two triggers we looked at. One was economic, one was political," says Mintz. "The political one was the Olympics and the fact that the Olympics needed to be finished and done. Number two; we calculated that the market needed to be at about 5,000 screens before it became a legitimate film market in the sense of a steady revenue stream. Both those things happened around the end of 2008."
The big US players have already assumed strategic positions. DreamWorks has established a joint venture called Oriental DreamWorks, partnering with Shanghai Media Group, China Media Capital and Shanghai Alliance Investment. Legendary Pictures set up Legendary East with China Film Company. Last October, Fox International Productions signed a multi-picture deal with China's Bona Film Group to make Chinese-language films. Fox was reportedly also planning to sign a deal with Wanda last September, but discussions appear to be ongoing.
The majority of US studios try to get one of the 34 quota slots, which will allow them 25% of the box office. If you're not a major Hollywood studio, then the only realistic option for securing theatrical distribution in China is to sell your film to a Chinese distributor in a flat-fee buyout deal, where the studio gets a one off payment and no cut of the box office. Then there are co-productions with a Chinese partner, which give the foreign studio roughly 40% of the box office.
Co-productions come with their own risks, such as mandatory inclusion of domestic talent and China location shoots. This year saw a dispute arise between some Hollywood film studios and China over a 2% tax that China wanted to levy from the studio's box office share. Several media reports accounted how state-owned distributor China Film Group refused to share any of the box office profits until the situation was eventually resolved, which means the studios were left waiting for hundreds of millions of dollars.
Wanda's Wild Ambitions
It remains unclear if foreign movies made in Qingdao will be exempt from the annual quota or guaranteed any preferential screening in the Wanda's cinemas. Wanda could not be reached for comment.
But one company that has benefited immensely from a partnership with Wanda in China is IMAX. Wanda Cinema Line Corporation has partnered with IMAX for around five years now, and the chain has expanded from 22 theaters in 2009 to over 140 in June 2013.
While erecting cinemas fits within its development remit of cineplexes, shopping centers and hotels, there has been some skepticism within the industry about Wanda's commitment to the art of filmmaking. Wanda's Man of Tai Chi did poorly at the box office, despite the participation of US action star Keanu Reeves, and The Palace made a mere $7.4 million in its first week.
Further clouding Wanda's film industry image are rumors that have been circulating about the huge sums that Wanda paid Leonardo DiCaprio and others to turn up at the Qingdao event, and the implications of such payments.
"From their moves so far, buying AMC, donating money to the academy and expanding in China, we can judge that they want to become a major player in this industry," says Xin Zhang. "I think they want to be more involved in production and distribution, but I don't think so far they have made any significant achievements."
Chen Xiaoyun, a professor at Beijing Film Academy, likens people's reactions to the Wanda Group's movies to when Lenovo acquired IBM's PC unit in 2004 and Geely bought Volvo in 2010—a really big splash, but it is a different ballgame. "Film is much more complicated as it relates to ideological stuff like the culture, nationality and politics," he says.
"Although money can solve production problems, it cannot work out problems of creativity and, in my opinion, there is still a considerable gap there between domestic movies and Hollywood."
Ai Wan, founder of Ai Wan Entertainment in Beijing, whose recent international coproduction This is Sanlitun made the 2013 official selection in the Toronto International Film Festival, says, "I think his attempt is very ambitious, but they didn't start as a film production company, they have always been in the real estate business and this is just a branch to them. It's not just going to be a film studio, that's just a very small part of it, it will be a theme park, a tourist attraction, there will be a lot of commercial development all around it, so that is his main reason for doing that. I'm sure to do it in Qingdao he's probably getting a lot of government support and funding plus the finance from the local bank."
Lacking the creative x-factor of timeless movies, Wanda's biggest contribution to cinema may ultimately be a mushrooming chain of venues. More screens is no small contribution however, as China's third- and fourth-tier residents seem to unanimously agree: if you build it, they will come.
You may also like
China is adding new solar capacity at a globally unparalleled rate, but it needs to ramp up even further to meet its.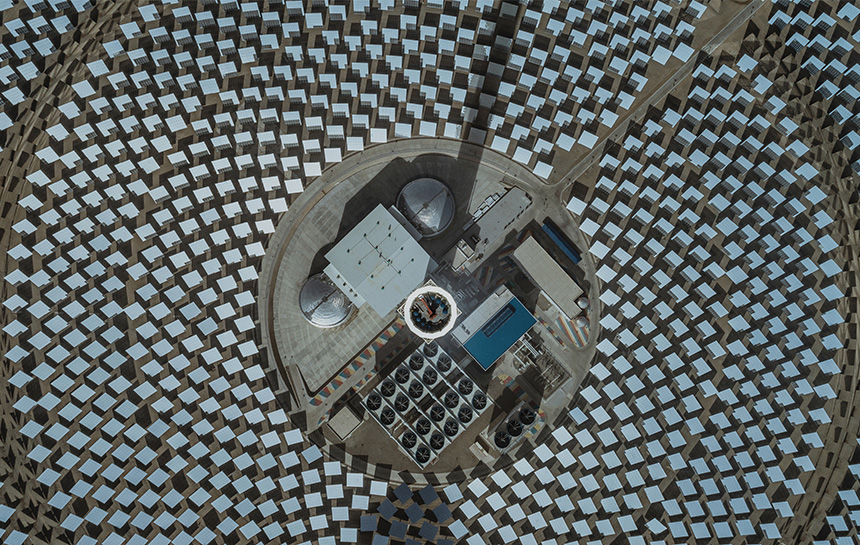 | May. 29 2023