In this day and age, companies are no longer being evaluated only through their economic dimensions. In a post-pandemic world, stakeholder capitalism as a value creation structure is simply no longer sustainable. People and consumers are asking how corporations are benefiting society and what they are doing to impact the world in positive ways. Whether or not a company offers innovative solutions to social problems is becoming an important dimension on which we judge success.
The current economic model is good at accumulating wealth, promoting employment, promoting creativity and producing new technologies, but they've also brought in their wake a set of social problems, including a growing gap between the rich and the poor, and environmental degradation. People have begun to realize that a company that only pursues economic growth is not necessarily a good company. A good company needs to assume social responsibility, solve societal problems, and become a value to society.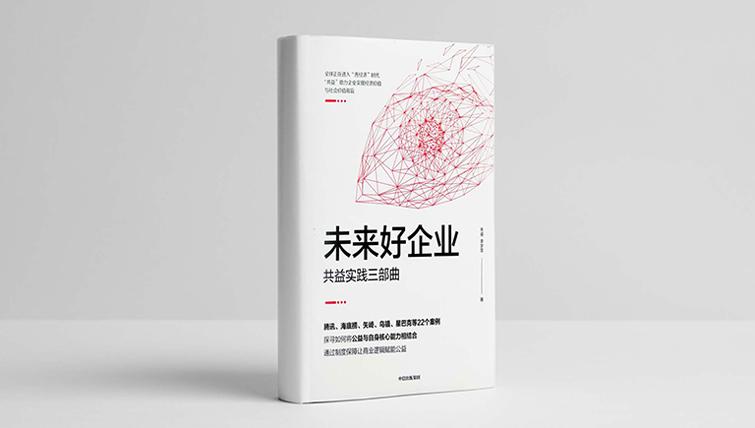 How can corporations balance profit with social responsibility? In my book, I sum up the theoretical framework of "a three-step approach for sustainable business." Companies must first make sure that their value proposition encompasses mutual benefit value systems. Then they must find what their company's expertise is and how it intersects with society's pain points. Finally, they must enforce a comprehensive governance structure. Without rules and mechanisms in place, great ideas will fall apart.
Companies that are practice "good business" are forming a trend in recent years. Tencent updated it mission statement to include, "Technology for Good" in 2019, and Ping An began to build an ESG system starting from its board of directors. These companies are not alone.
While there is an abundance of cases of Western companies becoming more sustainable, Chinese companies are now, too, gradually adopting Environmental, Social and Corporate Governance (ESG) frameworks. Aside from laying out a theoretical framework for how companies should operate, I also wanted to track some of these outstanding Chinese companies to shed light on the progress here in Asia.
At CKGSB, China's first independent business school, social innovation and business for good is embedded in our DNA. It is the reason why Mr. Li Ka-shing decided to fund the establishment of the School in China almost 20 years ago – to educate a new generation of business leaders to be more socially responsible. In 2005, CKGSB pioneered the integration of the humanities into its core business curricula to give students a holistic view of business development. CKGSB requires 48-hours of community service and a compulsory "Business for Good and Social Innovation" module for all of its degree students, with the aim of addressing global issues facing humanity, such as wealth inequality, social immobility and sustainability. We also offer philanthropy scholarships in all degree programs to leaders in the nonprofit sector. Last year, we even began offering an online course on "Social Innovation from Global Perspectives", which convenes experts and leaders worldwide on this topic.
When we first started these initiatives, these concepts were still very new. Now, I am encouraged to see that my students not only understand the concept, but also agree with it. Everyone is far more enthusiastic about this idea than before, and students reach out to ask how they can do things better. Similar to the B Corps Movement, which was started in 2006 by a number of American entrepreneurs who wanted to transform mainstream business, Chinese companies are also working to develop criteria for "the good company" and a certification system to identify those with a strong sense of social responsibility and outstanding performance in solving social problems.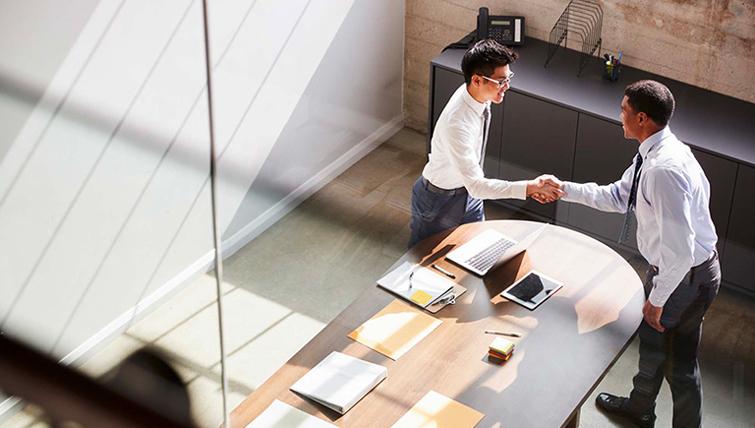 This year, we are aiming to systematize our approach to social innovation by introducing a one-year practice-based course on social innovation and business for good, which is compulsory in our EMBA program and asks students to look into improving their own companies in the area of ESG. We are pairing mentors with students, so that they get support from leaders in this domain, in addition to professors. This practice-oriented course is our bold step to encourage students to truly apply what they learn in school to what they do on a daily basis.
In the future, we see many possibilities to grow our emphasis on sustainability. The more we change people's mindsets, the more we can encourage them to apply these principles to what they do, then the better this world will be.
By Professor Zhu Rui (Juliet)
Zhu Rui is Academic Director for EMBA and Executive Education Programs, Professor of Marketing and co-director of the Branding Center in Cheung Kong Graduate School of Business (CKGSB). Prior to joining CKGSB, she was associate professor of marketing, and Canada Research Chair in consumer behavior at the University of British Columbia. She received her PhD in Marketing from University of Minnesota.
Enjoying what you're reading?
Sign up to our monthly newsletter to get more China insights delivered to your inbox.