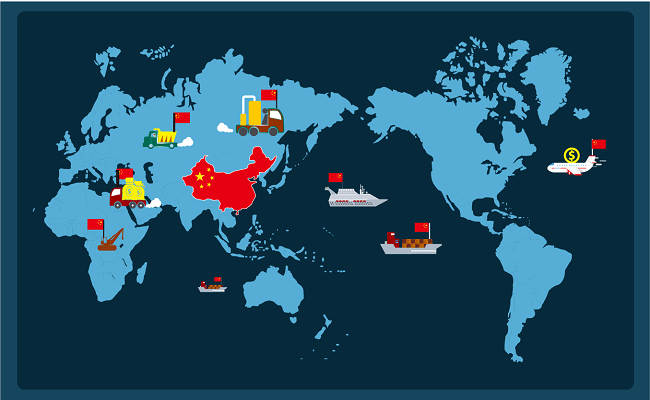 Shopping spree set to continue following banner 2016
Chinese companies have been on a buying spree around the globe in the past two years—2016 witnessed a record level of outbound Chinese M&A (mergers and acquisitions) activity, with 932 deals worth over $220 billion taking place, an increase of 246% compared to 2015, according to PwC China.
The surge in deal value is driven by multiple factors, including companies' attempts to move up the value chain, diversify their portfolios and hedge currency risk. And it also closely relates to the shifting direction of Chinese economic growth: from low-end manufacturing and exports to a model driven more by technological innovation, industrial know-how and consumption.
According to a report by CITIC Securities, between 2010 and 2013 Chinese companies overseas deals primarily involved the energy, mining and utilities sectors. But from 2014 onwards, there has been more M&A in financial services and TMT (technology, media and telecoms). Companies that invest in the technology sector are primarily seeking to move up the value chain and expand their overseas reach.
­
A high profile case in 2016 was that of Midea, the top home appliance manufacturer in China. The company launched a €5 billion offer for the German robot maker Kuka to upgrade its manufacturing capabilities and seek new growth in the automation business. Besides Kuka, Midea also became the largest stakeholder in Toshiba's home appliance business. And another merger is taking shaping: Clivet, an Italian air conditioning equipment manufacturer, might become part of Midea in the near future.
Ruyi Group, which is headquartered in East China's Shandong province and used to be the apparel contract manufacturer of the luxury brand Armani, bought French fashion group SMCP in 2016 for €1.3 billion. SMCP has a chain of entry luxury brands, such as Sandro, Maje and Claudie Pierlot, which have been favored by young professionals in Asia.
Ruyi has said the design work will still be done in Paris, while it will work on promoting SMCP in the Asian market.
While trying to move up the value chain, Chinese companies also acquire foreign high-end brands to meet the Chinese middle class' increasing number of needs—namely, those in health and well being.
Having long realized Chinese people's concerns on food and supplement safety, BIOSTIME, a HK listed company that sells children's goods and maternity products, bought the Australian vitamin brands Swisse Wellness in 2016. Prior to this, BIOSTIME acquired the American organic baby formula company Healthy Times.
In the entertainment sector, Wanda Group has been the most active company in the past few years. After acquiring AMC and Legendary, it became the largest theater chain in the world, but it didn't cease plans to expand even further—in January 2017, Wanda bought Nordic Cinema Group in Europe.
However, the surge in outbound investments has brought concerns of capital flight, especially from Chinese authorities. In December 2016, the Ministry of Commerce claimed it would closely monitor deals related to real estate and entertainment, and it also sent a warning to banks that enterprises trying to purchase assets unrelated to their main business operations are likely to be refused.
Not all deals go to plan. For example, Chinese Anbang Insurance Group, which successfully bought Waldorf Astoria and Strategic Hotel & Resorts in 2016, failed in its $14 billion bid for Starwood in the same year. One of the reasons, according to media reports, is that the deal would breach a condition by China's insurance regulator that overseas investments should not exceed 15% of the company's total assets.
"The government will closely watch companies that invest big sums in overseas real estate, hotel, entertainment and sports clubs … but the guidance on encouraging companies to move up the industrial value chain remains unchanged," the national news agency Xinhua reported in November 2016.
The pressure not only comes from the Chinese government—recipient countries are also becoming more cautious, with concerns arising over the presence of Chinese capital in large-scale deals in key industries. The deal between Fujian-based Grand Chip Investment Fund and the Germany semiconductor company Axitron, for example, broke down after the US government refused Chinese investment in Axitron's US branch because of national security concerns.
Affected by such concerns and tighter government scrutiny, the number of M&A deals might not be as many in 2017 as it was in 2016, but the trend will not stop.
"In 2017, the Chinese economy's growth is slowing , arbitrage chances will not disappear and the RMB depreciation risk remains, so, for Chinese enterprises, going global will still be an inevitable choice if they are to expand, take preemptive chances and gain strong pricing power worldwide in the future," says CKGSB Professor of Finance Li Haitao.
He predicts that the trend of buying assets worldwide will continue. "The high-tech industry will be a focus and, driven by new middle class demand, there will be more big M&A cases in the premium consumption, medical and entertainment industries."
Li also predicts that compared to state-owned enterprises (SOE), private companies will play a more important roles in Chinese outbound M&A. "Private enterprises focus more on efficiency which helps them avoid a blind pursuit of scale. They care more about profitability and future collaboration." He adds that private firms generally do a better job in corporate cultural integration than SOEs.
So what are the latest trends in Chinese companies' M&A activity? What types of companies are most favored by Chinese business people? How much are they spending? Will your company become the next M&A target for Chinese investors? Click on the infographic below to find out.

Enjoying what you're reading?
Sign up to our monthly newsletter to get more China insights delivered to your inbox.