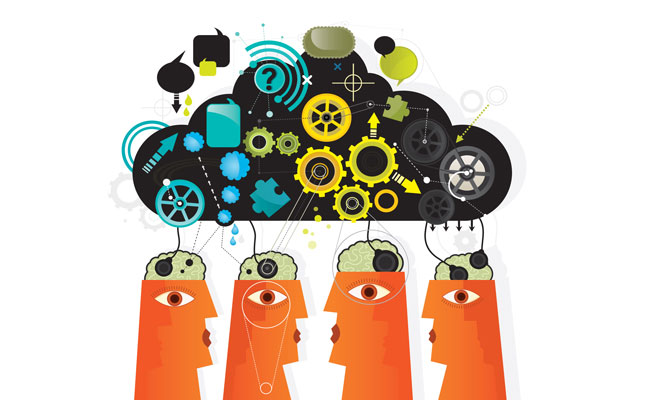 Innovation Works, the Beijing-headquartered incubator founded by former Google China chief Kai-Fu Lee, has set up a base in Silicon Valley. Chris Evdemon, who is instrumental in taking Innvation Works to the US, explains the rationale.
Many incubators in China hope to achieve what Silicon Valley has done for noteworthy start-ups. Conversely, more Silicon Valley companies wish to tap into China's enormous potential. Very few investors actually possess the drive and, more importantly, the knowhow to accomplish both. Innovation Works, a Beijing-based incubator set up by Kai-Fu Lee, former head of Google China, has taken the first steps toward reaching this ambition. Early in 2014, Chris Evdemon, a delegate of Innovation Works, set foot in Silicon Valley, bringing with him a $10 million seed fund. Evdemon hopes to unearth 'seeds' in the rough as well as encourage dialogues across the Pacific.
Evdemon, who was born in Greece and has lived in England and Singapore, joined Innovation Works in Beijing when the incubator was still in a fledgling stage. Along with Lee and co-founder Hua Wang, Evdemon is intimately involved in every aspect of Innovation Works'development.
Evdemon is now taking the vision of Innovation Works back to the Mecca of technological development: Silicon Valley. Known among the venture capitalist (VC) community as the "Greek guy who speaks Chinese", Evdemon, with the support of his team in Beijing, is refining the process of incubation in the global arena by combining approaches used in Silicon Valley with deep insights into China's domestic market. Instead of simply exporting Silicon Valley products to China, Evdemon is attempting to nurture meaningful partnerships between investors and developers that will lead to true localization and success in both marketplaces.
Here, he discusses China's changing landscape, Silicon Valley's entrenched interests, and how to make friends in the Valley as the "new kid on the block".
Q. Innovation Works has gone through several stages of transformation: first conceived in the US, then introduced in China, and now finally returning to the US. How has this evolutionary process shaped the strategy and direction of the fund?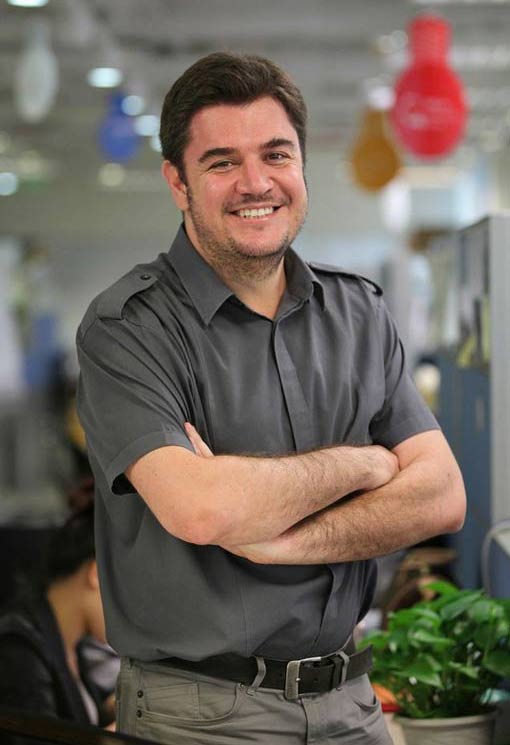 A. In China, things change tremendously. It's all about adjusting to the needs to the time. Back in 2009, the ecosystem of technology in Beijing was different. There were hardly any early-stage, value-added investors. The angel investor community was nascent. In such a market, Innovation Works did take a lot of ideas that [existed] in the US and localized them to fit China's market, in a Beijing-specific way.
In terms of the incubator's framework, there are three major building blocks that make up Innovation Works. First, we tackle the first financing round of young companies. The start-ups mostly just consist of the founder, maybe, at most, they have had their first hire or two. They often do not even have a product, just a prototype. These early-stage investments are the highest risk one can take on as an investor.
Secondly, we have our own physical workspace. There are plenty of co-working spaces in Silicon Valley, but more often they are open to anyone who wants to rent. Meanwhile, Innovation Works' 70,000 square foot office [in Beijing] is only open to the incubator's portfolio companies. Certainly, it is not obligatory for them to work there, but so far, about four in five companies decide to spend between six to 12 months inside Innovation Works.
The third thing is we have 46 full-time members in our team, and the vast majority of them are not investment professionals. They are functional professionals: …eight people that only recruit for the portfolio companies; five in our legal team, [who] deal with the lengthy and complex legal processes for start-ups; [and] marketing and PR personnel. Rather than sending our founders outside, we prepare the necessary steps for them. In fact, our professionals to investors ratio is 2:1.
Q. Does the company's current strategic framework represent what Kai-Fu Lee's originally wanted for Innovation Works, or is it a result of long-term organic growth and trial and error within the organization itself?
A. Kai-Fu started with these [aforementioned] components in mind. When he worked at Google, the first members were the smartest bilingual and bicultural Chinese engineers. Some of them had studied and worked in the US. During some of the changes Google experienced in China, many of its employees left the company to start their own ventures. If you look at where they are today, all are very successful with what they were building. According to Kai-Fu, they had all the support, resources, and learning opportunities at Google. For these "sea turtles"(Chinese people who have returned from abroad), time for relocation is ripe. That served as a point of inspiration for Kai-Fu, who thought he could offer young entrepreneurs in China a similar platform, creating huge potential to generate a lot of successful ventures.
That's how Innovation Works was originally created. In terms of the specific types of service offered, however, they are commanded by day-to-day practices and the needs of the project. Going back to the three components of the incubator, there are places doing one, or maximum two of these functions in the US. But nobody we know [in China] is doing all three. We embraced this model because we believe this is what China's ecosystem needs at this time. Of course, the Chinese ecosystem is evolving, so it may be the case that in five or 10 years, we need to calibrate the needs for the three [services]. For example, the co-working space will perhaps not be essential in the years to come. In the months following our opening, three large Internet cafe/co-working spaces for start-ups opened within three blocks of Innovation Works. This is a positive influence that our establishment has had on the development of Beijing's tech ecosystem. For Innovation Works to eventually reduce its space, it must also mean the community has matured to a certain extent. When we started, the ecosystem had simply not matured, and now it's catching up to the level in Silicon Valley. We are adapting to a Chinese reality.
Q. Innovation Works has often been criticized for producing Chinese versions of successful companies in the US.The companies Innovation Works has invested in are often described as the "Chinese Quora", the "Chinese Tumblr", the"Chinese Instagram"and so on. How do you see this assessment? Is creating China-specific companies a long-term strategy for Innovation Works as China's tech market matures?
A. First of all, a lot of the descriptions online do contain an element of truth. In the case of ZhiHu, or the "Chinese Quora", [the founders] have never hidden their admiration for Adam D'Angelo and Charlie Cheever, the founders of Quora. Their original inspiration was from that service. When you are in a market like China that is still lagging in the Internet sphere, and there is an absence of such [a question and answer] service, there is nothing wrong with looking at an advanced market and considering it for your huge domestic market. If you blindly copy something, it would be very difficult to succeed anyway. The success of ZhiHu currently in China is not attributed to the original idea and service. Rather, it is due to the way the product is reiterated, localized, and further developed.
In addition, in the English language media, the descriptions are often concise. "Chinese Instagram"or "Chinese Facebook" is simply the easiest way to inform the audience [about] the basis of that particular service. Unfortunately, this creates an illusion that everything in China is a copycat. The end products in China, albeit inspired or not, after several rounds of reiteration, are often unique. The comparison between WeChat and WhatsApp is a good illustration. WeChat is a superior product in every way. If WhatsApp is worth $19 billion, how much is WeChat worth? The user experiences on these two platforms are disparate. In China, it is mobile first, and Android first. With regard to the juxtaposition of Quora and ZhiHu, the latter is not entrenched in the Silicon Valley ecosystem, and covers a much wider array of discussion topics. It makes for a more engaging platform for a much wider audience.
Q. What's the main idea behind the expansion in Silicon Valley?
A. In the last five years, we have invested heavily in particular themes. From 2009 to 2011, we focused on Android, knowing it will be huge in China's market. We also concentrated on mobile games, which is an industry that grows more rapidly in China than other places. There is also mobile commerce, and all these are tremendously competitive arenas. A majority of young entrepreneurs in China want to enter these types of industry because there are existing role models and success stories. While these sectors are certainly very hot, there are others, at least at the moment, that are either overlooked or underserved. That may change soon, but while we are waiting for Chinese entrepreneurs to start looking at these sectors, why don't we take out of a portion of our $500 million fund and take initiative?
Approaching it from a cross-border angle, we are looking to see if there are interesting products that can be brought to China. [There are] would-be entrepreneurs that view China as the second primary market following the US market. Specifically, we are looking at four areas: start-ups that provide developer and enterprise tools, particularly in productivity and real-time communications, Software as a Service models (SaaS), connected devices and wearables, and online education. In China we have a wide mandate.
Q. There is a growing number of China-centric incubators in the US like InnoSpring and zPark. How is Innovation Works setting itself apart? (Note: For an interview with InnoSpring CEO Xiao Wang, click here.)
A. Most of what we do [is] managing our portfolio here and growing it. But a smaller portion directly connects to what we do at Innovation Works in China. There are companies there with ambition to go global early on, and there are companies that are now strong enough to do so. We have a portfolio company called Doodle Mobile. Since day one, they have been building Android games for the entire world, not just the Chinese app store. Then there are companies like Wandoujia that are mature enough, big enough, well-financed, and, most importantly, confident enough to take on the world. When it comes to entering the US, we are the definitive landing base for our portfolio companies. In that sense, we are not that far from a dating website. To get the best pairing, it's about the algorithm, about how much effort you put in, and about how much you comprehend each side.
Conversely, when we had Google I/O (software developer conference) a month ago, we had about seven or eight founders visiting the Bay Area to participate in the event. Furthermore, we tailored specific meetings for each founder's interests and matched them with companies that they will either work with, learn from, or help educate. For the portfolio companies in the US, we want to construct a solid landing base for them in China as well. We are taking this team to Beijing. But the point is to not to take everyone on the same trip. So the person in mobile games doesn't necessarily want to [go for] an online education conference. We are going to have a few common meetings, because we want them to understand what the Beijing ecosystem is like. We will visit Baidu and Tencent. The rest of the schedule is oriented around the relevant people. Not an awful a lot of VCs are doing this in such an organized and structured manner: 20% of our job is to be a facilitator, a mindful one especially.
That said, however, we don't oblige anyone here to go to China. In fact, the number one area of judgment is still their potential for success in the companies'home market. At this stage, the determining factor is first and foremost people, their individual background of the founders, and the cohesiveness of the team—how they balance and complement each other. The other decision-making element is the product. And that's the whole equation, nothing else: people plus products.
Q. What has been the biggest challenge for the company since relocating to Silicon Valley? What advice can you offer to both investors and developers hoping to tap into China's vast potential?
A. Being a laowai(foreigner) in China, I can say localization remains the biggest challenge for Chinese investors here. The Chinese say, "Ru xiang sui su"("enter the town so follow the tradition"). I myself tried as much as possible to localize when I moved to Beijing. Think, breathe, and live like a Chinese person while picking up as much Mandarin as possible. The Chinese investors in Silicon Valley also need to do the same. For Chinese companies that want to enter the US market, like in any other business organization, they need to be careful with the people they select to lead the operations. As an incubator, it's also paramount to be accepted by the founders. You need to be able to relate to the founders and gain their respect.
I am a big proponent of the way Tencent has structured things in Silicon Valley. Through a patient and long-term approach, they produced results that speak for themselves. [Their] Palo Alto… office… houses a healthy mixture of Chinese as well as non-Chinese leadership. In a low-profile fashion, they have made anywhere between 30 to 40 investments in the last 4-5 years, some public and some private. They have built a good name for themselves here.
Silicon Valley demands a long and patient approach. It still attracts the brightest talent in the world, both on the founders'side and the investors'side. We are very much the new kids on the block, having started only earlier this year. It might take a while for us to develop our own network of resources, given there are well-positioned and experienced early-stage investors here with a large rolodex. Our team must approach the move with a long-term view, humility, and a lot of hard work. But we are here to stay, and our core ultimately is in China's domestic market. Certainly we have learnings there that are applicable to all over the world. Silicon Valley may still be agnostic to strategies abroad, so we hope to be the China evangelist over here. The activities here are going to be satellite [of the Beijing counterpart], but the importance of this satellite will increase over the years as the world becomes a single marketplace.
Enjoying what you're reading?
Sign up to our monthly newsletter to get more China insights delivered to your inbox.