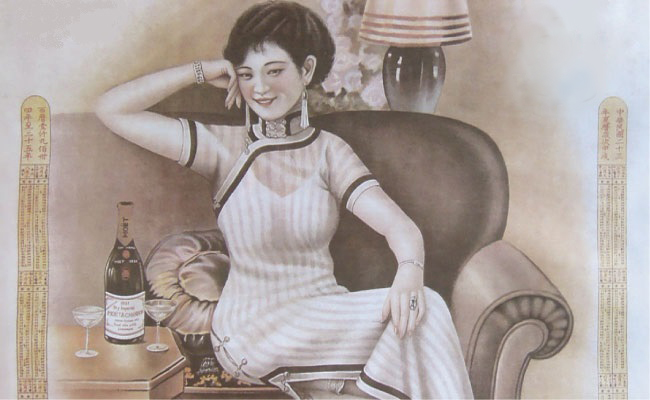 In a little over 10 years, Proya has become a leading domestic cosmetics brand through a smart strategy of focusing on the underserved population in China's hinterland, and now it wants to go global.
The Chinese cosmetics market is a fierce battlefield. Every brand—big or small—is trying hard to woo customers in what is now the world's third-largest cosmetics market, worth $26 billion a year. Big brands from the West, such as L'Oreal and Estee Lauder, spotted the opportunity early on and entered the Chinese market as early as in the 1990s. While Japanese and Korean cosmetic companies are relatively new in this market, they are gaining ground at an astonishing pace due to good quality products and smart marketing tactics. Fierce competition from both the West and the East has squeezed domestic brands: according to Fang Yuyou, CEO of Chinese cosmetics brand Proya, currently 90% of China's cosmetics market is controlled by foreign brands.
At a time when local players are finding it hard to compete in the Chinese cosmetic market, a few domestic companies are blazing a new trail. One of them is Proya, or Bo Lai Ya in Chinese. Founded in 2003, Proya is still a young brand but it became one of the Top 3 domestic cosmetic companies in China in 2012 ratcheting up an annual turnover of RMB 4 billion. It now has over 600 kiosks in malls and has reached more than 500 cities nationwide.
So how did Proya manage this? Through a simple yet smart positioning strategy. Instead of going after high-income customers in China's tier-one and tier-two cities, Proya consciously reached out to the underserved consumers in tier-three and tier-four cities with affordable products. Proya is attempting to be the Sephora or Watsons of small-town China, and now CEO Fang Yuyou is planning to list the company in Hong Kong and take the brand to global markets.
Interestingly, the Chinese name Bo Lai Ya also helps with the brand positioning. When spoken in Chinese, it sounds like the term used for "exotic goods", thus creating such an association in the customer's mind. Also, the pronunciation is similar to L'Oreal's name in Chinese.
To understand Proya's evolution and strategy better, CKGSB Knowledge caught up with Fang Yuyou after a CKGSB and UN Women's joint event on Women's Leadership and Workplace Diversity – Benefits to Businesses. Read on:
Q. When you started Proya in 2003, what was the initial idea?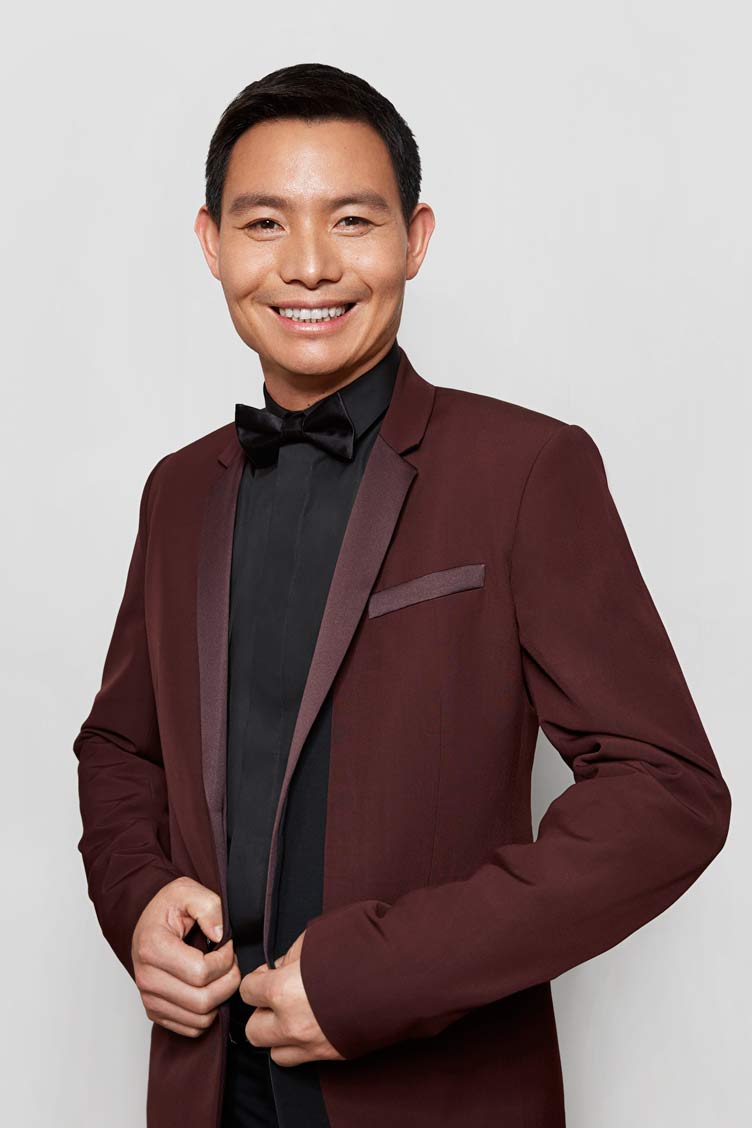 A. In the 1990s, some Chinese cosmetics companies started to appear in the market but they didn't last long. At the time when the Chinese cosmetics market was at a low point, foreign brands took the opportunity and entered China.
Before 2003, I was a cosmetics distributor for many Chinese brands. At that time, SARS broke out in China so my business was very slow and I had a lot of time to ponder. One day I asked myself: "What is the future of Chinese cosmetics? Will Chinese cosmetics brands become extinct?" Back then, I used to travel quite frequently to neighboring countries like Japan and Korea where I saw local brands doing very well in the market. So I wondered why China can't have its own cosmetic brands. With this mindset, I went back to Hangzhou, where my brother-in-law was based, and we started Proya.
Q. What were some of the challenges you faced during the early years?
A. I had been working as a cosmetics distributor in Hebei Province for seven years, so I was quite experienced. I thought tier-one and tier-two markets in China were dominated by foreign brands so we should is shift our attention to the less saturated tier-three and tier-four markets. I chose a different business model of selling at our own cosmetics specialty stores, which can be deemed as China's Watsons and Sephora. Such stores would have a chance to succeed in smaller towns or in the outskirts of big cities because back then nearly 70% of the population was still living in rural areas.
We didn't have much trouble at the beginning thanks to our positioning. We consolidated our foothold in the market very soon after launch. To put it in simple words, we filled the gaps in tier-three and tier-four cosmetics markets.
But we did come across some obstacles. Although we were confident about marketing and positioning, we weren't so sure about product quality. So we hired people from established brands like KOSÉ (a Japanese cosmetics brand) and Estee Lauder. With these professionals on board, Proya's quality has improved a lot.
Q. As the CEO of Proya, what are your thoughts on the state of the Chinese cosmetics market?
A. The surprising thing is that mid-market and low-end foreign brands are failing while Chinese mid-market and low-end brands are thriving. Chinese brands in this sector have defeated the foreign brands, especially since 2013. Some big names such as Revlon and Garnier have left China. These brands have declined substantially in the past years. On the other hand, Chinese brands like Proya, Herborist and Chando have become stronger.
Q. Japanese and Korean brands are pretty successful in China. How do you view them?
A. Chinese consumers like Japanese products very much because they are very delicate, soothing and safe. But Japanese products may come across two major obstacles in China: the Sino-Japan relationship and lack of innovation.
Korean cosmetics on the contrary, though not as good as Japanese cosmetics in terms of quality, often have very innovative concepts behind the products. For example, BB cream and CC cream originated from Korea. They didn't exist in the Western market. Korean brands usually attach extraordinary amounts of significance to innovation and promoting new concepts.
Besides, Korean products are popular among young consumers because of their attractive packaging design. This caters to changing appetites and customers' thirst for something new. In contrast, in the West, classic products will last for decades. Korean cosmetics are like fashion clothing, with trends and updates every season. They are altered in accordance with consumer likings. No other brands in the world can compete with Korean cosmetics in this aspect.
Another reason why Korean cosmetics are popular in China is reasonable prices. So when consumers see new and fun products, they buy again, despite the fact that they already have what they need. Korean brands understand the customer psyche so I believe they will do even better in the Chinese market.
Q. How is Proya doing in such a competitive environment?
A. Proya's performance has met our expectations. The future of Chinese brands is very bright and there is room to grow. Chinese consumers are gradually recognizing and believing in local brands. At the beginning, Proya was positioned for tier-three and tier-four markets but now, it has expanded into tier-one and tier-two markets. Proya's sales volume has increased by more than 30% annually, a pace that is even faster than the 20% industry average. Proya has surprised us and I believe that it is going to keep growing in the future.
Q. What are your main distribution channels? Which channel is more important at the moment?
A. Initially we started from specialty stores (Proya's own stores). Gradually, we built kiosks in malls and supermarkets and set up online stores on e-commerce sites. In my opinion, kiosks in malls are the most essential because that is where customers first get to know the brand and the brand culture.
E-commerce is probably the channel with the most potential since the sales volume of online shopping sites doubles or even triples every year. The number of online shoppers is also increasing rapidly.
Some reports indicate that sales growth from kiosks in malls and supermarkets have been stagnating but the cosmetics industry has a sales volume growth of around 27%. That growth is coming from e-commerce. And this trend will continue.
Q. How is Proya doing in e-commerce?
A. We still don't want to shift the majority of our business to e-commerce. E-commerce is an irreversible future trend and a great opportunity for us. We have no other option but to embrace the change.
But we have our concerns too. Our concerns are mainly about the offline market which we spent decades in exploring. If you want to attract customers to online shopping sites [in China], you need to give them discounts. When you sell at a cheaper price online, it could impact your offline sales. Therefore, we need to balance online and offline well so that we don't lose the offline market. As a result, online sales only accounted for less than 20% of Proya's sales this year.
This is not enough and we have our own strategy to raise the proportion. That is to sell different products online and offline. With different products lines, offline sales will not be affected by the online discount so much. But we will aim for more online sales, maybe like the US, more than 50% of the total sales volume.
Q. You also have some sub-brands. What is the thinking behind them?
A. They are all different. Proya is designed for women who are in their 30s and have a stable professional career. A sub-brand like Yoya sells make-up products to tier-three and tier-four markets. It's a younger brand and much cheaper. We also have a relatively higher-end sub-brand, Jing Cui Huan Yan, which is priced higher than Proya's RMB 100-200 average price range. We have a sub-brand which only sells at Watsons too. This way, we are able to target different groups of customers who are of different age and financial status.
Q. Why did you choose Chinese actress Ziyi Zhang as your brand ambassador? Does it have anything to do with going global?
A. We need to add an international touch to our brand. We are a Chinese brand so we don't necessarily need a foreigner to be our brand's face. But we are looking for a Chinese face which is internationally well-known, and that led us to Ziyi Zhang. We hope that she can help us bring Proya to markets outside China as well. Our plan is to take Proya global in the future.
Q. What is the next phase of growth for Proya?
A. First, we are planning to list in Hong Kong. Listing in Hong Kong is the first step in going global. We can raise capital internationally and people overseas will get a chance to know us.
For the second phase, we have two options. One is to enter the Southeast Asian markets and India. These markets are less developed than the Western markets so it could be slightly easier for us to succeed. The second option is that we don't necessarily need to sell Proya products. We can acquire established foreign brands which have their own comprehensive networks and channels. By combining Proya's financial and managerial support with the acquired brand's R&D capability and talent, we will be able to promote Proya in the international market better.
Chinese investment in foreign brands is quite common these days, but there is none in cosmetics. It is possible that we might invest in a foreign brand that is different, or even higher-end than Proya to help us gain a firm foothold in the overseas market.
Q. What is your aspiration for Proya?
A. We'd like to see Proya become a Top 500 company in China because very few cosmetic companies can make it to the list. We also wish to be a true international brand rooted in China. We've already seen brands like Haier, Tsingtao Brewery and Huawei on the international stage, but can a cosmetic brand go that far? That's Proya goal.