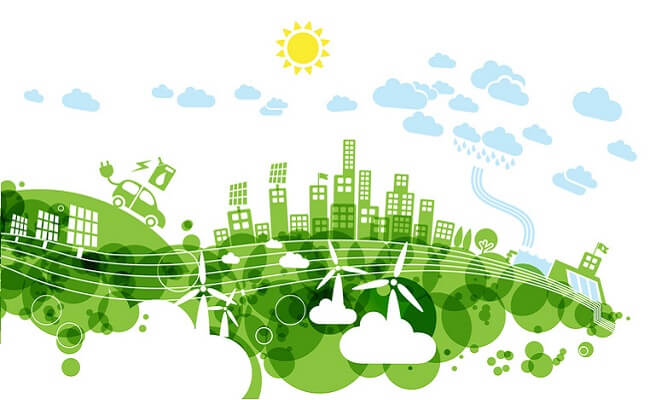 offshoot of the German multinational pharmaceuticals and life sciences giant Bayer. The firm spun off in 2015 and produces advanced Chemical raw materials for plastics, foams and coatings—that are essential to produce many of the products of our modern world, such as makeup, cars, buildings and even clothes.
Today, both the Chinese government and citizens of the country are increasingly concerned about the environmental impact of manufacturing and, ultimately, its contribution to the threat of climate change. How does a material manufacturer like Covestro respond?
Christian Haessler is Head of Innovation for Covestro in the Asia-Pacific region and leads the Polymer Research and Development Center in Shanghai. He explains how the center is involved in sustainable development. Last year, for example, his lab collaborated with Chinese firms to produce longer, more productive wind blades to generate energy more efficiently. The lab has also worked on environmentally friendly coatings that can be used, for example, in better fabrics.
Haessler talked to CKGSB Knowledge about the forces driving the innovation at this behind-the-scenes company.
Q. Covestro is a German multinational company that describes China as its second home market. To what extent have the growth stories of China and Covestro paralleled each other?
A. China is an important country for us and our commitment in terms of R&D is already 15 years old. The Shanghai location was one of the first multi-national R&D centers we built. To date, we have invested about €3.1 billion (RMB 23.7 billion) in China in both research and production. One of the ideas was to make production local, so in many ways we are considered a local producer.
Q. How has the operation evolved over that time?
A. All of China's industry has advanced over those 15 years. For us, this means market-oriented innovation is important, so we work with our clients to create innovative solutions. As the customer advances and begins to manufacture more sophisticated products, we as a supplier must step up our technical services and operations. We have always tried to do this and so we have grown from 20 to 200 people in R&D over the past 15 years. The entire operation has also changed significantly in terms of the topics focused on, and the people and expertise we have in the R&D center.
Q. What is special about the Chinese R&D center?
A. I don't see many differences between it and our other locations, actually. We all work with chemistry, we all produce materials, we all work closely with customers and have a close network of partners. In Shanghai, the team collaborates closely and mixes creativity with efficiency. This is no different from other R&D locations.
However, one key difference is the team. Out of the 200 scientists working in Shanghai, only a few are German. The rest are locals, but they have an international mindset and a fantastic ability to learn. The R&D center in Shanghai is really a global R&D center. It not only focuses on China, but the entire Asia-Pacific region and it contributes to Covestro's global R&D network.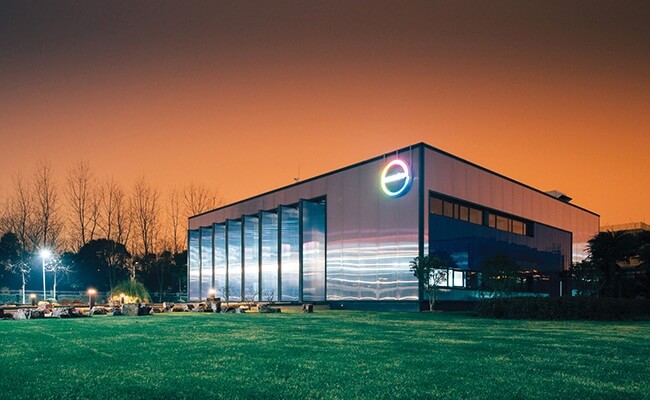 Q. One of your recent achievements has been to create a wind blade from composite materials that, at 37.5 meters in length, is both lightweight and yet incredibly strong. What led to the production of this wind blade?
A. Yes, the blade is an example of how Covestro in China can achieve things not possible elsewhere. We have 15 years of expertise, as well as the team, the partners and the market opportunity. From an R&D point of view, we followed the logic of simply seeking new markets. To do this, you need to work with customers to see where a value proposition for new materials may arise. In addition, you need partners because you cannot create the solution alone. If you have the right partners and they are courageous enough, then you can work together to create new solutions that will eventually generate new business.
Still, this is a complicated process. Although we have created the blade, there is still a long way to go before we create a business based on it.
Q. What is the timeframe in which this new wind blade will appear on a commercial scale?
A. That is likely to be years. Last year it was all about the blade, and the blade was difficult enough to create. It is not just about the complexity of the manufacturing, it is also about making sure that the blade has all the right properties. That was challenging—one of the most spectacular technical challenges we ever had. In 2017, the target is to create the windmill. Once we have achieved this, then we need to scale it all up because, at the end, you want to produce thousands. But different industries have different speeds. Information technology, for example, has extremely quick turnaround times from R&D to production, but change in the wind power industry takes a long time.
Q. China is not known as a "green" nation. Are China's many environmental challenges an opportunity for Covestro?
A. China is not known for greenness, but it is moving in that direction. If you look into the most recent Five-Year Plan, there is a focus on sustainability and innovation. This fits perfectly with our strategy and that is reflected in our core projects: wind and solar module projects; environmentally friendly coatings; lightweight materials to be used in items like electric vehicles and so on. All of this concerns environmental sustainability and matches well with the direction China is heading.
Q. In what ways is the government encouraging this "greening" of China?
A. If you look at the actions of the government and at their statements, you have clear indications of the direction they want the country to go. They have very concrete numbers of what kinds of products they want on the streets. We are working on solutions that can help meet those goals. For example, we are working on materials that make cars lighter so that they can travel further with one electric charge. I hope that these materials will eventually translate into sales.
Many local governments are also asking manufacturers to become cleaner or else leave their city. This is having an impact. For example, some manufacturers once used solvent-based coatings in products, but have now shifted to water-based coatings. For us, this is a business opportunity as well as an environmental one. We believe that by looking at the mega-trends and identifying where societal needs are, market-led innovation will translate into solutions and result in commercial success.
Q. Sustainability is part of the mission statement at Covestro, but obviously, profit is essential as well, as you just indicated. How do you balance sustainability with profitability?
A. Whatever we produce has to be good for people, minimize the impact of production on the planet and bring a profit. When you look at developing products, such as the wind blade, you first consider the benefits it brings to people and the planet. Yet, if we conclude the product might not be marketable, then we would not pursue it. I mean, how could it make an impact if it was not in demand by the market?
Yes, profit plays a role in how we manage projects, but I do not see a big contradiction between sustainability and commercial success. If you look at the most successful projects we have had, you will find they all have a sustainability focus. There is market demand for sustainability.
Q. Covestro recently unveiled a material derived from CO2 taken from the air. Can you tell me about this product?
A. Part of the reason we were so excited about the wind blade was because it combines basic materials into composites. For me, the CO2-based polymer foam is equally sensational, but for a different reason.
Otto Bayer invented polyurethane 80 years ago, so it is quite an old material. For this project, we worked with the Catalytic Center in Aachen University, Germany, to develop a catalyst that can extract CO2 from the atmosphere so it can be used to manufacture the material. Normally you need a lot of energy to do this because CO2 is a stable molecule, so the process would not be energy efficient. Our breakthrough was the development of a catalyst that breaks down CO2 using far less energy than before.
So, 80 years after these polymers were invented, we found a way to change chemistry again. Up to 20% of the content in this material comes from CO2 extracted from the air. This is quite sensational from a technical standpoint and from an overall approach. The foam can be used in a variety of applications. You can make a hard version for insulation in refrigerators, for example, or you can make a softer version. This is what we did for the first prototype product: a mattress. It is a great material for making a mattress.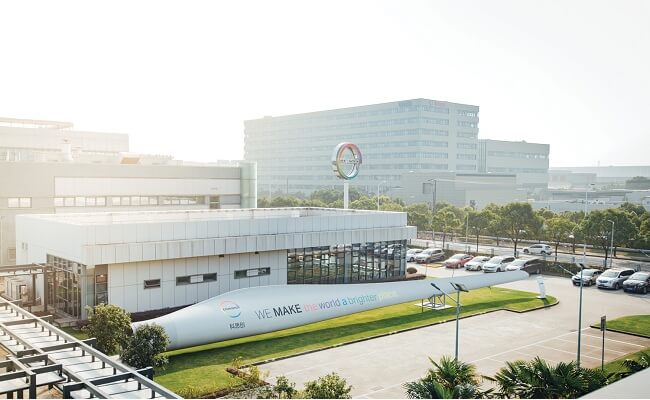 Q. Covestro is not a consumer-facing brand, but your materials do go into consumer products. How does market sentiment, especially in China with its growing consumer market, influence you?
A. Consumer behavior is not directly related to any of our materials. However, when you have a society where an emerging middle class already has its primary needs fulfilled and is now turning its attention to quality of life issues, this will have an influence on the entire society. Ultimately the influence comes from the government's response to demands for such matters as cleaner water and safer products. The effect is then seen on the regulatory level through changing product standards.
One example of this process is our work with a big name clothing brand. We supply some of the materials used in their clothes, specifically a kind of synthetic leather, which is a coated fabric. They want suppliers that have the most sustainable, least environmentally harmful solutions, but they also want a product that does not have unpleasant odor. With the water-based methods coming in, we are able to deliver that. Customer expectations have changed, which has influenced the sourcing behavior of brands and that is a great business opportunity for us. In that sense, consumer behavior can influence us, but generally, it does not have a direct role.
Q. What is the competitive space like for Covestro in China?
A. China is a highly competitive market, but it also provides many potential partners and opportunities. Many local firms are becoming increasingly important and branching out internationally. As they do so, they often require new materials and we can assist their requirements in different global markets.
China is also emphasizing innovation a lot, and this will probably take a quite different direction from Europe. You can already see it in the strong push for things like "Made in China 2025" and digitalization. We are well positioned in this space with production and sales, and with partners in networks in the market. The wind blade is a good example of what we can do with a set of local partners. That is why we are actively broadening our partnership network in China. We are working on partnerships in many industries.
Q. What do you see in store for Covestro, both in China and abroad?
A. We want to make the world a brighter place. Our ultimate two pillars are innovation and sustainability. We can talk about efficiency and productivity, but you have to get innovation right in the sustainability context first. That is where the world is moving and this is the development goal in COP21. Yes, President Trump has said the United States will step out of the Paris Agreement, but China is still committed to it—and Covestro believes in it.