Share

Uber in China: In for the Long Haul?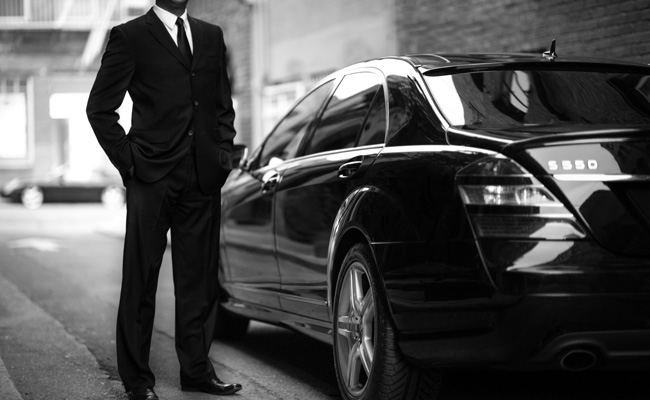 Uber has plunged headlong into China's immensely complex and hypercompetitive transportation and taxi app market. Can it win?
Uber, the world's hottest app-based transportation company, valued by some at $41 billion, still has a miniscule presence in China. Among the 250 odd cities it operates in around the globe, only nine are in the Middle Kingdom.
It also faces an extremely competitive market—local apps like Didi Dache and Kuaidi Dache, backed by Tencent and Alibaba respectively, have already split up more than 90% of the taxi-hailing service; and Yidao Yongche, a domestic company that also focuses on higher-end chauffer service, has entered dozens of Chinese cities since it launched in 2011.
But it seems that Uber is not in a rush to go toe-to-toe with its Chinese competitors. Even though the company announced a much-anticipated partnership with Chinese search engine Baidu last week, both parties declined to reveal the financial terms of the deal; they didn't disclose in detail how the collaboration is going to play out either.
On one hand, Uber has every reason to be careful when stepping into unfamiliar waters—the company is under legal scrutiny in multiple cities around the world for violating local transportation laws or causing safety concerns for riders. On the other hand, if the company fails to catch up in expansion, it could lose users to aggressive competitors, who already poured tens of millions of dollars into an escalated turf war.
But Uber still has time and space to grow. So far the company has steered clear of legal disputes in China by partnering with licensed car rentals and staffing companies for its UberBLACK (a private high-end sedan available on demand) and uberX (a low-cost variant) services; the ride-sharing service called People's Uber is claimed to be non-profit. Observers believe a tie-up with search engine giant Baidu (which reportedly could have invested $600 million in Uber), which has deep connections with the Chinese government, will help protect the company from major government sanctions.
"We want to expand Uber in China step by step," says Davis Wang, General Manger of Uber in Shanghai, the first city in China where Uber did its soft-launch back in August 2013. "We do want to enter other cities faster. But it means nothing if we can't stand firm there."
In this interview, we asked Wang how Uber plans to stand out from competition and if localization is going to be a problem that pulls back its growth. (Uber currently doesn't have a China CEO or global Vice President in charge of China. It does have a position called Head of Greater China Expansion).
Q. Can you tell us more about the partnership with Baidu?
A. I think we should pay less attention to how much Baidu actually invested in Uber. This is more of a strategic partnership, in which we hope to combine each other's strengths to improve users' experience of our products. Given the rich resources Baidu and Uber have in their respective industries, there are a lot of possible ways to collaborate down the road, but I can't reveal more just yet.
Q. Baidu has its Baidu Wallet service for mobile payments. Will you collaborate in the mobile payment space?
A. Uber is expanding very fast around the globe. So when it comes to a new country, a new city, Uber usually brings along its existing model. So when Uber first launched in China, we only supported US dollar payment from Master and Visa's credit cards. Since February we have connected to Alipay (Alibaba's payment system), so users can use the RMB as well. We're also making efforts to push forward other payment channels, including RMB credit cards from Union Pay.
Q. Some people say that Uber's tie-up with Baidu came too late, because other transportation app companies have already gotten endorsement from other internet giants in China, most notably Alibaba and Tencent. What do you think?
A. It depends on how you define "late". Uber is a global company, so from a global perspective, it's definitely not a latecomer.
In China, I think it's important to focus on doing one thing first, rather than building a huge framework at the beginning. We want to expand in China step by step, because each city has its own characters and user habits. For example in Shanghai, the Huangpu River runs through the city, so we need to be careful about how we push user requests to nearby drivers. If an Uber driver is close to the user but on the other side of the river, it may actually take the driver a long time because he or she has to cross the bridge. And we focus a lot on the estimated time of arrival (ETA) of Uber drivers). That's vital for us. So we prefer to familiarize ourselves with the cities we already entered.
In Shanghai, we still haven't covered all areas of the city. Of course you can use the app anywhere, but it may take a long time until the driver arrives. In areas that we do cover, our average ETA is about seven minutes. Our eventual goal is to cut that to three minutes.
So it's easy to launch in 100 cities in China; but it's hard to provide the best service in all of them. We do want to enter other cities faster. But it means nothing if we can't stand firm there.
Q. Do you worry that you're not growing fast enough, and your competitors have grabbed the market first? Didi Dache has more than 1,000 employees in Beijing already whereas you have just five in your Shanghai operations.
A. I used to work for Procter and Gamble, where the culture is that talent, or people, is the firm's most important asset. My wife was with Coca-Cola—and for them, brand is most important to the company.
People and brand are both important. But my opinion is that in the internet space in China, we have realized that talent is crucial [to build a successful business); but our awareness of the importance of the brand is not strong enough yet.
So for Uber, we're really focusing on developing our brand first. We just put up an Uber sign in front of Shanghai's Ritz Carlton. That's the second five-star hotel with an Uber stand in the world—the first is Le Royal Meridien Shanghai.
We'll also kick off a CEO drivers project, where well-known entrepreneurs will become Uber drivers. Now more than 10 CEOs have enlisted, and we don't pay them at all to do this. They just think that it's cool to drive for Uber.
Spending money on subsidies [like other companies do] is easy. My nine-year-old son knows how to do that. Users will turn to whoever gives them more subsidies. But it's more fun to make things happen without spending much money. We want to build a brand like Starbucks in China, which people not only need, but also love. Brand loyalty is our long-term winning strategy.
Q. Do you face pressure from regulators? I understand that Uber works with car rental companies for its UberBLACK and uberX services to avoid legal consequences. But People's Uber involves private car sharing. Will that touch a nerve?
A. Local governments' attitude may differ. But no one has said that they want to ban us. The Beijing government said in January that they encourage carpooling; in Shanghai, the authorities said that they are neutral.
The big picture is that ride-sharing will bring a lot of benefits to the Chinese society. People get to save time, gas and help the environment.
Q. People's Uber is unique to China. So are your product development teams localized in China?
A. Product development is still done in the US. Many engineers and designers with Chinese background are hired. But I think more and more teams will come to China as time goes on.
Q. Are there barriers between operations here in China and development teams back in the US? How much discretion do you have locally?
A. In terms of communication, of course it's not as convenient as [it would be if] the whole company is in China. But I don't think it's a real problem. So far we don't have a China CEO or China Vice President. Managers in different cities can make 99% of the decisions by themselves without having to wait for responses from thousands of miles away.
Q. Do you have quantifiable plans? Like how many cars you want to have? How many cities you want to enter?
A. I can only say that in Shanghai, our next goal is to lower the ETA to five minutes and expand our services to cover more parts of the city. In terms of what cities we want to enter next, our career website might give you a hint.
(Photo courtesy: Uber.com)
(Correction: an earlier version of the article stated that Uber's valuation is $17 billion. The most recent valuation in December is $41 billion.)
You may also like
Yili Group is using internationalization in its quest to become the world's largest dairy company within the next decade.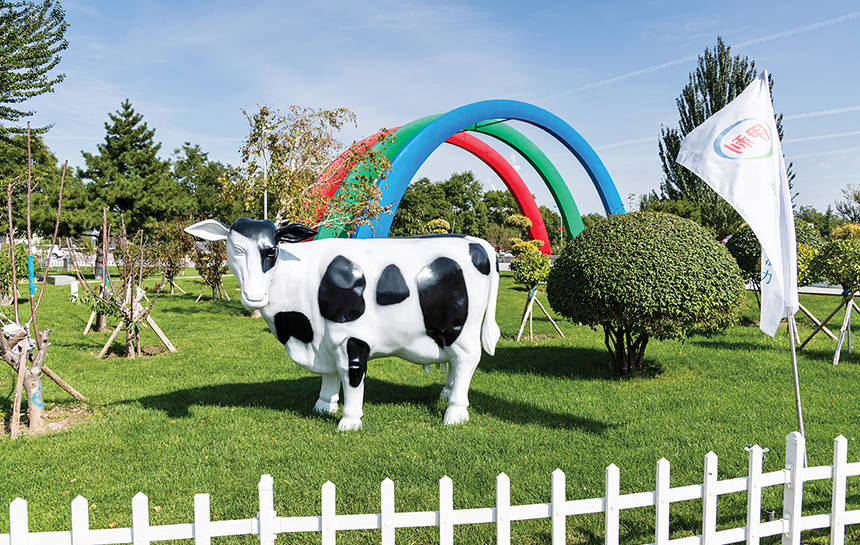 | Jun. 7 2023