Share

Sustainability and inclusiveness primer: The need for multi-stakeholder engagement in China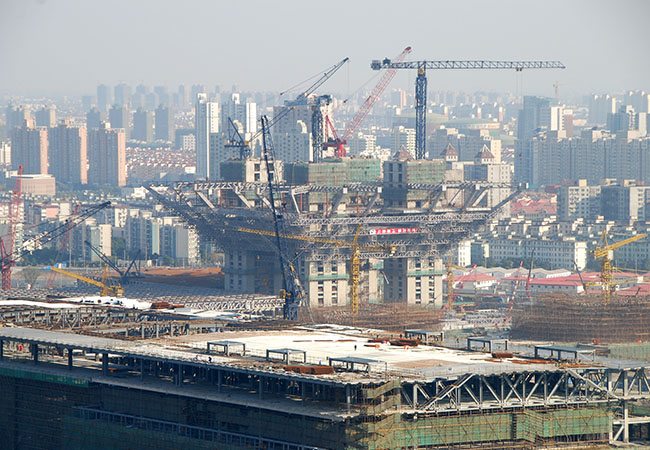 In mid-July, the city of Jiangmen in Guangdong province staged one of the largest demonstrations in recent years to protest the development of a uranium process plant. The proposed 229 hectare plant in Heshan area of Jiangmen is supposed to carry out uranium conversion, enrichment and fuel fabrication. An agreement between the Jiangmen government and the China National Nuclear Corporation was allegedly signed in March this year, but the public was informed of its nature only on 4th July, after the authorities posted a 10-day public consultation statement. The plan sparked worries and concerns from people residing in Guangdong, Macau and Hong Kong. Even the Jiangmen natives living as far away as South America voiced their discontent in a paid advertisement on the front page of the Macau Daily.
People are worried about the possibility of a uranium leak from the proposed plant that could result in illnesses such as leukemia, and pollute the water source, and consequently, the food chain in the Pearl River Delta region. Several hundreds of people first started protesting in Jiangmen on 12th July, demanding that the plan be scrapped. Protesters, brought together through social media such as WeChat and QQ, gathered again to protest on the following day. Local officials tried to calm the crowd by extending the public consultation period by 10 days. However, the authorities failed to satisfy the crowd and the protest continued till Sunday. The local authorities also sent in more than 200 civilian police and paramilitary armed police, according to a report by South China Morning Post. By mid-morning on Sunday, senior local officials, including the municipal party secretary Liu Hai and Mayor Peng Guomei promised the crowd that the government will formally scrap the project and requested the protestors to return home. The crowd did not disperse as they did not trust the verbal announcement. The 2,000-plus-protesters only started to leave after the Vice-Mayor Huang Yue-sheng arrived and read the official "red-letterhead" statement, pledging to scrap the RMB 37-billion plant.
While the demand of the protesters prevailed, villagers living close to the proposed site were angry because they had lost what they saw as a lucrative deal. Apart from an upfront payment of RMB 220,000 to be distributed among the families, villagers expected to receive construction subsidies and farmland compensation. They were also going to be relocated to a new site near the town government headquarters. People from the local town could not comprehend why the protesters in Jiangmen were so antsy, and why the Jiangmen authorities acted so swiftly to thwart the project. Many of them thought the protesters had exaggerated the risks, and were disappointed at having to give up such a "profitable and good project".
This is not the first time that something like this has happened in China in recent years. Protests against a gas refinery in Kunming, Yunnan, resulted in a public backlash and ultimately, cancellation of the project. Similarly, the construction of a lithium battery factory was scrapped after hundreds of residents held three protests in Shanghai; and authorities thwarted a Chengdu protest against a paraxylene project in Pengzhou, Sichuan, in May this year.
All these cases reflect one thing: the lack of a proper multi-stakeholder engagement in China's public policy-making.
Any social instability will ultimately impact and lower the level of sustainable development in any given society. Involving various stakeholders and taking their opinions into account both fairly and transparently will not only help avoid unrest, but also serve as a value-added framework for China's public policy-making
The Chinese government wields significant power when it has the will to act. If it is keen to adopt a multi-stakeholder engagement model in public policy-making, several funding mechanisms can be provided to different groups of stakeholders to ensure success and improve sustainable development. It can provide different kinds of subsidies and tax incentives. In particular, capacity building among different stakeholders on achieving sustainable development through stakeholder dialogue is vital for the society.
But multi-stakeholder engagements come with their own challenges. For instance, what happen if the stakeholders are not in agreement? What if each group of stakeholders has its own hidden agenda to maximize its interest? That is why transparency and accountability is key.
Some of the more important issues that need to be implemented urgently can be summarised as follows:
All stakeholders should be identified in an objective and systematic way so as to ensure that important stake-holders are not ignored
A formal stakeholder participation methodology should be established and implemented to allow for the views and opinions of all stakeholders to be aired
In most cases, it would be necessary to elect stakeholder representatives and formally recognise them through a memorandum of understanding
All stakeholder representatives should be able to respond to the issues identified, according to methodologies developed during the assessment procedure
Stakeholders should provide written responses to any noticeable deviation from the recommended policies and procedures
A procedure for appropriately managing all the identified issues in an integrated manner should be established and implemented
In particular, a multi-stakeholder engagement would be in line with the Chinese government's 12th Five Year plan which aims at the creating a harmonious society, maintaining social stability and engaging with the general public to take their views into consideration. In the case of Jiangmen, if the authorities had engaged various stakeholder groups in the area earlier through an effective dialogue, a more amicable and sustainable outcome would have prevailed.
Anson Wong is Assistant Director, Research Center – Sustainable and Inclusive Development, CKGSB
(Photo Credit: Bert van Dijk's Photostream)
You may also like
The BRICS countries no longer share similar economic trajectories, but the grouping still has a role to play.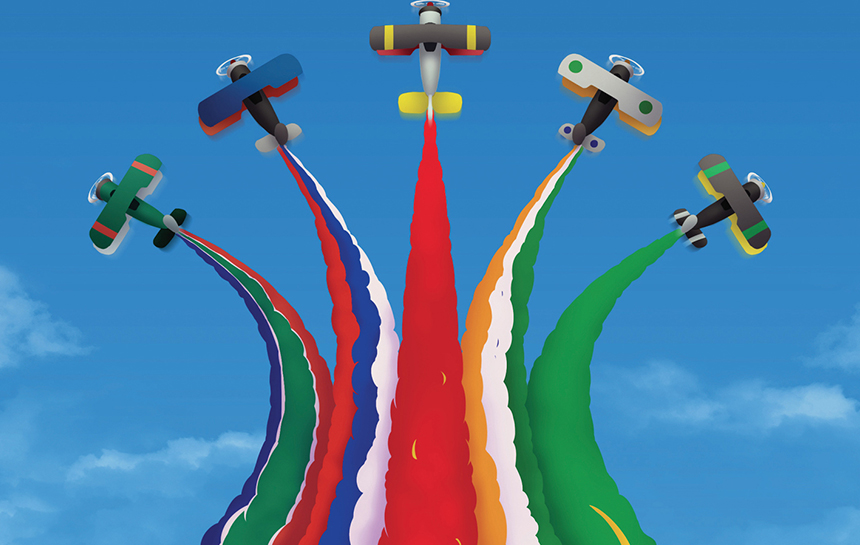 | Jun. 7 2023