Share

O2O and the New Retail: Alibaba and Tencent Bid for the Future of E-Commerce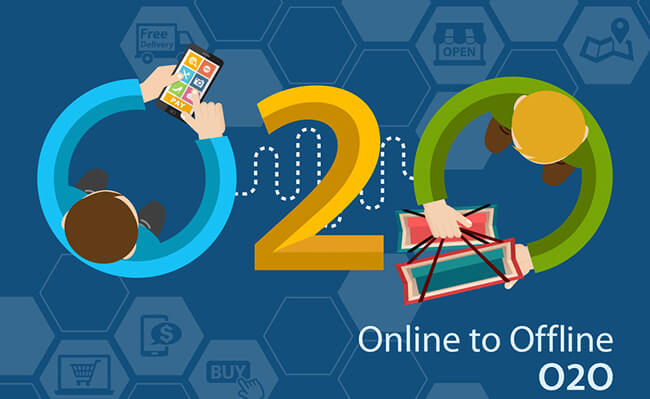 Internet giants are investing heavily in the merging of online and offline worlds
The rise of e-commerce has long been touted as a threat to shopping malls and bricks-and-mortar stores, with consumers preferring the ease and convenience of shopping online. But while e-commerce has made serious inroads into certain goods and services, other sectors, such as fresh food, remain stubbornly resistant, even in China, one of the most eager adopters of e-commerce anywhere in the world.
Although e-commerce in China is still poised for growth, the country's internet giants are moving toward a new model, what Alibaba Chairman Jack Ma calls "New Retail" — an integration of online with the offline world that e-commerce was supposed to cannibalize, which is then augmented with data. And there are significant rewards for doing so — online-to-offline (O2O) e-commerce sales will be worth RMB 626 billion ($105 billion) in 2018, up from RMB 75 billion in 2011, according to iResearch.
"The combination of O2O brings the best of both worlds together; and the pillars of retail are more or less what they have always been — price, convenience, selection and experience," says Michael Zakkour, vice-president of China/APAC & Global eCommerce Practices at Tompkins International. "O2O and the New Retail provides all of them."
Splashing the cash
China's tech giants have backed up this O2O vision with a range of investments, with Alibaba arguably leading the way through a shopping spree of its own.
In November last year, the e-commerce giant splurged HK$22.4 billion ($2.87 billion) on a 36.16% stake in Sunart Retail Group, China's top hypermart operator. The company followed that up in February with the announcement of plans to spend $486 million to acquire a 38% stake in Shiji Retail, which specializes in big data for retail and hotels, and an investment in Beijing Easyhome Furnishing of $867mn for a 15% stake. These bids to extend Alibaba's offline reach join existing investments in Suning Commerce Group and Intime Retail.
Meanwhile, Tencent — a company best known for games and social media platforms, such as the all-conquering messaging app WeChat — has dipped its toe into the world of O2O with investments and partnerships of its own. In December, the company invested RMB 4.2 billion ($636 million) for a 5% stake in Yonghui Superstores, a move that was followed the next month by the announcement of plans to take a stake in the China unit of French supermarket chain Carrefour. In May, the supermarket opened in Shanghai its first high-tech store, which featured cashier-less checkouts supported by Tencent's WeChat Pay.
Tencent has also invested in the commercial property arm of Dalian Wanda Group, Wanda Commercial, spending RMB 34 billion ($5.4 billion) on a 14% stake. And the two companies partnered on a smart retail venture in May.
JD.com has joined the fray, too, announcing plans in December for unmanned convenience stores across the country in partnership with developer China Overseas Land & Investment. The e-commerce company plans to open 1 million such stores by 2021, with   logistics handled by JD's own platform. In addition, the firm already has its own O2O app, called JD New Dada, that retailers can use to facilitate grocery orders from consumers, and it has partnered with Walmart, introducing JD kiosks to US supermarket's stores in China.
"Right now it's the companies with the most data on consumer behavior (that are best placed for this trend)," says Ben Cavender, principal at the Shanghai-based China Market Research Group. "That means Alibaba, Tencent, JD.com and a handful of others."
But it's not just investments and partnerships. Alibaba has rolled out its free-to-use Ling Shou Tong platform, which helps stores manage their inventory. And in Alibaba's O2O ecosystem, this is complemented by the company's existing Cainiao logistics platform.
The centerpiece of Alibaba's New Retail revolution, however, is its Hema Xiansheng supermarkets. Launched in 2015, it accepts payment through Alipay, has an app for the research and recommendation of products, uses data to personalize services and also acts a fulfillment center for delivering food to homes within a 30 kilometer radius. In January, Alibaba announced plans to add 30 stores to the five currently in Beijing by the end of 2018, as well as opening the first Hema supermarkets in Guangzhou, Fuzhou and Chengdu. At the start of the year, Alibaba already had 25 shops nationwide in Shanghai, Ningbo, Hangzhou, Suzhou, Shenzhen and Guiyang, as well as Beijing.
Delivering an experience
Nonetheless, growth in e-commerce still has some distance still to run, raising questions of why China's tech giants have so aggressively pursued the O2O model. E-commerce is expected to account for about 21% of total retail sales in 2019, up from around 16% in 2016, according to figures compiled by the consultancy Oliver Wyman. But the fact remains that e-commerce is much further advanced in China, meaning there is less potential growth to capture, and securing a dominant position in the O2O world brings a host of its own advantages, analysts say.
"Consumer reliance on e-commerce is already extremely high compared to most of the rest of the world so larger e-commerce platforms are seeking out new channels to get consumers to spend money as getting them to increase the amount of spending they do purely online is difficult," says Cavender.
"Another reason is that as mobile payments become ubiquitous in China it is possible to offer a compelling online-offline shopping experience that adds value for the consumer," he added. "Examples of this would be pop-up stores where a consumer can look at a variety of products in person but then be given recommendations for additional online purchases based on what they have purchased in the past or what similar people have purchased."
Indeed, the number of users paying in shops with their smartphone is expected to hit 332.3 million in 2020, according to eMarketer, up from 63.1 million in 2014. But not only that, such stores can also play into other emerging consumer preferences.
"Consumers want stores to be smaller, entertaining and experientially driven," says Tompkins International's Zakkour. "The store should be selling your brand, your ethos and pathos and providing high-touch services that online can't. They should also be drivers of online purchases."
These online platforms also have an important role in driving purchases in the other direction, too. Sun Baohong, the dean's distinguished chair professor of marketing at the Cheung Kong Graduate School of Business, points to the importance of online activity in the early stages of the purchasing decision funnel.
"The consumer is spending half of the time searching and looking (online), and the other half to visit and experience, so no matter if you started with an online business or an offline business, you have to (go in the other direction to capture their attention)," says Sun. "Basically, you have to create a thread that seamlessly leads the consumer from the day they realized they had a need … (Companies) really need to create an integrated digital thread so they can lead them step by step until they make a purchase and become an ambassador of the brand."
But at the moment, this decision-making process can be very fragmented, with consumers jumping from one platform to another. By better integrating the stages of the decision funnel through O2O, companies can lock in consumers and make their experience better. And this is a particularly important point for Tencent, as WeChat has grown to play an important marketing role.
"(Tencent) certainly should (open offline stores) if it views itself as the service provider for other brands, to help other brands capture the early stage of the decision funnel, then they certainly should open offline (stores) to feature new products of all the brands that are hoping on using Tencent as their digital playground for consumers," says Sun.
Furthermore, for Tencent, and Alibaba, O2O offers a further way to promote their respective payment services.
Business logic
While the need for an O2O approach is increasingly clear, challenges remain, and not all instances are as valuable as others.
"It's easy to make a highly digital shopping experience sound sexy, but the reality is that there is a lot of technology that can fail, so companies need to make sure that they are taking as much friction as possible out of the shopping process," says Cavender. "A consumer is not going to want to go through a long process of logging into an app to get recommendations and they aren't going to want to waste time trying to get real help from a real human."
Moreover, Sun questions the business logic behind some O2O moves, saying that for many companies their understanding of O2O is merely about directing people to a bricks-and-mortar store — a "horizontal expansion" into a new market or segment that doesn't necessarily tie in with other operations or add value to the consumer's life. In particularly, she criticizes attempts at cashier-less stores. In addition to JD's efforts, Alibaba has also debuted its own store without staff, in 2017 in Hangzhou. While such ventures might have a clear benefit in some countries, such as Japan, with its aging society and subsequent scarcity of labor, in China that is not the case.
"This people-less retail store, in China there is no such need, logically there is no such need," says Sun.
Is that some consolation to incumbent retailers? That's unlikely, with those companies still needing to adapt. But, ironically, they might find a helping hand from the very tech firms trying to displace them.
"It's certainly a threat to traditional brick-and-mortar retailers, but what we will see happening is that the large tech firms will start offering data and hardware/software solutions to the traditional players," says Cavender.
Analysts have pointed to a similar intent behind Amazon's acquisition of supermarket chain Whole Foods, the best Western analogue of the O2O developments in China. As with its development of e-commerce and cloud computing, Amazon will likely try to roll out services developed through Whole Foods to other businesses, having used the supermarket to build out and prove the logistics behind it.
"We are seeing Amazon, Alibaba, Walmart/JD and other major marketplaces experience the greatest success in O2O and New Retail because they have built massive ecosystems that create a network effect that provide them with critical mass advantage in terms of attracting customers and users and being able to fulfill cheaply and efficiently," says Zakkour.
For other retailers, there are other innovations that they will need to pursue.
"Smart bricks-and-mortar companies will rethink their real estate footprints for experiences, technology, limited inventory and hyper-local forward operating bases for digital commerce fulfillment, and will use the store as their best advertisement in a world where traditional advertising doesn't drive sales the way it used to," says Zakkour.
The building momentum behind O2O also suggests days might be numbered for online stores without an offline component — last year, 13D Research wrote that "there are strong indications that pure-ecommerce, not stores, may be the endangered model." While that looks increasingly likely for large-scale retailers, others may find it still represents a profitable niche.
"There is always going to be a place for pure e-commerce because of the convenience," says Cavender. "But for a new product or new brand where it's important for consumers to be able to have physical interaction with the item O2O will become more important."
You may also like
China's ultra-low fertility rates will severely hamper the country's growth in the coming years. What must be done to.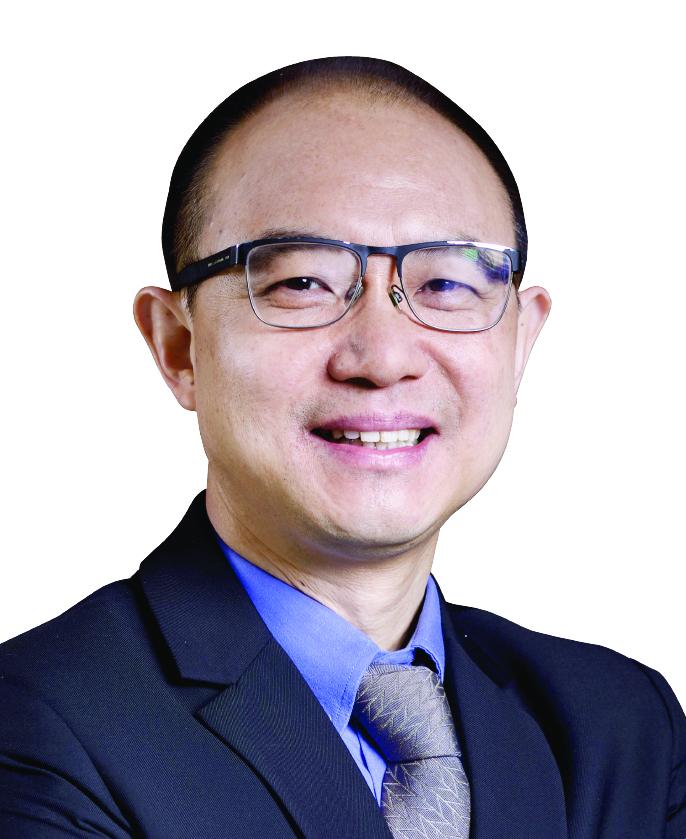 | Apr. 18 2022