Share

The Next Advertising Revolution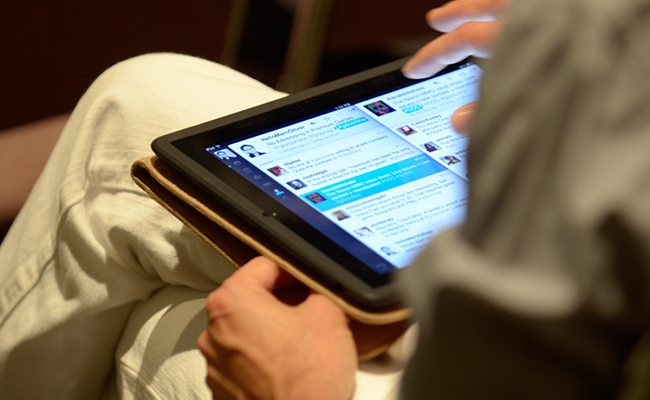 Ten years ago, internet advertising was in its infancy. It has since spread like wildfire. Will the rise of the mobile internet trigger the next big revolution in advertising?
Picture this: while toying around on his phone, a user clicks on an image of an empty hotpot, which instantly transforms into a hotpot full of bubbling broth, with meat, mushrooms, seafood and chili peppers falling into it.
This is not a mobile game, but an ad designed by Adwo Media for Little Sheep Hotpot Restaurant. As novel as it is, this new form of highly interactive advertising greatly improves the effectiveness of the ad as well as the user experience.
The Little Sheep example epitomizes the current trends of the Chinese mobile advertising sector. With the expansion of the mobile network infrastructure and increased availability and popularity of cheap smartphones, China's consumer market has become far more accessible. A recent report by the China Internet Network Information Center (CNNIC) shows that in 2012, the number of people in China accessing the internet via a mobile phone reached 74.8%, greatly outnumbering the number of users who accessed it on computers. Along with this shift towards mobile internet usage, China's mobile advertising market is also growing at an alarming rate, heralding a new era of mobile advertising technology.
Will the advent of mobile internet reshape mobile advertising in the same way as the internet has reshaped the advertising industry over the past decade?
The Chatter at Cannes
At this year's Cannes International Advertising Festival, the annual gala of the global advertising industry, the number of participants from the technology sector had increased noticeably. Representatives from Google and Facebook, and also China's mobile gaming giant Tencent and Phoenix Television's web-portal Ifeng.com, were in attendance and mobile internet advertising was discussed at length.
In his keynote address, Liu Shengyi, Senior Executive Vice President and President for the online media business group at Tencent, talked about how mobility is changing China's internet and digital marketing sector. Mobile internet has brought about changes to the network usage habits of Chinese netizens . This has given birth to the internet economy that, in turn, has changed the structure of China's real economy. We've observed a 'butterfly effect' in media and consumer behavior, which have both changed in the era of mobile internet.
ifeng.com CEO Liu Shuang added, "When integrating advertising into the display, we aim to optimize the user experience. We will provide only the most valuable advertising information to the user and seamlessly integrate the advertiser's branding so that the ads resonate with the user and generate maximum value for the advertiser. 'Native advertising' is the best strategy for Chinese internet media."
Mobile internet usage has become a staple in day to day life in China. As mobile and PC usage get more integrated, a new breed of "always-on" users has emerged. Chinese consumers are now constantly involved in the buying process through PC and mobile internet in short, disconnected increments of time.
Subversive Force
Currently, many advertisers are testing the waters in the field of mobile Internet, and their input into the development of ads is still minimal. With greater coverage, greater connectivity and by providing better quality information, mobile advertising will take a dominant position in network marketing. New innovations in mobile ads will emerge as technological developments are integrated into network-based marketing processes. Meanwhile, it will evolve beyond the traditional search advertising and display advertising.
In an interview with CKGSB, Yue Taihai, Brand Director of China Telecom Group, says, "While promoting our brand, we are increasingly aware of the disruptive potential of mobile advertising." He believes that mobile advertising has three very prominent advantages. First, it can be based on location data, which makes delivery more accurate. Studies done abroad show that the closer the consumer is to the store, the higher the probability that he or she will click the ad, and it is even more likely that the ad will influence the consumer's behavior. Second, mobile advertising can be closely linked to social media. People use mobile phones to access micro-blogging services such as Weibo, WeChat and other social media platforms. Via social media, advertising is spread through word of mouth. Third, mobile video can be leveraged as part of mobile advertising strategies.
According to Yue, research shows that video advertising is the most effective form of internet advertising, about three or four times more effective than banner advertising. With regard to brand promotion, video is still the preferred choice of advertisers and the growth of mobile video is expected to spur the development of mobile advertising.
"Mobile advertising fits the user needs very well. Currently, with the user time being increasingly fragmented and user needs increasingly diversified, mobile advertising can subdivide user needs and create value in fragmented time for the user," says Wang Xudong, Founder and CEO of Adwo Media, a leading mobile advertising platform.
Wang Xudong believes that interactivity is the key advantage of mobile advertising. Mobile ads facilitate interactions between a brand or product and the prospective customer. With technological advances, a new form of mobile advertising using voice to interact has been developed, and it allows for interactive marketing on the mobile terminal. Visual, spoken and auditory interactions along with speech recognition and voice interaction possibilities in mobile advertising greatly enhance the brand experience and effectiveness of ads. The Little Sheep ad mentioned at the beginning of the article is a good example.
Products Not So Perfect
The rise of mobile advertising has not been without controversy and even criticism. The criticism mainly falls on two aspects. First, ads may spoil user experience. Many mobile internet companies which are devoted to developing apps share this concern. Without a profit model, these companies have misgivings about putting ads in apps because they are worried that their efforts to optimize user experience may be offset by ads. Second, mobile ads may violate and even misuse users' privacy, which worries smartphone users. These two concerns have become an obstacle to the further development of mobile ads. However, experts believe that these problems can be solved.
Wang Xudong is of the view that, "in terms of user experience, as long as the content of the ads meets the need of users, and the ads are creative and fun, user experience will not be diminished. Ads like this may even have a positive effect on user experience." As for privacy protection, it is not just mobile ads which collect the behavioral data of users–in this era of Big Data, many organizations are also doing this.
The mobile advertising industry initially developed slowly due to constraints such as the size of mobile phone screens and the limited capacity for information sharing of early mobile phones. Currently large-screen phones are widespread. Furthermore, phones with screens that are more than 4 inches have the same resolution as a computer, which solves the deficiency of small-screen phones in displaying information.
Just as technological innovations can overcome physical limitations such as small screen sizes, mobile ads can also solve problems relating to the user experience and privacy protection through innovation. As smartphones become more widely used and mobile internet technology becomes more sophisticated, the fear that mobile ads may destroy the user experience will simply vanish. Furthermore, Innovations in regulations and technologies in this era of Big Data will guarantee users' privacy protection.
Access to the mobile internet is influencing people's lifestyles. It can optimize the effect of advertising and also promote the interests of consumers. Advertisers must keep pace with technological change. However, their instinct, creativity, wisdom and understanding of human nature cannot be replaced by technology. It is only a new weapon, which may change the form of advertising but it will never change the necessity to connect with and understand user needs.
This article was originally published in CKGSB's Chinese language magazine Cheung Kong (长江)
(Photo Credit: Jesse Knish Photography, at GDC Online 2011 Show Sessions, for GDC Online, via Official GDC's Photostream)
You may also like
Robots are the future of warehouse logistics automation with Geek+ leading the pack Operating behind the scenes, Geek+ robots aren't widely.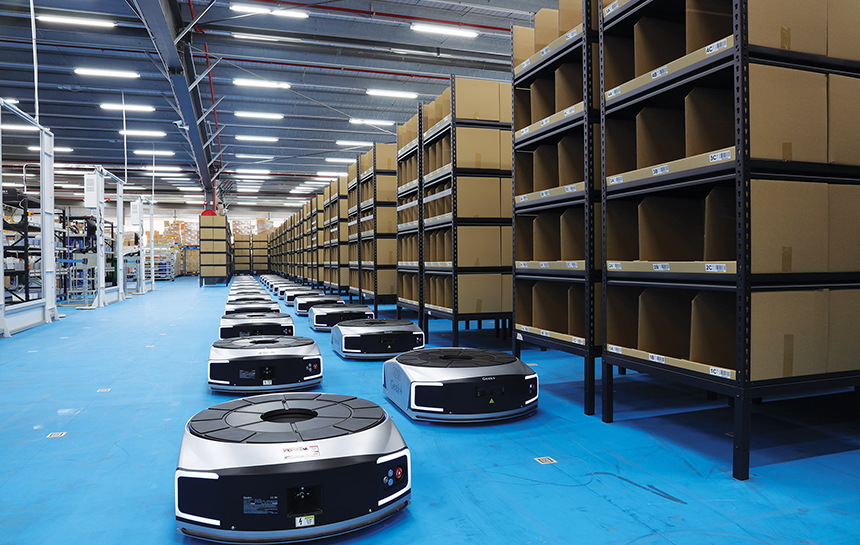 | Jun. 7 2023