Share

China Touchdown: An Interview with NFL's Richard Young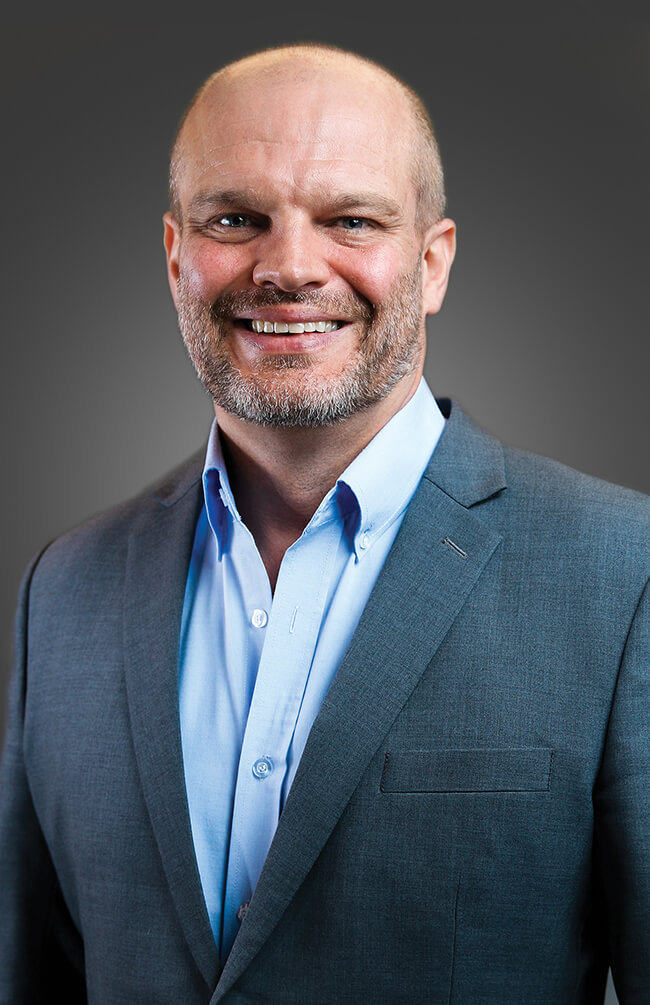 Richard Young, Managing Director of NFL China, is trying to hook China on America's favorite pastime
Americans are fond of saying that football is their true religion, but until recently it was little more than a source of mystery to the rest of the world. When the NFL held its first overseas game, in London in 1983, the organizers found that there were no regulation goalposts or scoreboards in the entire UK. The players even had to arrive at Wembley in their uniforms because the stadium's changing rooms were too small to accommodate an American football team.
Trying to take the game to China, therefore, sounds at first like a hopeless endeavor. But times are changing. London now hosts four regular-season NFL games per year to sellout crowds and American football is one of the fastest-growing sports in the country. And Richard Young, Managing Director of NFL China, thinks that similar growth could soon be taking place in China. Here, he shares with CKGSB Knowledge how his team of NFL missionaries is working to spread the gospel of football across the Middle Kingdom.
Q. How big is the NFL in China right now?
A. Right now, we have over 30 million fans across China. Most of them are located in the major urban areas. And this has grown over 1,500% over the past four years. We have a long-term media deal with Tencent and we air our games on Tencent's online platforms. We average over 1.5 million viewers of the live games each week, with over 10 million video on-demand views each week. The Super Bowl alone had over 172 million video views and over the season we had well over 330 million views of NFL content. We believe we are now one of the most rapidly-growing sports in China's urban areas.
Q. What type of people make up your fan base in China and what attracts them to football?
A. The fan base in China is very different to in the US, where football is popular across all demographics. In China, we're growing more rapidly among young, urban, internet-savvy "cultural explorers." These are people who are essentially looking for the best quality no matter what the product. They know their sports quite well and generally are fans of many different sports. But they come to the NFL due to what we call the consistent return on your investment of your free time. Every game is compelling.
When I was a student in Beijing in 1990, I remember taking a Chinese student out for a cup of coffee one day. He was polite and drank it down, but afterward he essentially told me that not only will Chinese people not like this drink, it was almost as if we're physiologically different, and therefore Chinese people are never going to drink coffee.
Now, do I believe that coffee is going to overtake tea in terms of mass consumption in China? No, I don't. But a company like Starbucks can have a good business here because they understand they have a very good product. Similarly, is the NFL going to overtake soccer in China? I don't believe that's on the near horizon. But does it have a very good opportunity for business in China? That's what drives us: we believe we have a high-quality product and we understand the consumer and their journey.
Q. Soccer and basketball benefit from the fact that huge numbers of Chinese people play the games at a grassroots level. Is that also starting to happen with football in China?
A. Absolutely, there are now over 64 adult teams throughout China. There's quite a wide range in level of play, but there was nothing six years ago. There are also two university leagues and we've been running a flag football league for the past eight seasons that has well over 300 teams.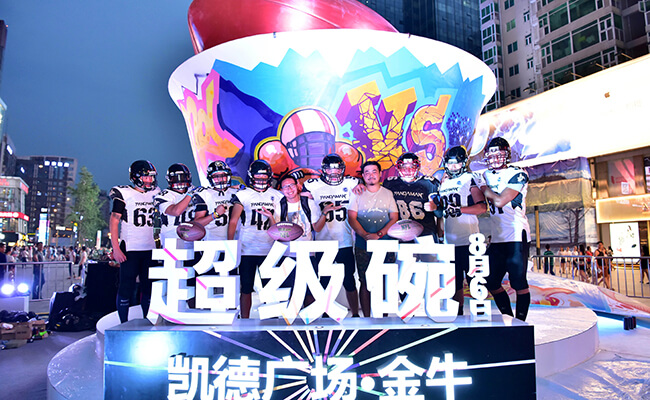 In fact, youth training for American football must be one of the most rapidly-growing businesses in sport right now in China. There are currently more than 30,000 kids under the age of 12 taking part in youth football training on a regular basis and our research suggests that this number will hit 120,000 before 2020.
Many Chinese parents are finding that if you can only push your kid into one sport—many of these kids are very time-pressured—American football offers the most comprehensive benefits. The key in football is that everybody has to do their job. Someone has to throw the ball that you catch; someone has to catch the ball that you throw. And then, after every play, what do you do? You huddle up and discuss what you're going to do next. Many times, through this, the children become leaders; they acquire the ability to collaborate. 
Q. When did the NFL first come to China?
A. The Super Bowl had been aired on a tape-delayed basis in China as far back as the 1980s, and there was some promotion in the early 2000s via agencies primarily focused on getting games on television. Since 2010, we have broadened our efforts to include on-the-ground events such as the NFL Experience events that were festivals of NFL with games, training and fun; player visits—we've had everyone from Barry Sanders to Joe Montana, Peyton Manning and Tom Brady; and we have an NFL Truck that goes around to various cities and gives people a taste of the NFL.
We have also built a strong social media presence and continued to develop with the rapid rise of digital media.
Q. How does promoting the NFL in China differ to promoting it in other markets, such as Europe?
A. First, there is no other comparable code to American football in China. If you're in a country that has a physical sport like rugby, you'll understand elements of our game: how over time a team may wear out—not tire out but wear out—their opponents by a style of play. The lack of understanding of that in China makes the barrier to entry more difficult beyond just the complexity of the game.
The other thing that is most pronounced—and this is something that is changing, but still exists—is that sports in China have traditionally been linked to national pride and winning glory for the country. And we don't have that: we don't have country-versus-country. So, that is another challenge to overcome.
There are also some opportunities. Yes, we've been successful in the UK, but a lot of people there are more difficult to fully convert to a new sport. If you're a fan of Arsenal, it's quite possible that your grandfather was a fan of Arsenal. In China, on the other hand, if you see a 50-year-old guy wearing a LA Lakers hat it's more likely that he discovered them through his son. Fan loyalty in China, at this time, is more set in sand than in concrete. You have that exploration of new sports, which presents an opening for us.
Q. How is football being adapted to the Chinese context as it grows in popularity here?
A. The way people consume our games is drastically different to how they're consumed in the US. If you think about American football in the US, what pops into people's minds is beer, guacamole and chips, and people over at your house to watch the game. Well, our games are aired in China on Monday mornings, Tuesday mornings and Friday mornings. So, most people watch by themselves on their way to work and they communicate and connect digitally.
Now, I believe that there will be a professional football league in China in the near future, and that's going to change everything. Unless you have athletes that look like you and talk like you play a sport, it's very difficult to say, 'that's a sport I'm truly into.' When you get a strong domestic league, it's no longer just an American import. That's the next step in the evolution that'll happen here in China.
Q. What has been the key to growing the audience for NFL in China?
A. The key is media, getting the exposure and giving people the availability to watch it. The explosion of digital media has helped that. If you look at things from a broader perspective, 10 years ago you had one nationwide sports channel in China for 1.4 billion people. The television was telling you what to watch.
If you take another entertainment example, in the US when we had three TV channels—ABC, NBC and CBS—we all thought that Three Is Company was really great television. But now, you have Game of Thrones, The Wire, Breaking Bad and all these other great shows because competition raises your game. You have to continually improve your product.
And that's what's happening in sports. If you're a sports fan now, you can watch all different kinds of sport. That evolution will continue, there's no question, and we like a competitive environment because we believe we have a great sport product.
Q. In Europe, the Super Bowl gets huge media coverage even in countries where the NFL is not a popular sport. To what extent is that the case in China?
A. For the Super Bowl, we get 10-15 times the normal level of coverage in China. We're getting well over 10 million people watching. Of course, it also has something to do with the entertainment, such as the halftime show, but mainly they understand it is a "can't miss" global sporting event.
When we take the Super Bowl trophy around China, it's very interesting. We have to carry it around in our hand luggage, and every time it goes through the scanner the security guard at the airport will say, "that's the Super Bowl trophy." It's pretty amazing to see the recognition as that would not have happened just five years ago.
Q. The NFL has been planning to hold regular-season games in China for many years, but so far this has not happened. Is there any news on that front?
A. When we do, we want to make sure that we do it right, and that it's part of a larger long-term strategy of building the game in China. Do we believe that we could hold a game now and have a full stadium? Absolutely, but we want to do it at a time when it will help the domestic growth of the sport of American football in China. That's the key.
It's also logistically difficult. Teams only have eight home games each season. So, one team is going to have to give up one-eighth of their home season, and the fans in the US are obviously going to have their thoughts on that. Another issue is that teams are very large in football: nearly 200 players, coaches, trainers and personnel would be coming over. And each game is important in the NFL, so everything has to be exactly right.
Then there are the stadiums. You've got to have a fun, high-quality experience. You can't just have a plastic seat that hasn't been wiped down and bad concessions where it's just a bottle of water and a tin of chips on offer. That's not the NFL. So, we want to make sure that the environment there is at a level that you can experience what the NFL is really like.
Q. What are the NFL's main goals for developing the game in China over the next few years?
A. We believe very strongly in the hand-in-hand development of the media landscape alongside domestic sports. The next great development in sports in China is going to be the domestic leagues. And it's a priority of the Chinese government.
When it comes to being able to build a really solid structure for sports leagues in which all teams make money, our model has been very successful. Domestic sports are going to rise here, and we believe that the NFL can play a positive role in developing the sports business landscape in China.
You may also like
China's ultra-low fertility rates will severely hamper the country's growth in the coming years. What must be done to.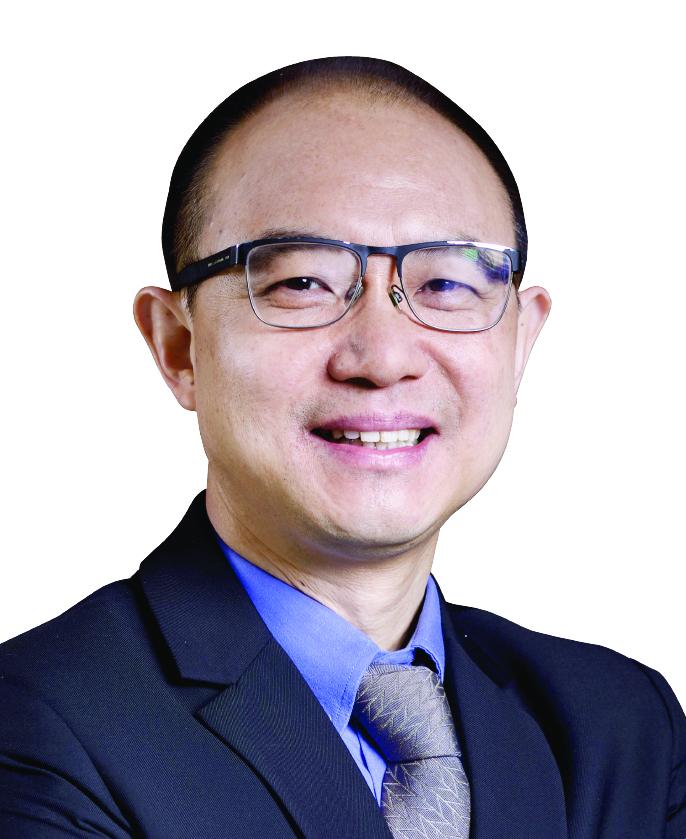 | Apr. 18 2022