Share

Take Off: Can private airlines get off the ground in China?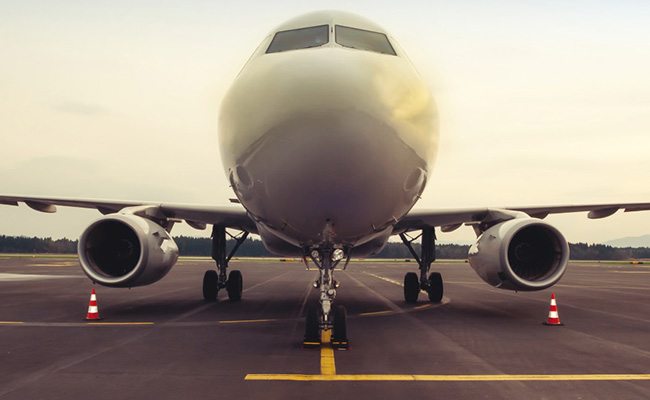 Can private airlines get off the ground in China?
Jill Mao, a 22-year-old student, was due to fly at 4pm from Shanghai Pudong airport to Hong Kong in June. But when she got to the airport, she found out that the flight would be two hours late due to bad weather, even while skies looked clear. Mao was irritated. At 6pm, the service staff told her that it would be another half-an-hour, saying that the flight was in fact delayed because of a backlog of planes from yesterday's delays. Then at 6:30pm she was told she would have to wait another half-an-hour.
Tired and hungry, with no compensation, Mao finally arrived in Hong Kong at 11pm, four hours later than scheduled. "This happens all the time," says Mao.
China's aviation network is notorious for flight delays. A flight leaving from Beijing's airport is the least likely in the world to take off on time, according to industry statistic collator FlightStats, as 82% of flights are delayed, with Shanghai as the second global worst with 71%.
In acknowledgment of the shortcomings, the government lifted its six-year moratorium on approving exclusively private airlines in May to rubber stamp newly established Qingdao Airlines and Ruili Airlines. Although this move has the scent of deregulation, it is likely to have little impact on carrier efficiency in the medium-term. A market dominated by government-run giants with deeply embedded inefficiencies will be a tough place for private airlines to land. But entrepreneurial will survives, despite the realities of a sector choked by a lack of infrastructure and monopolistic practices.
Come Fly with Me
For six-years, the Civil Aviation Administration of China (CAAC), the government ministry supervising aviation affairs, halted approval of purely private carriers to consolidate the industry, which had become unwieldy as liberalization in following 1980 yielded numerous airlines that had little management experience. "Things got out of control, there were massive [financial] losses and they wanted to stop it," says Will Horton, a senior analyst at the Center for Aviation, a global aviation market intelligence provider.
Now with the industry well 'consolidated', Beijing is once again opening the gate for private airlines as it recognizes there is a burgeoning demand for lower cost flights, says Jiaoe Wang, Associate Professor at the Department of Economic Geography and Regional Development at the Chinese Academy of Science.
The concession also comes at a time when the nation's economic growth is slowing, and a healthy airline industry could help resuscitate growth. "Each additional passenger that flies has a huge effect on the economy and it's a trickledown effect: an additional passenger spends money getting to the airport and spends money at the destination. So it's in any government's interest to have as many people flying as possible, because of all the money they generate," says Horton.
"Private airlines have a huge market within which to expand," says Fengjun Jin, a professor and a transportation geographer from the Chinese Academy of Science. Routes in or connected to China will account for 193 million of the 831 million new passengers by 2016, according to a forecast released by International Air Transport Association last December.
But privately-owned airlines have met significant challenges in a market dominated by four state-owned players. China Southern Group, Air China Group, China Eastern Group and HNA Group all together occupy 90% of the market, while private carriers only hold a paltry 4.5% according to a May Credit Suisse report.
And that doesn't account for the private airlines that didn't make it out of the 2008 financial crash. Okay Airlines, East Star and United Eagle all either folded or were bought out after the crash. East Star became the first bankrupt airline in China in 2009. In the same year, Sichuan Airlines bought the struggling United Eagle and the Tianjin Da Tian W. Group acquired Okay Airlines. These casualties have tarnished the reputation of private airlines and made it more difficult for independent carriers to raise money.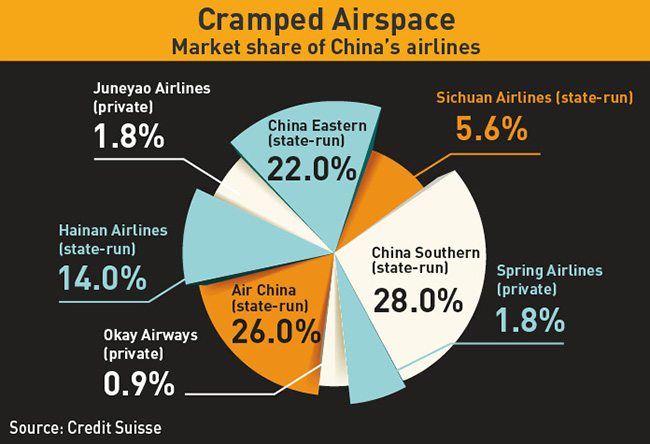 Closed Skies
An overextended and unsophisticated aviation system still makes it difficult for small carriers lacking economies of scale and state-backing to survive downswings.
A crucial issue is lack of airspace. In China, civil aviation can only use 32% of mainland skies, according to figures from the China National Airspace Technology Laboratory, causing diversions and delays.
Each diversion and delay erodes a nascent airline's vulnerable margins, making it difficult for private carriers to weather the storm. "The infrastructure is so messed up. When you're faced with delays, it's hard to predict your costs. Flying to China we have to carry a lot of fuel, which is not cost efficient at all and sometimes we face huge delays, which eats into your fuel. This affects more the smaller domestic carriers," says a senior first officer from a world-class international airline who declined to be named due to the sensitive nature of the topic.
Often, Chinese air-traffic control will cite the weather for flight diversions, those in the industry claim this is deceptive. "When I flew to Beijing recently, traffic control suggested we divert for weather purposes, but the weather looked fine to me. For the last two months, we've had several weather diversions every month which is not normal for any airport," said the senior first officer. "Most airports let the pilot decide if they can make the landing. But in China they seem to decide for you before you even attempt the approach, so it's really strange," he adds.
Airlines are also subject to impromptu cancellations. "Sometimes air traffic control will tell you, due to flow control or airspace restrictions, Beijing airspace is closed, an hour before you get there, which is ridiculous. It's not easy for pilots," the senior first officer says.
One result of overly congested airspace is mis-managed air traffic control.
"China's air traffic controllers have not had experience to deal with this kind of volume. The way they give air traffic controls is inefficient. They will make us descend very early and they will force you to descend quickly which is inefficient. As pilots we don't want to descend and then hold straight and level at a lower altitude for a long time, we just want a smooth gliding descent which wastes the least fuel," explains the senior first officer.
Flying too Close to the Sun
Another obstacle private carriers have faced is government favoritism of its state-owned brethren. "The control that state-owned operators have over the market is still very, very strong. It is more diversified, but not massively," says Wang.
Some of the state-owned airlines cooperate with provincial governments to form fixed-based operators. The airline will invest in a provincial airport in return for rights over routes, which leaves little room for private airlines to maneuver, according to Wang.
State airlines also cooperate with provincial governments to create subsidiary carriers, like Air China's subsidiary Dalian Airlines. A provincial carrier may not have direct ties to Beijing, but it will still have rights over routes, Wang explains.
Beijing also tightly grips international routes, over which Air China has first right of refusal, showing a very strict hierarchy of favoritism among even the state-owned carriers. For example, Air China can fly international flights from Beijing, its home base, but also Shanghai, which is China Eastern's turf. However, China Eastern cannot fly long-haul from Beijing if Air China is on those routes.
Further down the food chain, the big four muscle out principal players and have also openly admitted to colluding on prices, in order to stifle competition according to a 2010 report titled "Price wars and price collusion in China's airline markets" written by Yahua Zhang and David K. Round, published in the International Journal of Industrial Organization.
Even lower down the value chain, all state-connected carriers collude to block private airlines from the market, says Horton, and foreign carriers are kept most at length. Scoot, the low-cost carrier owned by Singapore Airlines, was forced to fly out of Tianjin when it was refused Beijing slots by the CAAC, says an analyst, who wishes to remain anonymous as he is not authorized to talk to the media on this topic.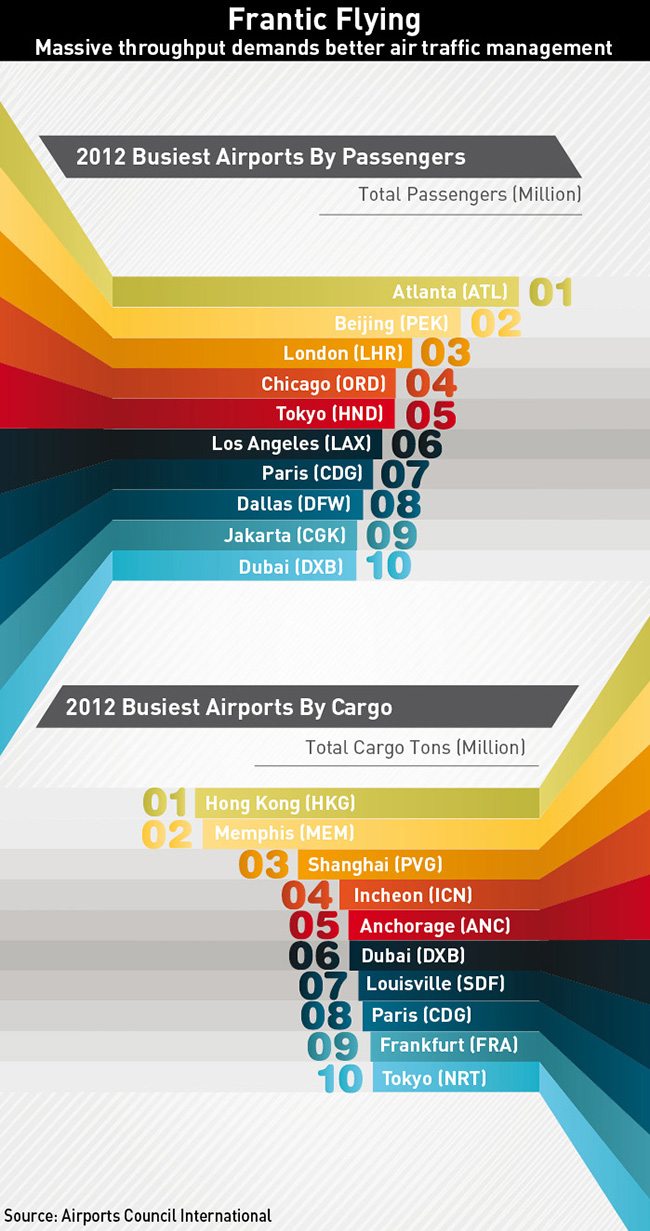 The carriers influence Beijing by asking that foreign airlines only get handed badly timed slots that are likely to be less profitable. "There is all sorts of influence you can have on the government and this is not unusual to the airline industry in any part of the world, but in China it's just to a higher level," says Horton.
The Little Airlines that Could
China officially opened its aviation market to private investors and operators in 2005 to much excitement, but the excitement drowned in a succession of private airline bankruptcies prompted by the chokehold of the big state carriers. Eight years later, it's still a tough space for the operation of private airlines, but Spring, China's only low-cost carrier and Juneyao, a boutique outfit, have achieved some success.
"Spring is a low-cost carrier, so it's more efficient in terms of its productivity because of its low-cost base strategy," says Horton. Spring received approval in 2004, and since then has been doggedly pursuing cost efficiency. The airline only sells tickets through its own-name website, cutting out middleman costs. Spring operates with the motto "Two Highs, Two Lows and Two Singles". 'Two highs' refers to high load factor of 95% and an aircraft utilization rate, the number of hours that planes are put to use on routes, that is two hours longer than industry average. The 'two lows' are low marketing costs and low management costs. Lastly, the 'two singles' refers to the carrier only operating one class across its aircraft, which are all of one make.
As a result, the muscular Spring Airlines reported profits last year that surpassed its state-owned competitors. Over- all passenger numbers increased 9% in 2012, while Spring's surged by 27.4 %, according to CAPA data. The airline plans to riff off its domestic success by expanding its international presence, including a Japanese subsidiary in the works for this year that will aid in the development of its services between Japan and the mainland.
Such efficiency still eludes the big four whose longer history means higher staff salaries and higher costs. Many of the state airlines have also undergone mergers within the last decade that have made them even less nimble, such as the merger between China Eastern and Shanghai Airlines. "With these mergers, the airlines haven't become more efficient—they've actually become more inefficient—they're dragged down by suddenly amassing all these people and these planes and these networks and flights and they don't know what to do with it [all]," says Horton.
Juneyao, on the other hand, has risen by partnering with stronger airlines. Incorporated in 2005 in Shanghai, the airline works with a marketing model that contrasts with Spring, operating as a luxury or boutique airline. Juneyao has interlined with Singapore Airlines and now code shares with Air China and China Eastern, which means Juneyao can sell seats on flights operated by these two airlines and vice versa. "You can put passengers on your airline and reduce your risk, because someone is giving you passengers and you just have to carry them," explains Horton.
For two years, Juneyao's monthly traffic has been growing at a rate of 10-20%, according to CAPA data and has been profitable every year since incorporation.
But the new independent airlines may opt for a new strategy. The Credit Suisse report said "We expect the new entrants to become niche players expanding into new routes connecting to tier 2 cities underserved by bigger players."
Although Beijing's deregulations moves in the aviation industry may encourage private carriers, structural inefficiencies and the dominance of state-owned airlines mean that it will be a while yet before passengers like Jill Mao can hope for a flight that leaves on time.
You may also like
China is adding new solar capacity at a globally unparalleled rate, but it needs to ramp up even further to meet its.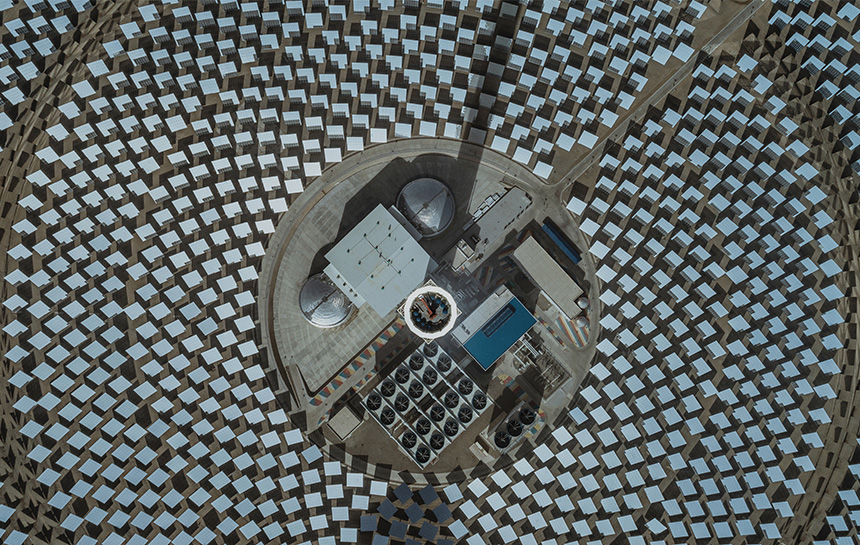 | May. 29 2023