LIU Jing, Professor of Accounting and Finance, Director of Investment Research Center
ZU Yiming, Research Fellow at CKGSB
To understand how education will develop in the future, we have to analyze government policy and structure by examining the impact of industrial policy and economic development on education.
Learning from Germany's Dual Education System
Industrial upgrading is essential to the next stage of China's economic development, and education is an essential part of industrial upgrade. China's industrial planning is similar to Germany's in that it focuses on industry and manufacturing at the expense of a weaker service industry.
In 2020, approximately 20% of Germany's GDP came from manufacturing industry, of which med- to high-tech manufacturing constituted around 60%. Since China's reform and opening up, many policies have focused on the advancement of industry and manufacturing.
But how does education fit into this development? Germany's education system can provide a good reference.
Germany's system clearly identifies the differences between "applied" and "academic" talents, both which contributes to advanced manufacturing. It not only places importance on scientists and new inventions, but also on engineers and technicians who can turn these inventions into products. Research universities are the places where academic talent is cultivated, while enterprises are critical in cultivating applied talents.
In Germany, the system for developing applied talent is known as the "dual education system", in which enterprises and vocational schools jointly foster talent to meet the technical needs of the company.
The German education system acknowledges that people are endowed with different abilities which should be reflected in their career choices. Therefore, after graduating from primary school, German students will usually be divided into two paths – applied and academic. After completing their studies at the junior high school, a considerable number of students enter the dual education system for employment-oriented vocational studies.
A major feature of Germany's dual education system is that enterprises have a dominant position under the dual structure. During the apprenticeship, student will usually spend 70% of their time on practical learning at an enterprise, while the remaining 30% is spent on academic study in schools. Enterprises pay about 70% of the tuition fees in the form of internship wages, and state-owned schools and individuals bear the remaining 30%.
Under this system, students can become full-time employees of the company after completing their studies and passing the national examination organized by the German industry association.
The current education system in China is similar to that of Germany, which is also divided into two parallel systems of general education and vocational education. The secondary technical school and junior college in China can be compared to Germany's intermediate and advanced vocational education. However, in China, few students actually meet the technical requirements to work in advanced manufacturing.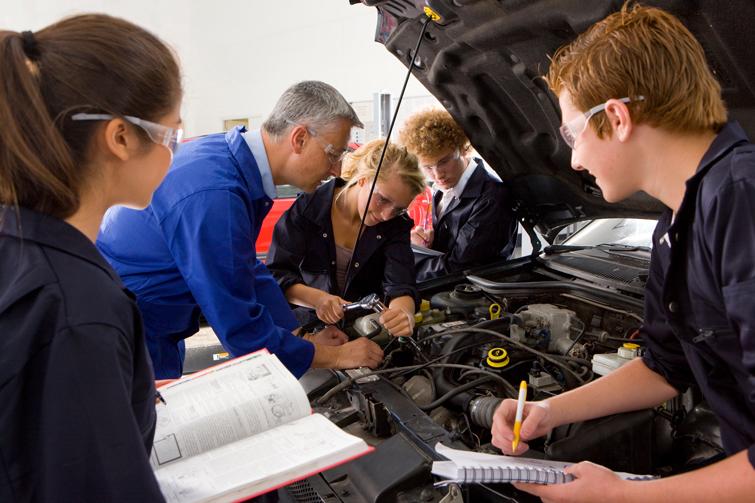 In Germany, the proportion of those who have a vocational education qualification is 60%, of which 50% have gone through the dual education system. Those with a bachelor's degree make up 13% of the German workforce. In China, however, less than 50% of the workforce have received vocational training, while those with a university degree constitute 27%.
According to the "2019 Chinese College Student Employment Report", graduate employment in 2018 was 73.6%, which was 10% lower than the figure for vocational graduates. Furthermore, according to the "2020 Meituan Rider Employment Report", university graduates accounted for 24.7% of the 2.95 million Meituan food delivery riders, which shows that a large amount of educational and human resources are being used on training students whose jobs have no entry threshold.
Therefore, if China wants to improve the efficiency of its workforce, it needs to make the most of its educational resources and train more people to go into advanced manufacturing. Learning from the German model will not be easy; therefore, the following must be taken into consideration when reforming China's education system:
First, vocational education should be transformed from government-led to enterprise-led. As in the German system, the ultimate goal of application-orientated training is to cultivate employees that are useful to enterprises. Therefore, the vocational education system in Germany not only involves the government and schools, but also enterprises and society. In this ecosystem, enterprises play the leading role by proposing employment needs and providing training.
Second, transition between academic and applied education should be made easier. The current system in China sets students on an academic or vocational path based on high school and college entrance examination. However, there is no mechanism for mutual communication between these two pathways. In comparison, the German system allows students to switch between applied and academic education paths.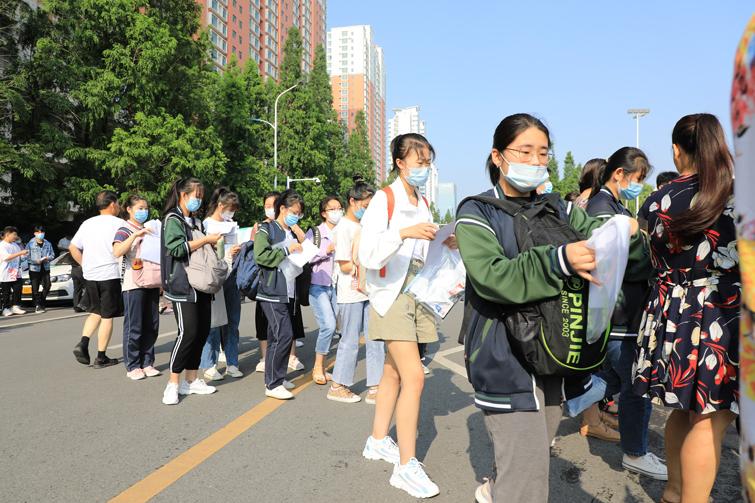 Third, the effective operation of the dual education system not only relies on the cooperation between enterprises and schools, but also on the support and supervision from government and associations. Therefore, establishing a set of laws, regulations and supervision is key in order to protect the interests of students.
The Cultivation of High-end Talents Requires World-class Universities
Since the late 1990s, enrollment in higher education in China has been expanding rapidly, increasing six-fold from 650,000 in 1998 to 4.43 million in 2020. Enrollment in master's degree programs has also risen significantly in the past decade.
However, despite growing numbers, China still has a lack of high-end talents compared with developed countries such as the United States and Germany.
In 2020, only 15% of those in China with bachelor's degrees progressed to masters and doctoral degrees. Meanwhile, in the United States and Germany, 30% and 40% of those with a bachelor's have a masters and doctoral degree.
Moreover, although China has a large number of doctors and professors, it is dwarfed by developed countries in terms of its world-class scientific research.
According to statistics from the international university rankings, among the top 100 universities in the world, there are 50 universities in the US but only 6 in China. In the top 20, none are from China. Therefore, establishing world-class universities (or Double First-Class universities as defined by the government) is a vital part to cultivate more high-end talent.
Building a world-class university requires three core elements – funds, talents and institutions.
Nowadays in China, funds are not the main issue. By 2020, China's total expenditure on education had reached RMB 5.3 trillion, accounting for 5.2% of GDP, which is almost the same as that of developed countries. Investment in education has also grown at a compound rate of 8% per year from 1992 to 2020.
The problem lies in the system. An important feature of the world's top universities, private or public, is the so-called "professorial-governance" approach, referring to academic autonomy with academic freedom as the core. Using Stanford as an example, the school divides responsibility for management of the school into a board of directors, an academic council, and an administrative team – with the academic council taking a leading role in affairs such as curriculum development and research.
By contrast, the model adopted by Chinese universities is not fundamentally different from that of enterprises and institutions. The administrators are the leaders of the school, and the staff are the employees. Under this framework, the university's administrative system has greater power, while the academic power of professors is significantly weaker. Key to innovation is to generate ideas, but running a school with an administrative mindset will inevitably prevent free thinking, and subsequently reduce innovation.
To sum up, China has the economic foundation to build a number of world-class universities, but if it cannot apply the model of professorial governance, and innovation efficiency, then return on investment will be low, which will make it difficult to reach the forefront of global innovation.
It is the inefficiency of Chinese universities that has led to many students choosing to study abroad, resulting in a lack of high-end talents in China. Statistics show that 80% of Chinese students who study abroad have chosen to return to China. However, the rate of return of China's most talented graduates is relatively low. For example, only 20% of those with doctoral degrees in science and engineering in the US have returned to China in recent years.
But the few talents who have returned to China have played a very important role in China's technological innovation. After reform and opening up, a new generation of scholars have made significant contributions to China's scientific and technological development. They developed new theories of management, new financing models, and made great achievement in the fields of information technology, logistics, biomedicine, transportation and so on.
In the future, students who return to China after studying abroad will continue to play an important role in China's technological advancement.