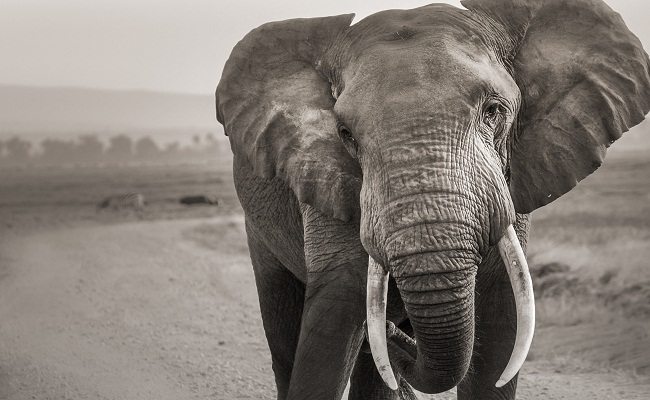 WildAid tackles wildlife conservation by asking consumers to curb their demand for wildlife products instead of attacking the supply side. Here's why.
"As a father, I want our children to know that rhinos are not just pictures in the book," says Prince Williams, the Duke of Cambridge, in a campaign video. He is joined by football star David Beckham and Chinese sport celebrity Yao Ming in the simple yet hard-hitting campaign that appealed to people to stop buying rhino horn, ivory and shark fin soup in an effort to conserve wildlife.
Behind this campaign is an NGO called WildAid. Chances are that even if you have not heard of WildAid before, you have seen some of their compelling campaigns and heard their catchy slogan: "When the buying stops, the killing can too." WildAid's mission is to end illegal wildlife trade and slow down climate change. It focuses on the end consumer in the belief that reducing demand would force the supply side to curtail itself.
Within 12 years of its entry in China, it has made a big difference here. It has managed to bring shark fin consumption down by 50%. Due to poor demand, shark fin prices have plummeted by 70%, making it a less lucrative business for those involved. After seeing WildAid's "Ivory free" campaign, 99.2% of the interviewees agreed that "we should ensure elephants exist on earth".
In this interview May Mei, WildAid's Chief Representative for China, talks about WildAid's mission in China, the significance of the emphasis on demand reduction and WildAid's success so far.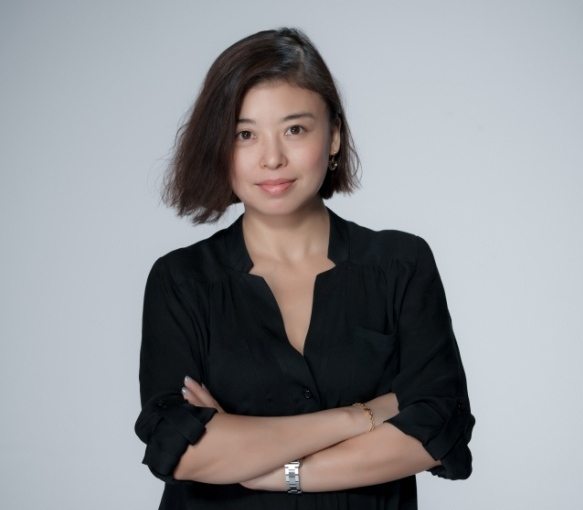 Excerpts:
Q. Why did WildAid choose to focus on China?
A. China is the biggest consumer of endangered wildlife parts and products. China has a large population, with a growing middle class, they have an even stronger purchasing power and the demand for endangered wildlife products is getting stronger too. That's why we focused our energy on China.
On climate change, it's the same. China has a huge population, thus it consumes lots of meat, and more livestock causes more carbon emissions. Our consumers are in China, so we see our target audience in China. We do species protection and climate change programs via social campaigns which can influence consumer behavior, and let them know what choice they are making while spending money on [buying endangered wildlife products and eating meat]. The feedback we get indicates that when there are more options, most people will make the right choice.
Q. How many wildlife products are consumed in China every year? To what extent have the campaigns helped to influence legislation and consumer behavior?
A. When we first started working on shark protection, more than 73 million sharks had been killed. As a result some breeds are endangered or even extinct. Most of the hunting and killing is for shark fins. By 2014, shark fin consumption dropped 50% and the price lessened 70%. Our Ivory Demand Report in China shows that each year about 33,000 elephants were poached for ivory, and now the number of elephants is growing back slowly.
Q. How do you finance your activities?
A. Eighty per cent of WildAid's funds come from America, including special funds and individual donations. In China some companies work together with us.
Q. Are Chinese individuals and companies motivated enough to easily give to a cause like yours?
A. If we are talking of 20 years ago, I would say it was hard. Back then Chinese people were concerned about subsistence. We didn't worry about species other than human beings. But now China has come to a phase where people have greater needs, and protecting the earth and animals is part of our everyday life. So it's about time we do this.
Q. Is there a reason why WildAid has adopted 'demand reduction' as a strategy, be it convincing people to not buy ivory or stop eating shark fin soup, as opposed to trying to crack down on the supply side?
A. Lots of NGOs are making efforts on the supply side, stop illegal poaching, and 80% of their money is spent on this, but the result is not ideal, because there's huge demand [in the black market]. Whenever there's market demand, illegal poaching will happen. So focusing on the consumer's side, we actually found the origin. Also from the consumer side, it's easy to participate and be part of the protection: just don't buy and stop paying for it, very easy and simple.
Regarding climate change we are trying to persuade people to "buy responsibly and rationally". Those two methods look different—to buy and to not buy, but their core is similar: give guidance and try to influence consumer behavior and habits.
Q. In China how easy is it to change deeply ingrained attitudes towards some of these wildlife products? Some of the attitudes may be cultural or prompted by one's status in society. For example, it is common to have animal products in traditional Chinese medicine and gifts made out of rhino horns are very popular.
A. There are many wildlife products in traditional Chinese medicine, like rhino horn and pangolin scales, and they have also proven to be effective. But I would like to put it this way: in ancient times people had fewer material and resources, so they used wildlife for medicine. That was the only option. But now we can get replacements easily. Lots of chemicals and manmade medicines have the same effect, so there is no need to hunt rhinos for their horns. Human beings are at the top of the food chain, thus anything that happens below will eventually end up affecting human beings. So are we going to kill other spices for our interest while our demand can be fulfilled by other stuff? If certain species go extinct from the food chain, it will damage our ecosystem. About sending ivory and rhino horn gifts as a symbol of social status, it's not the ivory or rhino horn that is arty, it's the carving technique that is valuable. Carving technique as a culture heritage doesn't needs wildlife to be its media.
Q. To your mind, among all the campaigns you have done, which was the most successful one?
A. Shark protection. We devoted seven years on this: finding the right path, learning what resources we should reach to for help, and at some point we made a significant breakthrough: lots of people are aware of shark protection. This is important also because it's like a trial for the rest. After the shark program we know how to guide and change consumer behavior and habits and further influence their mindset. After shark protection, we succeeded in ivory program—elephant protection ­very quickly, now rhino protection and the 'hairy nose' campaign (a campaign about air pollution) are all going well. We imitated the shark fin model and evolved it as we went along. Also we tried our campaigns to self-media which is a lot more effective than traditional media.
Q. What's the best way to promote a campaign?
A. There's no best way, you just have to find the right way for the right person, that is crucial. Usually we have a "target group", and an "approachable group". For example, in the shark fin campaign, the people who eat shark fin are government officials, entrepreneurs and the people who entertain clients often, these are the "target group". But they probably don't watch TV, so TV advertisements would have little impact on them. But we also have the "approachable group", which consists of kids, their family and friends, and via them we can eventually pass the information to our target group.
So there's no media that works for every audience. You have to customize your content and media according to your target group.
Q. For the next few years, what are WildAid's top two or three priorities in China?
A. We'll focus on two aspects, endangered wildlife protection and climate change. For endangered species protection we will do more on rhino and pangolin; and for climate change there are two things we will be working on. One is "Méi yŏu ròu" (No meat). So we'll persuade people to eat less meat because livestock contributes a lot to carbon emissions. The second is "GOblue". The way we commute has a lot to do with air quality. Give people better options, they will make the right choices to protect the environment and our society.
Q. You've said WildAid never pays for advertisements. How did you convince the media to do that for you?
A. When I first started it was hard, because they didn't get why I want to do it this way. But I have also worked in the media industry before, so I know what media people want and what they care about, and most importantly, I always put their interest ahead of ours. In the first eight years we never tried to highlight our name 'WildAid', we agreed that if the media put our advertisement on its platform, they can have the public service ad under their name, because to us, who we are is far less important than whom these advertisements can reach out to. We want more people to see it, that's our goal. There was an NGO ask me: "How should I build my brand?" I told them if you have only worked on it for two years, it's too early to say: "build a brand". It takes long for people to recognize an NGO brand and have a brand that earns the praise of people. Only when people understand and recognize what you do, you don't need to promote your brand, because one successful campaign can represent your brand.
Q. Is there anything else you would like to add?
A. It's necessary for NGOs to tie up with businesses. I have been working with NGOs for more than 10 years, and I know it very well that if only the NGO or the government is trying to change the situation, it would be very slow. We need business to support us, meaning provide more effective and altruistic business models. For businesses or for-profit-companies, our target group might just be your potential consumers, so we can share the benefit and help people make the right choice.
Enjoying what you're reading?
Sign up to our monthly newsletter to get more China insights delivered to your inbox.