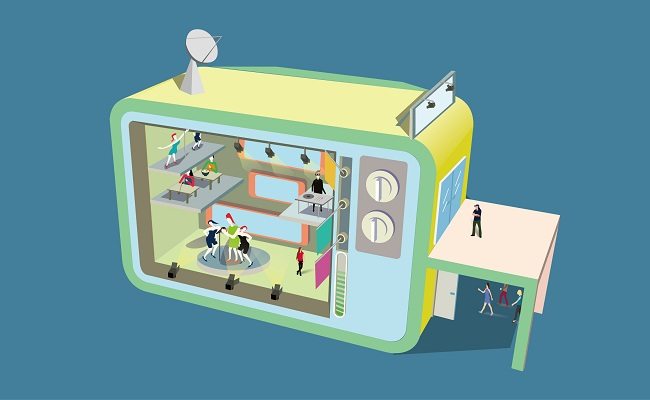 Many have realized that live-streaming is not just a hot business for the year, but also a portal to bring in traffic in future
When Wang Sicong, the son of China's richest man Wang Jianlin, promoted a live-streaming app known as "17" on his personal Sina Weibo account, the app skyrocketed to the first place on the app store within days.
It was a startling demonstration of how popular live-streaming apps have become in China. Despite the fact they have existed in some form or another for over a decade, their explosive growth has come recently, with growth in users jumping by 61.66% between 2015 and 2016.
Amid this growth has come new regulations, particularly with regard to pornography, but even restrictions breed opportunities.
"Americans don't need Periscope to watch pretty young women," Cao Xi, a Sequoia Capital China venture capitalist told the Wall Street Journal. "In a country where porn isn't available, this market is pretty good."
For individuals and apps, optimizing content to attract traffic is certainly important, but things can easily go wrong if not handled carefully. 17 is an example. Shortly after the number of downloads surged, 17 was removed from Apple app store as too much pornographic content was being generated. Later, similar issues occurred on other apps and the Cyberspace Administration of China further tightened regulations on live-streaming, requiring each platform to get an operation license and log user data and content for 60 days.
Bigger Players Climb Aboard
Though 17 had fallen by the wayside, demand for live-streaming apps remained strong.
Ingkee was there to fill the void.
Designed with social networking goals in mind, this live-streaming app is now a leader among its competitors. CEO Feng Yousheng, who is also a CKGSB Chuang Community student, credits Wang Sicong with drawing attention to these apps. A former civil servant, Feng says he "knows the policy and the bottom line" and has 800 staff members watching and managing content around the clock and suspending any inappropriate streams.
Wang Sicong has also dipped his toes in the live-streaming waters. After investing in 17, he launched his own live-streaming platform based around online gaming. Titled Panda TV, Wang says that gaming has a lot of potential for generating fan bases among Chinese youth. In a BBC interview he said, "Everyone has their own ideas, so what they do is they put on a mask and they go through life with a mask. Why is online gaming so popular in China? Because once you go online you can take off that mask and say what you really think."
There are certainly good reasons to get on board with gaming live-streaming. A report by iResearch shows that the number of people watching gaming-focused streams increased 97.8% from 2015 to 2016, and user numbers will reach 150 million by 2017.
China's internet giant companies have long recognized live streaming is a big source of traffic. So just like their competition on other battlefields, Baidu Tencent and Alibaba have spread their tentacles to live-streaming and mapped out respective businesses.
See the infographic below and find out how they back up different live-streaming platforms.