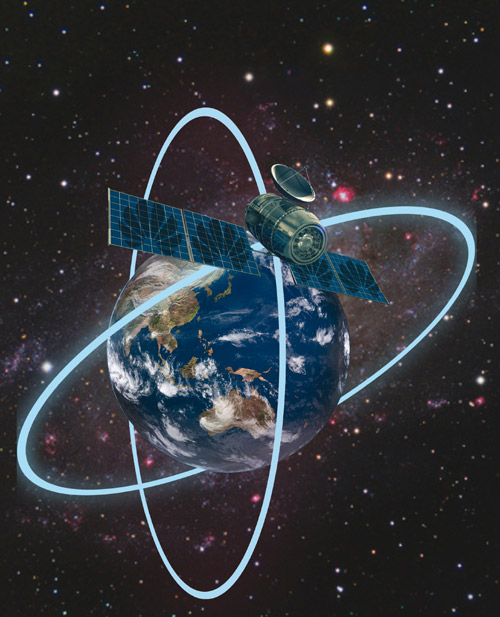 Is Huawei's global branding push enough to erase the memory of public blunders and herald the next step toward global success?
It's difficult to recall a case of more corporate schizophrenia in the past two years than that of Huawei, China's largest maker of telecommunication network equipment. When Eric Xu, Huawei's Executive Vice President and rotating CEO, declared in bombastic fashion that the company was no longer interested in the US market in April 2013, pundits reacted on cue, hailing the statement as childish, unwise and evidence that Huawei lacks business acumen.
This year, the COO of Enterprise for Huawei, US, Jane Li, dutifully recanted, indicating that Huawei would not leave the US behind but rather would continue to grow its enterprise business in the country. Li's statements were a mere fraction of an ambitious global branding campaign taken on by the Chinese company, which aims to heal wounds to its brand and prove that it deserves the title of world's largest telecom infrastructure maker, which it eked from Ericsson in 2012.
"They are moving rapidly towards a much more global [kind of] culture," says Martin Roll, Singapore-based brand strategist and author of Asian Brand Strategy, also currently analyzing Huawei for a new publication. "From a brand point of view, they are really progressing." But significant hurdles remain. Some analysts say that Huawei is still mainly competing on price, though Huawei itself denies it, and the technology is solid but not a real threat to the likes of Cisco and Apple in their respective product categories.
As Huawei smartphone user "michi12oh7" said of the Huawei Ascend on a CNet product forum:
"I would NOT recommend this phone to ANYbody. It is absolutely pure rubbish! If I'd had the choice, I sure as heck wouldn't have even given it HALF star."
Then there's the ominous cloud of suspicion that hovers over the US, whose national security agencies are staunch in their distrust of Huawei, stemming from Ren Zhengfei, company founder and CEO, and his background in China's People's Liberation Army and made fresh by accusations that Huawei intends to use its equipment for spying. Furthermore the US is imploring its allies to regard the Chinese company with equal misgiving, which may complicate Huawei's global odyssey. Huawei is showing signs of readiness to step out into the sun—launching a new high-end smartphone in Paris to much fanfare, sponsoring popular sports teams, sanctioning more executive interviews with the press, adopting a new slogan in "make it possible"—but will it all be enough?
Eating Crow
"I see it [branding push] as a response to the concerns raised in the US and Australia and India and a few other places," says James Lewis, Senior Fellow and Director of the Strategic Technologies Program at the Washington DC-based Center for Strategic International Studies, and co-author of a report on Huawei's competitiveness that the center put out last year. "They need to show that this is a company you can do business with."
Huawei's efforts come not a second too soon. Xu's comments about leaving the US severely complicated potential future negotiations with lawmakers and security officials should the National Security Agency ever revisit its decision to freeze Huawei out of the US telecom network equipment market in late 2013.
"It's a bit like the rules of diplomacy, you don't withdraw from the table, you seem like a loser if you do that," says Roll. Huawei soon suffered decline in its share of the US mobile phone market in the midst of the tussles with Congress. In the third quarter of 2013, Huawei's share of the US mobile phone market was at 2.9%, down from 3.5% in 2011 when the country previously released country specific sales figures, according to IDC.
And it's not just the US. "Their global position is still very strong, but it's not as strong as it was in developed markets. So I think you're seeing them do two things, shoring their position in developing markets and rebuilding in developed markets," says Lewis.
Huawei's consumer products may be the best salve for the branding wounds, allowing the company to breathe new life into its already established presence in emerging markets and regain ground in developed markets.
Globally Huawei ranks third in terms of smartphone market share, albeit a distant third, with 5% of the global market share in the first quarter of 2014 according to Strategy Analytics, tying it up with Chinese challenger Lenovo. Meanwhile Apple's share stands at 15% and Samsung is still the leader with 32% of the global market.
Huawei's strategy of building brand awareness into the US device market could undo some of the negative awareness from the national security debate.
Using other forms of recompense, Huawei initiated a flurry of sponsorship activity in 2012, coming to sponsor football teams in the UK, France, Italy and Ghana, as well as Bangalore's Royal Challengers cricket team, which the company landed in April of this year.

CSIS' Lewis concludes this is all well and good, indeed must be done for Huawei to show itself as a good citizen and expand its device business, but it will have little effect on the US' stance on security grounds.
"They're really separate. A device doesn't raise security concerns, the backbone equipment does," says Lewis. "I'm not sure Huawei always understands the deeply engrained suspicion that DOD [US Department of Defense] and FBI [Federal Bureau of Investigation] have towards them." And unfortunately, the US is throwing its weight around its clique of international allies. Huawei was recently barred from bidding on Australia's National Broadband Network following cyber-spying accusations while also facing an Australian government investigation into its proposed Perth-Singapore undersea cable.
In February this year, US officials announced that South Korea had agreed to amend its deal with Huawei, which was set to build up the countries wireless network, so that US communications won't pass through Huawei equipment but rather through separate networks.
But really what is the problem? Why the resistance? Is it good ole fashioned prejudice on the US' part or is there substance underneath the suspicion?
A Storied Evolution
Huawei, based in the southern China manufacturing metropolis of Shenzhen, was founded by Ren Zhengfei, a then-former People's Liberation Army (PLA) deputy director in the engineering corps. From the beginning, Huawei was determined not to rely on joint ventures with foreign companies as its competitors did. So Ren threw the company's resources into R&D, developing their own homegrown technology. The result was that Huawei was the first Chinese company to develop a large-scale public branch switch system.
Beyond the founder's previous occupation, what gives other countries pause about Huawei's motivations is the nature of its financing, which was heavily dependent on the state in its early days back in the 1990s.
According to a case study put out last year from CSIS on the competitiveness of Huawei, there were accounts of registered capital showing that a state-owned bank provided the then start-up company with an initial loan of $8.5 million. Huawei denies the existence of the loan, but the reports of its initial funding contribute to suspicions of hand-in-glove ties to the government.
In the early 1990s, Huawei also secured a key contract with the PLA, and in the mid-1990s the government began touting Huawei as a national champion. High-profile meetings between Ren Zhengfei and then-President Jiang Zemin precipitated many important government contracts.
Some say it was these high-level exchanges that unlocked more state-sponsored financing. In 1998 the Beijing branch of China Construction Bank lent Huawei RMB 3.9 billion in buyer's credit. Similarly, anecdotes arose of the government extending loans to cover for situations where Huawei was providing services to local government-affiliated institutions for free. It's unclear whether this money was ever repaid.
Today, Ren's refusal to consider an initial public offering just serves to further stoke the flames of doubt, being seen as a desire to maintain opacity in the company's finances and ownership structure.
But it's not just transparency. As Lewis notes, the company's decision to have four acting CEOs that rotate every six months has also thrown analysts off. "It's a little odd isn't it," Lewis says. "They may think it will help them with their image but it's not clear to me that it will."
But Lewis qualifies that this is a tried method with European companies, and is at the least an attempt to clear the perennial Chinese hurdle of succession planning in organizations that revolve around charismatic founding leaders.
In further moves to enrich Huawei's reputation beyond that of its founder and CEO, other company executives have strived to offer more accessibility by accepting more media interviews and getting their voices out there. Huawei's former Executive Vice President of Consumer Business, Colin Giles, spoke to media alongside one of the world's largest mobile trade fairs in Barcelona, owning fully that there were opportunities the company wants to take advantage of in the US.
Huawei CFO and Ren Zhengfei's own daughter, Cathy Meng, has come into the spotlight this year, offering some light commentary on the company's ownership structure. This is the kind of media access that Huawei needs to provide.
"I think they need to be open and transparent in a way they haven't yet been," says Roll, adding that Huawei, along with other large organizations in Asia, tends not to promote its own status and accomplishment like US companies tend to do.
Coming to America
Huawei can't forgo the US completely for a number of reasons. "The US market is interesting for all technology firms for a lot of different reasons," says Roll. "For any Asian brands, or any other emerging market brands, [to] really succeed, you need to conquer the US market. You don't need to be dominant, but you need to be accepted."
Huawei is adjusting its strategies to gain acceptance in the US in other ways outside of areas deemed security-sensitive.
Firstly, they pulled out the big ad guns by letting the WPP family, namely Ogilvy & Mather and Burson-Marsteller, take point on campaign rollouts last year.
Huawei is also marketing its high-end "phablet"—tablet/phone—and the upcoming launch of some of its wearable devices to keep up with Apple and Google's smart watch and smart glasses respectively. Even in enterprise, Lewis says that Cisco is "feeling the heat." Huawei's enterprise sales are still small compared to Cisco's, $2.4 billion to more than $30 billion in 2013 respectively, but it's growing much faster, up 33% year-on-year.
Whether or not Huawei's gains are due to competition on price is up for debate
"Nobody argues that we're winning on price [anymore], not even competitors do that," says Roland Sladek, Huawei's Vice-President of International Media Affairs. Lewis counters that it's absolutely competing on price, just with less aggression than in previous years. "I mean the technology is good, so maybe they don't have to offer the same sweeteners they used to have to offer, but that's still one of the big attractions of Huawei," says Lewis of Huawei's appealing price points.
Roll says that may not be a bad thing.

New Lands, New Business
"Whether we like it or not, the world is at a stage where we are not flush with money when it comes to buying technology," says Roll, adding that European telecom operators have red profit lines and they're all looking for cost savings. "You would be very keen for a better value deal, and I think eventually a lot of the European telcos will surrender to that."
And Huawei stands ready to negotiate the terms of such surrender. "There are many, many projects there," says Sladek. "Europe is lagging a bit behind in modernization of its telecommunications equipment, so you have like suddenly 30- plus countries…seeking to modernize their equipment, so all these 30-plus countries are tremendous business opportunities."
In terms of research, Huawei announced its collaboration with London's Imperial College to develop a joint data science innovation center this year. This will add to Huawei's 10 already-established R&D centers throughout Europe.
Huawei was also contracted to build up India's 4G LTE network on the 2300 MHz frequency in 2010—though allegations that Huawei has hacked into India's telecom networks have surfaced—and signed a deal with LG Uplus in South Korea in April to provide WDM/OTN technology for common public radio interface (CPRI) backhaul on LG Uplus' LTE-A network.
Huawei has also sold undersea cables that form core internet plumbing in the Philippines and in Portugal, signifying its desire to become a more substantial part of global internet infrastructure.
"Having the benefit of being able to penetrate emerging markets, which surely have a price point issue… for now it works very well for them," says Roll. "It actually does make sense that a company from China, at this stage in China's development, will serve another emerging market, because who would know it better than another emerging market?" he adds.
But for devices, Roll cautions against overplaying one's hand in producing the 'emerging market' phone as it can dilute the enterprise business. Huawei has to be mindful of its brand structure. In such a case it could make sense for Huawei to spin off their device business arm all together.
Open the Books
Without a public listing and the corresponding transparency, Huawei must volunteer more financial information.
"They really need to open the books," says Roll. "Really embrace the world in a way we haven't seen yet."
As if following that advice, Huawei announced 2013 performance results earlier this year: a net income of RMB 21 billion ($3.4 billion) for 2013, or 36% more than it reported for the previous year. Sales of Huawei's Carrier Network unit improved 3.9% to $26.6 billion. The company maintains that two-thirds of its total revenue comes from outside of China.
Analysts hesitate to draw any discernable strategy in the 'where' of Huawei's global expansion, but Huawei's Ren has more than once likened the company to a "wolf", circling the "cities"—developed markets—by taking over the "countryside"—developing markets.
"If they play it out well, it could actually [be] a significant strength for them," says Roll. "Because that will be the company that really reaches out… and says: 'You know what, we're gonna enable everyone to get a mobile phone'… and if they play that extremely well, and are obviously very careful about it because Huawei cannot change the world, they can showcase citizenship, and that's how you get a seat at the table."