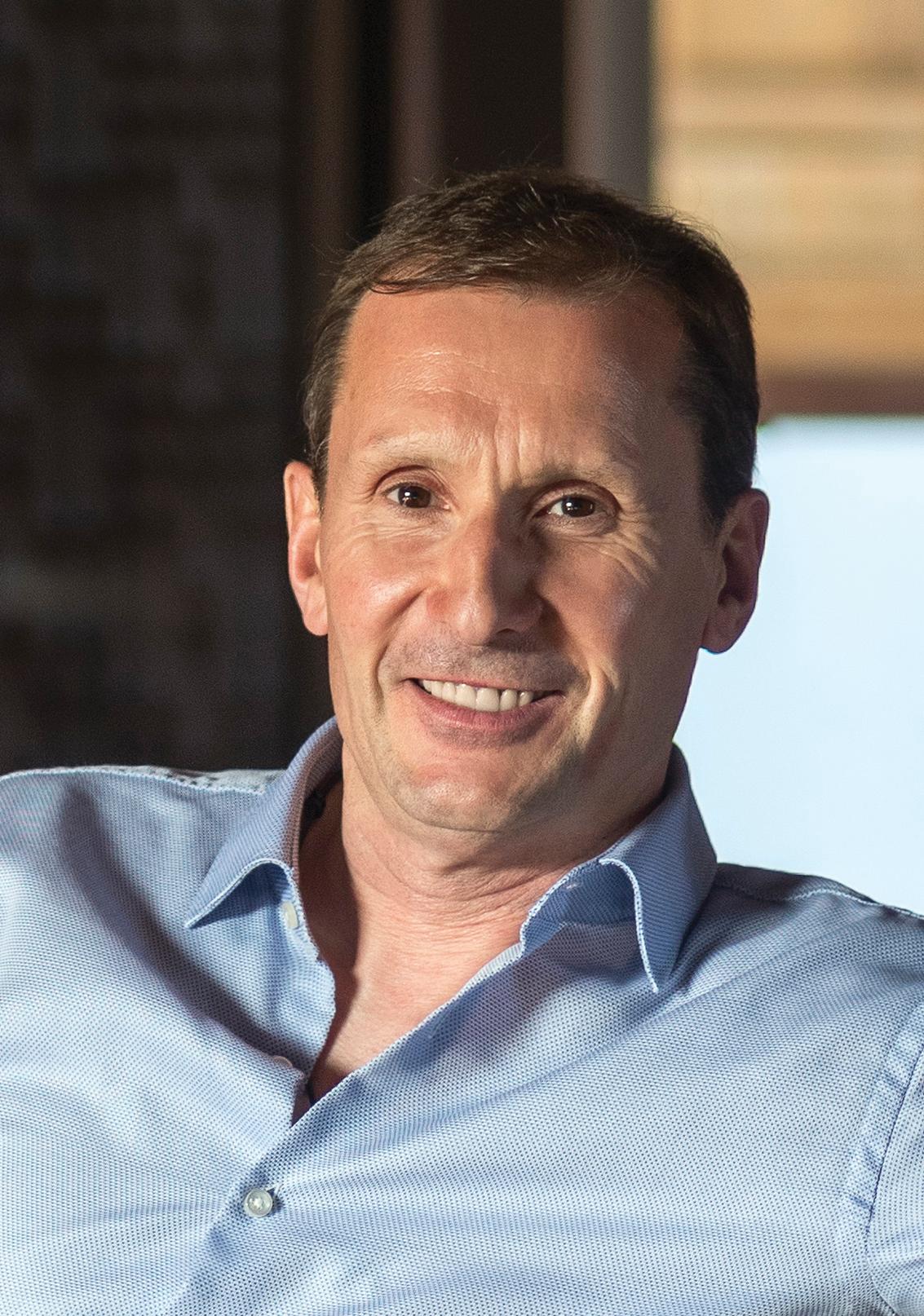 Amanyangyun near Shanghai, reflects on what trends in the hospitality sector will be post-pandemic and what is unique about China's growing hotel and resort market.
Aman Resorts International is a luxury hotel group with 32 destinations in 20 countries. Each resort has a small number of rooms—typically fewer than 55—and the brand mandates a concern for architectural and ecological conservation. Olivro describes the Amanyangyun as being one of the "boldest conservation projects in China's history."
COVID-19 hit the hospitality and tourism industry around the world. How did the virus affect business in China?
COVID-19 has had an undeniable impact. Earlier in 2020, there was a three-month period toward the end of the first quarter and the beginning of the second where that impact was felt the most. We have recovered in what we call the post-pandemic period. We ended up finishing strong in summer and autumn. The only properties recovering at a slower pace are the ones in Beijing, and that is due to the second wave that they've experienced. But they, too, are starting to bounce back.
There were a lot of unknown factors and uncertainty when the pandemic hit, especially since it's a public health issue. Priorities had to be set and actions taken to protect people. At the time that it hit, the first thing that we needed to do was to work closely with local government authorities as they are kept in the loop when it comes to regulatory changes. Then when the situation started to stabilize—in the second month going on to the third—we still wanted to show care and provide motivation to our team. We wanted to send the message that no one is alone and that we are all in it together. We had to focus on moving as one team or as one business component. We had to stay connected with our colleagues and with our business partners. It's very important to stay connected, because it allows for the information to filter through to everyone, which is important. Our business partners gave us precedents of what's happening and what they planned to do in terms of moving business forward. The key is to really be informed in a timely manner by taking advantage of the digital world. It's important to be on the forefront. Every crisis is different, so we are all learning as we go along.
What positive outcomes have there been for the business from the pandemic?
Any crisis brings lessons for the future perspective on business. Amid the pandemic, we had to rethink our business model. When you do that, you have to really reconsider all aspects of the business, whether it's communications, marketing, operations or from a sales point of view. You have safety and sanitation, which definitely come to the forefront. You have special obligations either to the group or to the owners and you have to take those into consideration. And because it's a public situation, the most important part to consider is the human factor: Be there for your team, for your friends, for the staff and whoever is in need of help. We have made changes during these dark times, we didn't sit and wait. We've made changes in the business and I think the business became stronger as we moved out of the crisis. Except for Beijing, we were ahead of the game and that's why our overall performance in the second part of the year has been strong. On a side note, when you go through this pandemic crisis, the health issue initiates a different set of behaviours, the right kind of behaviours. And I think it will continue to do so as we are moving through it. Basically, it's the start of a new outlook in the hospitality and tourism industry, particularly in how you would conduct business within those sectors. This is now the new normal so everyone has to look at things differently.
China managed to control the number of COVID-19 cases much better than most countries. What are the prospects for the business over the next three years?
We are now living in a world of impermanance. A year ago, nobody had any idea that this is what would happen. In 2021, if we continue focusing on the domestic market in China, we'll have to make some adjustments. Winter is coming and it could be a testing period for us.
What we can expect in the next couple of years, hopefully, is that the situation stabilizes at some point in China and that stability extends outwards to other markets. It depends on how countries will control the pandemic and what kind of economic and political ties they have. We hope to see bubbles of trade and travel between countries that have managed to control the virus. There is likely to be more multilateral engagements, for example, bilateral or three-party engagements for at least the next year to three years.
There is still a lot of interest in business opportunities within the hospitality sector and it can be reinforced, especially now, because you have strong domestic demand. So if you look at it for the next few years, there are definitely good prospects ahead of us in China.
What trends are there in terms of the profile of guests staying at Aman properties in China, including the proportion of Chinese guests versus foreign guests. Has it changed?
It's changed a lot. We have a whole spectrum in terms of age, couples, families, singles and different generations. Our guests join us for both leisure and business. This year, of course, is an abnormal year because 99.9% of our guests have been Chinese. The proportion of Chinese versus foreign guests has changed from location to location. If you take Beijing, for example, Beijing would have more international guests, reaching a ratio of around 50:50. But then in Shanghai, you would have less Chinese guests, the ratio would be about 75:25. And then if you go to Hangzhou you're back to 85 or 90% Chinese. It has changed because of COVID-19.
Overall, it would rebalance over the next years. There is a strong focus on the domestic market to reinforce the brand image and what the people who are coming want to experience. In the future, there is likely to be a balance between what we had in 2020, which is an extreme, to what we've experienced in the past.
What you have with Chinese consumers is that they are now well-informed travellers. They are very curious about the destination they are going to. And they want to experience its unique offerings, which is no different from what you would have anywhere else.
Seeing as Aman is a luxury brand, what sense do you have of the willingness of China's wealthy consumers to spend?
Our Chinese guests reveal different consumer behaviours to Western counterparts. An example would be the lengths of stay. The typical length of stay for Chinese guests is one to two nights, versus Western guests who usually stay three to four nights. While doing four nights in the Shanghai area, Chinese guests might choose to spend two days in one place and the rest at another place, whereas a foreign visitor would stay three to four nights at the same place.
Looking at the hospitality market as a whole, what do you see as the prospects for China over the next 10-20 years?
I see it as being positive. Domestically, what you will see is higher quality services. More consumers will be interested in sustaining a luxury lifestyle associated with a particular brand, which is important for Chinese consumers. You will have different hospitality trends and behaviors as well. It's a fast-moving market, and coming out of this pandemic it is going to change and grow even faster. The key to success in the years to come is being very agile in this highly competitive market.
Is there any specific area in the hospitality industry that will see a significant surge in development?
There has been a great deal of discussion around wellness and anything related to overall health. With urbanization increasing around the world and people becoming digitally crazy, people are going to be searching for missing human connections. Ensuring that a healthy lifestyle is connected to nature will be at the forefront of future developments and integrating wellness with the medical field is also becoming important. That integration is going to change the world and the way we look at our lives. Nowadays, the pace of people's lives has become faster than ever before, but the true value of wellness lies in helping to maintain that necessary healthy balance.