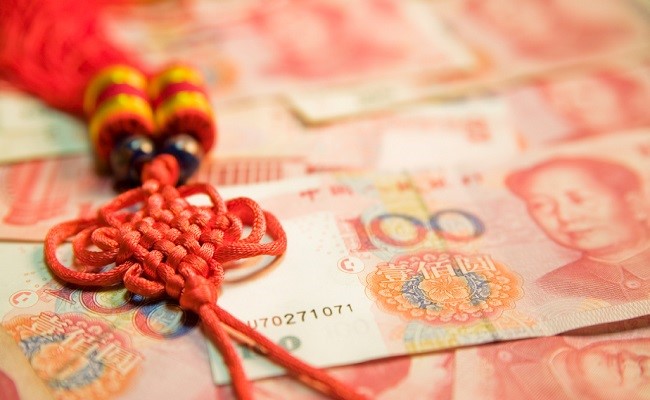 According to the CKGSB Business Conditions Index, for companies in China sales are down, but profits are up. Despite the tough times, there are reasons for some optimism.
The CKGSB Business Conditions Index (BCI) registered 59.3 in April, falling slightly on March's overall index of 59.7. This shows that for the survey's sample firms, of which the majority are relatively successful in China, the next few months are being viewed with some optimism.
The CKGSB BCI comprises four sub-indices for corporate sales, corporate profits, corporate financing and inventory levels. Corporate sales fell slightly from 74.5 to 73.1, while the profit index rose from 58.9 in March to 61.5 in April. With the sales forecast falling and the profit rising, this shows that cost expectations are improving.
The BCI, directed by Li Wei, Professor of Economics at the Cheung Kong Graduate School of Business, asks respondents to indicate whether their firm is more, the same, or less competitive than the industry average (50), and from this we derive a sample competitiveness index (see Industry Competitiveness Index). As our sample firms are in a relatively strong competitive position in their respective industries, the CKGSB BCI indices tend to be higher than government and industry PMI indices.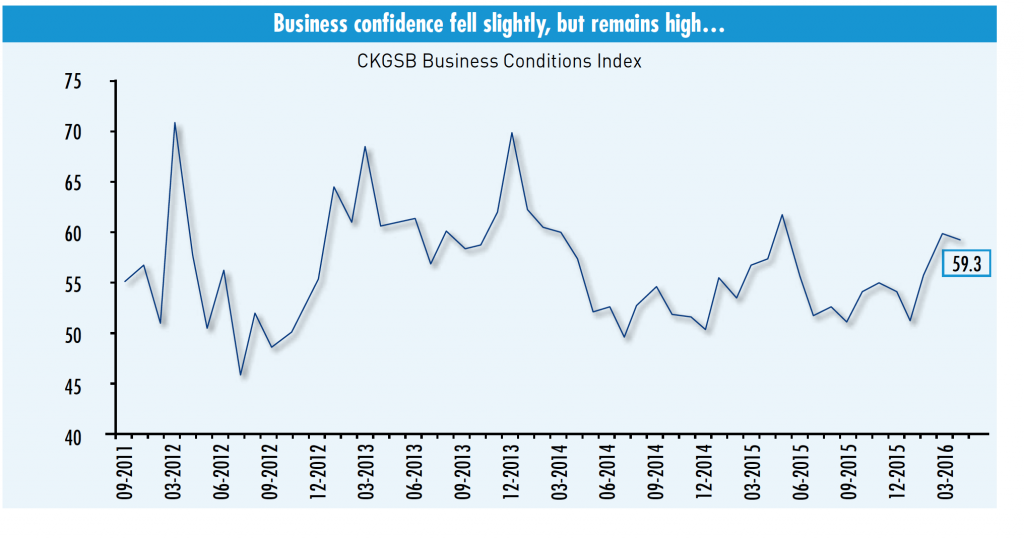 On the price side, the consumer prices index rose slightly this month to 51.5. Producer prices also rose, from 35.5 to 42.6. From our data, the "high costs, low prices" combination means that companies cannot increase prices to consumers or downstream producers to steer their way out of cost pressures. We believe this reflects one of the biggest structural problems facing the Chinese economy—manufacturing overcapacity.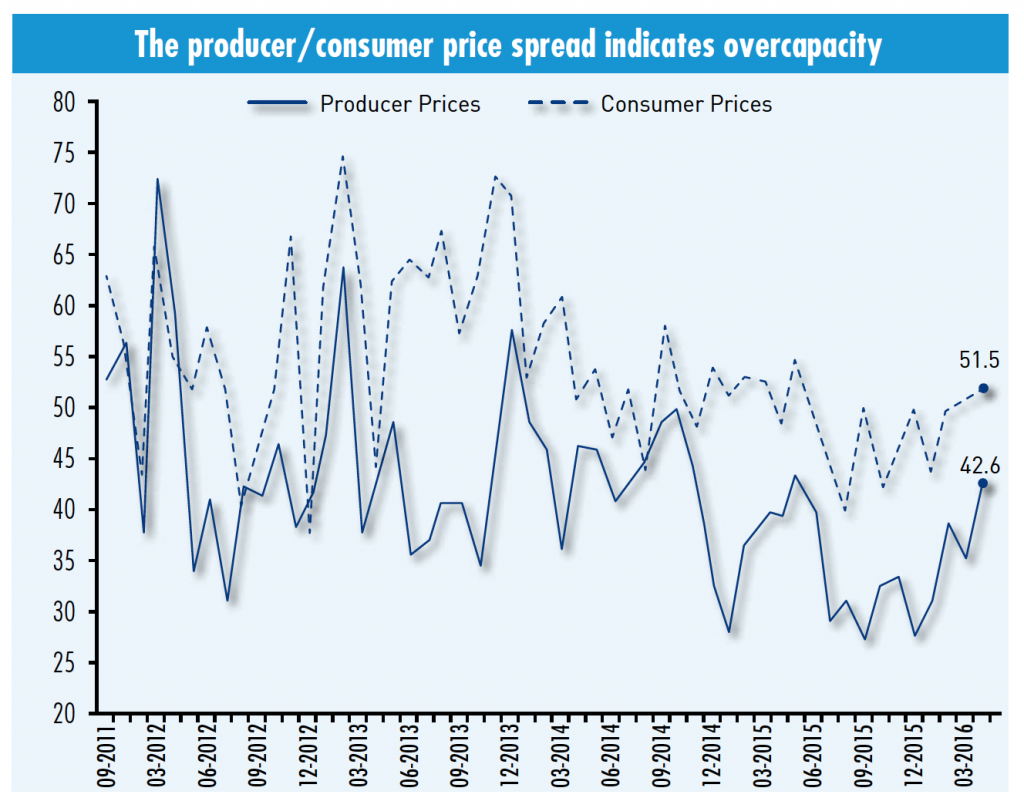 The labor costs index fell from from 83.6 to 79.2, while overall costs rose from 76.2 to 77.8. From September 2011 when this survey began, labor costs have been high, only once previously falling below 80. The fact that labor costs have remained at that high level over the long term indicates that high labor costs in China are structural rather than cyclical.