Share

What does the contemporary Chinese art bubble say about Chinese culture?

Zhang Zikang has served as the director of the Today Art Museum since 2004. Under his leadership, the flagship Beijing museum has been widely acknowledged as a leading force for promoting contemporary Chinese art in the international market. In the interview, Zhang discusses the possibility of cooperating with the corporate world and bringing both artistic and commercial value to Chinese artworks.
Zhang describes how the recent commercialization of Chinese art is driven by the growth of the Chinese economy. While foreign investment into the Chinese contemporary art market is high, domestic investment has also made an impact, rejuvenating Chinese painting and calligraphy markets.
Zhang warns that the current trend of collecting and valuing Chinese contemporary art is not based on the true artistic value of the works, but rather on arbitrary favor, the hyping-up of a certain brand or name, or the practical function of the piece. Zhang mentions a uniquely Chinese function of pieces of art used as gifts of bribery, illustrating how distorted the valuing of art has become and how this has influenced the Chinese art market.
Ultimately, Zhang is concerned with how China transforms its own cultural resources into commercial and internationally recognized cultural products. He gives the case of Kung Fu Panda, a Hollywood film produced with Chinese cultural elements and western creativity. Westerners see the potential of Chinese culture and the related market, and are profiting from it. Zhang suggests that Chinese artists might learn to reflect more deeply upon its own cultural resources, and explore the possibilities of preserving, promoting and more importantly, recreating the culture into works of art with true value.
You may also like
China's stock markets are growing in size and number, but too much state control could limit future development.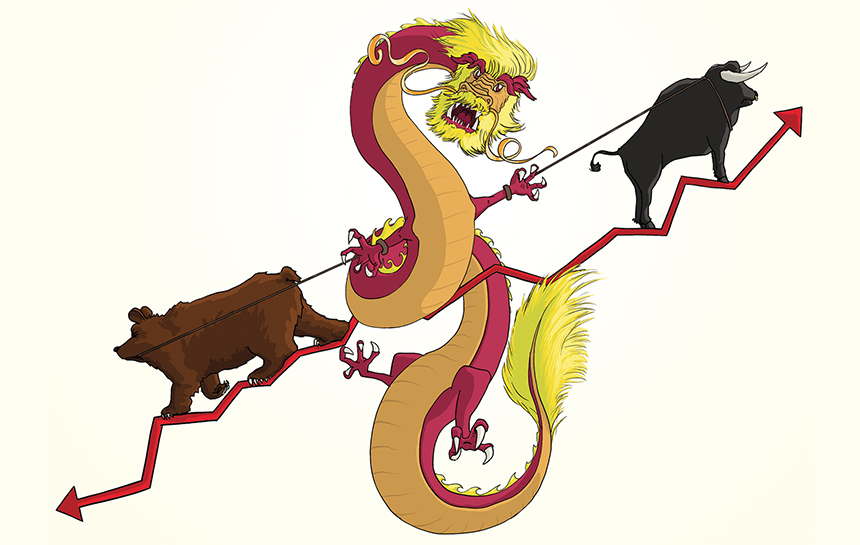 | Jun. 5 2023