Share

CKGSB Knowledge Summer 2016 Issue: Is China Running Out of Policy Tricks?
The Summer 2016 issue of CKGSB Knowledge is out! It has articles and interviews like: 
COVER STORY:
Wanted: A Miracle: Buffeted by economic forces, does China still have the wherewithal to face strong winds?
CHINA DATA: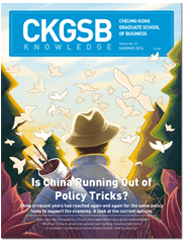 From stats on wind power to McDonald's restaurant openings, the numbers you need to know
SNAPSHOT:
Out to the world: More Chinese students are studying abroad than ever before and bringing their money with them
CHINA INSIGHT:
Capacity for Change: How can China solve its massive industrial overcapacity problem now that fiscal stimulus is no longer a realistic option?
The People's Banking: A revolution is underway in private online financial services—but will it go far enough in getting credit to the right people?
Big China, Big Science: China is poised to regain its prominance as a global science leader, but it has big problems to tackle first
Home Comforts: Chinese companies listed on Western exchanges are trying to return home
China's Capital Fright: What caused China's forex reserves to plunge and will it happen again?
Juggling Business: Once known as China's Netflix, LeEco has far outgrown its origins. Will it diversification plans succeed?
Ringing up Success: Lenovo—giant among Chinese companies—struggles to find its footing in smartphones
BUSINESS BAROMETER:
Reason for Optimism: Sales are down, but profits are up
CONVERSATIONS:
C-Suite: Torben Pheiffer, Managing Director of SapientNitro, China, on the changing Chinese consumer landscape
The Thinker Interview: Dan Ariely, author of Predictably Irrational and The Honest Truth about Dishonesty, discusses our mental frailties in the modern world
Q&A: Willem Buiter, Chief Economist at Citigroup, on preventing China from leading the world into recession
Q&A: Tony Atkinson, author of Inequality: What Can Be Done, talks about facing one of the defining problems of our time
Q&A: Robert Tercek, author of Vaporized, on the impact of networks and the need for all companies, regardless of industry, to become software companies
Downtime:
Journey to the West: China has spent a lot of money but achieved few results in its tireless quest for attention
BOOKSHELF:
Colin Bogar, head of Shanghai Canadian Chamber of Commerce, on reading for improvement
TO READ THE SUMMER 2016 ISSUE, SIMPLY CLICK ON THE MAGAZINE COVER.
After it loads, you can save it to your computer.
TO READ THE MAGAZINE ON YOUR PHONE OR TABLET, PLEASE DOWNLOAD THE NEW CKGSB KNOWLEDGE APP: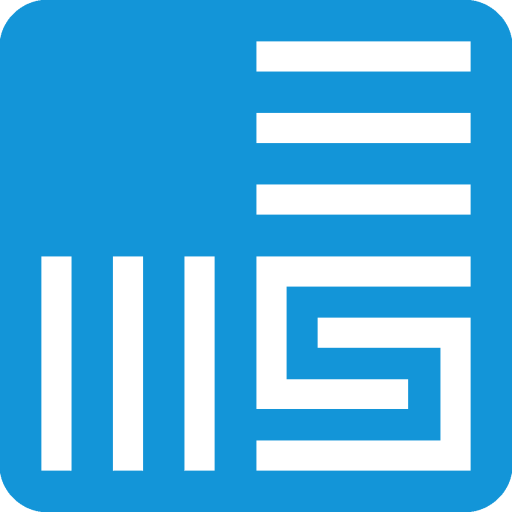 For iOS, click here
For Android, click here
KEEP IN TOUCH
To stay informed about new articles on the CKGSB Knowledge website, please follow us on:
You may also like
Baijiu has been an integral part of Chinese culture for centuries, but manufacturers need to attract a new generation to the drink.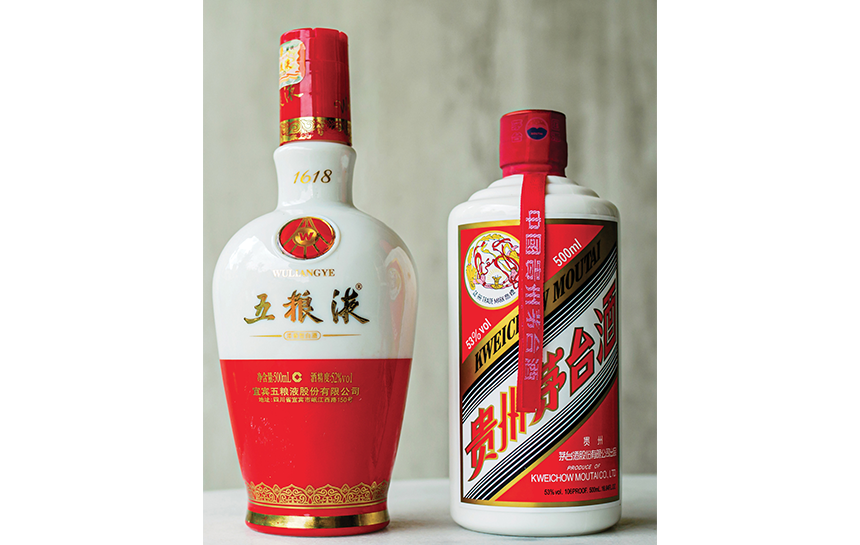 | Mar. 7 2023