Share

Stephan Kothrade on the Value of Integration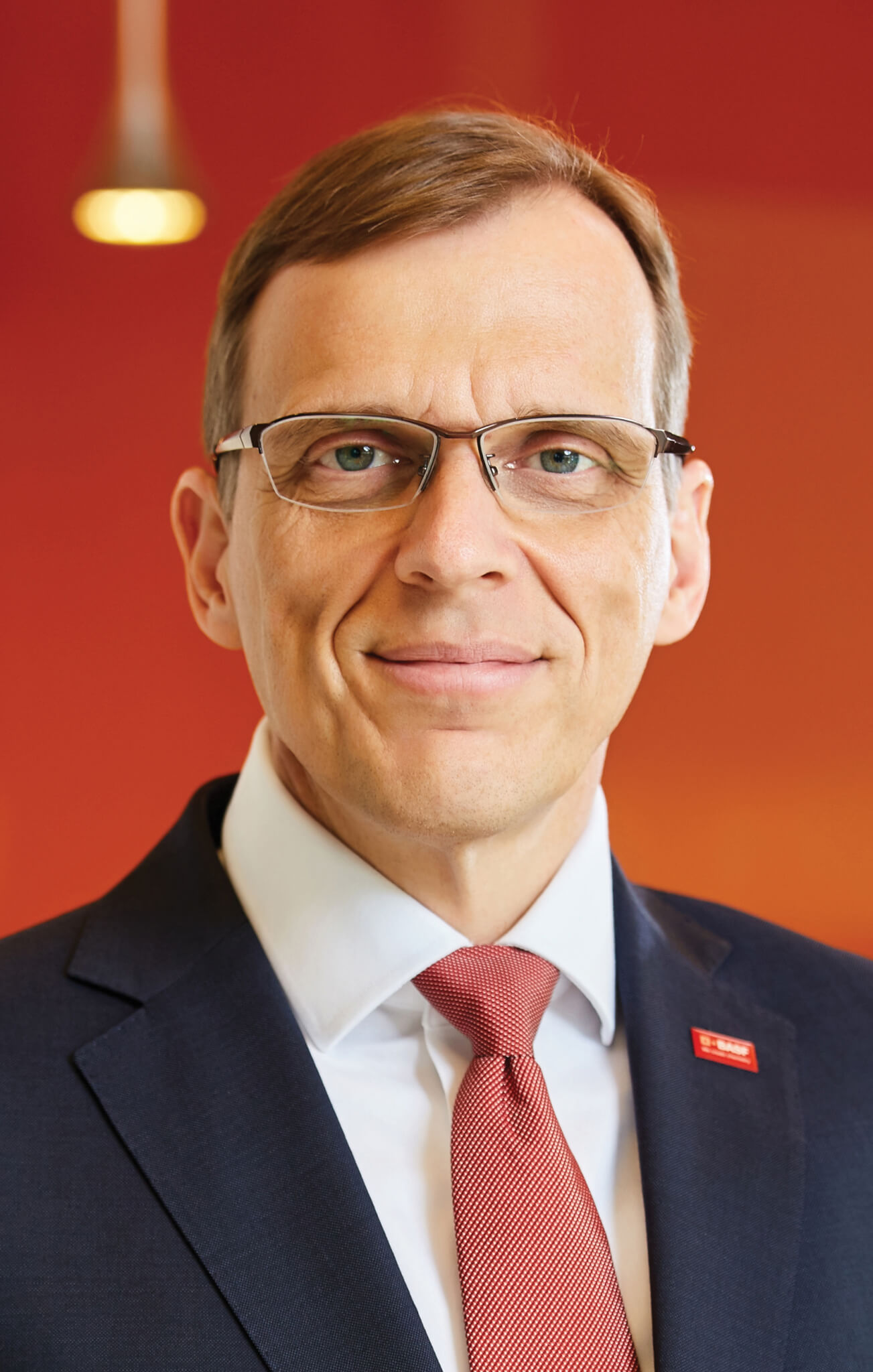 Stephan Kothrade, president and chairman of Greater China and president of functions Asia Pacific at BASF, discusses plans for the company's first wholly owned plant in China and the benefits of an integrated value chain
BASF, the largest chemicals producer in the world, has made bold moves to increase its presence in the Asia-Pacific region, placing a particular focus on China.
The German company announced in July last year that it would invest $10 billion into a new production site in Zhanjiang, located in the southern province of Guangdong. Then in October it revealed plans to expand its integrated production site in Nanjing, which was established in 2000 as a 50:50 joint venture with the state-owned Chinese firm Sinopec.
BASF is renowned for its Verbund sites, a German term referring to a large-scale, highly-integrated chemical production complex. The principle of the Verbund concept is to add value through the efficient use of resources. Stephan Kothrade has led two such sites, one in Antwerp, Belgium, and another one in Nanjing before his current assignment.
In this interview, Kothrade looks at China's growth potential as well as the opportunities and challenges that opening its first wholly owned Verbund plant in China will bring.
Q. Could you tell us about the history of BASF in China and what factors have allowed the company to succeed here?
A. BASF started in Ludwigshafen, Germany, back in 1865 and just 20 years after, we started our business in China. At that time, the biggest part of our portfolio was in textile dye, with the textile industry being very important in China. It turned out to be quite a success and business grew steadily. Later, in the 1980s, we developed our own production facilities in mainland China, and since then we invested more than €9 billion (over $10 billion) together with our partners here. We now operate 27 sites across the country. The most important thing is that we want to continue our growth story, continue investing into R&D, production and people to support our customers.
Our long history in China definitely helped us succeed here. From the very first day, I believe we tried to gain an understanding of local market factors. Throughout the years, we have built very close working relationships with the Chinese authorities, our joint venture partners and customers.
One thing that is for certain is that China will always be surprising. We have experienced and taken part in very rapid development here. Customers are becoming more innovation driven and I think the key success factor is our willingness to adjust all the time. We challenge ourselves, make sure to ask the right questions and remain responsive to new needs.
Q. In what ways does BASF leverage its China business globally?
A. If you think about total chemical production and chemical demand worldwide, China is already the largest market and biggest chemical producer—even bigger than the United States. Today, just over 40% of total chemical production is in China and by 2030, it is expected to reach 50%. If you want to be an important player in chemicals, you have to be here.
The rest of Asia provides a more mixed picture. There are mature markets, such as Japan, and growing ones like in Southeast Asia, but China is ultimately the place to be. Our plants here are not focused on exporting products to other parts of the world, but on supplying our customer base in China. It is one of the most important markets for BASF and in our new corporate strategy, we emphasize that we want to both invest in and participate in the growth here. BASF, together with Sinopec, has been successfully operating one of its six Verbund sites worldwide in Nanjing for almost 15 years. In addition to its expansion, we are going to build a new smart Verbund in Zhanjiang.
Q. How are changes in the Chinese economy and the US-China trade war affecting BASF?
A. We saw a deceleration of growth last year (2018) as well as weaker market development in the second half of the year, particularly in the fourth quarter, which was driven by two main factors that were not unexpected.
One is that we had very favorable conditions in isocyanates (a chemical used in the manufacturing of foams, fibers and coatings) in the past. It was a big business opportunity for us, but that market has now returned to normal.
The weak development of the automotive industry in China is another important factor. It was not completely unexpected, but I think it was more pronounced than was anticipated. The automotive industry is our most important customer industry, both globally and in China.
The weaker demand we are experiencing is also influenced by the trade conflict. Luxury cars are still selling, but mid-ranged and local brands are seeing the negative impact. People in tier two, three and four cities, are reconsidering their car purchases as they are not sure if now is the right time for a new big purchase. Their postponed decision is what we are feeling right now.
Q. BASF has announced that it will invest in a new production facility in Guangdong, which we understand is wholly owned [meaning it is not in partnership with a Chinese company]. How did this decision come about and how important is the development?
A. To understand this, you need to know that BASF is focusing on an approach that we call Verbund. The idea is that we design an integrated chemical production site in which the byproducts of one plant can be used as the feedstock for another. It's not only to improve product flow, but also to facilitate the energy flow that the off-heat generated by the exothermic processes in one plant can be used as primary energy for the endothermic reactions in another plant. In this way we can save a lot of primary energy, and there are many other synergies that have proven beneficial. Another effect is that we then have the entire value chain within one company.
The starting point of all of these value chains in the chemical industry is a steam cracker . In the past in China, it was not possible as a foreign company to own and operate such a cracker. Over the past two years, however, this situation has changed, and the Chinese authorities have become more willing to open up the chemical industry. We are very glad that we will be the first foreign company to operate such a big wholly integrated Verbund site, starting with a steam cracker as the core of the Verbund.
Q. BASF already has a number of production sites in China. With your first wholly-owned Verbund site in the country, what opportunities and challenges are you expecting to have?
A. First, it's above all a great opportunity because it allows us to bring our latest technologies to China. Second, if you set up a new site, it's not only about innovating new products, it is also about how you operate the plant. With Industry 4.0 and digital technologies, we can apply our smart manufacturing ideas to this new site. We also have the opportunity to design the entire Verbund in a way so that the products it creates fit in with local markets. Guangdong and southern China in general, is still undersupplied when it comes to high quality chemicals. Guangdong itself, as China's most populous province and home to many key industries, is one of the powerhouses of China. I see many opportunities enabled by local production.
I actually don't see any big challenges because we are mature enough as a company to run such a plant, especially considering that we have been operating production sites here in China since the 1980s. We have also established a talent pool at our existing sites. So, if we need new engineers, plant managers, experts for logistics, we have a lot of internal resources. With the combined expertise from our own team, we have a unique advantage.
Q. To my understanding, this is BASF's largest investment ever. Why did the company choose Zhanjiang in Guangdong province?
A. We chose Zhanjiang because southern China is home to many key industries, so there's a strong demand. Even more important is that they are open to the opportunities brought by foreign investment. The Guangdong provincial government is experienced in supporting multinationals to do business in China, which is very inviting. As for Zhanjiang, it has the big advantage of a deep-water port and excellent logistics facilities. You can conveniently import raw materials and export your products along the coast to other locations in China, and also to countries in Southeast Asia. It is an ideal location.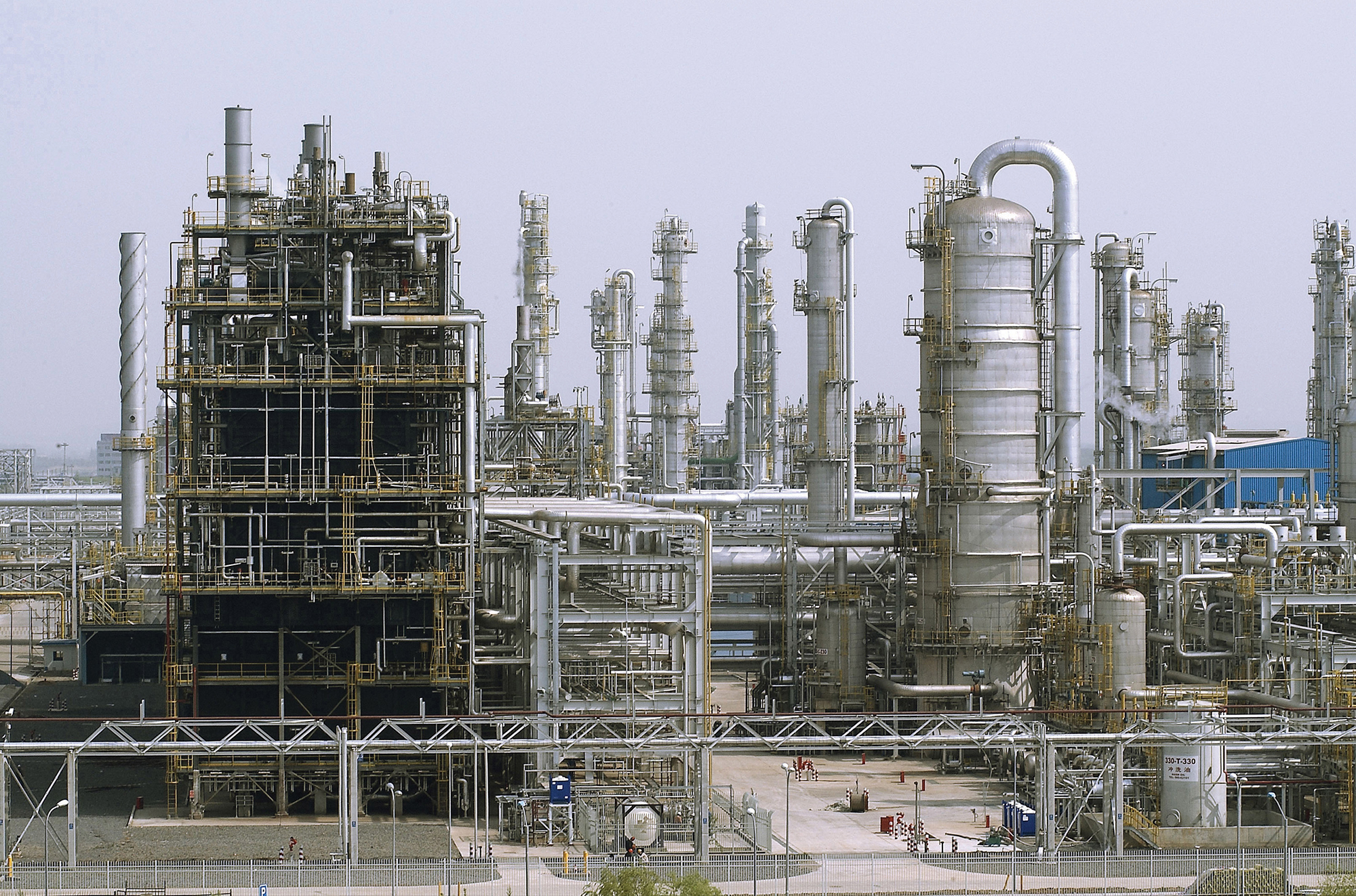 Q. What were the factors behind BASF's decision to expand its petrochemical complex in Nanjing and what impact is this expected to have on the business?
A. Our joint venture with Sinopec in Nanjing, BASF-YPC, has been extremely successful and it is one of the most successful Sino-German partnerships in China. We started production in 2005, so it has already been in operation for quite some time and we developed it in several investment waves. Now the time has come to think of a second steam cracker, which as I mentioned is the starting point of all you do in petrochemicals.
According to the memorandum of understanding that we signed last October, BASF-YPC will invest in a 50% stake to build a second steam cracker with a capacity of 1,000,000 metric tons of ethylene per year. Sinopec Yangtzi Petrochemical (YPC) will invest the other 50%. Both BASF-YPC and YPC will have access to all of the products of the new steam cracker to develop their downstream product portfolios. Additionally, the basic chemicals provided by the new steam cracker enable BASF and Sinopec to expand production capacity at BASF-YPC.
We want to be close to our customers. The complex in Nanjing is ideally located to supply customers throughout the Yangtze River Delta. Within a radius of around 400 kilometers, we sell more than 80% of our products. Nanjing and Zhanjiang will be our most important sites serving eastern and southern China.
Q. Taking systemic obstacles and problems such as the middle-income trap into account [the idea that countries' economies struggle to move from middle-income to high-income status], what is your overall view on China's economic growth potential?
A. Economic growth is indeed slowing down, which is in line with the quality-growth approach that the government is adopting. It's important to note that even with the 6% growth that we're seeing now, it's actually a huge absolute increase as it's coming from a bigger base.
What is important to us is how the key customer industries are growing. With urbanization and people having higher disposable incomes, spending patterns have changed. People now want to spend money on lifestyle products to improve their quality of life. There is a demand for cosmetics and new cars. The way transportation is being organized in cities has also changed. Now there is a demand for buses that are safe, that offer seats that are lightweight and occupy less space, but still provide comfort. There is a demand for new battery materials because of electric vehicles. The chemical industry is an enabler for all of these demands—we provide the materials and solutions to these industries.
Therefore, even if growth in general is slowing down, there are still fantastic opportunities out there. It's also important to note the aspects of sustainable development, where we can contribute to the construction of well-insulated houses, cars with lower emissions and more durable battery materials.
Q. The Chinese authorities have indicated a possibility for further reforms and flexibility on foreign investment. How do you see this affecting BASF?
A. Looking back over the past few decades, BASF has really built up a strong presence here in China. We have always received very strong support from the government. Now that we are allowed to build this new smart Verbund solely operated by BASF as a foreign company, we see it as a very positive message from the government.
We also see things going in the right direction when it comes to the enforcement of legislation regarding safety and environmental protection. We offer our full support to the authorities and industry associations to continually improve the science- and risk-based safety standards in China.
There has been significant improvement in the protection of intellectual property as well, which is very important to us as we conduct a lot of research activities locally with many new patents being filed here in China. We hope that ultimately the legislation, and especially its enforcement, will be adapted to meet international standards.
You may also like
Sir Vince Cable, former UK Secretary of State for Business, Innovation and Skills, discusses how China's relationship with the UK has.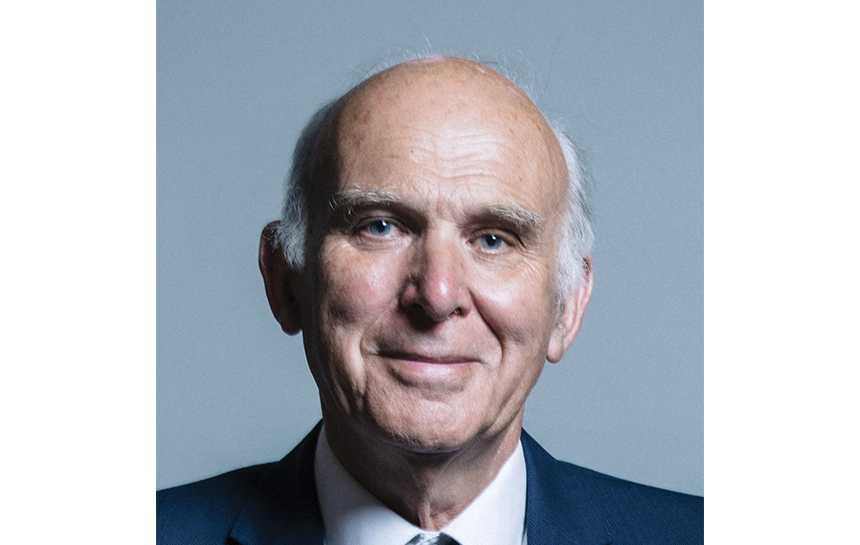 | Mar. 6 2023