Share

Reading the Tea Leaves: Shen Jianguang on the Chinese Economy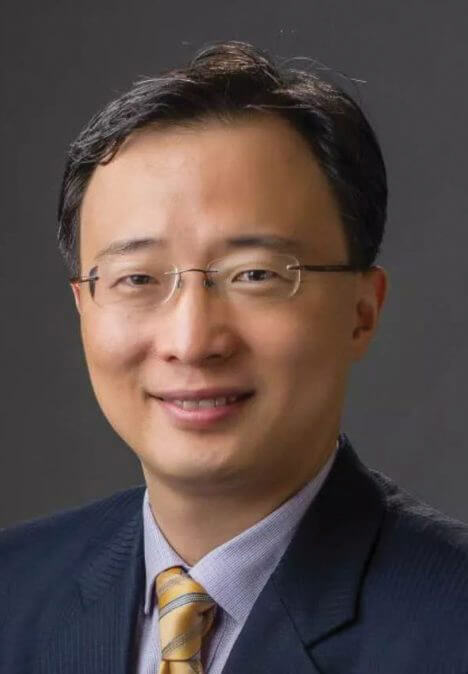 Renowned economist Shen Jianguang shares his predictions for the Chinese economy in 2019.
A new year is a time for fresh starts and new beginnings. At least, that is what policymakers in Beijing will be hoping. The second half of 2018 produced an avalanche of negative headlines on the economy as a domestic deleveraging drive and the intensifying trade war with the United States slowed growth and undermined confidence.
Will these headwinds continue battering the Chinese economy this year, or will Beijing be able to engineer a recovery? There are few people better placed to answer this question than Shen Jianguang. Currently Chief Economist at JD Digits, the leading data and technology firm spun off from e-commerce giant JD.com, Shen is one of China's most respected economic analysts. His career has included stints at the European Central Bank, International Monetary Fund and OECD, as well as China International Capital Corporation and Mizuho Securities.
In this interview, Shen explains that analysts are right to be concerned about the health of China's economy, but that many are not paying attention to the greatest risk of all.
How would you describe the overall state of the economy in early 2019?
I think the Chinese economy is facing serious challenges. In 2018, there was an external shock, which was the China-United States trade war. Domestically, the deleveraging policy resulted in overtightening in the financial system. On top of that, there was also a severe antipollution campaign, which has created challenges for many small- and medium-sized companies.
Which of these factors has had the greatest impact on the economy: the trade war or the domestic policies?
Primarily it has been the domestic factors that have weighed on the economy. Despite the trade war, if you look at the hard data, Chinese exports to the United States have increased faster in 2018 than in the previous year. So, the impact of the trade war has been more psychological than anything else.
Of course, 2019 will probably be more challenging than 2018, because a lot of companies have been afraid of the impact of the trade war and have tried to avoid the 25% tariffs [in September, the US government introduced 10% tariffs on $200 billion of Chinese imports and said duties would increase to 25% on January 1, though this move has been put on hold while Washington and Beijing negotiate a deal], and have been frontloading their products for the US market. This will have an impact on firms in 2019, even if the 25% tariffs do not go ahead.
On the other hand, domestic factors, such as the deleveraging and the shutdown of polluting companies, have had a much larger impact on business sentiment and the overall economy. Profit levels in the private sector have dropped significantly, and confidence weakened in the third quarter. I am working for JD Digits, which is associated with the e-commerce firm JD.com, so I see a lot of big data on consumption. Looking at this data, it is clear that consumption has weakened since the third quarter.
If the US were to raise tariffs on $200 billion of Chinese goods to 25% as it has threatened to do, what impact would that have on the economy?
I think the impact would be profoundly serious and I suspect that is the reason behind the change in Beijing's stance toward trying to reach an agreement with the US. I did a study on how the performance of Chinese exporters had been affected by the 25% US tariffs on $50 billion of goods [which were announced in June and took effect in August], and I saw a sharp decline in the growth rate of their business with the US.
I think that is the reason why the Chinese government has tried everything to avoid that happening. But I think the Trump administration also understands that these tariffs will also have a significant impact on US consumers. In some sectors that would be affected, such as furniture, China accounts for around 50% of US imports.
As you mentioned, possibly the most important factor influencing the economy in 2018 was Beijing's deleveraging drive. How did this policy come about, and how has it impacted the economy?
The deleveraging drive was primarily focused on shadow banking. In China, shadow banking is a huge sector. Estimates vary, but most put the size of the market at around RMB 100 trillion ($14.5 trillion). The bank wealth management products alone are worth around RMB 30 trillion.
The deleveraging drive led to a sharp contraction in the shadow banking sector and that dealt a serious shock to private firms, especially small- and medium-sized businesses, as they heavily relied on lending from shadow banking channels. Deleveraging also resulted in a sharp decline in the stock market, which had a further impact on many private companies that had mortgaged their shares. Those companies were forced to sell their shareholdings, causing a chain reaction on stock prices.
The main impact of the crackdown on shadow banking was felt by SMEs, but consumers also felt the effects due to the decline in the peer-to-peer lending industry.
What role did the peer-to-peer (P2P) lending industry play in the economy?
Consumers mainly used P2P products as a place to store their savings. Online P2P companies generally offered much higher interest rates than banks, so consumers often put their savings there to earn more interest. Normally, P2P companies also act as facilitators by lending to consumers, but in China some P2P companies instead used the money they raised to lend to the corporate sector. Then, when the government tightened liquidity conditions, this caused a wave of bankruptcies among those P2P firms. Nearly 2,000 P2P companies went bankrupt or closed down. A lot of consumers lost their savings, and this had an impact on consumption as well. That is one of the main reasons why the economy is so weak right now.
What will happen with regard to the deleveraging drive in 2019?
I think the deleveraging campaign has already ended. Yi Gang, Governor of the People's Bank of China, announced in October that the country's debt levels have stabilized and the Chinese government has made no mention of more deleveraging in recent statements. Instead, they have introduced cuts to banks' reserve requirement ratios (RRR) and reduced the seven-day repo rates. We also know that overall interest rates have been declining. So, in a way monetary easing has started already.
The government also moved to cut personal income tax rates in October and has pledged to introduce more tax cuts. In 2019, policies should be very accommodative. But this is unlikely to be enough to revive growth in the short term because it will take time for these policies to work through the economy.
How far do you expect Beijing to go in terms of introducing stimulus measures to boost growth in 2019?
Stimulus measures may improve things a bit, but my main worry for 2019 is not deleveraging or the trade war, but a liquidity trap, just as happened to Japan in the 1990s. The Bank of Japan at that time had accommodative policies and even undertook some quantitative easing (QE), but businesses still struggled to borrow, and banks were reluctant to lend. So, I think this could be a risk for China in 2019.
Beijing has introduced several measures designed to boost lending to the private sector. What more does the government need to do to avoid a liquidity trap?
I think the impact of the current policies will be limited. The key is not monetary policy, but furthering structural reform. For example, whether the government can really ensure equal treatment for state-owned enterprises (SOEs) and private companies. The banks are always willing to lend to SOEs. So, rather than just urge banks to lend more to the private sector, the government should treat SOEs and private firms equally. This is what PBOC Government Yi Gang meant when referring to "competitive neutrality."
The US has also been pushing China to introduce structural reforms removing special treatment for SOEs. How far will Beijing be willing to go in this regard?
The Chinese leader recently gave a speech at an event celebrating the 40th anniversary of the reform and opening up era. Judging from that speech, I am more optimistic regarding the "opening up" side than the "reform" side. The government already expressed willingness to open the financial sector more to foreign institutions. Regarding reforms such as SOE and land reforms, I saw few signs from that speech that large moves in these areas are imminent.
There have been quite a lot of negative news stories about China's economy in recent months. Are there any positive trends that are going underreported? 
First of all, I expect that the growth rate will slow down in 2019, but I believe that even a 6% growth rate is good enough. Even if it goes down to 5%, so what? That would still be among the highest in the world, in the world's second largest economy. I think pursuing a high growth rate would be dangerous.
I think there are two positive signs going into 2019. The first is that the trade war with the United States will probably be resolved. I believe that the negotiations will bear fruit and the two sides will reach an agreement. I don't think the extra 25% tariffs will be introduced. That would remove a lot of uncertainty from Chinese exporters. Secondly, the introduction of more accommodative policies will mitigate a lot of pain in the economy.
You mentioned that consumption slowed during the second half of 2018. What has been driving this slowdown?
Firstly, there has been a general slowdown in the economy, which has resulted in a slowdown in income growth. Secondly, there is the wealth effect: the decline in stock prices and stagnation in the housing market.
Do you expect consumption to continue to drag in 2019?
I think the overall trend is downward. There has been quite a fast decline in the growth rate. In September, the growth rate of retail sales was 9.2%, but by November it had fallen to 8.1%. Reviving the economy will take at least six months, or two quarters. The government has already started this shift toward accommodative policies.
There has been a slowdown in property sales in many cities. What developments can we expect in the real estate market in 2019?
The policy appears still to be not to allow property prices to fall further. I think it is also quite clear that the Chinese government has concluded that there is a huge bubble in the property market. That's why they have this policy of not allowing prices to decreasing any more. But I think the pain in the market will continue; I don't see a recovery next year. It will probably remain stagnant.
What will be main focus for China's policymakers this year?
I think the number one issue will be reaching an agreement with the US regarding the trade dispute. Of course, even though I see these negotiations ultimately being successful, it will still take a lot of effort from the Chinese side. Second, will be reviving the economy through tax cuts.
You may also like
Sir Vince Cable, former UK Secretary of State for Business, Innovation and Skills, discusses how China's relationship with the UK has.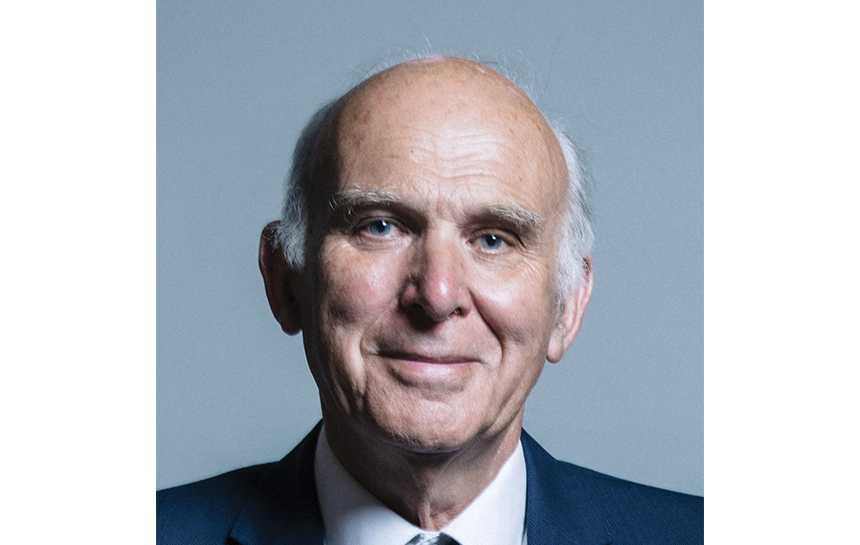 | Mar. 6 2023