Share

Q2 2018 China Data: Stats You Should Know


The other trade deficit
China posted its first overall quarterly current account deficit in 17 years in the first quarter of 2018 as growth in imports continues to outpace exports.
Bonding with global investors
The value of Chinese domestic bonds held by overseas institutions has increased 68% in the past year. Nearly 6% of Chinese government bonds are now held by foreign investors.
A paucity of pilots
China will need to hire 110,000 pilots by 2035 to staff its booming aviation industry. The problem is that there is already a global shortage of pilots. Salaries for foreign pilots have nearly tripled in China over the past decade.
Domestic cars in the driving seat
Even if China lowers car import tariffs from 25% to 10%, a boom in foreign car sales is unlikely. Most imports would still cost over 20% more than their made-in-China equivalents, and only 14% of Chinese consumers would be willing to pay that premium.
A coffee war is brewing
Beijing coffee startup Luckin Coffee aims to roast rivals Starbucks and Costa by opening 500 cafes in China by June. The average Chinese consumes just four cups of coffee a year, compared to 400 for Americans, but this is rising fast.
Music to Chinese lawyers' ears
The number of lawsuits related to online music streaming in China leaped from 20 in 2014 to 535 in 2016 as providers try to enforce exclusive deals with artists. Over 30 million people now pay to stream music in China.
Wind power soars
China's wind power generation has risen 40% year-on-year in 2018 even as regulators clamp down on useless wind farms. Just over 8.5% of China's wind power was wasted last year down from 16.5% in 2016.
Where's Warren?
More than 5,000 Chinese visitors traveled to Omaha, Nebraska for this year's shareholder meeting of Berkshire Hathaway. Warren Buffet is a huge star in China, where his face appears on bottles of Cherry Coke.
Tanking tech stocks
The share prices of the 21 Chinese tech companies that went public in 2017 have since falled 20% below the IPO price on average. The worst performers have been fintech firms Qudian and PPDAI.
Luxury loos
China plans to build or upgrade 64,000 public toilets by 2020 as part of its "toilet revolution". But some cities have been reprimanded for building "five-star toilets", with Chongqing spending RMB 1 million ($160,000) on one facility.
No disabled access
Only 6.5% of China's 85 million disabled citizens are employed, far below the average in developed economies. This is despite Chinese law requiring companies to reserve 1.5% of positions for disabled people.
You may also like
Baijiu has been an integral part of Chinese culture for centuries, but manufacturers need to attract a new generation to the drink.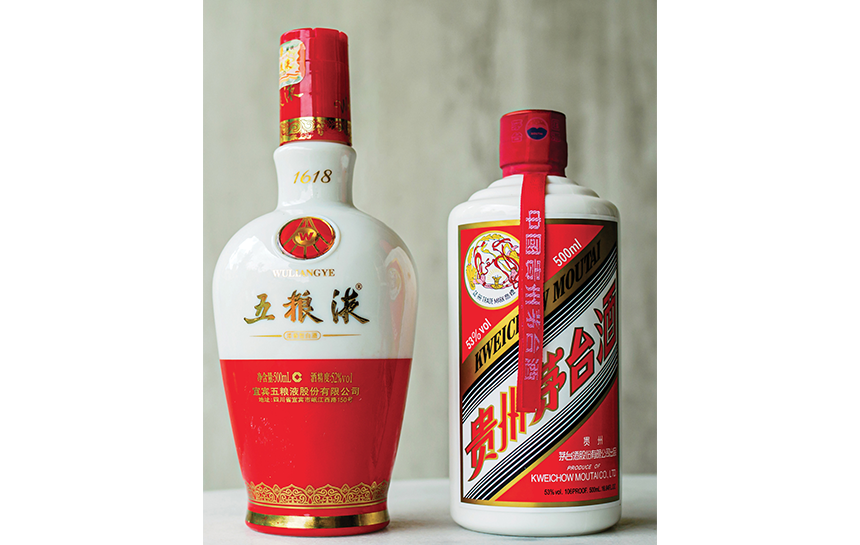 | Mar. 7 2023