Share

Ioana Kraft on European Dreams and Chinese Realities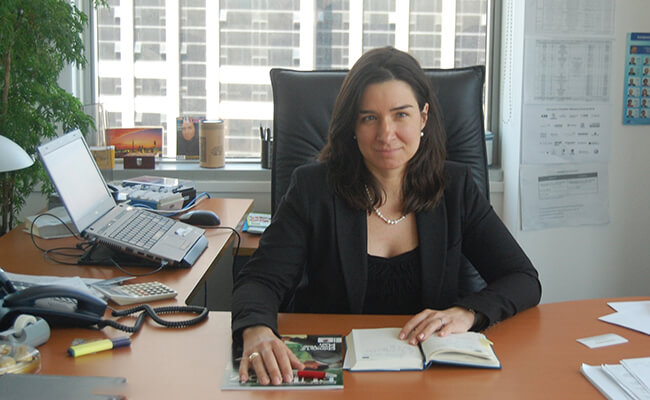 Ioana Kraft, General Manager of the European Union Chamber of Commerce in Shanghai, explains the challenges and opportunities European businesses face in China
Ioana Kraft began her career in international law, and moved to China 14 years ago. Since 2009, she has been the General Manager of the European Union Chamber of Commerce's Shanghai chapter, working tirelessly to promote the interests of European businesses operating in eastern China.
As she tells CKGSB Knowledge, this role has never been more important.
Q. You've been working with the EU Chamber of Commerce in Shanghai for a decade. How has the business environment for European businesses changed during your time here?
A. In 2014, we made headlines internationally when almost half of our members stated in our annual Business Confidence Survey that the golden age for multinationals in China was over, and this is a sentiment that hasn't really been reversed since. In our Business Confidence Survey 2017, nearly 50% of member companies report that conducting business in China became more difficult in 2016. You also have external findings like the World Bank's ranking of China, which puts it at around 78th place out of 183 countries in terms of ease of doing business. This reflects the reality of doing business in China and how it ranks globally.
Q. There has been a big drop in European investment in China over the last 18 months. What are the biggest factors causing this, and do you think this trend will continue?
A. I think that European businesses are responding to a mix of challenges and opportunities that the Chinese market still has, and one of the most significant ways they're reacting to it is they're investing less. Chinese investment into the EU leaped 77% to about €35 billion in 2016; at the same time, European investment into China dropped 23% to €8 billion only.
We're always asked 'is it the general trend that European companies don't invest?' But if you look at the EU investment into the United States, it was $277 billion in 2016, so this indicates that there's not a loss of appetite in global markets in the EU. The main issues we're always stressing are market access and reciprocal treatment—that's what is needed for this trend to change.
Q. A big part of this is the Made in China 2025 or the China Manufacturing 2025 strategy. What impact is that having on European businesses now and what do you think the impact will be over the next 10 years?
A. I think there's lots of issues with this policy, and I think that if we look at European businesses, we have recommended that they have to align with the long-term plans and with China's industrial upgrade, and they have to keep innovating to stay ahead and continue to monitor the state of mergers and acquisitions. 
Q. Which sectors are currently offering the best opportunities for European companies in China, and in which sectors are foreign businesses struggling the most?
A. Some sectors are better than others, and I have go back to our Business Confidence Survey again. Half or more of the respondents in both the hospitality and environment sectors report either significant or some opening. This shows that major improvements are possible when authorities make them a priority.
At the end of this scale, the operational challenges faced by law firms are plain to see, where only 15% report some opening. It is also not a surprise that members in financial services, which face severe market access restrictions, are particularly hard hit. Others are transportation, logistics and distribution.
There are industries where there are opportunities, but again, regulatory challenges lead to companies missing out on these opportunities.
If we look at the survey, overall there are three top barriers that European business face, which are administrative issues, rules and regulations and the unpredictability of the environment. They are not a mere inconvenience: they are real hurdles. We had 45% of respondents say that they had missed out on business opportunities as a result of regulatory obstacles.
Q. How do you view China's role in globalization today?
A. President Xi Jinping has made several big speeches saying that China wants to take a larger role in leading the next phase of globalization. Obviously, we welcome these statements, but we will still have to see how this plan will unfold in reality. China's the world's second biggest economy and it's really time for China to step up and assume its role as a responsible stakeholder on the global stage.
China's doing that through its own initiatives like the Belt and Road Initiative and the multilateral development banks like the Asian Infrastructure Investment Bank and the New Development Bank. But I think we would also like China to work more in established fora on which the global trading system is built, rather than creating new initiatives.
Q. How reciprocal do you think China is at the moment in its dealings with Europe on trade and investment?
A. Over the past few years, we've seen more and more European stakeholders come forward with demands for reciprocal treatment for companies in the Chinese market. We think that's an appropriate demand and something that should be taken into consideration in negotiating the new Comprehensive Agreement on Investment. The treatment is obviously not reciprocal and I think more and more voices are saying that. A few years ago, people didn't dare to use this word, as it has kind of a negative connotation, saying: 'Well, if you don't open, we close.' But that's not what we say. We want, basically, reciprocity in openness.
Q. Europe is currently considering tightening oversight of Chinese investment into Europe based on national security concerns. How much should this concern European businesses?
A. I think you're talking about the national security of EU member states and their sovereign territory, and that's a crucial point. The foreign direct investment screening mechanism that EU Commission President Juncker proposed in his State of the Union address is something that has come as a reaction to many acquisitions by foreign state-affiliated corporate groups in Europe in recent years.
A proposed screening mechanism like that would be impartial to any non-EU nation investment, it's not directed against China, and it will also rest on the subsidiarity principle which says that the ultimate decision on whether or not an investment can take place is in the hands of the sovereign member state government. We think that such a screening mechanism is important and we agree with the European Commission in this respect, that it should be impartial and transparent.
Q. The US also recently begun placing more emphasis on scrutinizing investments. Why hasn't this kind of screening mechanism been introduced before? Is it because China's behavior has changed?
A. Well, America has blocked quite a few acquisitions and Europe did not have that… It existed at a member-state level. The nature of the acquisitions has changed. Before, we had a few big-name acquisitions like Volvo, but these were commercial acquisitions that made commercial sense. But some of the acquisitions in the recent two years were really very strategic—it was clear that they were going after the technology, which is much more worrying. And there was the assumption that there were state-led or state-affiliated groups who were acquiring technology. So that ties into China Manufacturing 2025.
Q. What are the Chamber's biggest priorities in its discussions with China in 2018?
A. Our biggest and overarching priority is to continue our advocacy for a timely conclusion of the EU-China Comprehensive Agreement on Investment negotiations. We think that this is the biggest trade-related opportunity for Europe on the table right now. A successfully concluded agreement would be a win for European businesses, and we are looking to advocate for the pace of negotiations to be increased.
You may also like
Sir Vince Cable, former UK Secretary of State for Business, Innovation and Skills, discusses how China's relationship with the UK has.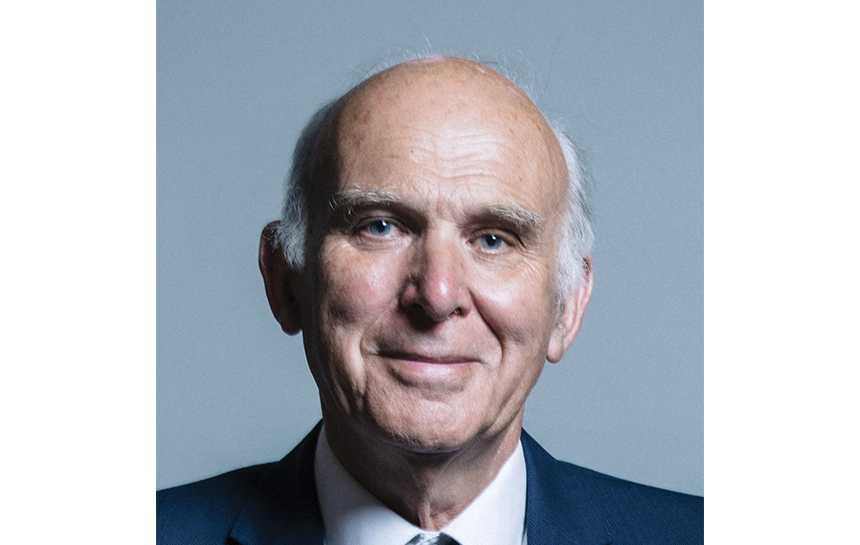 | Mar. 6 2023