Share

Not A Hollywood Ending: Are Hollywood films losing luster in China?
Hollywood is making more money in China's booming film market than ever. But US productions are losing market share to domestic rivals with bigger budgets, sharper scripts—and government backing
It is a scene to warm the hearts of Hollywood executives. Friday night in the trendy Sanlitun shopping district in Beijing, and the movie theater is heaving with people eager to escape the stifling August humidity and enjoy the latest summer blockbuster.
The film is The Meg, a US-China co-production about a giant shark causing chaos at an offshore research station, and it stars British action star Jason Statham and Chinese actress Li Bingbing.
Movies like The Meg are the great white hope of the American film industry, a joint production with a Chinese studio that beat the odds and succeeded on both sides of the Pacific. The film grossed $45 million in North America and $50 million in China on its opening weekend.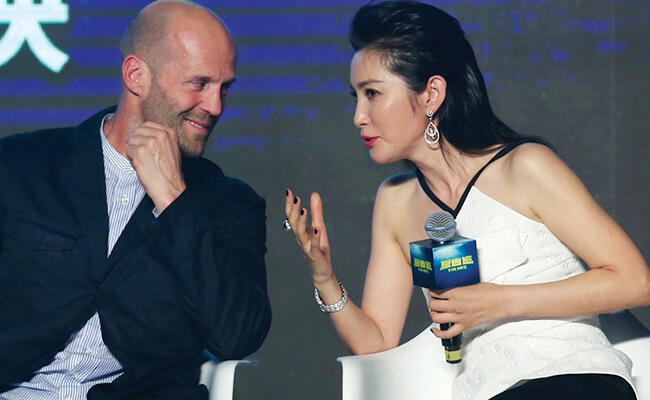 Learning how to please mainland audiences without alienating moviegoers in the United States is becoming important for Hollywood as box office receipts stagnate in its home market but explode in China. Quarterly ticket revenues in China surpassed those in North America for the first time ever in the first three months of 2018, with Chinese cinemas netting $3.15 billion compared to $2.85 billion in Canada and the US.
Those figures were boosted by massive takings during the Lunar New Year holiday, always a peak time for Chinese cinemas, but China could become the world's largest film market in whole-year terms as early as next year.
There are now more cinema screens in China than the US, with the number of Chinese screens doubling from 20,000 to 40,900 between 2013 and 2016. But there are still only 23 screens per million people compared to 125 in America, according to researchers IHS Markit, suggesting huge potential for further growth.
Hollywood studios are already looking to China as their primary market in some cases, according to Ben Fritz, author of The Big Picture: The Fight for the Future of Movies.
"Most big-budget Hollywood films are made with the goal of making significant money in China," Fritz says. "Some films—such as The Meg, Skyscraper and Rampage—are even produced with the goal of earning most of their money in China."
For many studio executives, China has become the final hope for projects that have bombed at home. Warcraft, the 2016 video game adaptation, made only a quarter of its $160 million production budget in the US but grossed over $200 million in China. Many other recent releases, from action movie The Fate of the Furious to animal flick A Dog's Purpose, have performed better in China than North America.
But there are also signs that Hollywood should avoid taking this success for granted. Though US movies are making more money in China than ever, with total revenues reaching a record $3.2 billion in 2017, they are increasingly being outgunned by domestic productions.
While Marvel Studio's Black Panther generated over $100 million in China after its March release, Operation Red Sea, an action movie about Chinese troops stationed in Yemen that debuted the same month, grossed $579 million. This year has also seen a string of other domestic successes including Detective Chinatown 2 ($541 million), Dying to Survive ($451 million), Hello Mr. Billionaire ($367 million) and Monster Hunt 2 ($356 million). In fact, of China's ten all-time highest-grossing movies, five are domestic films released since 2017.
Chinese studios are still capable of producing flops, such as Asura, the most expensive domestic production ever, which was pulled from cinemas in July after only three days. But overall the swing toward made-in-China movies is clear. Though Hollywood's share of the Chinese box office held steady at 40% in 2017, it is likely to decline this year. Foreign movies only generated 40% of total revenues during the first six months of 2018, down from 60% last year.
Changing Fortunes
This is a far cry from the start of the decade when American bullishness about the Chinese film market was high. When the James Cameron epic Avatar was released in 2011, it grossed $195 million in China, nearly double the record for a domestic movie at the time.
Hollywood was then regularly accounting for over 50% of total box office revenues in the mainland, despite China's strict quota on foreign movies limiting the number of releases to 20 per year. Optimism soared further in 2012 when China raised the quota to 34. Yet, in the following years, the domestic film industry gained ground. The key to this success has been a rapid rise in standards.
"Before, there were a couple of critically acclaimed directors, like Zhang Yimou, but it was generally acknowledged that China's film industry wasn't competitive with Hollywood," says Andy Mok, a lecturer on American filmmaking at Chinese universities.
The restrictions on foreign movies gave the Chinese industry space to develop without being crushed by competition from Hollywood. In this, China learned from the experiences of its neighbors. Taiwan opened up its film market and saw its domestic industry collapse, with foreign movies now taking up to 95% of box office revenues. But South Korea still has a thriving film and television industry that has benefited from strict quotas on US imports.
"The improvements have mostly been technical," says Mok. "The whole ecosystem of scriptwriters, producers, directors, actors and post-production has really come a long way in the past ten years."
An industry shakeout has also helped talent rise to the top, according to Joan Xu, a Beijing-based screenwriter.
"Three years ago, it was stupid money [flowing around China's movie business]," says Xu. "There were a lot of young production companies who weren't experienced. A lot have now gone and it's clearer who has the actual experience."
Chinese movies were once notorious for focusing on special effects rather than storylines, but this perception is shifting as more studios commission scripts that tap into Chinese socio-cultural realities. The best recent example of this is Dying to Survive, a gritty tale of a small-town drugstore owner that became an unexpected hit in June. The film's success even led Premier Li Keqiang to promise to do more to make cheap medicine more easily available to Chinese patients.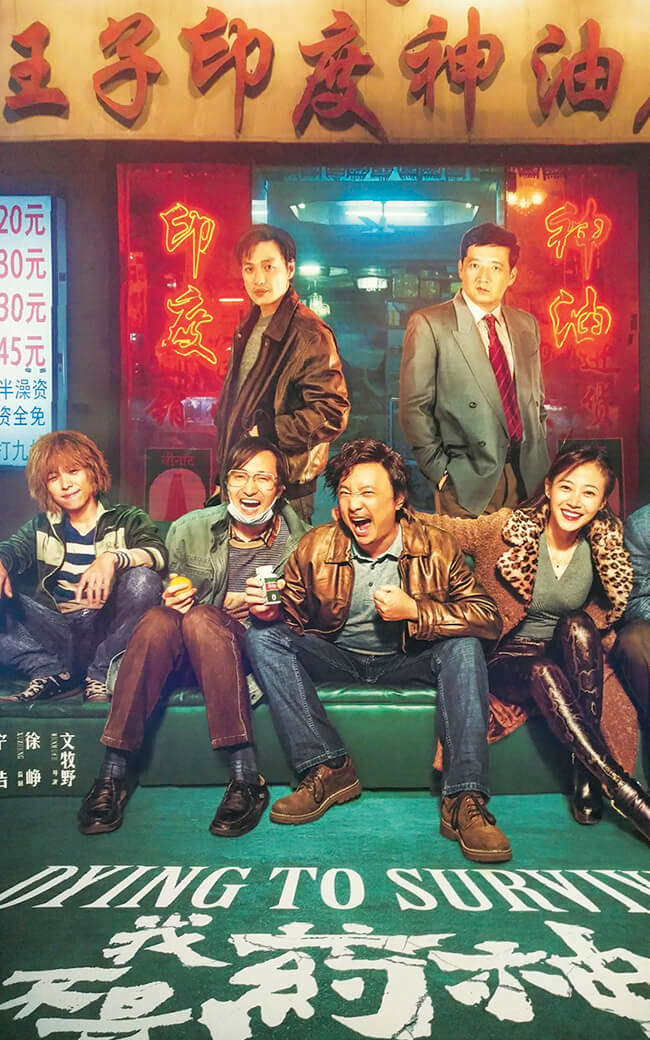 Domestic movies have also been buoyed by the massive build-out of cinemas across China's smaller cities, where moviegoers tend to find local productions more relatable. Theaters in third-tier cities and towns accounted for 43% of total box office revenues in the first half of the year, according to data from investment firm Tianfeng Securities.
"Domestic companies have definitely done a better job at catering to audiences in the smaller cities," says Charlie Coker, Managing Director at Dasym, an investment group that focuses on media co-productions in China.
New Storylines
Foreign studios are trying everything to appeal to Chinese audiences. George Ding, a Chinese-American screenwriter who moved to Los Angeles from Beijing, says that he is constantly sought after for advice.
"American producers working on stuff often want a Chinese pass on it—'how does this play with Chinese audiences? Is it Chinese enough? Can this character be Chinese?'" he says.
Blockbusters now routinely feature Chinese actors. Iron Man 3 even shot an extra scene featuring starlet Fan Bingbing especially for the Chinese market. But such ham-fisted efforts often provoke groans among Chinese moviegoers.
According to Cristiano Bortone, Managing Director of Bridging the Dragon, an association connecting European and Chinese film professionals, film companies from the West are realizing they need a deeper appreciation of Chinese tastes.
"There is more understanding that one has to put effort into expressing what resonates with Chinese viewers," says Bortone. "Stories need to address local themes and concerns."
For some, the answer is to keep things simple. The best-performing Hollywood products in China in recent years have been action movies with easy-to-follow plots, including The Fast and the Furious and Transformers franchises.
Donnie Yen, the Hong Kong actor, made a similar point when he contrasted the success of Marvel to the toils of Star Wars in the Middle Kingdom. "Chinese audiences didn't grow up with Star Wars so unfortunately it didn't work," Yen said in a recent interview. "Marvel is a lot easier to understand."
Hollywood also hopes to gain greater market share by convincing China to loosen its market restrictions. There was growing confidence in the US that the two sides were close to agreeing a deal raising China's foreign movie quota to as high as 50 and addressing other issues like "blackout" periods, when cinemas only screen domestic features.
But a US-China trade war could lead to the opposite scenario, with American films facing even tougher barriers. "Film quotas are exactly the kind of target the Chinese would threaten in response to [US] tariffs—China prefers smaller but high-profile targets," said Derek Scissors, a resident scholar at the American Enterprise Institute, in a recent interview with Variety.
Chinese regulators could allow movies from other markets, such as Europe and India, to take up more slots in the foreign movie quota at Hollywood's expense. Beijing's hand has been strengthened by the increasing popularity of Bollywood movies. The comedy Dangal grossed an astonishing $180 million in China last year, double the amount it made in India.
Double-Bill
These pressures are likely to make Chinese co-productions like The Meg even more important for Hollywood. Co-productions are not subject to the foreign movie quota, and so offer a way round any market tightening.
Co-productions have had a mixed record during their short history. Enthusiasm waned following the 2016 release of The Great Wall, a big-budget project directed by Zhang Yimou and starring Matt Damon. The movie was profitable but considered a failure in both the US and China. But the success of Kung Fu Panda 3 and The Meg have rekindled studios' interest.
"I think there will be more co-productions after the success of The Meg," says Fritz. "American studios are aware that local productions are succeeding more frequently than they used to, and one way they are adapting is looking for opportunities to produce films in partnership with Chinese companies."
Finding the right blend of the two cultures is not easy. But Hollywood and the Chinese studios are getting closer as both sides seek to learn from each other, as Josh Linder, organizer of the Beijing Indie Short Film Festival, emphasizes.
"I expect we'll see more Chinese studios shooting abroad, using established Hollywood crews on films made exclusively for mainland China and adapting proven Hollywood scripts for the Chinese market with exclusively Chinese casts," says Linder.
"Globally, successful films are collaborative efforts that require the participation of companies based in countries all over the world."
You may also like
China is consuming more coffee than ever before and is on track to become one of the largest markets.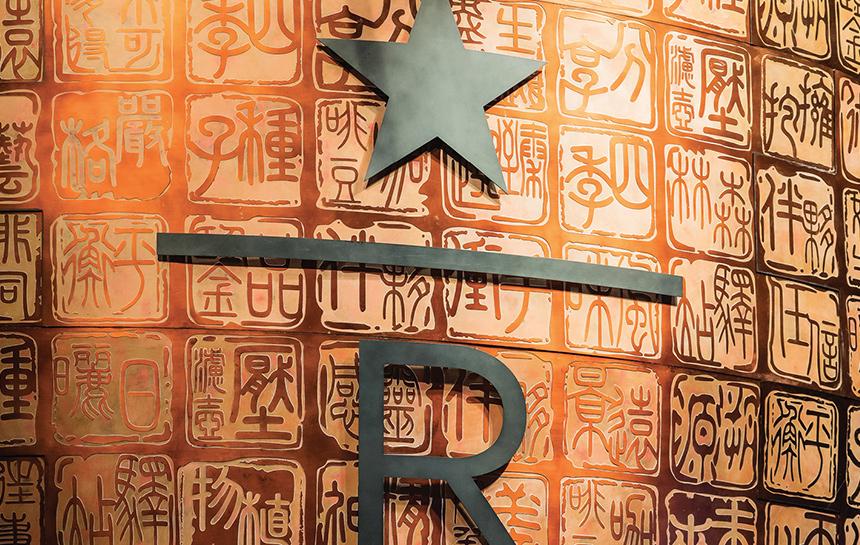 | May. 4 2023