Share

Will Fosun Group Become Another Berkshire Hathaway?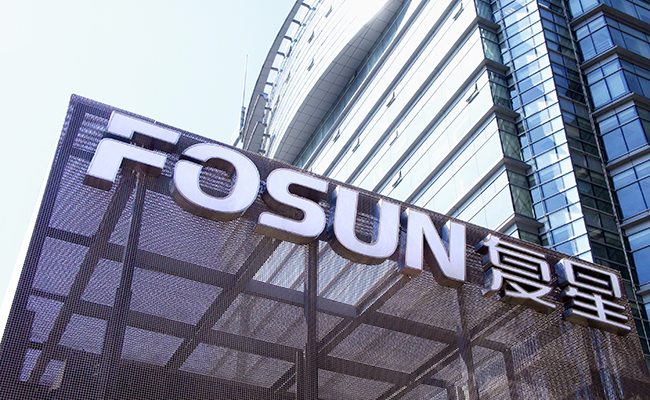 It's not easy to define Fosun Group, currently the largest private conglomerate in China.
Twenty-four years ago it started as a small consulting firm in Shanghai, and then it grew to become a property developer. Later it forayed into pharmaceutical products. Next, it expanded into trading in mineral products, retailing and insurance.
Now the Fosun Group, with total assets of over RMB 405 billion, controls the most number of listed companies in China. It owns five listed companies in the Chinese mainland and has stakes in 20 others. It also has four subsidiaries listed in the Hong Kong Stock Exchange and has invested in other Nasdaq-listed companies like tech giant Sina, video sharing platform Youku and film company Bona.
In recent years, Fosun Group became known to more people as it started a buying spree: Greek fashion brand Folli Follie, French resort company Club Med and foreign insurance companies like Portugal's largest insurance group Caixa Seguros.
Guo Guangchang, 49, chairman of Fosun Group, claims to be a student or 'apprentice' of Warren Buffet. Fosun aims at becoming a "premium insurance-oriented investment group with a focus on China's growth momentum".
Adhering to its "insurance + investment" strategy, Fosun Group has spent over $4.3 billion buying stock equity of overseas insurers between 2014 and 2015 and it now controls six insurance groups.
Guo said in 2011 that the company would become China's Berkshire Hathaway in five to 10 years. Now that five years have gone by, how far is the company from that goal? To answer that, we have to first understand what kind of company Fosun is.
Perfect Timing
In 1992, Guo quit his job at Fudan University and founded a consulting firm called Guangxin, later renamed as Fosun, with three friends also from Fudan. The registration fund was RMB 100,000.
Fosun Group was among the first batch of entrepreneurs inspired by late Chinese leader Deng Xiaoping's speech about Reform and Opening Up during his famous tour to South China in 1992, when the Chinese market economy had just started to grow.
At that time, few consulting firms could give marketing advice to foreign companies, which were just permitted to enter the Chinese market after waiting for a long time. By taking initiatives, Fosun signed several big contracts and its revenue reached RMB 1 million within one year.
But Guo soon noticed that more companies had started to provide consulting services and profits were shrinking, so he gave it up and moved to selling property.
In the 1990s, as government and enterprises gradually stopped allocating free apartments to their employees, many Chinese people needed to buy their own apartments and some even started to invest in property.
When it comes to selling houses, the common practice was to erect a notice in front of a building to tell people it's for sale. Guo did something different—posting ads in newspapers, selling apartments to individuals rather than companies and focusing on people returning to China from abroad. Not long after, the company made its first RMB 10 million.
Looking at the evolution of Fosun, some people say the company is an opportunist, and others say it's always able to keep up with the Chinese economy's growth and policy changes.
Fosun Group did not stop with selling property. It moved into the medical industry. Just like property, the medical sector had just been opened to private companies.
In 1994, Guo's team set up a subsidiary—Fosun Pharmacy—and spent all the RMB 10 million it had made in selling property to develop a DNA reagent to diagnose the hepatitis-B virus, which was quite common in Chinese people. The DNA reagent provided a quick and convenient way to detect it.
With this product, Fosun laid the foundation for its forays into pharmacy and its revenue hit the RMB 100 million mark for the first time.
One of the important reasons Fosun was able to develop in medical industry is Wang Qunbin, one of the four founders and a biology research fellow who used to work in Fudan University's research center for genetic studies. He led the team to develop the DNA reagent and later continued to work with Fudan University to develop many more products. With his professional knowledge and insights of medical industry, Fosun Pharmacy continued to scale.
The company raised RMB 350 million through an IPO on the Shanghai stock exchange in 1998, a time when China's economic reforms deepened and Fosun, with accumulated resources and capital from property developments and pharmaceuticals, seized the right timing to expand.
Riding the SOE Reform Wave
"Without participating in the state-owned enterprise (SOE) reform—buying their shares, acquiring equity and doing pre-IPO investments, Fosun would not be able to scale," says Zou Weiguo, Director of the Finance Research Institute of People's Daily Online.
In the 1990s, many SOEs were being held back by antiquated management structures that were at odds with the challenges of a growing market economy. Faced with the limitations of being an SOE in a fast changing market, they started to privatize, looking for investments from private companies.
Between 1998 and 2008, Fosun Pharmacy invested in over 30 companies, mostly SOEs, including chain drugstores, traditional Chinese medicine (TCM) and bio-pharmaceutical companies and medical equipment manufacturers.
"These companies have a long history and a good reputation, which are valuable intangible assets," says Zou.
"Both governments and SOEs want private capital to inject new energy. Fosun gradually controlled many pharmaceutical companies with good products, core technology and the complete production chain," Zou adds.
Zou gives the example of Sino-Pharm Group. By acquiring 29.9% shares of China's largest pharmaceutical distributor with 1,700 retail stores nationwide, Fosun was able to bring it into its camp.
"Gradually Fosun Pharmacy has transformed itself into a platform, where producers can find retailers and distributors can connect to suppliers. The companies under Fosun's camp can support each other," says Zou.
Riding high on SOE reforms. Fosun Group got a foothold in other industries as well.
In retail, Fosun Group acquired 20% of Yuyuan Tourism Mart's shares in 2002. Again, Yuyuan has a very good reputation. It owns a variety of department stores and traditional jewelry shops and also property rights of the tourism compound near Shanghai's historical Yuyuan Garden.
Plus, through Yuyuan, Fosun Group also indirectly controls 20% shares of Zhaojin Mining, a gold mining developer.
For steel, it has acquired 60% of Nanjing Iron & Steel Group and 25% of Tianjin Dragon Steel Industrial Company. In the mining business, it acquired 54% of Hainan Mining in 2007 as a part of the SOE reform in Hainan Province.
Those investments turned to be worthwhile. By 2007, over 70% of the group's profit was generated through its mining and steel business and the rest was from property and pharmaceuticals.
Inevitable Transition?
However, after 2008, development in traditional industries like steel and mining slowed down and that's when Fosun Group accelerated its exploration in international markets.
According to Fosun's 2015 financial summary, the total loss incurred by its steel and mineral businesses is RMB 1.3 billion. The group's net profit is RMB 8 billion, up by 17% compared to 2014. However, if you don't count the steel and mineral business, the increase is 37.6%.
Shen Meng, Executive Director of Chanson & Co, a Hong Kong-based investment banking firm specializing in cross-border M&A, says that Fosun knows the group's expansion cannot be done solely on the basis of its own assets and bank loans anymore, especially when its own assets, like property, are undergoing many potential risks due to China's slowing economy.
"Fosun wants to learn from Berkshire Hathaway to have more stable capital to do investment, but on one hand, Fosun has no chance to buy equity in the big insurance companies, which are state-owned and running well, and on the other, it's hard for Fosun to set up a new insurance company due to the strict bar the Chinese government has set for getting an insurance license," says Shen.
Currently Fosun controls six insurance groups in Europe, the Caribbean Region, Hong Kong and mainland China, covering life and property insurance, labor insurance, re-insurance and specialty and casualty insurance.
"European insurance companies are facing the challenge brought by very low interest rates, so it makes sense that Fosun is investing there," says Zhang Yongjun, economist with Beijing-based China Center for International Economic Exchanges.
While acquiring insurance companies, Fosun Group is also participating in the decision-making in terms of investment. For example, after acquiring Portugal's Caixa Seguros, Fosun has started leveraging the group to invest in 14 stocks and bonds in Portugal.
Meanwhile, Fideliade, one subsidiary of Caixa Serguros, spent Euro 1 billion buying Fosun's company bonds and another Euro 337 million investing in Fosun's real estate projects in Japan and Australia.
"Having a subsidiary insurance company to invest in the mother group's property and bonds can diversify the investment structure of the insurance company and lower the leverage rate of the whole group. The disadvantage is if one suffers severe loss, other subsidiaries will be affected," says Zhang.
"Fosun has in the past two decades shown its capability of working with the government and accumulated rich connections, but whether those could be used in overseas operations remains in question. Although Fosun has spent a lot acquiring a lot, I won't say that all the insurers it invested in have performed well," says Shen.
In a June report by the China Insurance Regulatory Commission (CIRC), Pramerica-Fosun Life Insurance, with 50% equity held by Fosun, only generated RMB 42 million as premium income in the first five months of 2016, down 40% compared to the same period last year. The premium income is among the lowest in Chinese insurers.
The other bad news for the company is that, in an evaluation by CIRC on how insurers handle complaints, Pramerica ranked the last, compared to its first rank in 2015.
Apart from insurance, Fosun Group invested in areas that were completely different compared to its domestic business: fashion (Folli Follie), entertainment (Cirque du Soleil), tourism (Club Med) and the film industry (Studio 8). In the most recent case, it acquired IRO, a French fashion clothing company.
Fosun International's latest acquisition is British football club Wolverhampton Wanderers. Acquired at the cost of $59 million, Wolverhampton Wanderers is at best a second-tier football club but Jeff Shi, the Fosun executive leading the deal, says they will take it back to the premier league, which houses UK's 20 best clubs.
Some investors say Fosun's investments are unrelated to its domestic business and with zero experience of running the fashion or film business, it won't be able to make the most of these valuable assets.
But Liang Xinjun, CEO of Fosun, said in an interview in 2012 with CKGSB's case study center that Fosun only invests in companies with clear China strategies and with mature management teams that can stay so that Fosun does not have to create a new team.
According to Liang, Fosun would only ask for one to two seats on the board of company and mainly focus on the company's China strategy, assisting them to explore the consumption market in China, adding that "even if Fosun becomes the largest shareholder, we don't seek to control the whole company."
Money and Politics
In the domestic market, Fosun allegedly maintains a good relationship with local governments that the company has been working with on SOE reform and restructuring. However, in December 2015, CEO Guo suddenly disappeared from public sight.
Although it turned out that Guo was just assisting an investigation of a corruption case allegedly unrelated to Fosun, it still set tongues wagging about Fosun's "political risk".
Guo's short-term disappearance was followed by Fosun terminating a deal, which had been announced one year before, to buy a controlling stake in Phoenix Holdings, an insurance and financial group in Israel.
Local media reported that Guo tried to persuade regulators that the transaction should continue despite his absence when he was "assisting the official investigation".
This detention has also led Moody's to lower Fosun's short-term bond from positive to negative. But in April, after Fosun released its financial summary of 2015, it switched back to a stable outlook.
"The stable outlook reflects Fosun's demonstrated ability to maintain its access to the funding markets and improve its debt maturity profile," says Lina Choi, a Moody's Vice President and Senior Credit Officer, according to a press release.
The company's debt has increased rapidly since it started buying overseas. The debt increased to a worryingly high ratio of 74% in 2014. It managed to lower the liability to 69.3% in 2015. But it is still a concern for investors.
In May 2016, when Standard and Poor's (S&P) Global Ratings revised its ratings outlook on Fosun from "stable" to "negative", it mainly cited the concern of Fosun's high-level debt as the cause of the downgrade.
In response, Guo told media that Fosun's goal is to have reasonable level of debt and "for the company, lower debt level doesn't mean it's running well." He also revealed Fosun has set an internal goal of lowering 0.5% absolute cost of debt.
However S&P also recognizes Fosun's business diversity, saying it would help reduce Fosun's debt level. "Despite the many sectors like healthcare, leisure and oil are yet to make meaningful contributions to revenue."
Apart from the debt risk, people also question if the insurance assets and investments of Fosun could generate profits for the company.
Even though Fosun has been emphasizing to the media that insurance assets account for one-third of its total assets, in its 2015 financial summary, its industrial operations accounted for 45% of the total assets and generated 80% of the company's revenue.
The S&P report also says that it still views Fosun Group as an industrial conglomerate rather than a professional investment institution.
Fosun Group seized the right timing in China's Reform and Opening Up period, and reaped rich rewards. But now those traditional industries that helped Fosun grow are becoming a burden. So it's looking for new ways to sustain its investments.
But as Shen says, Fosun's experience is inked with Chinese characteristics and that may not help it to become another Berkshire Hathaway.
You may also like
The potential for foreign businesses in China's vast e-commerce market is huge, but growth can only be attained strategically.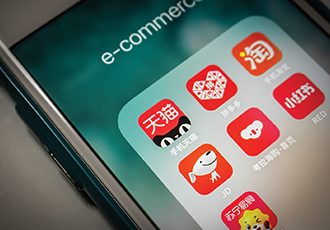 | Feb. 28 2023