Share

Green China
For years, China topped the world's worst environmental rankings, but it is now leading the way towards a greener and more sustainable future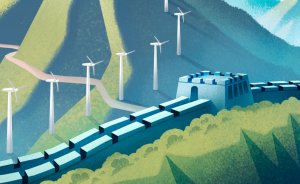 In the winter of 2013, most of northern and eastern China was blanketed in a deadly smog, with Beijing's Air Quality Index (AQI) reaching as high as 993 in mid-January of that year. New York around the same time had an AQI of 19. Slow moving air streams carrying toxic industrial discharge blackened landscapes and choked residents in the biggest cities. It was a pollution event so bad that it was dubbed the "Airpocalypse."
Since then, China's leaders have been on a cleanup mission, introducing initiatives to improve air, soil and water quality, incentivizing the use of green technology, investing heavily in renewable energy and introducing green financial systems such as the world's largest carbon trading scheme. In terms of air pollution in particular, the effect has been remarkable. The skies cities like Beijing and Hangzhou have shed much of their grayscale.
As the United States under President Trump seems to retreat from the global climate battle, China's leader Xi Jinping has instead doubled down on China's commitment to the Paris Agreement emission targets. Xi promised, in a joint statement with France in 2019, to strengthen China's environmental commitment and global governance. So, is China ready to take on the role of global environmental leadership?
Green reversal
For years, China topped the world's worst environmental rankings with pollution being blamed for causing 1.2 million premature deaths in 2010, according to the 2010 Global Burden of Disease Study, published by The Lancet a British medical journal.
Around 500 million people lacked safe drinking water in 2007, and only 1% of the country's 560 million city dwellers at the time breathed air that was safe by European Union standards. But since launching its "war on pollution" in 2014, the government has successfully re-routed the country onto a cleaner path.
Between 2013 and 2017, average concentrations of pollution particle matter PM2.5 dropped by 33% in 74 cities nationwide—improving health conditions and pulling cities like Beijing lower on the world's most polluted lists. A global total of $288 billion was invested into renewable energy in 2018, with China leading investment worldwide for the seventh successive year, spending $91.2 billion, compared to $48.5 billion in the US.
"In 2017, China invested more in renewable energy than the next three global investors put together," says Barbara Finamore, founder of NRDC's China Program and author of Will China Save the Planet? Those are the EU, the United States and Japan. "Even with a cut in subsidies, China invested twice as much in renewable energy than the US."
From a low start, China has created the largest solar program in the world, with one out of every three of the world's solar energy panels now located in the country. Gargantuan solar parks such as that in Tengger Desert in Ningxia, the world's largest, helped China churn out a whopping 130 gigawatts of solar-powered electricity last year. China surpassed its 2020 solar panel targets in 2017, three years ahead of schedule, and is predicted to also overshoot its end-of-decade targets for wind energy.
"China is the global leader in installed capacity and annual generation of renewables," says Yvonne Yujing Liu, an associate at Bloomberg New Energy Finance.
Green technology and green finance have also undergone a rapid evolution, starting with a push into electric vehicles in 2013 and the launch of green bonds—corporate bonds raising money specifically for environmental projects—and green insurance in 2016.
In addition, China has created one of the world's most ambitious afforestation campaigns, with an 80% woodland expansion seen over the past four decades. Around 7.1 million hectares of trees were added last year, and the government is predicting total forest coverage of 26% by 2035.
Efforts to improve the condition of land and water sources have made strides too, though the results are more mixed. "Several years ago, water [pollution] could still be a very serious problem in rural areas," says Chen Lu, a Zhejiang resident and project coordinator for a rural environmental nongovernmental organization. "But now, because of measures implemented by the provincial levels, the water is improving quite rapidly and significantly."
China's overall water quality improved in 2018, with 70% of groundwater samples taken from around the country deemed fit for human use, up from 67.9%, the environment ministry said. Rune Svarverud, a professor of Chinese Studies at the University of Oslo focusing on environmental pollution, notes the remarkable turnaround from the multicolored, chemically-stained rivers of the 1980s and 1990s. But, he says, it is the easily cleaned-up pollution that has been addressed. "Now it's a lot harder." That is particularly evident in the widespread pollution of soil. But new targets aim to make 90% of contaminated farmland safe by the end of 2020.
A climate paradox
The country's green advancements are clear, but ironically, China is also the leader in the burning of coal, consuming around half of all the coal used globally every year. Between 2000 and 2018, its annual carbon emissions nearly tripled, and it now accounts for about 30% of the world's total, according to AP News. The sheer size of China's energy demands has made the switch from coal to renewable energy difficult to balance out.
Use of coal peaked in 2013 after decades of double-digit growth, and then decreased for three years—thereby cutting global CO2 emissions. Since 2017, however, coal usage has risen again. Coal as a share of China's energy mix fell to 59% in 2018, but overall consumption still grew 1%.
"We are witnessing many contradictions in China's energy development," says Kevin Tu, a Beijing-based fellow with the Center on Global Energy Policy at Columbia University. "It's the largest coal market and the largest clean energy market in the world."
China's slowing economy, now with a growth rate of around 6%, will inevitably further hinder the transition to greener energy sources. There will be less money to invest in the development and expansion of renewable energy sources, and policymakers are doubling down on support for coal and other heavy industries—the traditional backbones of the energy system and economy.
Recent media reports and satellite images also indicate that China is building, or planning to build, new coal power plants with a total capacity of 148 gigawatts—nearly equal to the entire coal-power capacity of the European Union—and due to come online within the next few years, according to an analysis by Global Energy Monitor, a San Francisco-based nonprofit.
The growth of the electric vehicle market has made a big splash, with China currently accounting for 45% of all electric cars on the planet and an incredible 98% market share for electric buses, according to Finamore. Homegrown automakers such as BYD and Nio have also spread clean energy transport abroad. BYD has so far exported 50,000 electric buses worldwide and has set up assembly plants in Brazil, Netherlands and the US. China also leads in electric charging infrastructure and battery production, which has brought the price for batteries down by around 85% since 2010. The country's huge domestic market provides strong support for new energy vehicles.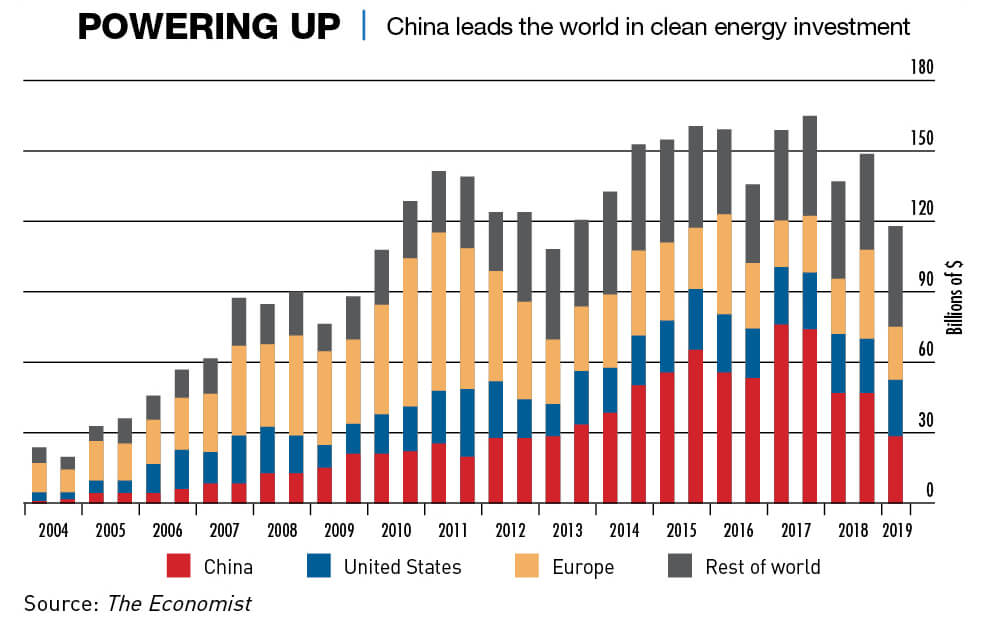 Government efficiency
Since 2014, the state-led cleanup has been swift and China's centralized governing structure—far less hamstrung than the more diverse structures found in many other countries—is often given credit for much of the success. Even in China, public support for government policies is not something that can be ignored, but "decision-making processes at a national level are clearly simpler," says Svarverud.
Over the last two decades, China has enacted a large amount of legislation on issues ranging from radioactive pollution to desertification, with many of the new laws going from concept to implementation in record time. These new policies, such as those that serve out severe punishments for companies whose actions do not align with the nation's new green ideals, have changed the environmental landscape of China completely.
Zhang Kai, Climate and Energy Project Manager at Greenpeace East Asia, says the Environmental Protection Law from 2015, for example, has been the most important environmental policy of the last decade, largely for increasing the financial pain for polluters compared to the 1989 law. "As there is no maximum limit for the fine, environmental authorities can now pose an existential threat to noncompliant enterprises."
Domestic speed bumps
But China still faces a string of environmental challenges of which coal-reliance is probably the main one. "China is still overwhelmingly dependent on fossil fuels, for almost 85% of total primary energy consumption," says Michal Meidan, director of the China Energy Programme at the Oxford Institute for Energy Studies.
Moreover, environmental efforts enjoy little public participation. In the city of Guilin, 16-year old Howey Ou conducted a rare climate "strike" in May, and was praised by environmental activist Greta Thunberg as a "hero." But the general public in China remains passive. Top-down environmental governance and a lack of alternative voices in the media landscape may partly explain why. Despite international support, Ou's efforts soon ended when she was told by the authorities that she did not have the necessary permits.
In general, local residents view environmental issues from a local rather than a global perspective—what Svarverud calls a "not-in-my-backyard" mentality—and cleanup efforts sometimes meet with objections. Protests and lawsuits have blocked waste-incineration plants in a number of locations across the country. Local governments also seek to duck Beijing's eco-directives when they hurt their interests, often because they impact on tax revenues or limit the ability of local governments to hit growth targets. The central government can push large-scale plans forward, as they are not on the front line when it comes to public dissent, but local governments are significantly closer to on-the-ground public opinion.
"Local governments always have to make difficult decisions between economic, environmental and social trade-offs," says Genia Kostka professor of Chinese Politics at the Freie Universität Berlin.
Kostka. "Over the past years, environmental concerns have gained in priority. However, at the same time China's economy is growing more slowly, which makes it hard to enforce all environmental standards."
Beijing is reforming incentive systems by scrapping economic targets in certain "green zones," Kostka says, "But most localities continue to have the trade-off, and economic incentives still often trump others. Partly this is because local governments depend on tax revenue to pay for social services and goods. So, the economy comes first."
Still on the whole, environmentalism is on the rise in Chinese society. Taoism, a philosophy native to China which contains profound lessons about ecology, appears to be making something of a comeback, and has been publicly name-checked by Chinese leaders to back up Chinese eco thought.
Business opportunities
China's efforts to clean up deadly smog over the past six years has also had another positive side-effect, what Finamore calls the "largest market opportunity of the 21st century." Without China, Finamore believes the solar and wind power industries and electric vehicles would be "a tiny, very expensive and niche market."
Instead, the country's large-scale investment in solar panels has brought power costs down by 94% in the last decade. "In many parts of the world, it's now cheaper to build a new wind or solar plant than to continue running existing coal plants," says Finamore. Wind and solar are starting to beat coal on price. This has been good news not only for a business-savvy Chinese population, but for the world in general.
The International Energy Agency predicts that the offshore wind market will reach a $1 trillion valuation by 2040 and Wood Mackenzie, an energy research and consultancy, foresees solar and wind outcompeting coal-fired electricity by 2026.
With China's environment in better shape, and the US retreating from climate cooperation, the question is whether China will also take on a larger role in international climate diplomacy.
"Even though an increasing number of smaller and developing countries are joining the green campaign and growing very fast, I don't expect any other single country would be able to take away the leading role from China," says Liu.
China might have to make further progress on the cleanup at home before directing its attention globally, Svarverud reckons. But with the US unwilling and the EU currently incapable of climate leadership, he says it might be useful for China to step in.
"I have confidence in this," says Lubin Wang, a 23-year-old resident of the Hangzhou. "Because many policies have already gained positive results. And I remember the G-20 summit in 2016, [when] they told us to shut down all factories near Hangzhou, the sky was very clean and blue. So, our government has the potential and also the capacity to combat environmental issues."
You may also like
China's progress on the UN's Sustainable Development Goals is mostly limited to existing national priorities.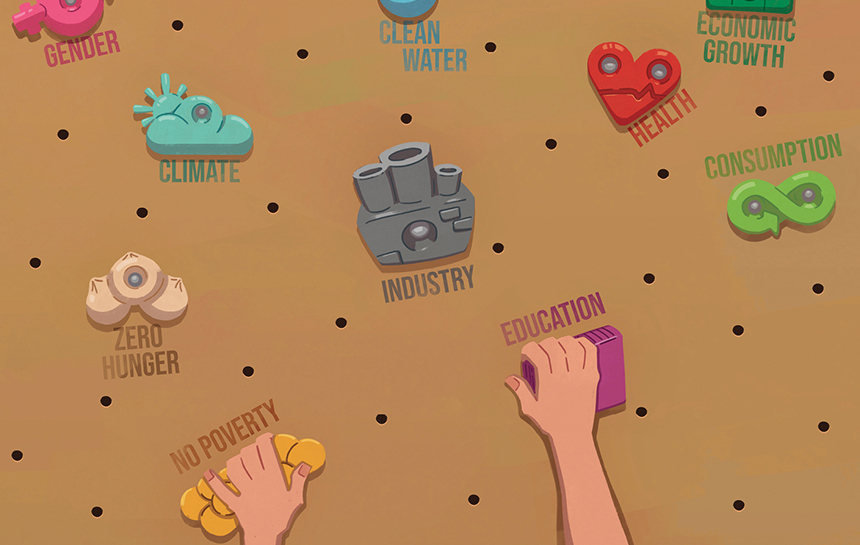 | Jun. 9 2023