Share

Building a Future for Chinese Art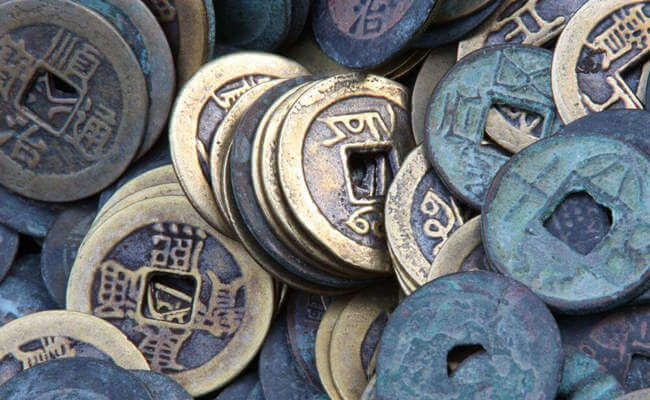 Is Art's New Silk Road a One-Way Street?
In this four-part series, we look first at the rise and evolution of China's art market over the past four decades; next, at ways in which Chinese collectors may now be reinforcing market dynamics that reduce sales for Western and Chinese artists; and third at possible strategies to pursue to change this dynamic. To conclude, we talk to Tim Schneider, a leading art economics writer, about the challenges facing small galleries and less established artists in China and the West, and how they can compete in today's winner-take-all global art economy.
Part 3.Building a future for Chinese art
Home to two of the world's four largest auction houses (Guardian and Poly now number three and four in the world respectively, behind Christie's and Sotheby's), China has shown it can sell art on the grand scale. But as we saw in Part 2, high demand for Western art may be holding back the growth of China's own art.
How could this dynamic be changed? If China, which has big plans to dominate a variety of sectors, from solar power to artificial intelligence, decided it wanted to take a larger share of the global art market, what would it have to do?
Breaking out of the box
The simplest way would be to emulate the formula that's driven the top end of the art market for decades, if not forever.  "Power in the art market can be found where the money is," explains Magnus Resch, a New York-based cultural economist. "If two wealthy art collectors with ties to relevant museums decide to push an artist to stardom it will work. Buy up the inventory, bid up prices in auctions, get a relevant gallery to represent the artist, give loans to museums, pay critics to write about the artist, organize large scale shows. In other words: Great art can be made – it's marketing. But it's also a long-term process."
Another option might be to invent a new sales channel. However, new sales channels, such as international art fairs and online art marketplaces, have not succeeded in leveling the playing field, as some in the industry once hoped.
Resch argues that the online venues, in particular, have been disappointing because they focus on the wrong issue. "They don't solve the key problem of the art world: low demand. Current online models just focus on improving the distribution, but not on converting visitors into buyers."
So how might the Chinese art world grow the market?
One remedy might be to find a mechanism to create greater price transparency.Resch sees the asymmetry between art dealers and potential collectors regarding information about price as a key barrier to more sales.
Art shoppers don't have a good resource for assess the value of what are often one-of-a-kind or limited edition objects, and few people will buy a large-ticket item if they don't feel confident they are getting their money's worth. Is that da Vinci worth $450 million? Is that stuffed shark worth $12 million? It's often not easy to know.
To solve this problem for Western art shoppers, Resch has developed an app called Magnus, which he describes as Shazam for art. The viewer can take a picture with a smartphone and the app scours its database of 8 million pieces of art. If it comes up with a match, Magnus offers a review of the artist and a pricing history of the artist's work, going in some cases all the way back to 1900.
Others argue that the key is for the gallery to focus on building a core community of buyers. As art market writer Tim Schneider points out in this interview, the last part of this series, a handful of committed collectors tend to be the foundation of most successful smaller galleries' business. In the end, he argues, an important part of smaller galleries' value proposition tends to be making collectors feel that they are part of a community.
Other people argue that the traditional gallery model of walls and objects may itself be part of the problem.
Cross-promotional deals with retailers are one possible way to bring new interest into the art world, further blurring what has long been a fairly porous border between art, fashion, and consumption – but smaller gallerists may find themselves elbowed aside here too: Jeffrey Deitch, a top American art dealer who works in New York and Los Angeles, recently made a deal with Uniqlo, the Japanese fast-fashion retailer, to introduce products costing less than $100 to be designed by artists of his choosing.
Dances with Meow Wolves
In the US, several artistic consortiums are succeeding now by delivering the sort of immersive spectacles that people get from popular entertainment directly to an audience, supported by ticket sales and philanthropy.
In the West, such immersive art does have precedents, certainly in the great cathedrals, but later as well: in the 19thcentury, for example, gigantic, 360-degree panoramic paintings were popular in many cities, and even today, a few of these works survive – one in Wroclaw, Poland, of the 1794 Battle of Racławice, has inspired similar installations portraying modern Chinese battles.
Meow Wolf, for example, is an artists' collective based in Santa Fe, NM, that has spent the last ten years building large-scale, immersive experiences. Now organized as a benefit corporation, the group has grown to an institution with more than 300 employees, and is expanding to Denver and Las Vegas.
For its first permanent installation, the group converted a vacant bowling alley into "a multidimensional mystery house with secret passages, portals to magical worlds, and an expansive narrative amidst surreal, maximalist, and mesmerizing art exhibits." Supported in part by a grant from George R. R. Martin, the author of the Game of Thrones series,  and a $24 entrance ticket, the House of Eternal Return is a reinvention of the amusement park fun house for the digital generation.
"Showing paintings on white walls is no longer enough– new buyers are looking for an experience, not a sales event," says Resch. "That's why Meow Wolfor the Museum of Ice Cream work so well. While the established art world finds these ridiculous, these are the institutions that are making money."
For Chinese artists, the Meow Wolf business model – a spectacle supported by a rich patron and a large audience of ticket-buyers – could be one way to get beyond the traditional limitations of art as a luxury good. As the American comedian Mae West once quipped, "[i]f I can't get a man with a million dollars, I'll get a million men with one dollar."
You may also like
The BRICS countries no longer share similar economic trajectories, but the grouping still has a role to play.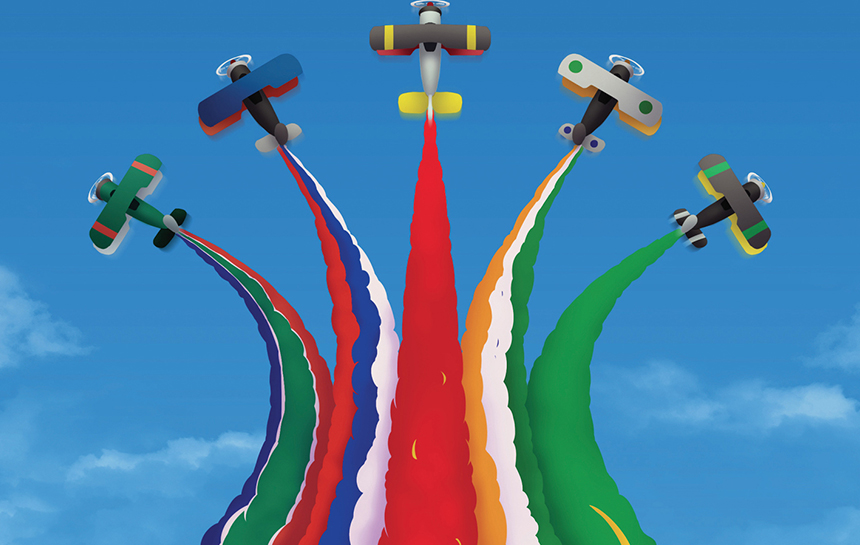 | Jun. 7 2023