Share

Facing Down the Virus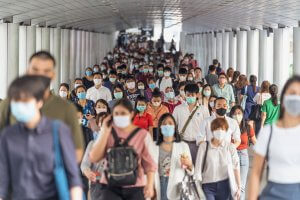 East Asia has seen some of the lowest infection and death rates from COVID-19 in the world. What has been the winning formula? How did countries in East Asia effectively flatten the COVID-19 curve?
COVID-19 is thought to have moved out of China at the beginning of the year, and while the virus quickly spread around the world, it has surprisingly not been China—with a population of 1.4 billion—which has recorded the highest number of cases and deaths. Even Russia, with a population a 10th the size of China's, has had a reported death count of 20,385 in September compared to China's 4,634.
Meanwhile Japan, with a population of around the same as Russia, has had 1,548 deaths, South Korea recorded 407, Malaysia 134, Thailand 59, Vietnam 35, Singapore 27 and Taiwan just seven.
What has enabled societies in East Asia to be relatively successful in managing to contain COVID-19? The answer seems to be a combination of three factors—fast government action, effective use of technology and cultural acceptance that the interests of the group outweigh that of individuals.
Flattening the curve
Many countries have instituted a variety of measures to contain the virus, including closing borders, lockdowns and shutting schools and businesses, with vastly differing results. The United States, Brazil and India have all been at the other extreme of the virus impact precisely because the three factors don't apply there—government action was slow, technology use was incomplete and cultural issues stressing individual freedom over group safety gave the virus an open road.
"East Asian countries adopted more stringent prevention and control measures, such as closing borders, reducing flights, closing public places and reducing population mobility," says Pinghua Gong, a pediatrician in Changshu No.1 People's Hospital in eastern Jiangsu Province. "In addition, South Korea and China have carried out large-scale virus nucleic acid testing, trying to find the positive cases and preventing the spread of the virus from the source."
"Even though China and other Asian countries had little to no time to prepare and were the first to face the virus, their response was remarkably fast," says Bipul Neupane, a doctor at Ruijin Hospital in Shanghai. "Many Western countries did not use those initial weeks to prepare and when the virus eventually reached them, their response time was often slow, leading to the virus spreading like wildfire."
Even though there is some skepticism surrounding the accuracy of China's official death toll figures, especially after Wuhan revised its total deaths up by 50% to 3,869 in April, no East Asian country features on the list of top 15 countries with the most confirmed cases, while Western countries dominate, according to a report by Johns Hopkins University.
Some Western countries have also been successful in controlling the virus, including Finland, Germany, Iceland and New Zealand. And even though they have relatively lower population densities compared to countries in Asia, fast government action and health care preparedness appear to have been key factors in providing COVID-19 control.
Top down
Health experts tend to agree that the best approach in containing the spread is by widespread mask wearing, instituting rigorous social distancing, testing on a large scale and ensuring that those infected by the virus are effectively isolated. The COVID-19 experience has shown government direction and involvement to be crucial in these measures.
"The specific role of the government in epidemic prevention includes controlling the source of the virus, popularizing nucleic acid detection, accelerating the research and development of vaccines," says Gong. "Asian governments have adopted more stringent control measures, such as quickly reducing international flights and population mobility."
Zhang Lier, a sales manager in the eastern province of Zhejiang, which saw 1,270 cases, says that preventative action by the government was updated so quickly that she had to be glued to her phone to ensure that she was up-to-date.
"During the height of COVID-19, rules were changing daily," says Zhang. "First, masks became mandatory and public places were closed, then schools and business shut and we were placed under lockdown. When the virus continued to spread, each household was only permitted to send one person out to buy groceries twice a week. It was all monitored strictly and we weren't even allowed to cross into other districts in the same city."
"China blocked off a whole city [Wuhan] very quickly," says Neupane. "When China took steps, they took big steps. But even when the cities were locked down, the government made sure that the populations there were taken care of with supplies and food. There were no shortages."
Frank Tsai, a Shanghai-based global political risk consultant, agrees that fast government action is key, but also says that it can only work when there is a high level of trust between society and its leaders. "The deciding factor in how quickly COVID-19 is brought under control would be both the government's ability [to manage the problem] and the ability of the people to follow the government's direction," says Tsai.
"There's a degree of trust that people must have in their government for leaders to be effective. South Korea provides us with an example on how that trust is essential, with the government setting up testing centers and people listening and going to get tested. Their success can be seen in how they didn't even need to execute a lockdown to reach the same objective."

21st century technology
The use of digital technology to contain the virus was also widespread in East Asian countries. Mobile apps for contact tracing and body temperature checks at checkpoints, including apartment complexes, supermarkets and subway entrances, became commonplace. At the height of the pandemic, local authorities in China were even making use of drones to follow members of the public to tell them to wear masks or to return home. While mobile technology was adopted by some Western countries, its implementation was different from East Asia where it was more mandatory than voluntary.
Relying on smartphone technology and big data, China instituted a mobile QR health code system that effectively monitored and controlled population movements on the app, Alipay. Almost everyone with a smartphone in China has the app Alipay, Alibaba's online payment platform, installed on their phones. In order to travel or even take the subway during the peak of the pandemic, people had to fill out a brief health survey on the app, which issues users with a colored QR health code depending on their answers—green, yellow or red.
The color code dictated whether people could leave their homes and where they could go. Even three months after the virus is under control, it remained common for residents to be asked to show their health code before being entering public places, including hotels, gyms and restaurants.
"I remember getting my temperature checked up to five times a day, depending on where I went," says Zhang. "And even after things had returned to relative normalcy, restaurants were asking to see my green health QR code before seating me." Gong adds, "At every hospital entrance, health codes need to be registered and temperatures are taken, so that everything can be monitored through big data."
Believed to be the first to have used mobile phone tracking to enforce quarantine was Taiwan. The government reportedly calls those in quarantine twice daily to make sure they are abiding by the rules and not leaving their phones at home.
Singapore launched a contact-tracing app called TraceTogether in March, which exchanges Bluetooth signals between smartphones in close proximity of each other, letting users know if they have been in contact with an individual who tested positive. A government poll reported in the Nikkei Asian Review found that over 70% of respondents supported this development.
Hong Kong, made use of the app StayHomeSafe, which requires users to don a wristband that uses geofencing technology to help catch those that violate mandatory quarantine measures.
Reported by the Harvard Business Review as being the more striking case of curve-flattening is in South Korea, where private app developers took it upon themselves to develop apps that assisted in official government contact tracing. The app Corona 100m, according to MarketWatch, was downloaded over 1 million times by South Koreans in just a few weeks.
The app, which has "overwhelmingly positive reviews," collects data from public government sources that alert users of any diagnosed COVID-19 patient within a 100-meter radius along with the patient's diagnosis date, nationality, age, gender and prior locations.
"The monitoring of big data helps to ensure timely detection and helps to quickly search for the close contacts of patients that tested positive patients," says Gong. "Technology also plays an important role in diagnosis and drug development."
China's use of digital technology in addressing COVID-19 has not only been limited to contact tracing. High-tech firms SenseTime and Megvii, both well-known for their facial recognition technology, developed AI-based temperature detection software.
A "Smart AI Epidemic Prevention Solution" developed by Sensetime integrates AI algorithms with infrared thermal technology, detecting a fever within 0.3 degrees Celsius accuracy and identifies individuals not wearing a face mask with over a 99% success rate.
The use of technology to monitor the movement of people naturally brings forth questions about privacy surveillance. Concerns in Western democracies about privacy and civil liberty created substantial impediments to rolling out such technologies. But even amongst democracies, there are clear cross-national differences to the degree of voluntary adoption of contact-tracing technologies.
"While, yes, I agree that such close surveillance can be an infringement on privacy, in times of crisis it becomes a really fine line," says Neupane. "It's important to protect individuals' privacy, but when contact tracing could save millions of lives then I'm willing to temporarily give up my privacy. Surveillance and big data have proven to be a gamechanger."
Tsai, however, sees mobile applications more as a means of governments ensuring that society follows the rules that have been laid out.
"In a low trust situation, the government often has to implement compliance measures," says Tsai. "Chinese people rightfully see the government as effective in virus control, but in Chinese society you need a more top-down authority to get people to do things. In countries like Germany or South Korea, where there is a strong bond between the people and the government, there tends to be more voluntary and less top-down compliance with government measures. Technology in China creates the compliance that otherwise takes place in these countries that performed nearly as well."
Bottom up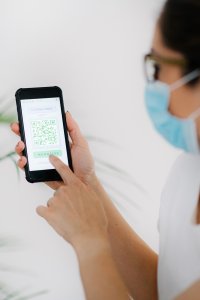 A common argument when reviewing the strengths of Asian societies in dealing with COVID-19 is in how they tend to have collectivist-leaning cultures, where individuals are willing to make sacrifices for the good of the group. "Asian cultures emphasize obeying social rules for the benefit of everyone," says Gong.
Many Asian countries that have done well have cultures linked to Confucian ideals. "Confucianism provides a sense of morality that governs role relationships," says Tsai. "A Confucian society does not necessarily equate to a collectivist society where everyone is willing to sacrifice for the greater good of the group, but it does bind people to each other. Hong Kong, Singapore, South Korea, Taiwan and Vietnam are all Confucian societies. These neighboring Confucian countries all did relatively well regardless of government type."
Another factor that worked in favor of East Asian countries, is that they already had a culture that translated into a ready willingness to wear masks, something that has been strengthened by the rise of pollution levels in recent years.
"In China, when the government first started announcing the danger, everyone immediately put masks on, even before information campaigns on the benefits of wearing masks began," says Neupane. "Many people already had a few masks at home and didn't need to buy them. In places like Japan and South Korea, they wear masks out of courtesy even if they just have a cold. It's a sign of respect."
Tsai believes that one of the reasons why East Asian countries did so well in curbing coronavirus was its experience with the SARS epidemic in 2003, which provided a level of epidemic preparedness.
"Western democracies have had nothing even close to this in a very long time," he says. "People already had an insecurity of things possibly spiraling out of control."
Having a recent history of the Ebola epidemic also certainly helped countries in West Africa with their level of preparedness when it came to COVID-19. Nations including Cote d'Ivoire, Liberia, Nigeria and Sierra Leone ranked as better prepared for coronavirus than wealthier countries with more sophisticated health systems, according to the World Health Organization. Countries that dealt with the Ebola outbreak still have the isolation facilities and expertise in controlling infectious diseases.
"Our preparedness is based on the system we built after Ebola," said Mosoka Fallah, Acting Lead of Liberia's National Public Health Institute to business news publication Quartz Africa. "The national institute now leading preparedness for coronavirus did not exist before Ebola," he says. "The skill did not exist before, the knowledge did not exist before, the manpower did not exist before and the infrastructure did not exist before."
Moving forward
Ultimately, the pandemic has given surveillance a level of legitimacy that it did not have before, as it has solved a problem in a less physically intrusive way. A high level of government involvement has also proven advantageous in crisis situations such a pandemic, but some are concerned that complacency is inevitable as the threat ebbs.
"This has opened governments' eyes on how diseases can spread and mutate uncontrollably quickly," says Neupane. "It's a wake-up call. In the future, governments will likely prioritize funding for disease control, but the sense of complacency toward infectious diseases is likely to return within the next generation."
Tsai highlights how going forward, the pandemic has impacted on views of what the ideal system of governance is. "Countries like Vietnam and even China do not have the same level of health care capacity as countries in the West, and they performed better than Germany, which has a good government and much better capacity and infrastructure," says Tsai.
"During the COVID-19 pandemic, it has become popular to debate whether democracies or autocracies are better at fighting the outbreak," says Yuen Yuen Ang, political scientist and author of How China Escaped the Poverty Trap. "I say that this is misguided because the debate is framed to present a false choice, namely that if democracy is imperfect, then people should choose autocracy. The right question to ask is: What are the strengths and weaknesses of the two political systems in dealing with a pandemic?"
In the meantime, life has returned to a "new normal" for some. But full recovery from COVID-19 is going to be a slow process, even for countries that have handled the crisis well. "Looking at how other places are still struggling, I'm actually grateful that we were on lockdown for so long," says Zhang. "Businesses have been severely affected and people are still cautious, but I've gone back to work and can now move around freely."
You may also like
Non-fungible tokens have exploded in popularity over the last year, but China is stressing the technology not the collectibles.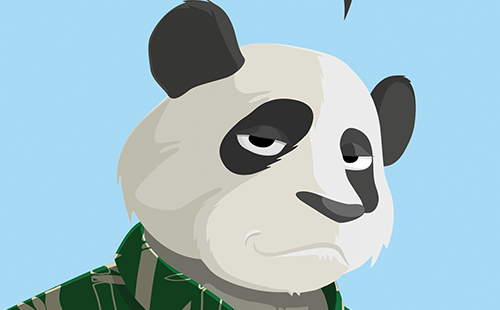 | Nov. 7 2022