Share

CKGSB Magazine September 2013 issue: Twin Trajectories: The End of Exports for China?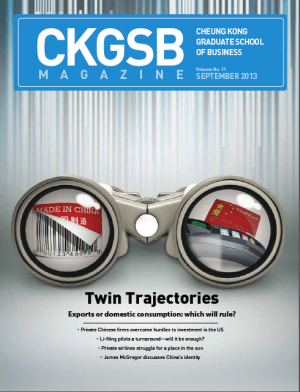 You are invited to download the September 2013 issue of CKGSB Magazine. It features articles and interviews like:
COVER STORY:
The End of Exports?: As China pushes to become an economy based on consumption, what happens to exports?
SNAPSHOT:
China's Urban Layers: An infographic showing the different phases and facets of China's urbanization story.
CHINA INSIGHT: 
Bolshie in Beijing: Growing labor and wage problems are causing major headaches for companies across China. 
Making it in America: How private Chinese companies are negotiating M&As in the US. 
Transaction Declined: Foreign banks are staying the course in China in the hope of a more open-market future. 
Mad Men 3.0: What will define China's successful advertisers in the digital age? 
Take-Off: Can private airlines get off the ground in China? 
All Hail Alibaba: China's e-titan is branching out into even more explosive growth areas. How did it get here and where will it go next?
Holding it Together: Li-Ning navigates a turnaround to recover lost ground in China's sportswear market.
CONVERSATIONS: 
The Thinker Interview: Philip Kotler, the Father of Marketing, on why the Four Ps model of marketing is still king 
C-Suite: Former CEO of The Economist Andrew Rashbass on how the magazine has continued to thrive in the digital age.
The James McGregor Interview: The China Chairman of APCO Worldwide discusses China's identity shifts. 
Q&A: Junheng Li, author of Tiger Woman on Wall Street, on the merits of analytical thinking.
SPECIAL: 
Lean In on the World: Sheryl Sandberg, Facebook COO and author of Lean In, wants to see more women in the corner office. An interview.
BUSINESS BAROMETER: 
VIEWPOINT: 
Dangerous Middle Men: Song Zhongzhi, Assistant Professor of Finance, CKGSB, on the flaws in the loan guarantee structure.
BOOKSHELF: 
Young and Rubicam China CEO Charles Sampson on the books that make China come alive.
DOWNTIME: 
The Red Canvas: Who is making an impression on China's art scene as tastes and sensibilities evolve?
TO READ THE SEPTEMBER 2013 ISSUE, SIMPLY CLICK ON THE MAGAZINE COVER.
After it loads, you can save it to your computer.
KEEP IN TOUCH.
To stay informed about new articles on the CKGSB Knowledge website, please follow us:
You may also like
The BRICS countries no longer share similar economic trajectories, but the grouping still has a role to play.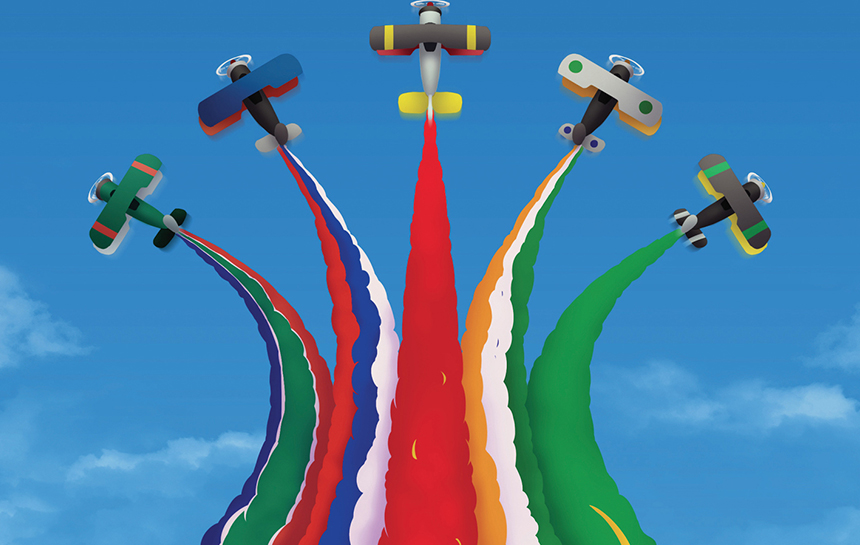 | Jun. 7 2023