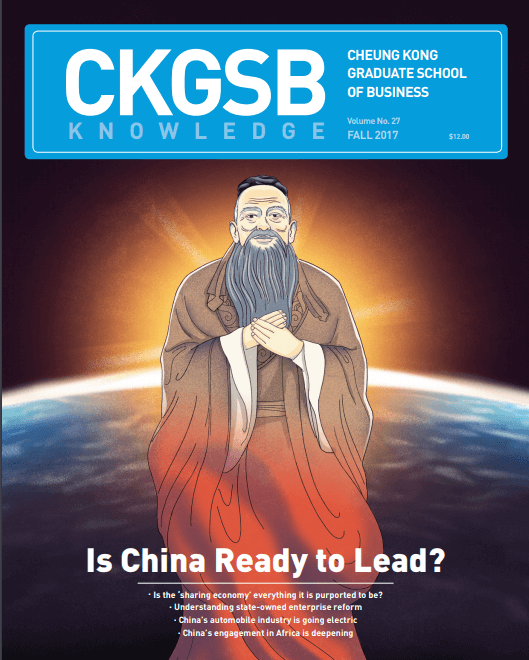 COVER STORY:
COMMENTARY:
A Confucian Renaissance: China's success has some asking whether the Middle Kingdom is ready to lead the world—it may not be, but it can make big contributions
GLOBALIZATION:
Africa: A Long-term Commitment: China has been in Africa longer than is commonly thought, but its engagement with the continent is only
INNOVATION:
Space: China On the Final Frontier: China may be far behind the US in terms of space development, but it is already a significant power
Brian Christian, author most recently of Algorithms to Live By, discusses the gaps and overlaps between humans and machines
China's Two-speed Auto Market: Like the whole economy, China's auto market is changing. Breakneck growth is now past and innovation, specifically in new-energy vehicles, is the future
Kapil Kane, Director of Innovation at Intel 25 China gives us the inside story of his "Ideas2Reality"program, which turns engineers into "interpreneurs"
ECONOMY & FINANCE:
China's Stock Go Mainstream: After several years of denials, Chinese mainland equities finally gained entrance into MSCI—but its markets ahave not exactly been "Westernized"
China's Offbeat Sharing Economy:The so-called "sharing economy" exploded in the past years. But with borrowed basketballs, and commercial chargers, can its influence really last?
CKGSB Business Conditions Index: Confidence Takes A Hit.
CKGSB Business Sentiment Index 2017 Q2: Still Under Pressure.
Dan Harris, Lawyer Dan Harris had been helping foreign companies navigate China's legal landscape for ,ore than a decade—he shares some insights
COMPANY:
BGI'S Gene Dreams: Following a very successful IPO, China's biggest genetics company is continuing to evolve
Gill Zhou, IBM'S Greater China CMO talks about Big Blue's continuous market dominance
DOWNTIME:
China's Music Scene: Popular music in China may be poised to break through to the wider world
China Data: From stats on oil mergers and avocado sales, to infrastructure and tax cuts, the numbers you need to know
Xiong'an New Area: Earlier this year China announced the creation of its special economic and development zone, Xiong'an New Area. What was it before, and what will it become?
Bookshelf: Must-read books on China, economics and history from former UBS Chief Economist George Magnus
TO READ THE SUMMER 2017 ISSUE, SIMPLY CLICK ON THE MAGAZINE COVER.
After it loads, you can save it to your computer.
TO READ THE MAGAZINE ON YOUR PHONE OR TABLET, PLEASE DOWNLOAD THE NEW CKGSB KNOWLEDGE APP:
For iOS, click here
For Android, click here
KEEP IN TOUCH
To stay informed about new articles on the CKGSB Knowledge website, please follow us on:
You may also like
While China is poised to become the world's biggest economy in the next decade, challenges abound.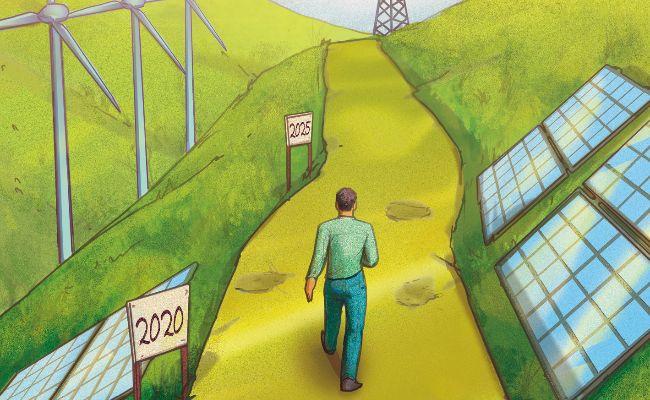 | Jun. 16 2021