Share

Torben Pheiffer on Chinese Consumer Behavior in a Rapidly Changing Market
Torben Pheiffer, Managing Director of SapientNitro China, speaks with us about Chinese consumer behavior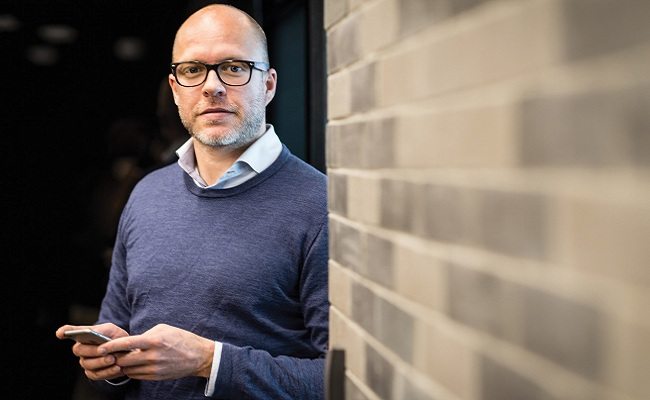 SapientNitro, a division of recently merged Publicis.Sapient, is one of the world's leading digital advertising agencies. Torben Pheiffer has been with Sapient for 18 years, through multiple mergers, and came to head the mainland China operation in 2013, which now comprises some 260 employees. Originally a traditional advertising agency, Pheiffer has led the branch beyond brand communication, making it a digital powerhouse, developing strategy, creative content and commerce capability for global multinational clients coming into the China market, and increasingly Chinese companies looking to expand abroad.
But the challenges in China's shifting consumer landscape never stop coming. Increasing exposure to international media and social media within China is fundamentally changing the expectations of Chinese consumers. On top of that, the broad economic slowdown and brand saturation in China has ratcheted up competition to new levels as the days of easy money disappear. Pheiffer explains what is happening, and how companies need to adapt their branding strategies.
Chinese consumers have changed faster than consumers in probably any other market. What are some key trends right now and how are you keeping up?
I think the topline trend is there is definitely normalization in the market. There's a lot of conversations about what's happening in the economy, without a doubt there's some tightening. I think services growth remains relatively robust. There's some positive indications that have been coming through some recent reports. So from that perspective, I think that what's happening is that consumers are becoming more demanding and sophisticated in what they want from brands. I think part of it is some of that economic headwind, but also the market saturation that's happened in the last five to 10 years of just inundated with international brands, and increasingly local brands, right, that are starting to vie at the same level as international brands for consumer's attention. So I think that the biggest shifts we are seeing are more selectiveness, higher expectation on experiences, which often manifests as a demand for personalized experience. So that's a big trend at the moment.
There's also a push for authenticity. So whereas five, 10 years ago there was a lot of focus on label, the brand, the foreignness, perhaps, of the brand, now there is a lot of desire, or interest, in boutique offerings, and richer storytelling, and the history of the product, and the values of the brand. A lot of curation through KOLs [Key Opinion Leaders] right now, is talking about smaller boutique industries, handscraftmanship etc. And I think that's a really interesting trend when you talk about how brands are positioning themselves. It's not just good… to flaunt the foreignness of the brand. That doesn't get you the equity. But it is about the story, and the heritage, if you like. So those two things around experience, increasing experiences manifesting as personalization, then also this idea of the richer story, the back story around a product.
There are about a billion mobile users in China, and just over half of them use smartphones. How has this changed marketing in China?
I think there is probably another lens on that, which is social [media]. Clearly the prevalence of mobile devices as a primary access to the digital world is critical to any part of the strategy, so it has to be mobile first. So what that means is content needs to be consumable, features and functions need to be relevant in context on the go. So that's a clear repercussion.
But also what's connected is most people are on social channels—particularly WeChat—on their mobile phone. And the richness of the WeChat offering, and some of the other social networks in China is massive because its opening up connected pay options, online-to-offline, its opening up content delivery opportunities etc. You've got to look at both together. You've got to look at the rise of mobile and social in China, and that's really challenging how marketers think. Many, many of our briefs coming in, the priorities of our clients are all about "how do I make sense of social in China?" That is a big task. It's a big priority. But we also believe it's only a part of the puzzle. You've gotta think about your media, your content, your social and your commerce strategy in a cohesive way, because your customers are experiencing all of those three or four different things at the same time.
When international clients launch a branding strategy, how do you rethink a brand to make it fit? For example IKEA in China is the same thing as IKEA in the West. Pizza Hut, an American fast food chain, on the other hand, occupies an entirely different space here—downscale versus a bit upscale.
Everything we do starts with understanding the consumer. So if you look at the target audience of an IKEA versus a Pizza Hut, it's a very different kind of demographic with a very different set of expectations. On the one hand you have folks that are looking for aspirational international experiences, maybe they've lived abroad, they want to see exactly what the folks in Europe and North America are experiencing with the IKEA and that's part of the value proposition. Whereas when you are talking about food for example, localization is far more important, of product, of service and of brand position. So it really depends on the consumer audience, and then what the brand is trying to do in the market.
We see a range though, and I don't think there is one rule book, there is a still a bit of trial and testing going on, where you know, you have brands that come in with very true international brand position with very little localization. So it's pretty much a copy and paste of the global campaign, story, proposition. And then you have brands that are very, very, very localized. We also have brands that have flipped back and forth. They try one and go back to the other. So I don't think that there is one answer to that, but for us it starts with understanding the customer, understanding what the brand stands for, articulating that connection, and then frankly we've got to listen and see how consumers respond. It's about test, learn, modify.
Can you expand a bit on brands going back and forth?
We've got a client, and I won't name names right now, that from an organizational perspective was initially very much led by foreigners in China, to set up the brand. And in those situations, we've found that the collaboration between global and local is very strong—so you had a lot of the global assets being reused. And then what happened is as the brand grew, the hiring and investment in local talent started paying off, you started seeing a shift to saying: "Hey, the new set of leaders actually understand the market in a different way," for the next stage in the evolution of the brand they want to start staging far more localized campaigns, or localized positioning. So there's been a shift from say, 'global decision-making', a far more centralized headquarter driving what China comms needs to look like and experience, versus once China's up and running, and you have a strong local team to take this over, then they are often given far more leeway to say: "Let's now customize and tune this to the China market."
How has Publicis.Sapient localized?
We are about 70% from mainland China, 90% Chinese speaking, and then a few foreigners kicking around, like myself, just for good measure. So we are very much an agency that's founded in China, but international in orientation. So our clients are really two-fold. One is multinationals coming to China, which is quite common in our industry. But increasingly Chinese brands going global looking to us for help. They say, "Hey, we wanna be the next" pick-a-brand. They have global aspirations, and they are saying, "We need folks who can communicate in our language, and our culture and understand us," but then can connect to the power of Publicis.Sapient Group globally across different countries.
So we have two flavors of client segment, if you like. In the former, what we would typically do is act as a bridge and support for our Chinese clients to connect with headquarters. We help navigate some of that complexity, of how to actually bring global assets to the market and vice versa…
And then with the latter client, which is the Chinese brands going global, we've got a different role, where we are actually the headquarters, if you like. And then we are reaching out to our North American and our European teams, and we're saying, okay, here is what the client is trying to do from China, and help us make that happen, in Europe, North America etc.
What is the balance between global clients coming here and local clients going global?
We are probably 70% multinational and 30% Chinese, I'd say, give or take. But I see Chinese brands going global is a big trend. I think that is the future for China. I think that as it moves from a fast follower to an innovation leader, there are some incredible products, some incredible leaders in the market. I am personally very excited to help in that next evolution.
How is the ongoing economic slowdown affecting consumers?
There are many opinions out there. I don't think anybody has got the answer. I think the reality is that there is normalization happening. You don't shift from a manufacturing economy to a service economy without some wobbles and slowdown. So I think it shouldn't be a big surprise to anyone where we are right now.
But having said that, many brands are still doing really well (e.g. Nike) and I think that part of the reason they are doing that is that they are really focused on the fundamentals. It is about your brand story, and being connected to your customers. It is about delivering experience, delivering value and staying true to that. And so I think where brands are invested in the market, where they are in it for the long run, we are seeing traction. Where brands are maybe non-committal, maybe not taking the right strategy to the market, they are challenged. You are seeing that in the fast-moving consumer goods space, [which] is particularly challenged—partly because of saturation, partly because of local challenges.
So it is a mixed bag. We are still seeing demand come in. We are still seeing the investment there, but there's also an emphasis on return on investment. [Companies are] saying, "If I am going to do this in China, what am I going to get back? How do I validate these investments?" The days of "easy money" are challenged a little bit, we're not seeing the growth that we've had. And that's causing people to hunker down and really think about it in a more sophisticated way.
And I think who wins is the Chinese consumer. The real winner in this whole equation, is there's increased pressure to deliver more value, more sophistication, and the consumer wins. That's a great story.
What does the future look like? When will there be a Chinese "Nike" crushing it the wider international market?
I think it's happening right in front of us right now. If you look at brands like Huawei, they are making a big push internationally right now, they just launched a new phone, you know really focusing on value and positioning. I think it will take a bit of time for the "made in China" stigma to completely dissipate globally. But I think it's gonna be through valuable products at a great price point, and then compelling brand stories and things that people that can get their heads around. And so I think it's happening. And my personal view is that in the next five years you are going to see that accelerate.
[For multinationals] the opportunity in China remains compelling. I think if agencies, but also brands, take the long-term view, I think there's a future here, without a doubt. How we do business, how brands do business is being challenged and changed, but I think that's good in the long term.
You may also like
Global supply chains are changing and China may fare better by approaching this shift with a more open and market-oriented approach.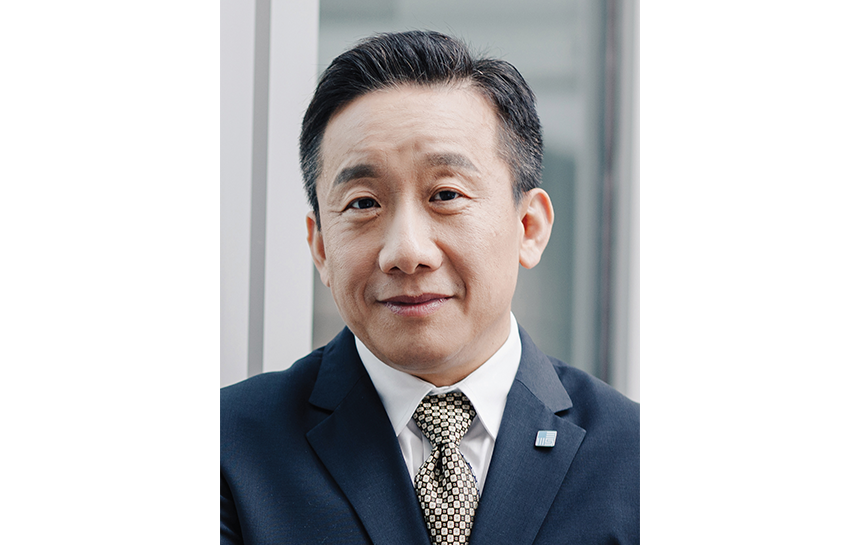 | Jun. 7 2023