Share

China's App Stores: The Battle for Mobile Share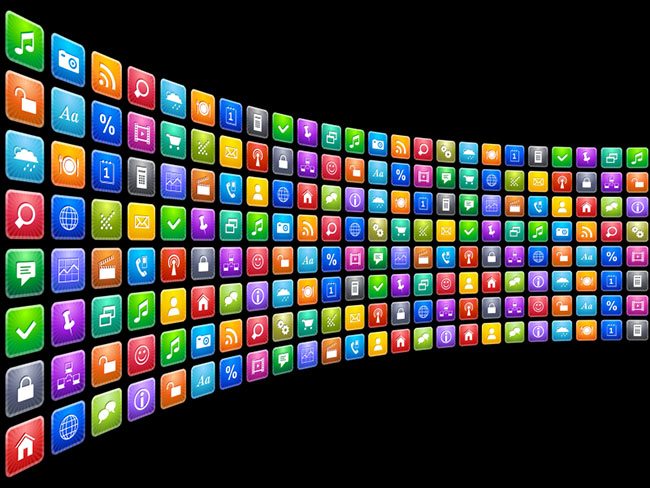 As app stores gain traction in China, companies vie to get a piece of the pie.
When China's independent app store Wandoujia  was launched in 2010, there were less than a million Android smartphones in China. In contrast, today Android devices account for 86% of the country's total 200 million smartphones. Back in 2010, Wandoujia's CEO and co-founder, Wang Junyu, was confident that smartphones would become a big sensation. And so he wanted to make sure it would be easy for everyone to use smartphones in a market where about 80% of devices don't come with Google Play pre-installed (Google Play is Google's own app store and the main distributor of Android apps outside China).
"This is where we started," explains Kai Lukoff, Head of the International Team at Wandoujia. "Users are looking towards other services to provide this content discovery gateway for their smartphone." Wandoujia is the third-largest app store in China. The numbers speak for themselves. The company states its Android app alone has half a million new users each day (a number that accounts for half of the total new Android users China gains each day). Six hundred thousand apps are available through Wandoujia's search, which has already been installed by over 200 million users.
App stores have acquired an incommensurable strategic value. They have an inherent ability to attract users, becoming powerful drivers of internet traffic. Most importantly, app stores provide internet companies a unique opportunity to gain mobile share in a market where 460 million people (75% of the country's total netizens) are currently going online through their mobile devices instead of through their desktop computers, according to figures from the internet industry consultancy firm iResearch.
Even big players of the local industry like Xiaomi, Lenovo, Tencent, Baidu and Qihoo are developing their own app stores as a cornerstone of their mobile internet strategy. The flexibility of Android's operating system gives them a clear advantage. Apple, on the contrary, has seen its China's market share fall to a 5%  mainly due to the closed and little-customizable ecosystem of its official AppStore.
"Applications are the biggest access point to the mobile internet right now," says Kaiser Kuo, Director of International Communications at Baidu, China's leading search engine. In August, the company pulled off the biggest deal in Chinese internet history with its $1.9 billion acquisition of the second-largest third-party app store 91 Wireless. Prior to that, Baidu already had its own app store, but with just 13 million daily active users, according to the company's own data. It had a hard time competing against its main rival, Qihoo 360  which had 250 million active users.
"Acquiring traditional app stores like 91 Wireless, with over a million apps available, coupled with our ability to have people search directly for apps, allows us to have all the basics covered with different types of use-case scenarios," explains Kuo.
The Rat Race
"Every internet company wants to build its own ecosystem, its own platform so that they can be in control of their traffic source, acquire users and attract app developers," says Ibrahim Dai, Director, Global Business Development at TalkingData, a Big Data services platform for the mobile internet industry.
There is such a strategic need for the integration of services because of the fragmentation of the distribution channels, so far not seen in any other market. Dai explains that in China there are more than 400 app distribution platforms. Like Wandoujia or 91 Wireless, over a hundred third-party app stores were quick to smell the business opportunity left by Google Play's poor performance in the Chinese network. Additionally, all kinds of social networks and cross-promotion sites are also used for app promotion as a means to boost user acquisition.
Will Tao, Analysis Director at iResearch, points out that each app store has different policies in terms of how to distribute content or how to advertise it on the top 10 list. "No developer will publish its app on a store that doesn't have a good distribution in China," he adds.
Product, design and technology are Wandoujia's key value proposition. "The sense of how simple things are for the user is what sets us apart," explains Lukoff. "We are more into building a long-term trust with those users, rather than trying to quickly monetize by sacrificing that."
Having such a loyal user base is crucial to Wandoujia's business model. Some of the apps listed on the platform are sponsored content from developers who want to promote their software through the 'pull' of users offered by Wandoujia. "They know when they have these eyeballs, they can monetize through in-app purchases, and collect reference from users that way," explains Lukoff. In return, developers pay to Wandoujia between RMB 0.5 and RMB 5 ($0.08 to $0.8) per download of their app to a user's phone.
It's a booming sector and a very big market where several apps are offering similar content, explains Lu Gang, industry watcher and Founder of the popular tech blog Technode. "Developers need to move fast. One can't expect to dominate the whole market. But developers can (gain) many users in little time, and then use this data to think about new business models," adds Lu.
App-Hunting
China's app economy has created a multi-dimensional traffic-driven competition where developers can launch their apps in many stores at the same time. It's a very complex ecosystem especially because most of the Chinese users make no distinction between one app store and the other, explains Dai from TalkingData. "You either have the app or you don't. Users just want the app."
This has brought apps into a new competitive arena: exclusive distribution. Wandoujia, for instance, has partnered with developers to release their content first on their platform. In exchange, apps will be featured on the home page for five days during which this exclusive period runs.
With this strategy, explains Tao from iResearch, users will indeed rush to one store to download the app. But he points out this will come at a cost: "The developer will lose other resources and opportunities, and app stores will need to be able to offer a higher return to the developer."
So Baidu's key strategic move is building a big ecosystem that gives developers the possibility to develop new and better content, more quickly and at lower costs. These are apps that are linked to the Baidu system but compatible with any Android device.
"We want to create a developers' platform, which really offers a tremendous array of tools that helps developers to develop more powerful applications. And where they can make use of Baidu Maps, Baidu Search and Baidu's cloud capabilities," says Kuo.
According to TalkingData, 50% of the Chinese developers have an annual revenue lower than RMB 10,000 ($1,600), and only 10% of them have real and healthy margins. This is a grim scenario the 400,000 developers who are already part of Baidu's platform may not find themselves in. By using Baidu's own resources, they have found a way to publicize their apps and, therefore, monetize them.
Targeted Content: The Next App-Revolution
"The challenge is making this transition. From being just a simple app store or a place where you can download apps with lots of content, to being a place where users can go and find specific content they want. And that's what we are working on right now," says Wandoujia's Lukoff.
To help with this transition, the company is experimenting with services like Wandoujia Guess. This tool will recommend apps to the users based on what's been previously downloaded to the device. In the future, the company plans to apply Wandoujia Guess' logic to their home page, where each user will find personalized recommendations based on his user data.
Targeted content requires a thorough understanding of upcoming mobile usage trends. Kuo is convinced that by using data well, Baidu can identify emerging trends and anticipate new products and services accordingly. "We are a search engine and as such we have a better position than anyone else to see trends in what users are looking for," he adds.
So now the company is focusing on getting people to use search functions to discover what the company calls "long tail apps", the ones that are not so popular or practically unknown and, therefore, not generally featured on app stores' recommendation pages. A new web search service, LightApp, integrates web search with apps and gives users direct access to in-app content without the need to download the software itself. So, for example, when a user posts a search query for a chess game, Kuo explains, Baidu will include apps to play chess as part of the results. This will allow the user to play chess directly without having to download the app.
But LightApp is worth much more to Baidu than bringing usability into apps. iResearch's Tao believes that in a way, app stores have taken the place of search engines. And in this context, he thinks the option of not downloading the apps allows them to bring people back from the app store to the search engine.
Making App Stores Smarter
Dai from TalkingData believes that as internet companies increasingly build their traffic sources and their ecosystems, competition will enter a second stage. "Services will be at the core and data technology will become a key success factor. Because data will help you differentiate from your competitor," he explains. At this point in time, the number of distribution channels will shrink. And just 10-20 platforms, the ones able to keep a larger user base, will survive.
To be able to enter this new stage, both developers and app stores will need to start using data wisely to customize their services and boost user experience.
Lukoff compares today's app store model to Yahoo!'s traditional web services, where there are icons on the screen the user needs to click on in order to download any content. However, in the future, he thinks the industry will evolve towards a more Google-like search-based model where content search within app stores will be similar to the web searches done through desktop computers.
To experiment with this new in-app content search trend, Wandoujia is developing a new video search tool that will allow users to search videos across apps. It will show which apps have that specific video, and users will be able to watch it without having to download and install the app in the first place. "This product will drive traffic to the video apps and it will helps us in our shift from a 'Yahoo! model' portal to a 'Google model' able to perform searches for a specific content the user wants," Lukoff explains.
Baidu's Kuo believes that particularly in mobile internet, it is very important that users get direct answers: "If you say the name of a song, you should be able to get it". And for Baidu, the only way to achieve that is to personalize the app store experience and build a user-friendly ecosystem. "Search will be a new tool to unlock the 'long tail' of our existing app properties and to be able to find these apps with these specific options that do not make it to the front pages," says Kuo.
The idea of app stores assisting with content discovery is a breakthrough that requires a revolutionary approach to the overall system: a new stage where internet companies will compete with each other to offer new and better value-added services through apps and content. And it's here where the tremendous amount of user data gathered by app stores gains strategic value. "We think that this is how it's going to be in the future. People will just use their basic search app to locate specific content. And search will be at the very center of all your mobile activities," says Kuo.
(Image credit: iStockphoto)
You may also like
Genki Forest has successfully challenged the perception that China's beverage industry belongs to established brands.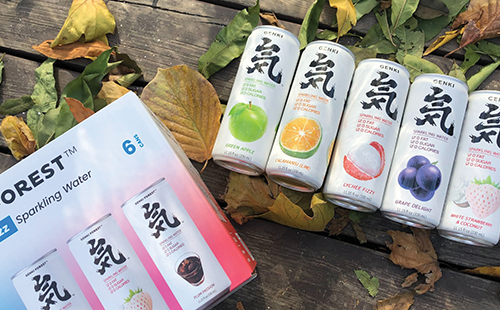 | Nov. 8 2022