Share

China Roundup: Lenovo Buys Motorola Mobility; JD.com to list in the US; and Tencent Jumps Into Streetview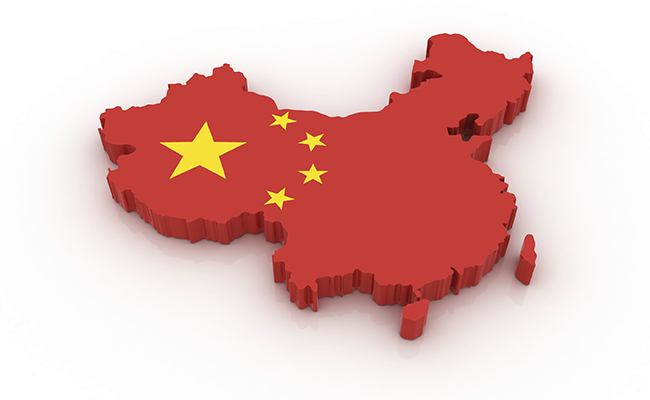 The week that was: Lenovo snaps up Motorola Mobility and climbs up to Number Three in the global smartphone market; JD.com to list in the US; and Tencent Maps gets aggressive in the streetview segment.
Lenovo says, "Hello Moto!"
Remember Google's much touted purchase of the US mobile phone maker Motorola Mobility in 2012? It was Google's largest acquisition, and it signalled the company's intent to enter the hardware business. In a sudden move, Google sold off the loss making company to China's Lenovo for $2.91 billion, drastically lower than the $12.5 billion it paid for it in 2012. According to the BBC, Google will retain most of Motorola's patents, including the one for Android thus safeguarding it from future legal battles.
As for Lenovo, the benefits of this acquisition are immense. For one, it catapults Lenovo to the much coveted Number Three slot in the global smartphone market close on the heels of Samsung (currently at 32%) and Apple (currently at 15%), as per Strategic Analytics. Two, it gives it a foothold in the US market as well as the growing Latin American market. Three, it allows it to compete in both the consumer as well as the enterprise markets. And four, it gives it immediate brand awareness in global markets, something that Chinese companies often struggle with.
This is Lenovo's second major deal in the US in the last few days—last week it announced it's acquisition of IBM's low-end server business for $2.3 billion.
Jingdong to list in the US
China's second-largest e-commerce company JD.com (popularly known as Jingdong and previously available under the URL 360buy.com) has filed for a US listing, according to Reuters. "JD.com, which filed a placeholder of up to $1.5 billion on Thursday, has grown exponentially over the past years and said in December it would top its 100 billion yuan ($16.5 billion) annual sales target in 2013," said the Reuters article. 
So far, JD.com has attracted nearly $2.23 billion from investors including the Ontario Teachers' Pension Plan and Saudi billionaire Prince Alwaleed bin Talal's Kingdom Holding Co.
Tencent to Launch Comprehensive Google-Style Streetview

The Shenzhen-headquartered internet giant Tencent is aggressively targeting China's mobile-maps market. Tencent Maps (previously called Soso Maps) started the streetview feature in 2011 with just three regions—Lhasa, Shenzhen and a mountain region. But this time around, Tencent is set to virtually capture all of China. According to the South China Morning Post, Tencent has dispatched a fleet of cars carrying up to $90,000 worth of cameras all over the mainland. It has even ventured into remote areas which do not have roads—using innovative methods to gather images such as by mounting cameras on boats or manually shooting images. 
With its latest move, Tencent is going head to head with Baidu, China's largest search engine, which has a similar streetview program that is web-based and is accessible only in a few cities. According to Tech In Asia, "This massive photo-mapping effort could also pay off for Tencent in the world of social media and e-commerce. Tencent's WeChat, its hugely popular messaging app, makes use of Tencent Maps' street view feature when you follow a brand account inside WeChat and look up its nearest retail location. It gives a nice view of the store-front, helping you to track it down. That will become even more useful as WeChat expands further into e-commerce to the point that it becomes, as I believe it will, a socially-equipped mobile wallet app."
Tracking the Great Human Migration
It's the time of the Great Human Migration yet again as China ushers in the Year of the Horse. This holiday season as many as 3.6 billion passenger trips will be made, according to Bloomberg Businessweek. This is touted to be 200 million more than last year. "Road transport will make up 3.2 billion trips, up 5.8 percent over last year, and some 80 million a day. Airlines, too, will be weighed down with record numbers of holiday sojourners, with 42 million flights expected over the festive season, up 10 percent from 2013. Finally, passengers will make 258 million trips by train, up about 8 percent over last year," said the Businessweek article. Baidu, China's largest search engine, has launched an innovative 'heat map' of where travellers are headed to celebrate Spring Festival. It is updated every eight hours. To get a real-life feel of this massive migration, click here.
Meanwhile, kung hei fat choy!
You may also like
China's stock markets are growing in size and number, but too much state control could limit future development.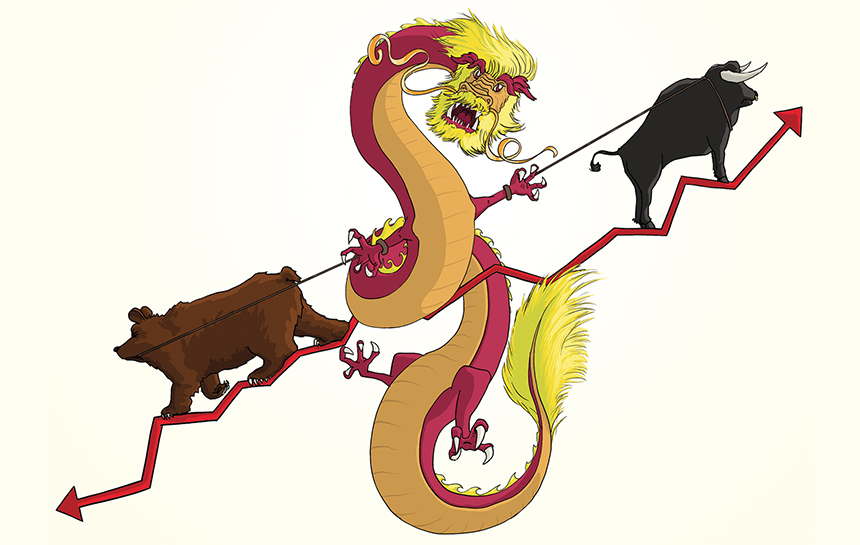 | Jun. 5 2023