Share

China Roundup: China's Slowing Economy; Tencent's Profits Up; and Facebook's China Office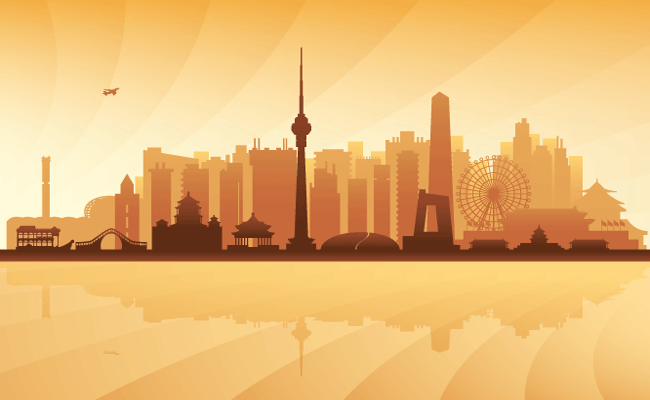 The week that was: China's slowing economy; Tencent profit rises on growth in online games; Alibaba battles fakes; and Facebook will finally dip its toes in Chinese waters with a Beijing office (but won't scale the Great Fire Wall). 
A slower Chinese economy? Get used to it
Last week's surprisingly solid trade numbers (exports and imports rose 0.9% and 0.8% respectively) had shown a modest sign of a stabilizing Chinese economy. But a slew of economic data released this week is countervailing—retail sales, fixed asset investment as well as industrial output growth all slowed comparing to March, failing to beat market expectations.
Some analysts argue that low inflation has contributed to the weaker nominal growth in retail sales; and the effect of Beijing's minor stimulus measures announced earlier in April will take time to show. But the sentiment that the Chinese economy will continue its downturn seems universal. Over the weekend, China's central banker Zhou Xiaochuan reportedly said during a speech at Tsinghua University that Beijing has no plan to inject any large-scale stimulus and will only "fine-tune" its current policies. On Monday, Chinese President Xi Jinping was quoted by Xinhua, China's government mouthpiece, saying that people should get used to a "new normal" of the Chinese economy and "keep a usual mind"—the latest reaffirmation from China's top leaders that the authorities are willing to accept a somewhat lower growth rate in exchange for the structural changes that they're trying to push through.
Online games lead Tencent profit surge
Asia's largest internet company (by market value) Tencent logged a 60% year on year increase in net profit in the first three months of 2014. The company made a record of RMB 6.46 billion (about $1.04 billion) in the first quarter, while revenue jumped 36% to RMB 18.4 billion, the fastest growth since 2011, according to the South China Morning Post.
RMB 14.4 billion of the total revenue (or 78%) comes from value-added services, which in Tencent case, are mainly online games. Mobile games revenue tripled to RMB 1.8 billion. Analysts contribute the increase to Tencent's success in rolling out WeChat, which, besides being a messenger, serves as a host for leisure games. Last month, Tencent announced the introduction of Candy Crush Saga on WeChat, a popular smartphone game that has led its developer to IPO.
Monthly active users of WeChat shot up to 395.8 million in the first quarter, an 87% hike compared with the same period last year.
Alibaba joins new program against fakes
At the dawn of Alibaba's much-anticipated IPO, the e-commerce giant is taking steps to address a major problem that has been hanging over the largest online marketplace in China—counterfeits.
Once a hotbed for cheap fakes of everything, Alibaba's Taobao, an e-Bay like platform, was added to the US government's blacklist of "notorious markets" in 2011. Its name was removed from the list in late 2012, following several crackdowns on counterfeit products, which has made the site much cleaner. But the problem is far from gone, and this latest move could help drive out more counterfeit goods sellers who now hide in the shadow.
According to the The Wall Street Journal, Taobao has partnered with the International AntiCounterfeiting Coalition to allow brands that have signed up for the program to flag fake products, which will result in an expedited process of taking those products down. This measure could shorten the process of removing a fake product from weeks to days, the Journal reported. The program came into effect on May 1st, and hundreds of listings have been taken offline since then.
But how fast Taobao should put down listings that are flagged as fakes is a delicate issue, as Alibaba brands itself as a pro-small businesses platform that protects not only the consumers', but also the sellers' rights. Eliminating all fake products in a sudden move could also "reduce the attractiveness of our marketplaces and other services to buyers, sellers or other users," according to the prospectus filed by Alibaba.
Fosun buys into Japan's real estate market
It's probably not the best time to invest in China's real property market, so Fosun is looking at foreign shores, again.
After buying the One Chase Manhattan Plaza in New York less than a year ago, the Shanghai-based conglomerate said that it has bought a Tokyo-based real-estate management firm called IDERA, which manages $1.57 billion of properties as of the end of 2013, according to the The Wall Street Journal. Fosun didn't reveal how much money it spent to make the purchase.
The Japanese real estate market is on the rebound, thanks to Prime Minister Shinzo Abe's economic stimulus measures. Commercial property transactions in Tokyo jumped 71% in the first quarter, surpassing that of London and New York, according to financial services company Jones Lang LaSalle.
This is the first acquisition of Fosun in Japan, and also its first in the space of real-estate management. The deal could help Fosun gain expertise in property management, as the company has its own counterpart in China that oversees domestic projects that spread over 26 Chinese cities, according to the Chinese media.
Facebook's China presence?
Facebook users may see more ads from Chinese companies soon, as a source told Bloomberg News earlier this week that the world's leading social network is taking steps, not just considering, to open a sales office in China.
The unnamed person who's familiar with the matter said that Facebook could set up an office in Beijing within a year, and the company is engaging in a discussion to lease a space in Fortune Financial Center, located in the capital's central business district.
Although Facebook remains blocked to the vast majority of Chinese internet surfers, the social network does have an unknown number of users in China who know how to climb over the Great Fire Wall using proxy software. Facebook could also attract Chinese exporters or service providers to place ads on their site, or cater to the overseas Chinese communities that are looking for Chinese services or products. The Menlo Park, CA-based company also has contracts with "thousands" of application developers in China.
Facebook made $354 million in revenue in Asia in the first quarter, or 14% of its global revenue, according to Bloomberg.
You may also like
The ambiguity of China's carbon reduction goals has resulted in short-term emissions increases, and the targets may not be realistic.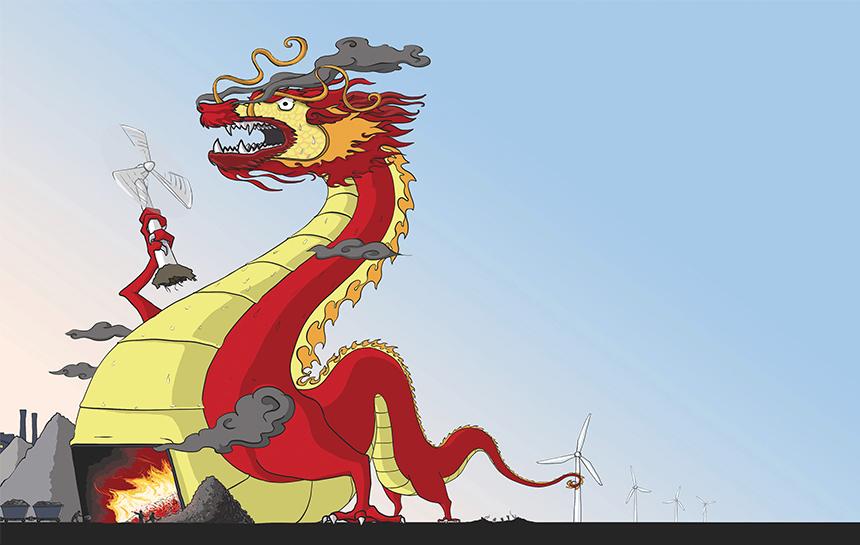 | Mar. 7 2023