Share

ByteDance: China's BuzzFeed with Brains?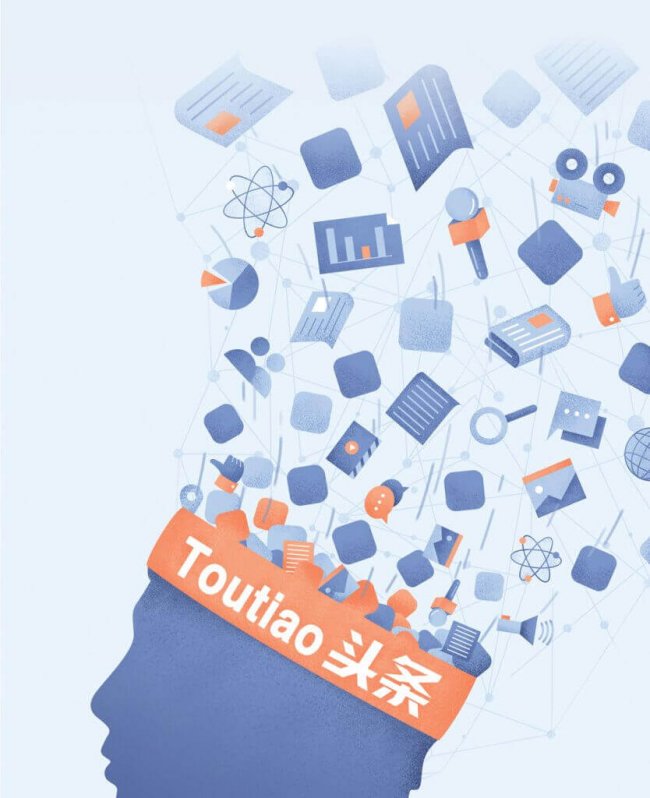 Chinese software startup ByteDance has hooked hundreds of millions of smartphone users on its content apps. Now, the Beijing-based company is looking to take on the big beasts of Silicon Valley in the global market. 
Few people outside China will have heard of Bytedance, the Beijing-based software startup that creates fiendishly addictive content apps using world-leading artificial intelligence technology, but that may be about to change.
More than 200 million people in China—or over one in four of the country's mobile users—use Bytedance's products every day, and now the company has ambitions to hook the rest of the world on its apps too.
ByteDance has been raising investor cash at ever higher valuations over the past year. In 2017, the company's valuation hit an estimated $20 billion, and sources in the Chinese private equity industry told CKGSB Knowledge that the tech firm might now be valued as high as $40 billion.
The app maker has been using this investor cash to buy up seemingly any content provider with a global presence that it can get it hands on. In November, it acquired Musical.ly, the Chinese lip-synching app popular among US teens, for an estimated $800 million, as well as global news aggregator News Republic. It has also bought out Flipagram, the music-focused video platform, invested $25 million in Indian content app Dailyhunt, and even made an unlikely bid to acquire Reddit, according to The Information.
According to Liu Zhen, ByteDance's Senior Vice President, these moves were just the start. "We will continue to aggressively grow, by acquisition or expanding into new markets," she told reporters late last year in Beijing, adding that the company aims to generate half of its revenue outside China within five years.
ByteDance's strategy is to add value to these acquisitions by integrating its sophisticated artificial intelligence technology—which the company claims can figure out a user's tastes to a high level of accuracy in just 24 hours—into their existing products.
If ByteDance is going to realize this ambition, it will need to overcome some ferocious competition from the big beasts of the tech world, both American and Chinese. But anyone familiar with the company's rise would be hesitant to write it off too soon.
BuzzFeed with Brains
There has been a huge amount of hype surrounding ByteDance over the past year, but the company is no overnight success: it has had to work hard to earn its unicorn status, especially by the standards of China's turbocharged tech scene.
The Toutiao app was first launched in 2012, just when mobile was beginning to take off in China. "Toutiao was born during the golden age when China's number of mobile users was growing fast," a private equity investor, who preferred not to be named while commenting on ByteDance, tells CKGSB Knowledge. "It built up its user scale and technology advantages when there was no proper competitor."
Offering users a continuous stream of mainly lowbrow, clickbait-style content, the app initially found success among regular folk in China's smaller towns, to whom the company was able to advertise cheaply. Toutiao acquired its first million users during its debut year while spending only RMB 1 million ($160,000), according to social media consultancy WalktheChat.
The Toutiao app synchs up content from thousands of other providers, offering users a kind of one-stop shop for online media. When users open the app, they are presented with a never-ending feed of headlines. Toutiao then tracks the users' behavior and uses its powerful algorithms to learn what type of content they prefer.
This combination of addictive content and personalization has proved hugely effective. Toutiao now has around 700 million registered accounts, and these users have an extremely high level of engagement. More than 120 million people use Toutiao every day—a similar level to Twitter's estimated total global daily active users. What's more, these users browse the app for an average of 74 minutes per day, even longer than users typically spend on Tencent's "do-everything" app WeChat.
In other words, for around one in six Chinese mobile users, Toutiao is their dominant, or even only way of accessing the news. This is case for Hayden Chen, a mother in her thirties from Shanghai, who says she reads articles on Toutiao for around an hour every day. "I want to read news and opinion on education issues," Chen says. "What Toutiao recommends to me is good enough, so there's no need to look for information from any other sources."
To reach this stage, Toutiao has taken a lot of traffic—and, allegedly, content—from traditional media organizations and other online publishers, the company fought numerous lawsuits over copyright infringement during its early years, but it is now so big that most websites are willing to work with it.
"Toutiao stole content from other media during its first years," says a senior executive at a rival online media firm, who spoke on condition of anonymity. "But now it is paying the media decent money, acting like a pioneer in copyright protection."
ByteDance now pays its content partners based on the number of views their content receives. Because traffic on Toutiao is so huge, this often becomes an important revenue stream for other companies.
"More people read your stories and you get money for it," says a reporter whose website has been working with Toutiao for two years. "And don't forget they would publish your stories anyway. The choice is between Toutiao paying you as the court orders, or based on a contract you both agreed."
The company is able to offer such good rates because—in addition to attracting large amounts of investor capital—Toutiao functions extremely well as an advertising platform. Bytedance generated revenues of RMB 16 billion ($2.5 billion) in 2017, most of which came from display advertising, and Vice President Liu has predicted that this will rise to RMB 50 billion in 2018.
"Toutiao is really good at attracting advertisers thanks to its huge traffic," says the online media executive. "Its strategy of saying the advertisements can always go to the right targets also works well."
ByteDance claims that its AI technology is so good at personalizing users' feeds that ads function almost as content on its platforms, earning higher click rates than ads on other websites. Hayden agrees that she genuinely finds her Toutiao ads useful. "The advertisements the app shows are mainly targeting me or my kid, so I would occasionally open one or two links," she says.
Beating the BAT
Online content is a fast-moving, fickle industry, and even BuzzFeed has found life challenging recently. But, for now at least, there appears little chance of a challenger emerging to dethrone Toutiao.
"Everyone wants to become Jinri Toutiao, but no one has been very successful at copying it so far," says the online media executive. "The way it works sounds pretty straightforward. But when you try to do it yourself, you find that, firstly, you don't have the scale of content and, secondly, your recommendations are not as smart."
It is ByteDance's lead in AI that gives it this security, and the company is willing to do whatever it takes to get the best talent. The company offers jaw-dropping salaries to top AI researchers, sometimes offering pay rises of 50% to poach them from their rivals, Bloomberg reported in September.
Inevitably, this has brought ByteDance into direct competition with China's big three tech giants—Baidu, Alibaba and Tencent, often collectively referred to as BAT—and it is these three companies that pose the greatest threat to Bytedance's future development.
"Toutiao's market performance is very strong. " says Xue Yu, a senior analyst at market intelligence firm IDC China. "Its major challenge will come from direct competition from BAT and other tech giants."
Tencent is ByteDance's most direct competitor among the BAT, as Toutiao is battling Tencent News for control of China's news apps market. Tencent News was the dominant player before the emergence of Toutiao and is a more traditional news app, curated by a team of editors rather than by algorithms.
"Tencent had the number one news app before Toutiao appeared," says the reporter. "But facing Toutiao, Tencent suddenly seemed like a traditional media company."
Competition between the two apps is finely balanced. They currently have similar daily active user rates, though Toutiao's is rising while Tencent's is slightly declining. Though Toutiao's AI-powered system gives it an edge, Tencent has the formidable advantage of being able to drive traffic to its news app via WeChat.
It is also a war that is proving costly. The two sides have been trading lawsuits for allegedly republishing each other's content without permission, and they are also looking to outbid each other to sign deals with the best content providers. ByteDance recently announced it will spend RMB 1 billion ($160 million) to support short video makers. Shortly after, Tencent pledged to pay RMB 1.2 billion to original content producers, according to China Business News.
However, ByteDance's true enemy among the BAT is Baidu, famous mainly for its search engine, according to the short video maker.
"Baidu is the one that hates Toutiao the most among BAT," he says. "Baidu heavily relies on advertising revenue and it's being taken away by Toutiao."
In late-January, ByteDance sued Baidu, alleging that the company's search engine was directing users who searched for Toutiao to Baidu's own media platform. The next month, a Chinese journalist also claimed that Baidu has an "anti-Toutiao department," though Baidu has since launched libel proceedings disputing the report.
"ByteDance is so strong in its own areas that everyone is taking it as a rival," says the PE investor. However, the company's most immediate problems are not related to business, but politics.
Fake News with Chinese Characteristics
Much like Facebook in the US, Toutiao is receiving pushback over its AI-driven newsfeeds in China, though the reaction obviously reflects China's dramatically different political system.
In December, the Beijing Internet Information Office accused Toutiao of "spreading pornographic and vulgar information" and forced Bytedance to shut down several sections of Toutiao for over 24 hours.
In response, Toutiao suspended the accounts of more than 1,100 bloggers that it said had been publishing "low-quality content." It also replaced Toutiao's "Society" section with a new section called "New Era," which republishes a lot of content from state media.
Many users have reported that their feeds are now topped with reports on speeches by government leaders and that there has been a marked decrease in the amount of clickbait content, which has been an important part of Toutiao's success.
"Some people are joking that Toutiao has run out of low-quality content because it has banned so many bloggers," says the online media executive. "There is such a huge demand for it and production is heavily lagging behind."
To avoid a repeat of the shutdown, ByteDance has set up a content review center in Tianjin, a northern city near Beijing. The center already has a team of over 4,000 editors, and the company plans to increase this number to 10,000, according to Chinese news portal The Paper.
However, even this has not appeased the authorities. On April 10, Toutiao was banned from app stores in China for three weeks, along with three other leading news apps, for publishing inappropriate content.
Dancing to a New Tune
ByteDance is attempting to hedge against political risk by reducing its dependence on Toutiao. In particular, it is moving aggressively into the short video space, which has boomed in China in recent years. The Chinese internet video market is expected to grow by 36% annually through 2021, according to IDC China.
The company has launched several short-video apps covering different markets, and so far they have performed very well. Its three most popular video apps—Douyin, Xigua and Huoshan—all had more than 20 million daily active users in January, and were among the top five most popular short-video apps during the Chinese New Year holiday, statistics from data company Jiguang show.
Douyin, or Tik Tok, a music video-sharing platform targeting under-24s living in China's major cities, could develop into an especially valuable product for ByteDance.
"We now consider Douyin as the next WeChat that is emerging," says an internet marketing manager, who declined to be named. "It is going to grow much bigger."
Though there are signs that even China's video market will not be safe for ByteDance. In early April, Huoshan also came under pressure from government censors, forcing the company to announce on its social media feed that it will "suspend updates to the 'video' channel and only recommend content with positive energy."
Luckily for ByteDance, its video apps are making inroads in markets outside China. Douyin's overseas version, TikTok, is now available in markets including Southeast Asia, Japan and Korea, and has appeared above YouTube and Instagram on the Apple AppStore in some other countries.
"China's internet users only constitute one-fifth of global users. If we don't go for products that can achieve scale abroad, one-fifth cannot compete with the remaining four-fifths. Going abroad is a must," Zhang Yiming, ByteDance's CEO, said in 2016.
The company claims that its AI technology is essentially language-independent, and so there is no barrier to its apps achieving the same high performance outside of China. But crossing the cultural divide may be a greater challenge, especially in Western countries.
TopBuzz, which launched in 2015, has already been accused of repeatedly pushing fake news in the English-language media. According to Elliot Zaagman, a consultant who advises Chinese companies on overseas expansion, Bytedance would be wise to avoid trying to recreate Toutiao's success in the West.
"I think it's a very dangerous move for them to focus on English written media," says Zaagman. "Especially when there are economic tensions arising between the US and China."
"The more they can go into areas that are more light-hearted—Musical.ly would be a good example—the better chance they have of being successful in the West."
You may also like
Non-fungible tokens have exploded in popularity over the last year, but China is stressing the technology not the collectibles.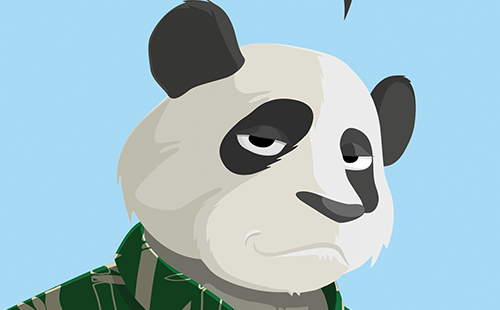 | Nov. 7 2022