Share

Auto Autonomy
"Chinafornia" startup Pony.ai is a forerunner in autonomous driving technology worldwide and its product testing both domestically and in the US give it an edge
Pony.ai's driverless taxis are helping usher in a new era of transportation and changing the face of the taxi industry forever
It's a few days into 2022, and Judy Jiang has been waiting around 20 minutes in one district of Shanghai when her robotaxi pulls up in front of her.  For now, there is an operator sitting in the front who only takes over in extreme circumstances, but pretty soon he'll be gone too.
The taxi that picks Judy up is one of a fleet of several dozen experimental vehicles established by the Toyota-backed Pony.ai to test its autonomous vehicle technology that it hopes can be rolled out from its bases in China and California to millions of cars around the world.
Despite still being in a testing stage, Pony.ai's robotaxi service is already proving popular, perhaps due to it currently being free of charge in Shanghai. "Sometimes there are so many people using the service and users have to wait in line for half an hour or even 50 minutes for a Pony.ai ride to arrive," Judy says. "Taking the robotaxi is just like using any other ride-hailing service."
After getting on board, Judy is able to relax in the backseat of the car, while it navigates automatically through the Shanghai traffic. "The car is very comfortable, and all driving is automatic—the driver takes over if there is a problem but that rarely happens," adds Judy. "Overall, the self-driving speed is not fast, and I always take naps during my 30- to 40-minute rides home."
Pony or unicorn?
Autonomous driving startup Pony.ai was founded in 2016 by former Baidu and Google veterans James Peng and Tiancheng Lou. Headquartered in Silicon Valley, the "Chinafornia" company has been offering test operation services for the public in its home state in the US, as well as in Shanghai, Beijing and the southern province of Guangdong in China. Within the test areas in these Chinese metropolises, free-of-charge ride-hailing services are available for residents interested in using the newly emerging autonomous driving technology.  
Since its founding, Pony.ai has attracted heavyweight investors including Toyota, Sequoia Capital and Canada's Ontario Teachers' Pension Plan Board (OTPP). As of March 2022, the company was valued at $8.5 billion, making it the highest-valued autonomous vehicle (AV) company with operations in China, with over $1.1 billion raised in total funding.
In 2021, the AV startup was one of the first two companies, alongside Baidu, to win approval to launch a limited number of driverless taxis on the streets of the Chinese capital for commercial operations. The provisional license in Beijing is for Pony.ai a milestone in its move from technical testing to the commercial validation stage of its AV technology. And the company plans to release its 6th generation autonomous driving system onto China's roads in 2022, in a modified Toyota Sienna designed for mass production.
In the US, Pony.ai has also been partnering since 2019 with Hyundai Motor Company to operate driverless taxis in tests in California. Last year alone, the company logged over 490,000 kilometers driven in California, the third most of any autonomous driving startup. They placed behind Alphabet's Waymo which clocked 3.38 million km and GM's Cruise which managed 1.42 million. Behind Pony.ai in fourth place is Amazon-backed Zoox, which managed just over half of their total, logging just under 250,000 miles.  
Pedal to the metal
In a bid to challenge US dominance, Chinese AV companies are in a race to put their autonomous vehicles on the road. Tests with driverless taxi services have been underway in more than half a dozen cities in China, including Beijing and Shanghai.
According to an estimation by consulting firm Roland Berger, there are currently over 1,000 autonomous vehicles operating or testing on the road across China. As well as those run by Pony.ai, the majority are run by leading domestic AV companies including Baidu, WeRide, AutoX and ride hailing giant Didi Chuxing.
"Pony.ai has an autonomous driving test license both in California and China and it is the only AV startup that engages the R&D and the application of AV technology for both passenger vehicles and commercial trucks at the same time," says Xing Lei, former chief editor of China Automotive Review.  
Pony.ai says the company has been one of the top 3 AV operators—again, behind Waymo and Cruise—in terms of testing mileage for the past two years, according to the California Department for Motor Vehicles. The company was also the first AV company to conduct autonomous trucking tests on an open highway in China and it is the only company with autonomous trucking permits in both Beijing and Guangzhou. In December of last year, Pony.ai formed a joint venture with leading Chinese logistics and freight forwarding company Sinotrans to build a smart logistics network featuring autonomous driving trucking technologies. The joint venture is expected to commence operations in early 2022 with an intelligent logistics fleet consisting of over 100 trucks.
The China-California dual track is mainly what sets Pony.ai apart from its Chinese competitors, according to Xing.
With cross-continental genes since inception, Pony.ai is very confident in its product, given the accumulation of miles it has driven and tested. "One of our competitive advantages lies in the development of our 'virtual drive'," says Lawrence Steyn, Chief Financial Officer of Pony.ai. "Thanks to testing robotaxis across global testing sites with very different traffic and driving conditions, we believe our tech stack is among the world leaders in the autonomous vehicles industry."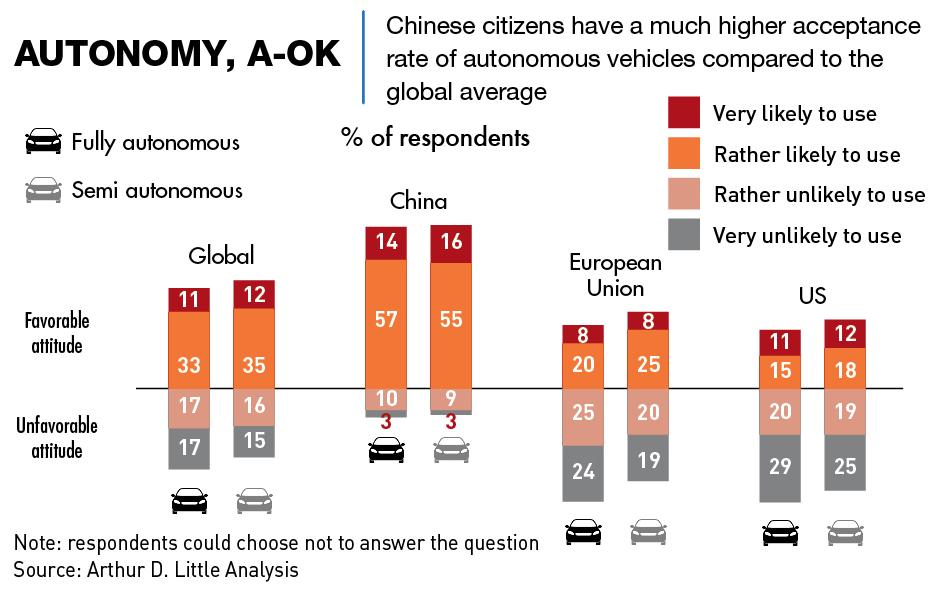 This claim appears to be backed by the statistics. In 2021, Pony.ai cars only experienced a "disengagement"—an incident where the safety driver had to take over control of the vehicle—every 23,420 km on average. This puts them ahead of both Waymo and Zoox where they have occurred on average every 12,675 and 11,886 respectively, and only Cruise can boast a better ratio, experiencing a "disengagement" every 67,627 km. This demonstrates not only the capability of Pony.ai's tech, but also its relative safety.
And full autonomous driving is getting closer for Pony.ai. Currently worldwide, only Waymo and Cruise can operate driverless robotaxis, and that is confined to San Francisco. But Pony.ai's robotaxis are currently deemed to be at level 4 (L4) autonomy, according to the classification system published by the standardization body SAE International. Full automation, without the need for any human intervention, is L5. Comparing this to Tesla and EV startup Xpeng's Chinese offerings that sit at L2 and L2+, it's clear to see that Pony.ai is a front runner.
Domestic and driverless
Now the world's largest automotive market, China has the potential to become the world's largest market for autonomous vehicles and it is predicted that China's shared mobility market will reach a valuation of RMB 2.25 trillion ($352 billion) by 2030. For AV companies like Pony.ai, the rewards for successfully penetrating the China market could be enormous.
The advent of internet technology and the app-based economy has been far more transformative in China than anywhere else in the world, says Bill Russo, a former Chrysler executive and now chief executive officer of Shanghai-based consultancy Automobility. "I believe that the robotaxi is not only going to commercialize faster here in China, but it's also going to have a far more disruptive effect on the economics of the automotive industry than anywhere else in the world," he adds.
A government-backed infrastructure ecosystem is also a crucial element for the commercialization of robotaxi services. "The development of autonomous vehicles is not simply driven by technology, but also requires the empowerment and support of an entire ecosystem," says Neil Wu, Partner at consultancy firm Roland Berger.
Pony.ai has announced partnerships with China's state-owned automaker FAW Group, GAC Motor and T3 Chuxing, a ride-hailing venture backed by Tencent and Alibaba, to promote its robotaxi services for the Chinese market. To date, nearly 500 companies have been issued autonomous driving road testing licenses, and the number of cities open to autonomous driving road testing continues to increase.
Pilot cities including Beijing, Shanghai and Chongqing are also orchestrating the activities of research institutes, automobile OEMs and AV technology companies driving the future development of autonomous driving infrastructures.
But some in China remain skeptical about how soon a regulatory roadmap to full implementation can be produced. Until now, no specific law or regulation has been introduced for the purpose of autonomous driving or robotaxis. "In the future, whether it is for robotaxis or for autonomous passenger cars, self-driving must operate within a certain legal framework because of the safety issues involved," says Zhong Shi, a member of China Automobile Dealers Association Expert Committee and senior automotive analyst based in Beijing. "Under the current regulatory situation, there is no official legal standing on this issue."
Long way ahead
Chinese autonomous vehicle companies still have a long way to go until they can reach full commercial deployment. An important challenge facing these AV companies, including Pony.ai, is how they can expand beyond their current areas of operation.
"Only after operations could run smoothly in cities of several million or even ten million for a few years, can the industry become commercialized and applied nationwide as a mature model," adds Zhong.
And it is also necessary to remember that the technology will face a different set of challenges on meandering rural roads, and licenses will not be doled out nationally but only on a province-by-province basis after testing. Nonetheless, McKinsey & Company estimates that by 2030, robotaxis without drivers could account for 22% of the shared mobility passenger kilometers in tier-1 cities, such as Shanghai and Beijing.
Pony.ai, on the other hand, is optimistic about offering autonomous taxis in Tier-1 cities well ahead of 2030, considering the current technology and its pace of development as well as the company's engagement with regulators, according to Steyn. "We also believe that once the roll-out starts, it will move quite quickly given the tremendous technological benefits like enhanced safety and the attractive financial profile of robotaxi services," he adds.
In addition, despite the huge market potential in the world's most commercially aggressive internet economy, rolling out Pony.ai's full-stack autonomous driving solution requires a feat of engineering and massive investment. Following Beijing's industrywide crackdown on tech companies in 2021, Chinese AV companies now face a common hurdle of having great difficulty accessing foreign capital markets.
In August, just two months after discussions surfaced around a possible Pony.ai public listing plan in the US, with a rumored valuation of $12 billion, reports surfaced that the company had suspended any such IPO plan.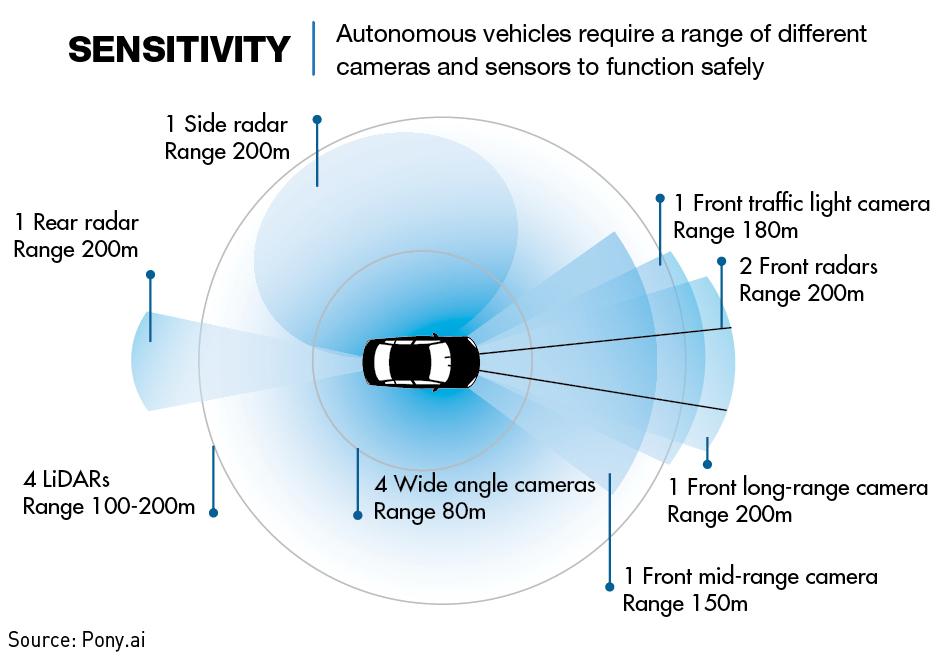 Following reports of the IPO shelving, Chinese tech media Late Post said last November that Pony had merged its self-driving truck development team into its passenger car development team and two of the company's founding members had left Pony.ai for other autonomous driving competitors.
Pony.ai's CFO Steyn says that the company has never confirmed any plan for a public listing, but adds that the company believes that doing a public listing is the right way to go. "Until the right capital markets window and the right point in Pony's development, we will continue to benefit from our supportive and world-class investor base," he adds.
Out on the road, it hasn't all been plain sailing for Pony.ai. Reuters reported last December that Pony.ai's driverless fleet testing permit has been suspended in California by local regulators only six months after it had been approved. The California Department of Motor Vehicles suspended the permit on November 19 following a reported collision in Fremont on October 28. At the time of writing, Pony.ai did not hold any active testing permits in California.
"Pony.ai was founded just over five years ago with the view that to accelerate autonomous vehicle milestones, we needed to embrace parallel development along numerous vectors," says Steyn. "Running this broad test program comes with significant organizational complexity and financial costs, especially for a startup, but we believe creates a 'nimble' software architecture."
Galloping forward
Looking ahead, Pony.ai could benefit from placing more stress on its truck businesses as it gives them more varied data to utilize for development, auto expert Xing says. "They could potentially go on the double-track into both commercial and passenger self-driving, just like Waymo and Aurora did," he says.
Among the many that remain optimistic about China's future in driverless transportation is Lian Zerong, a frequent user of Pony.ai's robotaxi services in Guangdong Province's Nansha Development Zone, where Pony.ai has been road-testing for more than three years.
"In today's society, technology can achieve anything," says Lian. "I'm sure Pony.ai's technology must be mature enough for the company to be able to carry people on the road in vehicles. Even if one day there were no one at the driver's seat anymore, I would still take the ride."
You may also like
Non-fungible tokens have exploded in popularity over the last year, but China is stressing the technology not the collectibles.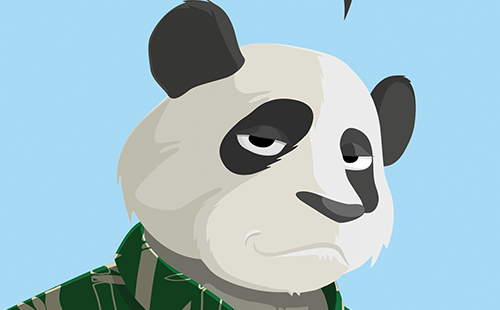 | Nov. 7 2022