Share

Mad Men 3.0: Advertising in the digital age in China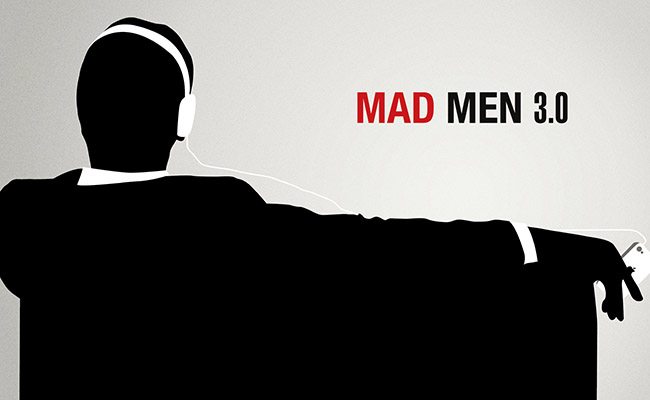 What will define China's advertising in the digital age?
The scene begins with a guttural male yell and the rich thump of a large drum, the camera panning across the Chinese mountainside surrounding the Great Wall at sunrise. All at once a vibrant red flag waves, and little by little the viewer glimpses acrobatic feats performed by athletic male dancers in imperial garb. The music builds and the drum beats faster and the performers turn out en masse in the Temple of Heaven to leap, bound and flip through the air. All the colors and charisma culminate in one final panoramic view of the Great Wall, China's iconic landmark, as the text appears on the screen: "Marlboro, a new year brings a new spirit that spreads across the land."
That was one of the last tobacco advertisements to be seen on TV in China before authorities banned tobacco advertising on television in the late 1990s. With massive marketing dollars and nowhere to land in the world's largest tobacco market, tobacco companies became the pioneers of online advertising in China. Today, those companies are employing all of the vital tricks of effective online marketing, from microblog accounts to online mini-films featuring time traveling cigarettes, and online games where players can win what? Cigarettes.
Tobacco companies are no longer alone online, and online marketing is no longer a frontier. As the largest mobile and internet market in the world, China's online marketing arena has great potential, but in a place where media costs are soaring and online user information is not readily available, China's digital Don Drapers have to get thrifty and constantly evolve their techniques.
Pack your Moneybags
A 2013 iResearch report shows China online advertising revenue reached RMB 75.31 billion in 2012, rising by 46.8% year-on-year and hitting a record high. Online ad revenue is predicted to exceed RMB 100 billion in 2013, out-sizing TV ad revenue. In addition, the rate of internet usage in China is now 44%, up 10% from last year's rate thanks to the 464 million citizens that accessed the net via smartphones or other wireless devices, according to the China Internet Network Information Centre.
In the past, traditional media kits—TV, radio and print—were used mainly to educate the public about a certain product and build brand awareness. Online advertising, especially in China, has been used for advertising that affects the actual purchasing decision, according to Zhang Kaifu, Associate Professor of Marketing at the Cheung Kong Graduate School of Business. But that formula is changing.
"It's not just the ads, if you look at TV and radio, the mediums themselves are also moving online. The specialization that has always taken place between different mediums is also happening within online advertising today," says Zhang.
China's online video market grew to reach a total value of RMB 2.42 billion, a 39% increase from the same period a year before according to an April 2013 iResearch report.
The transition of these mediums spurs the growth of online advertising and ultimately takes money away from traditional mass media. The traditional media kit market in China saw a 4.5% increase in 2012 according to the same report, the slowest growth level in the five years. Newspaper advertising reached an overall market size of approximately RMB 68.55 billion in 2012, down 12.6% from the same period the year before, the first negative growth over the past decade, and it continued to fall in the first quarter of 2013 by 12% year-on-year, according to a report from market intelligence firm Research and Markets.
"For companies that are newer to China and haven't reached critical mass yet, they have a younger target, their budgets are smaller, they wouldn't be doing TV at all, because they couldn't afford it, and they'd be spending their money through a combination of online, mobile and activation [promotions]," says Charles Sampson, CEO of global advertising agency Young & Rubicam China. "If you have younger demographics, this can really work for you."
It's likely that these pre-critical-mass firms are most responsible for the shift in marketing dollars from traditional mass media to online media.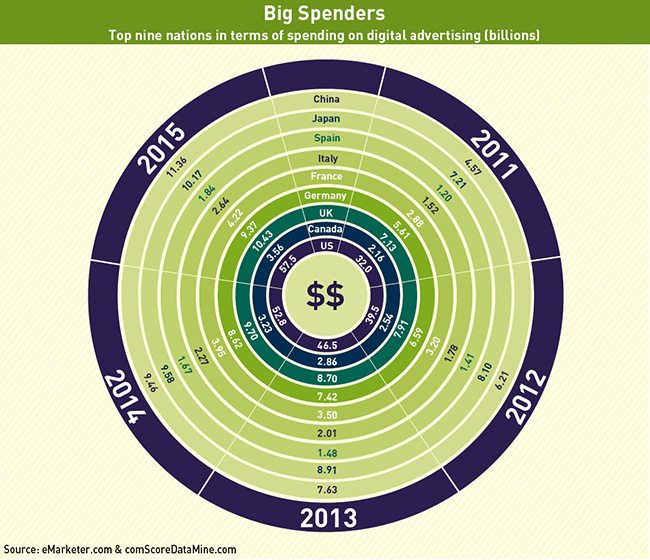 The Loyalists
In the near term, the conservative streak among Chinese firms will keep the traditional ad mediums alive, particularly TV and outdoor advertising.
"As a general rule for bigger clients who have bigger budgets, the majority is still spent on TV, outdoor, you know mass media, but online and digital is definitely growing. Typically the percentage for that kind of client may be between 20 and 30% spent online, which is significantly more than, say, three years ago when it was 10%," says Sampson.
For the moment, offline advertising revenue in China is still benefiting from an education lag. Clients in China need more time, education and ultimate convincing of the merits of online marketing.
"What you'd see in the West for example is some clients would just launch 100% of the campaign online, That is much rarer here," says Sampson. "But I think that's a mistake, especially for clients who have a [target] demographic with customers in their 20s and 30s."
"There was a huge gap maybe three to five years ago between the amount of time that people were online and the amount of money that companies were spending on their online advertising. Now that gap is closing, and we're seeing a similar evolution with mobile advertising," says Marc Violo, Associate Director of the Digital Lab, Ogilvy & Mather Shanghai.
Another factor keeping firms hooked on TV is the perception that China's lower tier cities are best reached through offline media, due to lower internet penetration rates. China's national internet penetration rate now stands at 44% according to the CINC. But CKGSB's Zhang notes, and other studies show, that rural residents who do have internet access devote more of their time to online activity, namely shopping, as traditional retail channels under serve these markets.
Digital Outback
"People in small towns actually spend more time online shopping and looking at products than people in bigger cities," Zhang says.
But it's not only e-commerce that's taking up internet surfing time in smaller cities. In 2011, Starcom MediaVest Group completed what they dubbed "The Yangtze Study", which spanned more than 500 cities considered to be less developed and surveyed more than 13,000 consumers.
The study found that digital ads reached roughly 60% of their audience. In addition, those in tier-three cities spent 3.57 hours per day on average online, beating tier-one users who spent 3.25 hours per day online.
With entertainment made more accessible by websites like Youku Tudou and Sohu, the computer becomes the center of the household's entertainment, which is consequently much more cost-effective on the consumer side. Instead of investing in TVs and computers, consumers now need only invest in a computer.
For marketers, the emergence of online video as a key platform is part of the increasing segmentation taking place online.
"A lot of traditional ad agencies haven't set themselves up for digital as well as other companies, so the challenge now for marketers is they have to work with a traditional agency, a media agency and sometimes a social media agency, and getting all these agencies to work together is a challenge" says Greg Paull, Principal at R3 Marketing Consultancy in China. "It's definitely costly."
We're Online, Now What?
Media agencies in developed markets have been dealing in internet data analysis for many years now, aiding in the development of hyper-targeted content in online advertising. Facebook display ads for example now relay content that is specific to your age, education, geographic location, relationship status and likely much more. According to CKGSB's Zhang, internet users are six times more likely to click on an online advertisement when advertisers leverage targeting capabilities. But these tools are still not widely used in China, so online advertising content is not as well tailored to its viewers.
"Advertising is less mature in China than in the West. China has different social networks to play around with, but their social networking sites lack the same flexibility as Western ones," says O&M's Violo, explaining that Facebook is open source while getting Sina-Weibo user information depends mostly on the relationship that the media or ad agency has with Sina. For this reason local agencies can take the upper hand in flexing their relationships with various media agencies, says Violo.
What user information is available is showing which segments within online advertising are proving most fruitful. The different online advertising platforms include search engines, gaming, online video, social networking/microblogging sites and instant messaging.
"Search and instant messaging have always been at the top and are still big, but online video and gaming have definitely broken through as crucial," says Violo.
According to iResearch, in 2012 Baidu's ad revenues reached RMB 22 billion, making it the single most important advertising platform in China, accounting for more than 30% of total online ad revenue in 2012. Top video sites Sohu and Youku Tudou combined reached ad revenue of nearly RMB 4.7 billion, and online game ad revenue rang in at RMB 830 million.
"With most of the marketers we deal with now, online video is a key part of their strategy, so you see a lot of shift in marketing dollars from TV advertising to go into online video," Paull says.
According to a white paper R3 released this year, 36% of the 280 marketing professionals surveyed favored online video as the platform of choice for communication in terms of digital spending.
Video Star
The preference for online video advertising starts with cost efficiency. CCTV's prime ad slot, before the flagship news program, made RMB 5.4 billion at their 2012 media auction for 2013 media spots, which drew a total of RMB 15.9. iResearch estimates advertising costs for online video in 2013 total RMB 5.05 million. It's little wonder that smaller firms are ditching TV all together.
TV advertisements are more vulnerable to official oversight, which can have the unwanted effect of homogenizing overall TV advertisement style in China. In addition to censoring the ads for sensitive or disruptive content, every now and again more specific restrictions surface that advertisers have to work around, such as this year's ban on TV advertisements for luxury brands and last year's ban on advertising in the middle of certain dramatic TV programming.
With the internet less effectively trafficked by censors, there's greater freedom with the video content. Violo of O&M says another one of the key differences between a TV ad spot and an online video ad spot in China is that online video viewers are tuned in for longer, giving space for longer advertisements and more complete storylines.
"Effective online videos in China tend to have emotional storylines with a TV format adapted to online video sites. They're also a longer format," Violo says, adding that one product may have a 30-second TV ad and a 90-second online video ad. "For example, Tencent had a successful campaign for its QQ [IM service] last year that featured a young Chinese student studying abroad and using QQ to reconnect with his family in China. That was a very effective campaign."
Sampson says there are no hard and fast rules content wise. Emotionally vital content has simply been "the low-hanging fruit" of creative strategies, but as firms and agencies get more experienced, there will likely be more and more humorous content.
To Sampson's point, one online video that went viral this past year was an advertisement for Chinese 999 anti-itch cream. The video series features a buxom young Chinese woman modeling instructions for scratching one's bodily itches with style and panache. The translation of the voice over for one of the videos is as follows:
"1-2-3-4
Raise leg 2-2-3-4
Make a seductive look 3-2-3-4
Lift up skirt 4-2-3-4
Use the opportunity to scratch the itch"
This content is a bit more irreverent and risqué than what one would find on TV, and being part of a series, it's also part of another hot trend in online video advertising.
"More and more clients are seeing the potential for longer-form content that can be played on the web, obviously the cost is lower, and the viewer numbers can be pretty large," says Sampson, citing examples like Wrigley and Mars Chocolate as firms that have embraced the tack of online movie series advertising.
But the most brilliant online content can be wasted if not targeted correctly, and targeting starts with good intel.
Smart Advertising
One of the well-lauded perks of online advertising is the supposed ability to track an ad's efficacy with measurements like website, traffic, views, clicks and so on. This allows digital marketers to constantly evolve their content to be more effective. But in China, marketers complain of inflated traffic numbers and inaccurate measurements in general.
"Global measurement platforms, , such as Radian6 (used in the West), don't always work in China, so there is less accountability and transparency in data collection points, so measurement in China often comes from third party media vendors," says Violo. Radian6 is a social media monitoring tool that can track the use of key words on different social media platforms and relay the data back to the account holder in real time.
According to the R3 survey, 40% of digital marketing professionals say traffic accuracy is their biggest area of concern in digital marketing and 80% believe that site traffic data is overstated.
And consumers in China have trust issues all their own. Sampson says that this "trust deficit", caused by high profile corruption cases and product safety scandals, can be a major problem for brands. In response brands are paying close attention to social media as one of the last vestibules of credibility. "In terms of the media that people really trust, it's weibo [microblogging in Chinese]."
"I think you've got to give microblogging a year or two and that's going to become the dominant media," says Paull.
But even trust in weibo sites is coming under erosion, Sampson says, as some of the most popular key opinion leaders (KOLs) with vast weibo followers are increasingly being seen as bought off by vested interests.
This is why word of mouth is even more crucial in China than in other places. Firms and agencies that don't overly rely on KOLs and celebrities, but rather build a conversation amongst consumers, will do exceedingly well.
Paull says one of the most effective online marketing techniques he's seeing in terms of returns is one that capitalizes on user-generated content. He offers the example of Johnson & Johnson, which recently enacted a Mother's Day campaign in which the agency selected 100 of the most active followers of its weibo account, all who had posted baby pictures, and used the photos to send a personalized Mother's Day greeting to their followers and an additional 3,000 new moms. According to Shanghai-based Vitamine, the social media agency that designed the campaign, they scored 5.4 million impressions with zero paid media investment and a 48% increase in their weibo followers, they also made a free public app where followers could more easily interact.
Johnson & Johnson succeeded where many are struggling, it leveraged its weibo and mobile presence to attract users in two very challenging fields: baby products, where China has suffered grievous blows to consumer trust, and mobile advertising.
Go Mobile or Go Home
The future predominance of mobile advertising is an inevitability that big advertising agencies are diligently trying to convey to their China-based clients.
"Mobile is now the leading digital platform in China, which presents huge opportunities for brands. Agencies are already evangelizing this as brands learn to recognize and embrace it," says Violo of O&M.
Among the early proponents are Alibaba, which purchased an 18% stake in Sina-Weibo earlier this year, and its mobile rival Tencent, which continuously capitalizes on its hugely successful WeChat app.
But Violo also adds that mobile is still a "difficult nut to crack" in China because some popular mobile platforms, like WeChat, don't allow for localized advertising content.
"It's still quite limited and not location specific, which makes it less effective as mobile advertising should be about providing locally relevant communication," says Violo.
Once advertisers can crack the nut, there is ample reason to be excited about China's mobile possibilities. In April 2011, global tech market intelligence firm ABI Research conducted a China survey in which they asked respondents to indicate what actions mobile users had taken in responding to ads delivered to their mobile devices.
Nearly 46% had investigated the product or service and 45% had signed up to receive text alerts.  Even more telling is that a quarter of respondents had also visited a local business, 44% downloaded or purchased content, and 25% actually made a purchase. Mobile is evidently a nut on the verge of cracking.
Not to be Forgotten
The e-marketing and mobile craze shouldn't detract from some more basic, and cost-effective, options that can have a potent effect when done well.
Sampson of Y&R recalls a campaign his company implemented for Gap in which they purchased all the outdoor space on Shanghai's retail-saturated, and centrally located, Nanjing Road. Pedestrians were inundated with billboards and banners touting the "let's GAP together" advertising slogan. Sampson refers to this as one of the most effective campaign strategies in his recent memory, and the costs were highly manageable.
"With media fragmentation, outdoor is one of the last mediums through which you can reach a lot of people quickly," says Sampson.
Promotions also go a long way in China. Such events that promote new products or special deals in person are what those in the business call "activation," and according to Paull of R3offers the example of Dell Computers, which has always stuck to a global business model of selling its products online, making China the only market where it has had to actually set up a retail outlet.
"They [Chinese consumers] like access and to see the products before they buy it, so there's a big role for offline events and that continues to grow," Paull says.
Whether it's TV, outdoor, online video or mobile, Sampson insists that agencies and clients will have to up their creative game from where it stands.
Sampson says he devotes much more time to client education in China as opposed to other countries where he's held previous marketing positions. Clients in China need to be more firmly guided toward long-term campaigns that have creative sustainability, and away from cheap branding that appeals to a misguided and inflated sense of materialism on the part of Chinese consumers. Sampson refers to this strategy as "lazy" and "wrong".
He says: "People underestimate the sophistication level of consumers here, and I think it's one of the reasons why creativity, branding and engagement is lagging behind where it should be in terms of the quality of the communication. There are human truths that work as well here as anywhere else."
You may also like
The rivalry between China's e-commerce giants has been a constant in the market, despite their different development models By Li.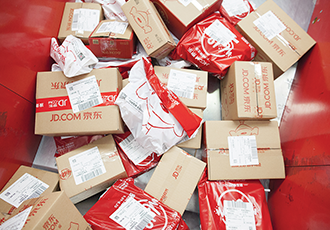 | Feb. 28 2023